By Eileen Ogintz
Tribune Content Agency
Do your kids think they can run faster than a Chihuahua?
If you find yourselves in Denver this fall, they can try at the Denver Museum of Nature & Science's new engaging Dogs! A Science Tail exhibit that was developed by the California Science Center.
In case you are wondering, Chihuahuas, the smallest dog breed, can run 15 miles per hour. The kids — and you — can also see if you can outrun a Pug — they only go five miles per hour — or a Greyhound who can run 44 miles per hour.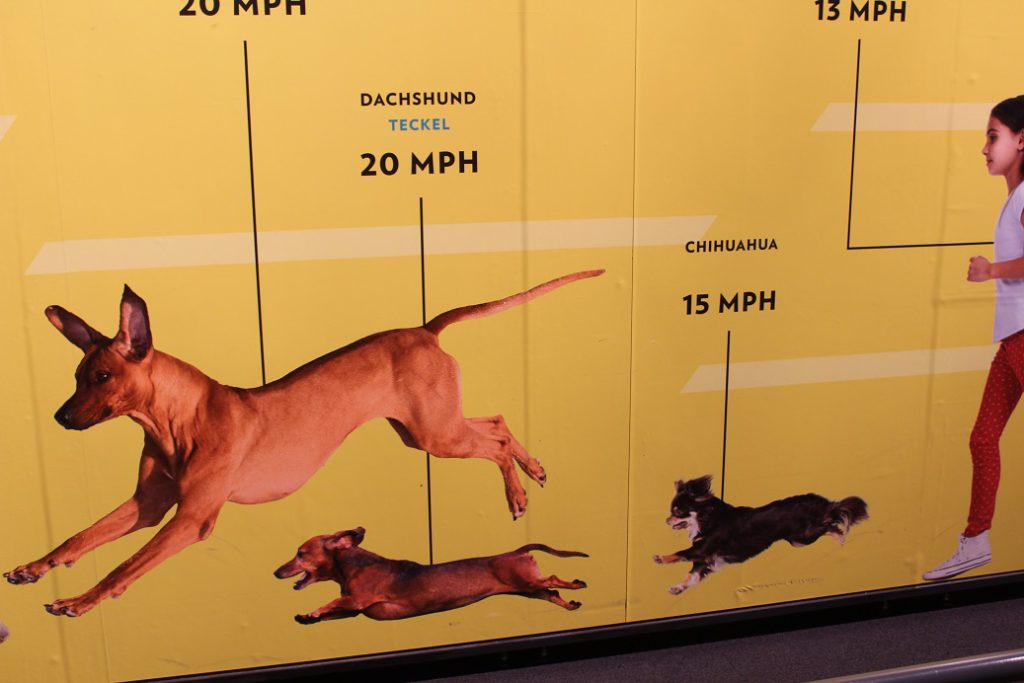 Test your "Pup" culture with a Jeopardy-like game hosted by Alex TreBark and record your own dog stories. See if a dog would be a good pet for you or if you would be better with a frog or a snake.
The popular Denver museum, which just reopened earlier this summer after being closed 100 days because of the pandemic, is also hosting the Art of the Brick Lego Sculpture exhibit by renowned artist Nathan Sawaya. He has fashioned famous artworks, including the Mona Lisa, a T. Rex and a more than life-sized swimmer all out of LEGO bricks.
"I'm a big LEGO fan," said Lily Violet, 10, "and this sure beats sitting at home." In Denver, as in more than half the country, kids are facing remote school at least for part of the fall. Museums and their increased virtual programming can help when there's too much home and screen time.
"It's important for families to keep as much consistency as possible during these troubling times and find new and creative ways to replace the activities that may be limited right now," in a safe way, said Dr. Jeffrey H. Patchen, president and CEO of The Children's Museum of Indianapolis, the largest children's museum in the country, which has also recently reopened. "Museums can provide important family learning opportunities that are fun," he said.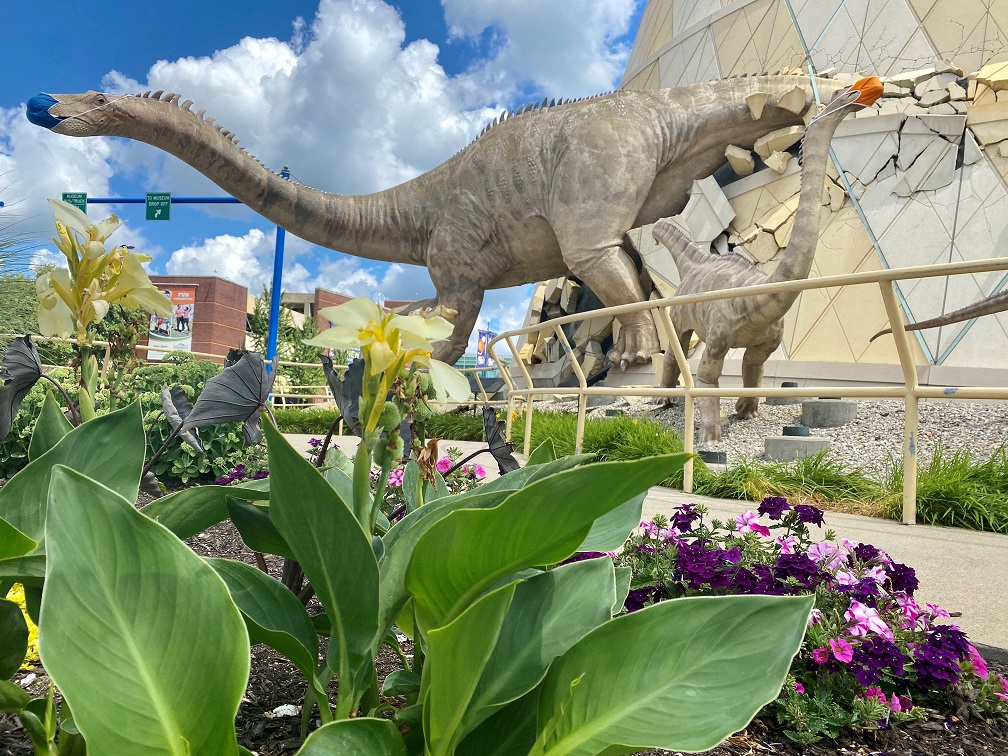 "I think going to a museum would be safe as long as a museum has prepared appropriate precautions," suggests Dr. Norman Beatty, an infectious disease specialist and professor at the University of Florida. He adds that until the pandemic is under control, it would be prudent to avoid hands-on activities.
Dr. Arthur Lavin, an Ohio pediatrician and spokesman for the American Academy of Pediatrics, says that's assuming you are in a place where there isn't a lot of virus spreading in the community. "If there is lots of virus spreading, stay home … don't go anywhere," he advises.
"I was a little unsure but once we got here and I see all the things the museum is doing, I feel fine," said Lily's grandmother, Martha Riley.
While many museums remain shuttered, they have upped their virtual programming, including at the American Museum of Natural History in New York, the California Academy of Sciences in San Francisco and the National Museum of African American History and Culture and the National Museum of American History. (The National Zoo and the National Air & Space Museum have reopened.)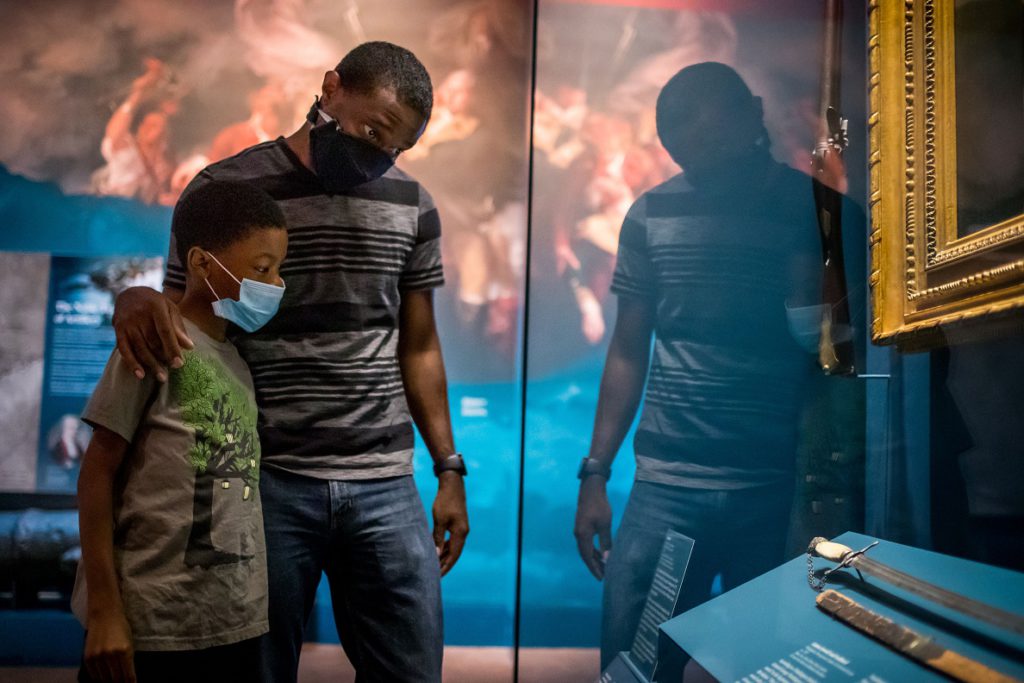 The New York Historical Society Museum & Library, meanwhile, has opened a free outdoor exhibit Hope Wanted: New York City Under Quarantine in advance of its proposed reopening in mid-September.
At the popular History Colorado Center in Denver, sanitized styluses are offered for the hands-on activities; The Children's Museum of Indianapolis has closed its popular Playscape and Fantasy Tree House of Sport and is limiting capacity to 25 percent; The Art Institute Chicago has increased text size on signage to make social distancing easier and so far is open only five days a week, with certain hours reserved for members. The Denver Art Museum, known for welcoming kids and teens free, requires that tickets be purchased in advance and while the galleries' interactives for kids have been removed, there are new digital ones families can access during a visit. The interactive Revolution Place for kids at The Museum of the American Revolution remains shuttered, so they suggest taking a Family Highlights Tour (offered Sundays at 11 a.m. for $12 ) through the galleries.
At the Denver Museum of Nature & Science, the dog exhibit opened earlier, and the LEGO exhibit has been extended, but there are fewer interactives. The chance to build your own LEGO creations with giant bins of LEGOS has been shelved, for example, but there is a handout of LEGO challenges to try at home.
Museum capacity will be capped at 45 percent, though attendance has been less, said president and CEO George Sparks. "There is a lot of pent-up demand," he said, "But people are nervous."
"It feels weird to be wearing a mask and I'm a little nervous, but I'm glad to be here," said Sage Tinker, 11, visiting with her sister, cousin and grandmother, Judi Swift, who noted that there is a plus to social distancing; "It's a lot less crowded."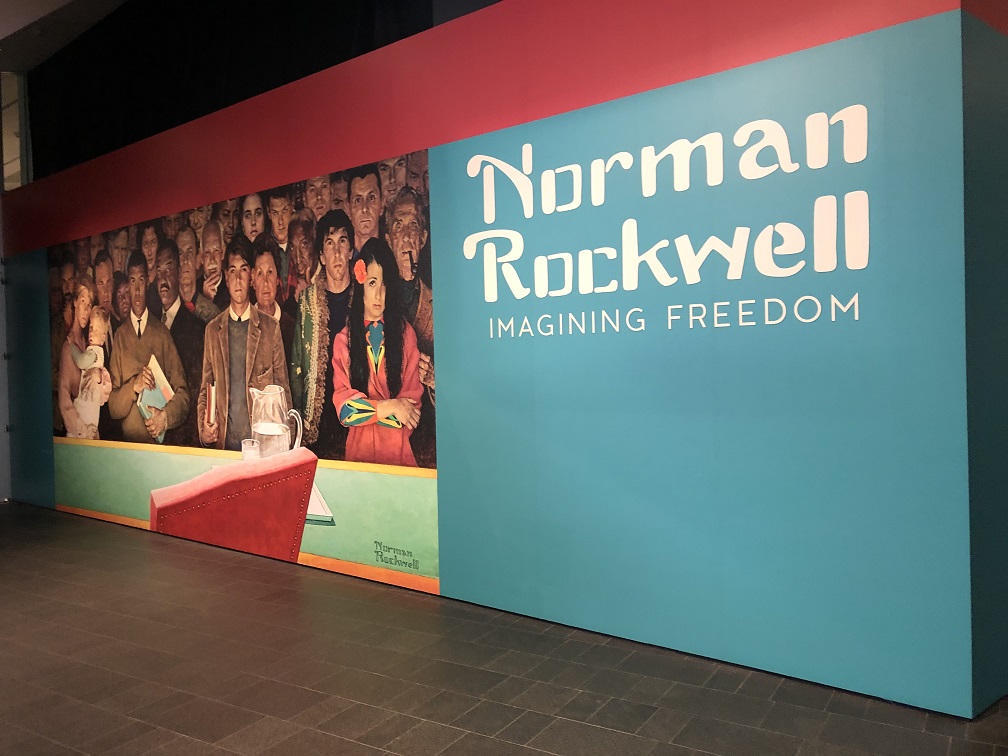 "I've been coming here my whole life," said Addie Edelmaier, 9. "I'm so glad they haven't gone out of business."
It hasn't been easy, said Sparks, the museum has racked up millions of dollars in losses. A third of U.S. museums are not confident they can survive the financial losses caused by the coronavirus pandemic, according to a survey of museum directors, the American Alliance of Museums has reported. Nearly half of museum directors reported they had furloughed or laid off staff and many said they would be reopening with fewer staff.
"Museum revenue disappeared overnight when the pandemic closed all cultural institutions, and sadly, many will never recover," the AAM's president & CEO Laura Lott said when the survey was released earlier this summer. "Even with a partial reopening in the coming months, costs will outweigh revenue and there is no financial safety net for many museums. … The permanent closure of 12,000 museums will be devastating for communities, economies, education systems, and our cultural history."
All the more reason for us to support our museums as much as we can for our kids and kids like Addie Edelmaier. "It makes me so happy to be here," she said.
© 2020 EILEEN OGINTZ