By Eileen Ogintz
Tribune Content Agency
Count yourself lucky if your kids or grandkids get excited about visiting the same places you do, especially places that hold special meaning and memories.
Adam Stewart certainly does. His "favorite place in the world," is Sundown Villa on Discovery Bay in Jamaica about an hour from Montego Bay. "My kids are ecstatic when I tell them we're going to Sundown," he told me on the phone, as I sat looking out at the spectacular view from Sundown's beachfront terrace.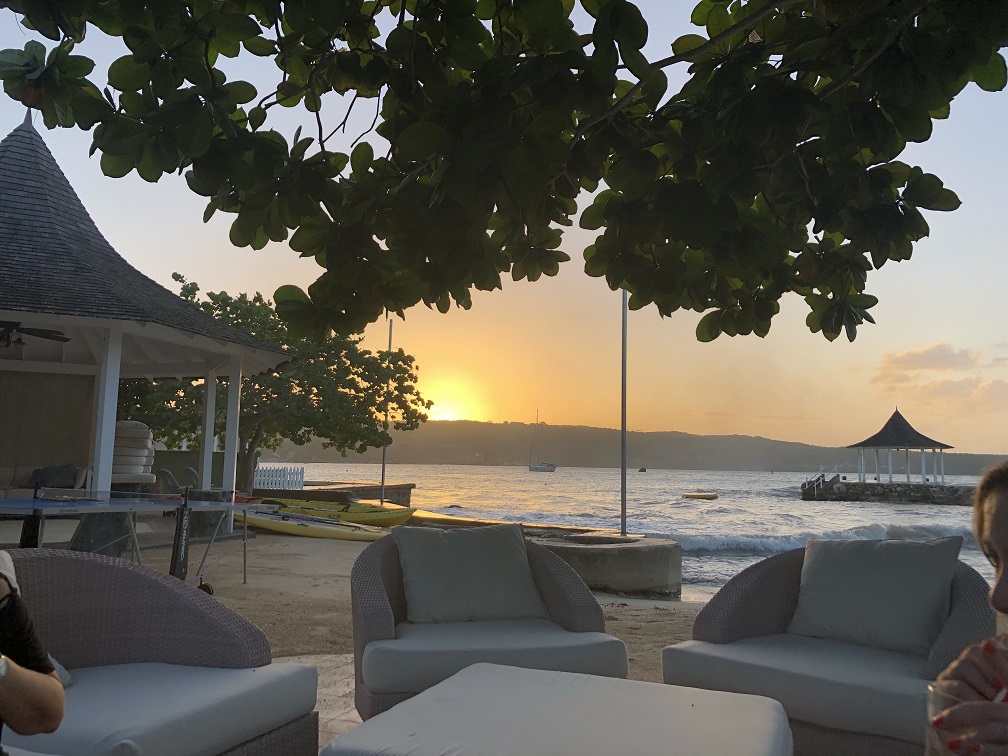 Stewart, now 38, and deputy chairman of Sandals Resorts International, has been visiting Sundown Villa since he was a young child and the villa was his family's weekend getaway from Kingston. He explained that his dad, Gordon "Butch" Stewart, founder of Sandals Resorts International, which includes the all-inclusive Sandals' Beaches Resorts for families, bought the two-bedroom cottage in the 1970s.
As the family grew — seven siblings and 13 grandchildren — the property has morphed into a nine-bedroom compound with two houses and a staff of five, including gardeners, a chef trained at the Culinary Institute of America, an assistant chef, who doubles as the sail and snorkel instructor, and housekeepers. The family is now so large, Stewart said, that when they all gather, some stay at another even larger villa, Rio Chico, which sits on 14 acres nearby on the north coast of Ocho Rios.
The villas are two of three on Jamaica, and they're rented out when the family isn't using them. There is also Fowl Cay Resort on a private Bahamian island, a cluster of six villas, each with a private motorboat to enable you to explore the outer islands. Eight more villas are being added, Stewart said, noting that when you divide the costs between a group of family or friends (Sundown can sleep more than 20), the cost is not much more than a stay for that many at a Beaches or Sandals resort. (Starting at roughly $15,000 at Sundown, less at the smaller Lime-Acre Villa.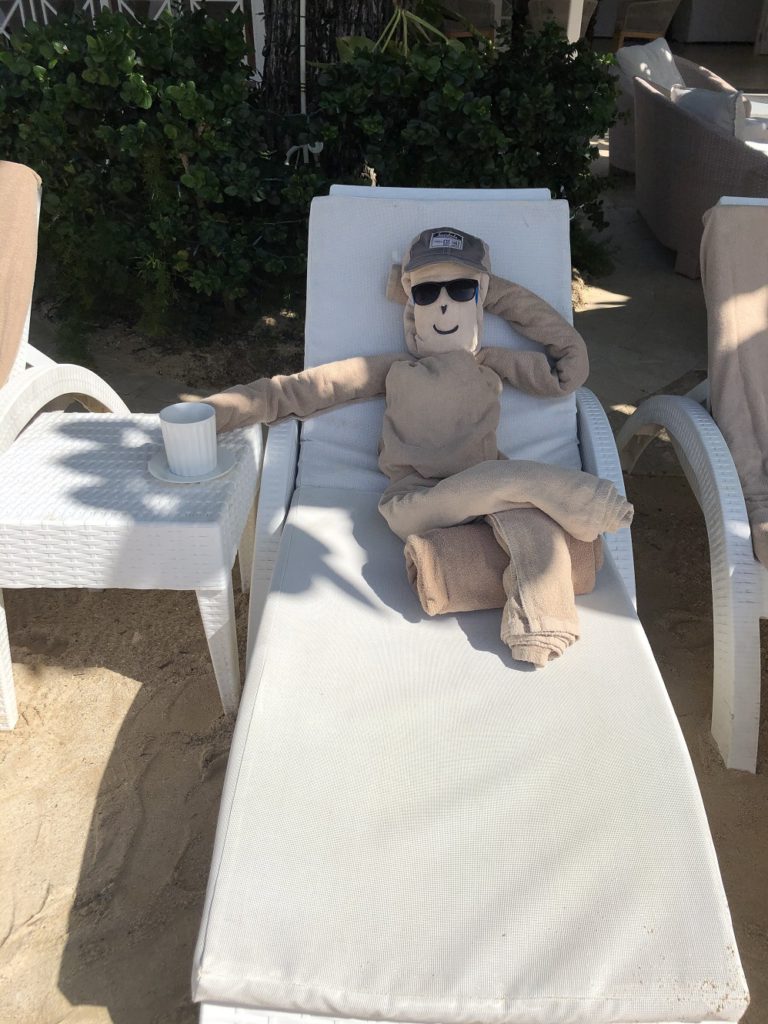 The experience, of course, is entirely different, as I discovered. Think being on a mega cruise ship with morning-till-night activities vs. your own private yacht with a staff to cater to every whim — taking you sailing on a Hobie Cat or over to the water play area at a nearby private beach, bespoke cocktails, a beach barbecue and bonfire, even a steel band. There have been many wedding proposals here (usually at the gazebo at the end of the dock), many birthday and anniversary and holiday celebrations. Our chef, Shanque Witter, told us many guests return year after year.
When I was invited to experience the villa, I thought it would be ideal for the moms' getaway I plan every year with my three oldest friends — we all went to grade school together starting in first grade. We've been doing this getaway for nearly 20 years, mostly in the Caribbean, and agreed this was the best trip. How can you beat having someone pamper you, from making your bed to serving up meals based on what you like to eat (tacos, steak, snapper just off the fishing boat, and Jamaican favorites like Ackee and salted fish for breakfast, breadfruit, Bammy, a traditional Jamaican cassava flatbread, and, of course, jerk chicken).
The one drawback: More rain than we expected — unusual for January — and a lack of fitness equipment meant we didn't get enough exercise.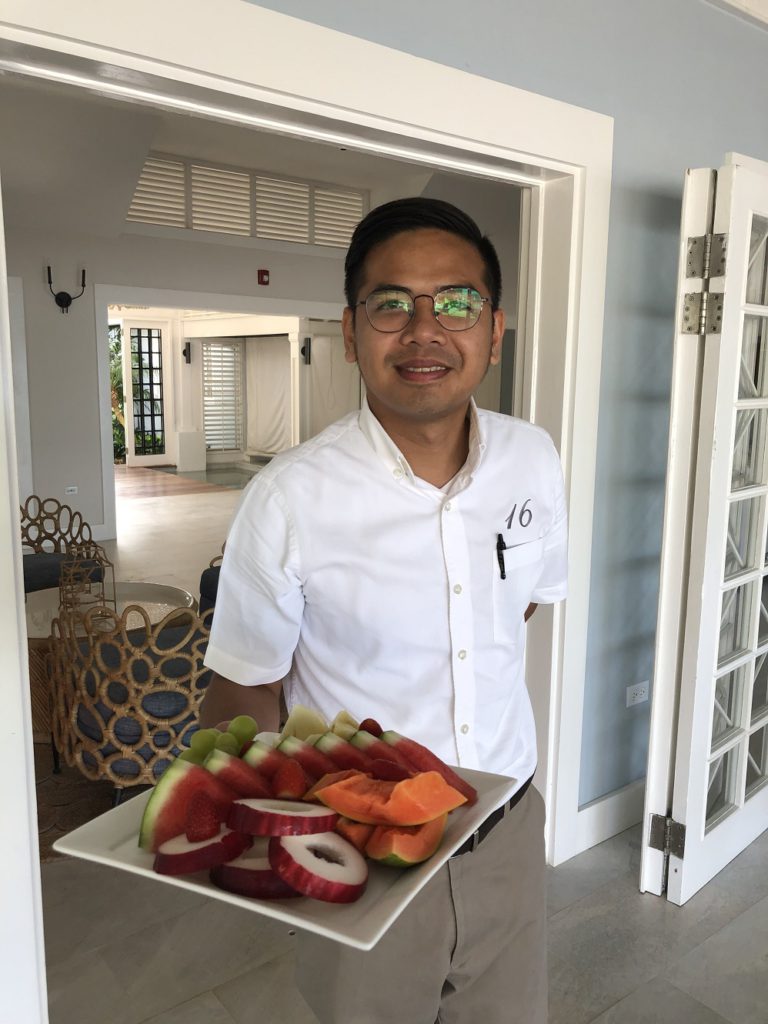 Multigenerational travel, of course, continues to grow as grandparents, often living far from their grandchildren, want to vacation together, sometimes, in fact, just with their grandchildren. MMGYGlobal, the world's largest integrated marketing company specializing in the travel, tourism and hospitality industry,found that in the past 12 months, 44 percent of grandparents traveled with grandchildren, up from 36 percent a year ago. Forty-seven percent plan to travel in 2020.
Being able to spread out under one roof is one reason multigenerational families opt for VRBO or Airbnb accommodations. Think putting the kids down for a nap or for the night and then being able to enjoy adult time.
A staffed villa is a level — or three — above the service of a posh resort and there are plenty of activities (everything from kayaks to a playscape for the little kids to snorkeling and sailing from the dock, even lessons in making towel creatures and people, thanks to one of our butlers, Hamantro Mitchell).
This is not only an intimate experience, but it also enables guests to get to know more about Jamaica and what it's like to live here through daily interactions with the staff.
The villa staff enjoys that too. "At a hotel, you don't know who you are cooking for or what they like," explained Chef Witter.
"I like to be able to share our culture with guests, to show them how friendly everyone in Jamaica is," said Chief Housekeeper Veronica Hall, who has worked at Sundown for 17 years. That's usually not possible at resorts when staff are cleaning rooms when guests are gone. "I wish you could take our sunshine home," she said.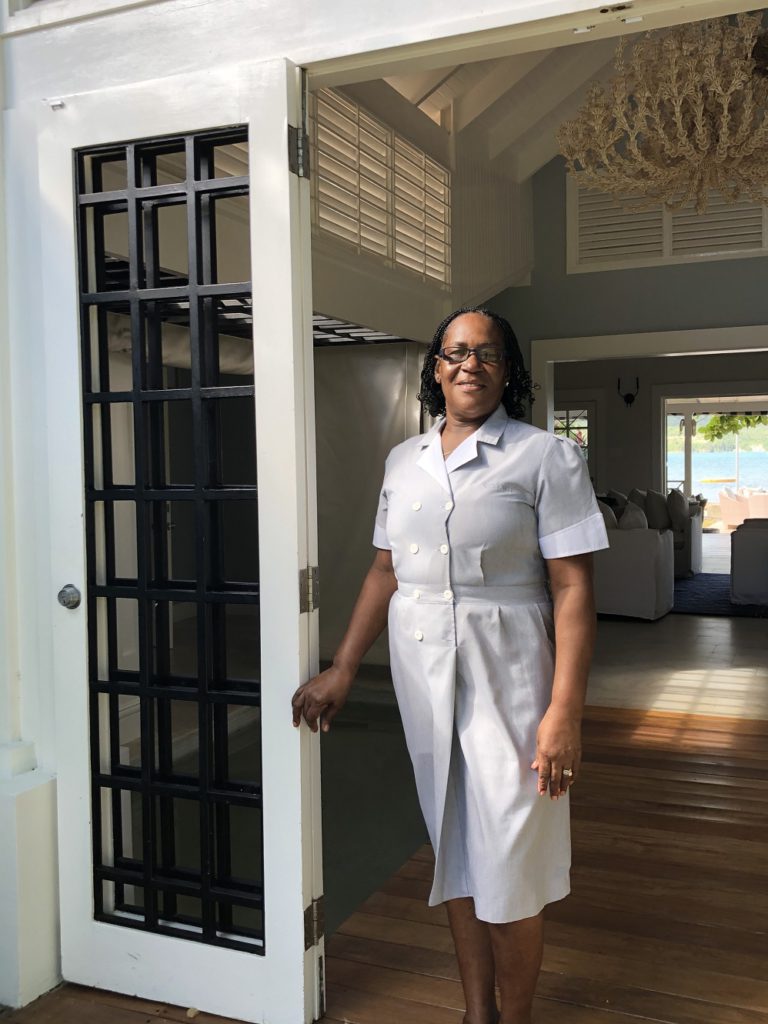 Adam Stewart notes that at a villa, guests can be as active — or not — with plenty to do nearby — horseback riding on the beach, floating down the Martha Brae River on long bamboo rafts, kayaking, snorkeling, scuba diving, fishing, among the options. There is even a Jamaican Bobsled Adventure in Ocho Rios.
In fact, Stewart got the idea for Island Routes by showing his American friends what he liked to do when he was home. Now it's become the largest tour and adventure company in the Caribbean.
"You'll never get bored," Stewart promises.
We certainly didn't.
(C) 2020 Tribune Content Agency, LLC.