By Eileen Ogintz
Tribune Content Agency
About now, we're all kicking ourselves.
Why did we agree to host Thanksgiving dinner? The meal is the least of it, of course. There are so many dishes, towels and sheets to wash; so many other meals to plan for guests.
Why did millions of us — 48.7 million of us to be exact, according to AAA's just-released forecast for Thanksgiving — agree to drive hundreds of miles or fly thousands of miles over the busiest travel days of the year to eat too much and sleep on a futon or lumpy sofa bed?
Family. That's why we do it. And I mean anyone we consider family — close friends, your "other mother," who always understood you better than your own mom, your mentor at work or school, the great uncle or grandparent who, sad to say, may not have too many more holidays left.
But just getting there can be a nightmare.
AAA reports that this year, more of us, over a million more, are expected to travel over Thanksgiving than last year — the most Thanksgiving travelers since 2007.
One Tip: If you are flying (along with 3.69 million others, AAA says), get to the airport far earlier than you think necessary and look for designated family security lines. If you have time, sign up for TSA Pre, the federal government program that enables you — and the kids — to speed through expedited security lines without taking out your laptops, liquids or even taking off your shoes. Kids 12 and under traveling with a parent or guardian with a TSA Pre Check indicator on their boarding pass can go through the expedited line. (Apply online and schedule an in-person appointment at an enrollment center or airport. The cost is well worth $85 for five years. If you travel overseas, add Global Entry for $15 more for expedited processing through customs, though kids would need their own.)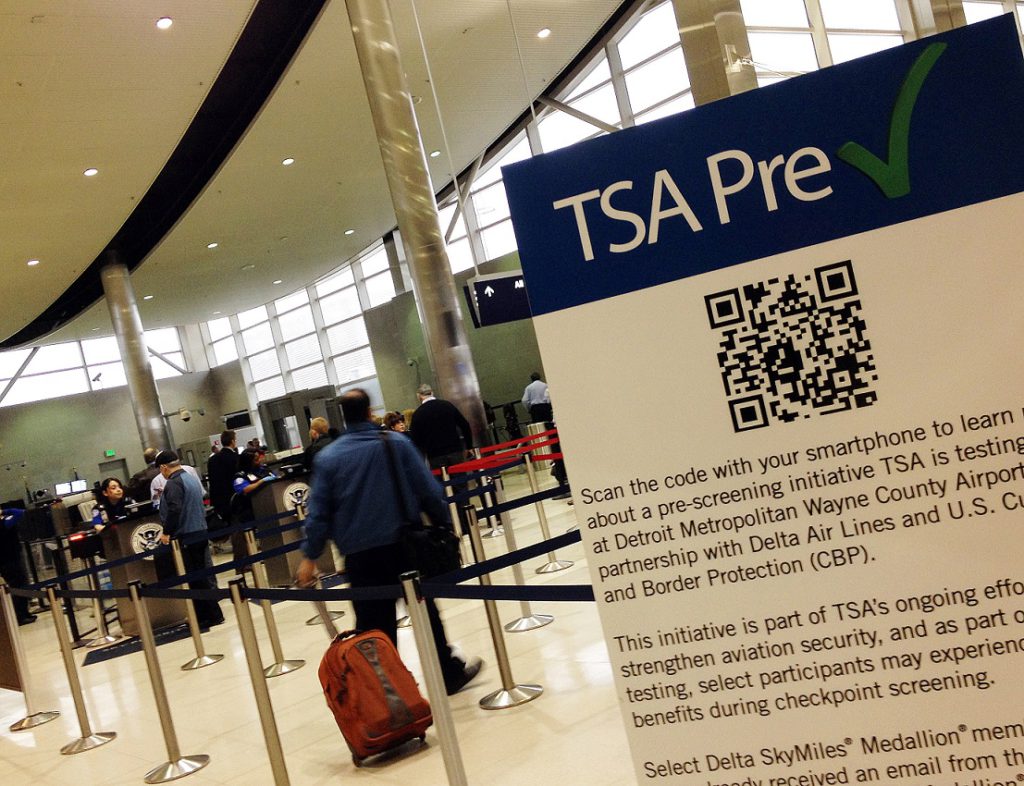 There are plenty of other ways to de-stress the experience — starting with this mantra: Embrace imperfection.
It won't be perfect. Not the food (but pies taste just as good if they don't look like Martha Stewart's). Not the kids' behavior, or the adults'. We're talking about family, after all. There will be squabbling cousins, know-it-all brothers-in-law, aunts who can't resist criticizing your cooking or child-rearing and bored teens who make it clear they would rather be anywhere else but where they are. Let's not forget the vegetarians, vegans and picky eaters who make every meal a challenge.
Never mind what we think these gatherings should be like — or wish they were. The reality is young kids are discombobulated by travel, unfamiliar surroundings and too much sugar; grown-ups are discombobulated by travel, overeating and over-drinking. Keeping kids on some semblance of their regular schedule might help. Banning discussion of politics — especially this year — and any other topic that pushes your family's buttons ("Are you ever going to get a 'serious' job?" "If he was my child…") certainly will help.
Be mindful that a gathering can be especially difficult for a newly divorced family or a family that has recently suffered a loss, experts say, as well as for newly blended families. The worst thing to do is to force everyone to act like one big, happy family. The point is to make everyone feel comfortable.
I figure the holiday weekend is a success if we manage to get through it without some relative or another storming off or a child collapsing in tears. Besides suggesting that some of the most annoying relatives might be more comfortable at a nearby hotel, here are six tried-and-true tips for surviving the relatives this holiday season:
WHERE'S THE MEDICINE? Yes, that was my fault the year my toddler nephew ended up in the ER after drinking my slightly older son's medicine for an ear infection. If young children are in the mix, make sure the electrical outlets are covered, medications are out of reach and cleaning supplies are locked away. Even baking ingredients such as vanilla and almond extract can be harmful to young children, as can holiday plants like mistletoe berries or poinsettias. For more safety tips, visit the National Safe Kids Worldwide for more holiday safety tips.
HAVE A CONVERSATION with the guests before planning menus and heading to the market. Are there allergies? Vegetarians or vegans in the mix? Must-haves or foods to avoid? Guests can make it easier by offering to either bring or pick up what they'll need. Offer flavored seltzer instead of pop. It won't stain and doesn't have sugar. Bring along a children's cookbook (Amazon.com lists more than a thousand) or, if you're hosting, have the ingredients for a favorite recipe your kids like to make and invite all of the children to help prepare a dish. Remember, the important thing is the conversation around the table, not what's on your plate — or left behind when the meal is done.
CREATE A KIDS' HANGOUT AREA, even if it's just a portion of the den or living room with toys, a TV and a place to keep their "stuff." Suggest that the kids who are hosting put away toys they don't want to share. Suggest that the visiting kids bring a game or a movie for everyone. If you are driving, make it easier for your host by bringing along pillows, blankets and for the littlest ones, crib sheets and night lights to make them feel more at home.
GET EVERYONE OUT OF THE HOUSE. No one will get on each other's nerves as much if they're not confined to small spaces. Send the gang to the zoo, the local ice-skating rink, children's museum or playground, if it isn't too cold. Many will be offering special holiday activities starting Thanksgiving weekend.
SET THE GROUND RULES. No food on the couch, no teasing the dog, no disciplining anyone else's kids, no talking politics.
DON'T BE SHY about asking the kids to help, though it's always wise to check in with their parents first. Even 6-year-olds can make their beds (or roll up their sleeping bags), set the table or help with cleanup.
LEAVE THE EMOTIONAL BAGGAGE at the door. The holidays are not the time to air long-held grievances.
When all else fails, bring out the chocolate.
Have a chocolate turkey for me.
© 2016 EILEEN OGINTZ
DISTRIBUTED BY TRIBUNE CONTENT AGENCY, LLC.