Abe Kamarck, a former Navy helicopter pilot and MBA, was distressed that the ketchup and BBQ sauce his four kids were eating had too much sugar.
With the help of pit masters Ryan Mitchell and Ed Mitchell, who were also concerned about hidden sugar in their diets, they developed True Made sauces sweetened with apples, butternut squash and carrots.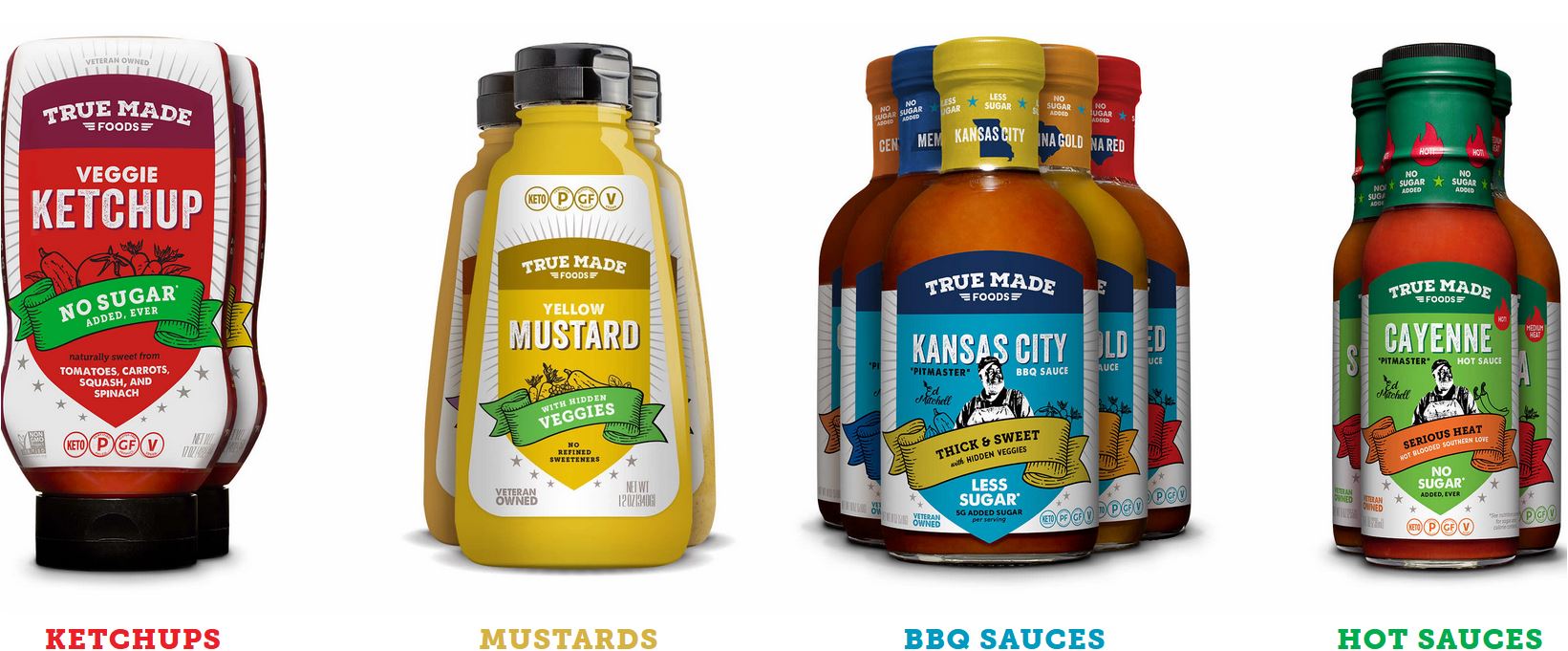 You can put more veggies on the table, they say, without actually putting more veggies on the table—and the sauces are great for taking along to a vacation rental as well as at home.
There is ketchup, six different BBQ sauces, veggie Sriracha, cayenne hot sauce, and three kinds of mustard. Try an Ed Mitchell Carolina BBQ Sampler Pack for $21.99.
Good idea for a Father's Day gift!