By EILEEN OGINTZ
HEALDSBURG, CA — Everyone's got a story.
That's what we take away from travel whether off the beaten track in some far flung locale or somewhere like Healdsburg CA, in the heart of Sonoma County less than 70 miles north of San Francisco.
At the Dry Creek Vineyard, as we're tasting delicious pinot noir and zinfandels, we learn that founder David Stare built the first post-prohibition winery—in 1972. Yes, Prohibition ended decades before that but "the valley sat dormant," until Stare, an MIT-trained engineer fell in love with wine while working in Europe and ultimately came to California. Today, his daughter Kim Stare Wallace is the president and Dry Creek is one of the last family-owned wineries, said Ian Eddy.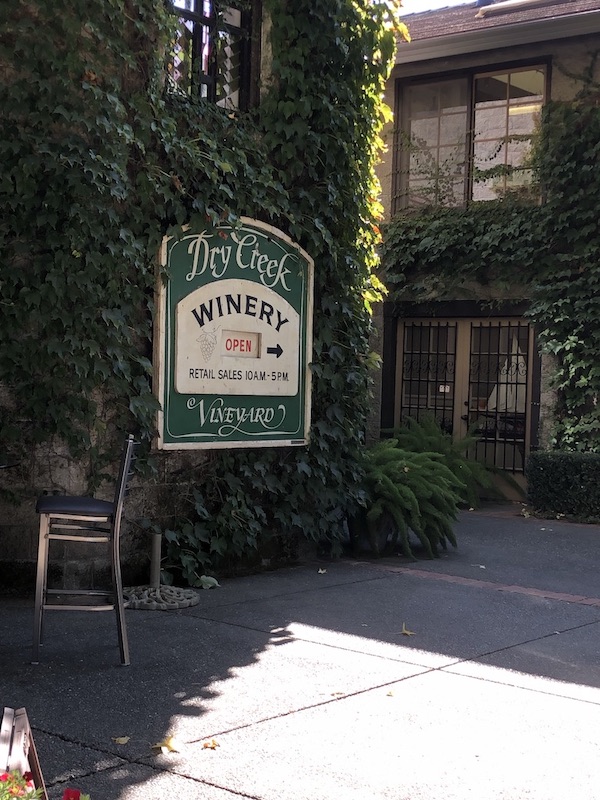 Dry Creek –by appointment only—is kid and dog friendly but, as kids must remain seated while their parents taste wine, I think this is a wonderful option for a kid-free outing.
I love Sonoma County with kids—all of the hiking, biking…the Redwood Trees…kayaking, pumpkin patches in fall, kid-friendly restaurants like the family-owned Agave where we had delicious Mexican food (mole inspired by their family recipes from Oaxaca!).
In fact, we are staying at the Dry Creek Inn, a Best Western where our room has a pull out couch and there is a nice pool, would be a great bet for families.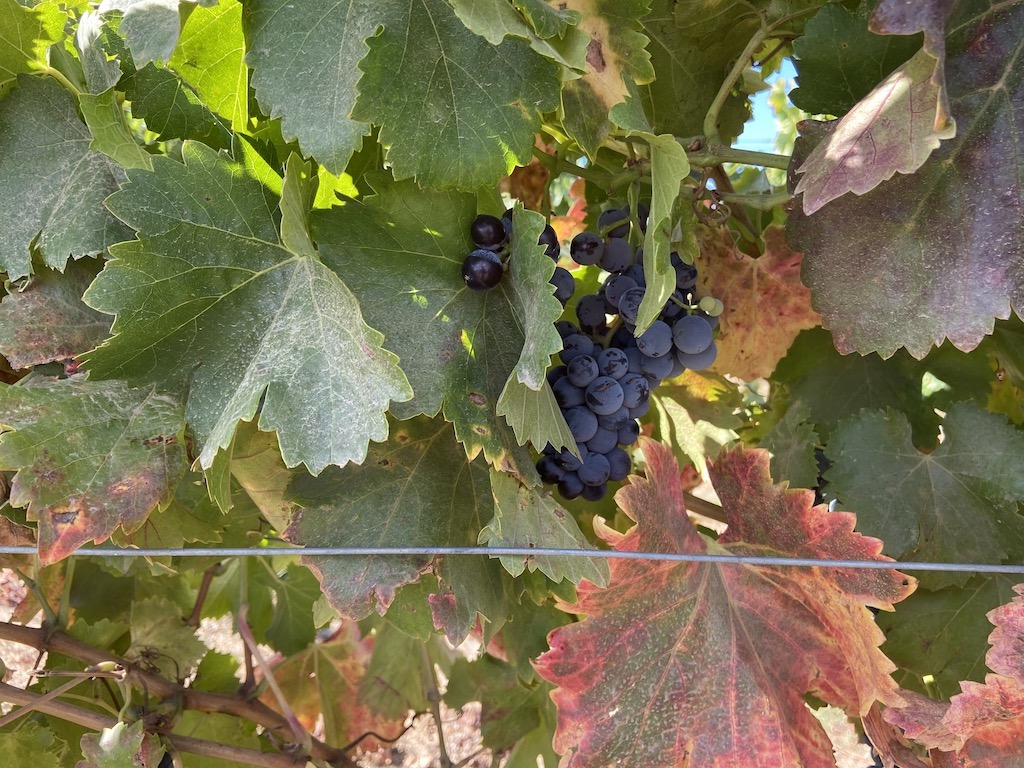 But I also think these days when exhausted parents need a break, Sonoma, particularly Healdsburg with its upscale restaurants (Barndiva just received its first Michelin Star and nearby SingleThread has three), unique boutiques, wineries and tasting rooms all around the square provide an ideal backdrop.
Healdsburg's Spoonbar, in the H2 Hotel, is popular with tourists and locals alike for its casual vibe, seasonal California cuisine, Seafood Sundays and Wednesday Fried Chicken Dinner (just $28 including salad, potatoes, and biscuits).
"We support local farmers," said Chef Tom Mulligan, noting that the fish, chicken and cheese all come from local purveyors, He added the restaurant sees kids on weekends and serves them up home-made pasta, among other options. "So many people are so eager to go out now," he said. "We're crazy busy," he said.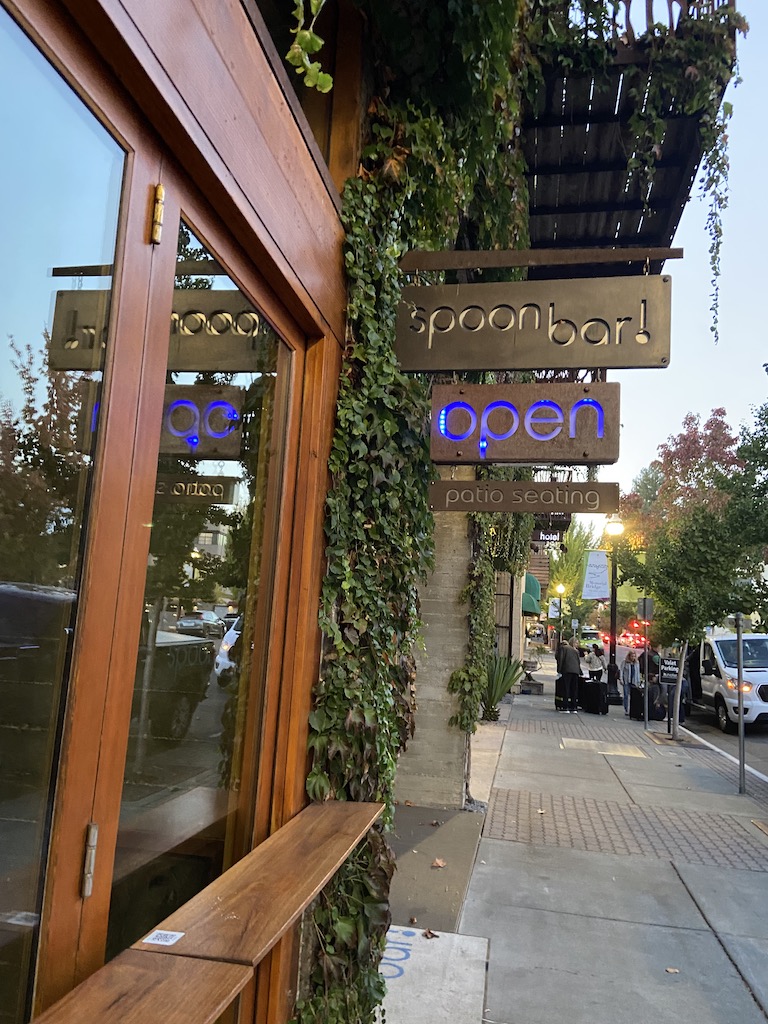 The Four Sisters Collection of inns has the Healdsburg Inn on the Plaza in a building built in 1901 in an ideal location serving up complimentary gourmet breakfasts, a wine and cheese afternoon mini-picnic and complimentary bikes; Montage Healdsburg boasts an 11,500-square-foot spa and is set among 258 acres of vineyards and oak tree groves with a focus on outdoor living. There's even a constellation concierge to help you interpret the night skies.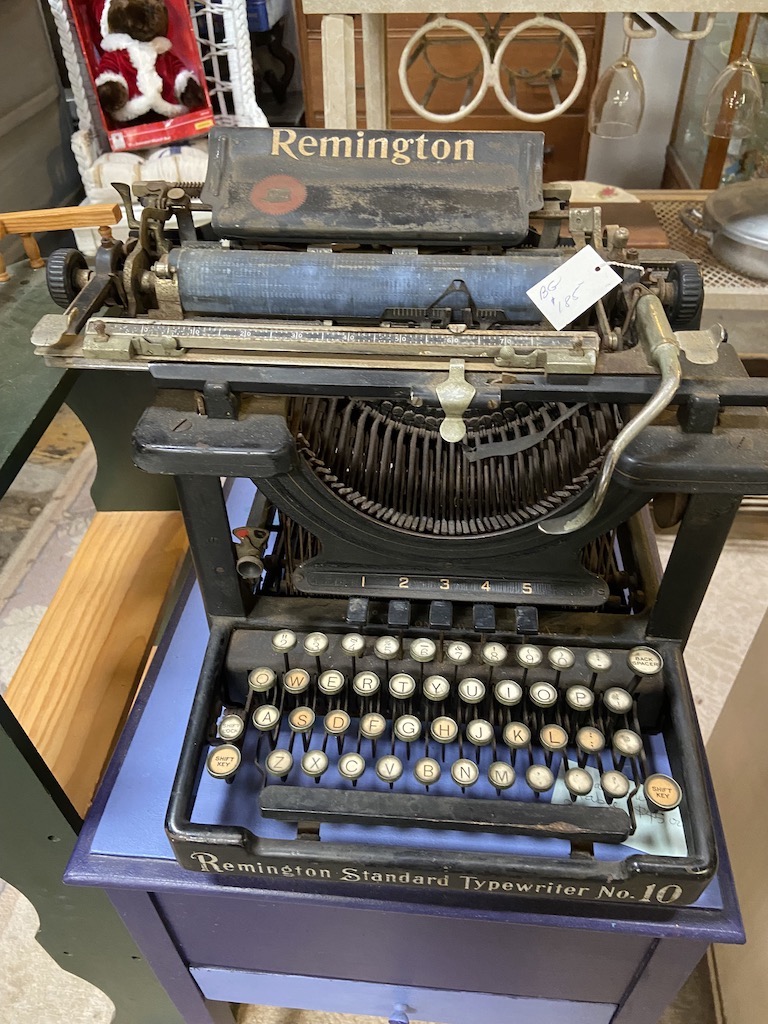 I love that the folks here want you to enjoy yourselves–at restaurants, shopping (We had fun browsing the Modern Antiquarium in downtown Healdsburg packed with everything from vintage Hawaiian shirts to ancient typewriters and cameras, Christmas ornaments, old books, toys, glassware…) and at wineries, whether you know anything about wine or not.
There are so many wineries to choose from. Amista Vineyards showcases sustainable growing and even a new solar powered patio; Preston Farm and Winery is between a salmon-spawning stream and features not only a tasting room, farm store and bakery but offers estate-pressed olive oil, cured olives, sourdough bread, pickles and farm products.
Rodney Strong, under the leadership of the Klein Family. Fourth generation California farmers has just opened a remodeled Tasting Room and also offers outdoor tastings among the vines of the Russian River Valley.
"No snobbery," said Brian Shapiro, the estate director at Amista. "We want to share with everyone."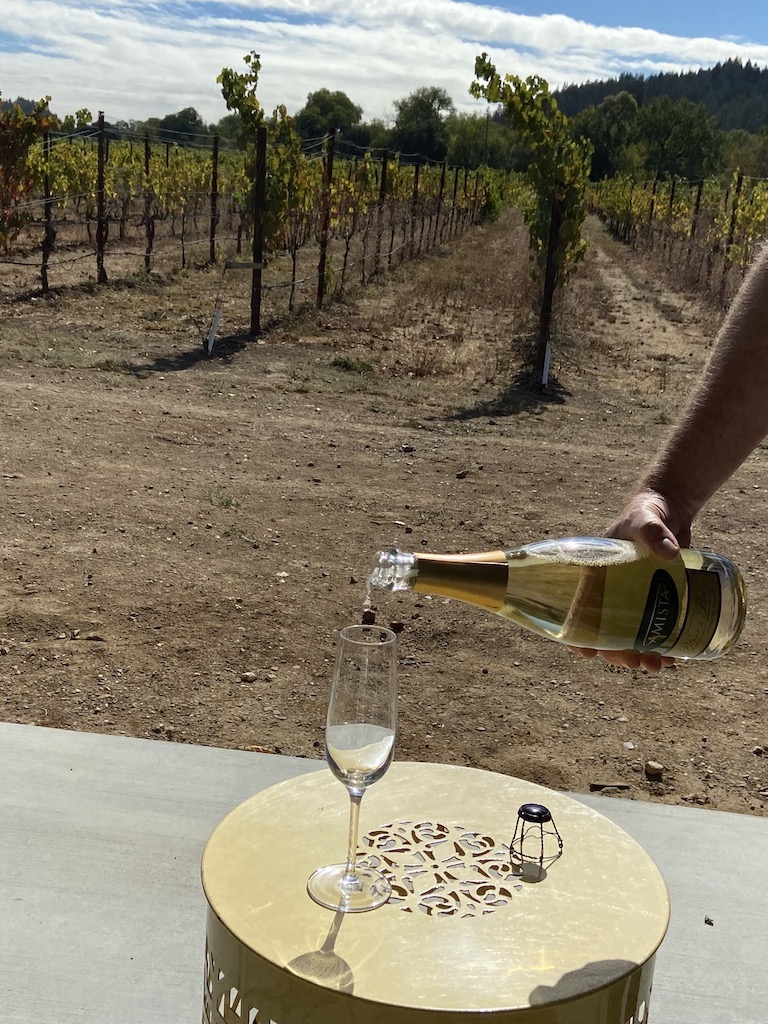 He adds that the guests "are just so happy to be going someplace…to be outside."
"We're booked almost every weekend," said Alex Sexton, the tasting room manager at Rodney Strong Winery.
Rodney Strong, under the leadership of the Klein Family. Fourth generation California farmers has just opened a remodeled Tasting Room and also offers outdoor tastings among the vines of the Russian River Valley.
Sexton echoes what many locals say—that Sonoma County is more approachable than neighboring Napa Valley. "Not every restaurant is super high end," he said. "We're more kid friendly…this is a better starter place to learn about wine—and more affordable."
The Lopez family is in the process of opening Bacchus landing. "We want to recreate an experience of our guests that's rooted in the same values we put on our gatherings with family and friends," they say. Owners of a boutique winery, they want to showcase wines from other small wineries. There will be five tasting rooms, a large central piazza and even bocce courts. Their motto: Taste the Day. Live the Life.
Easy to do here for sure.