ORLANDO, FL (Day 4 of 5) — Sports car or sedan?
Not to buy, to design. We're at Walt Disney World's Epcot where at the new Test Track Presented by Chevrolet we create our own design, then board a "simCar" to race through performance tests—how does it handle extreme weather conditions? How efficient is it? How responsive? How Powerful?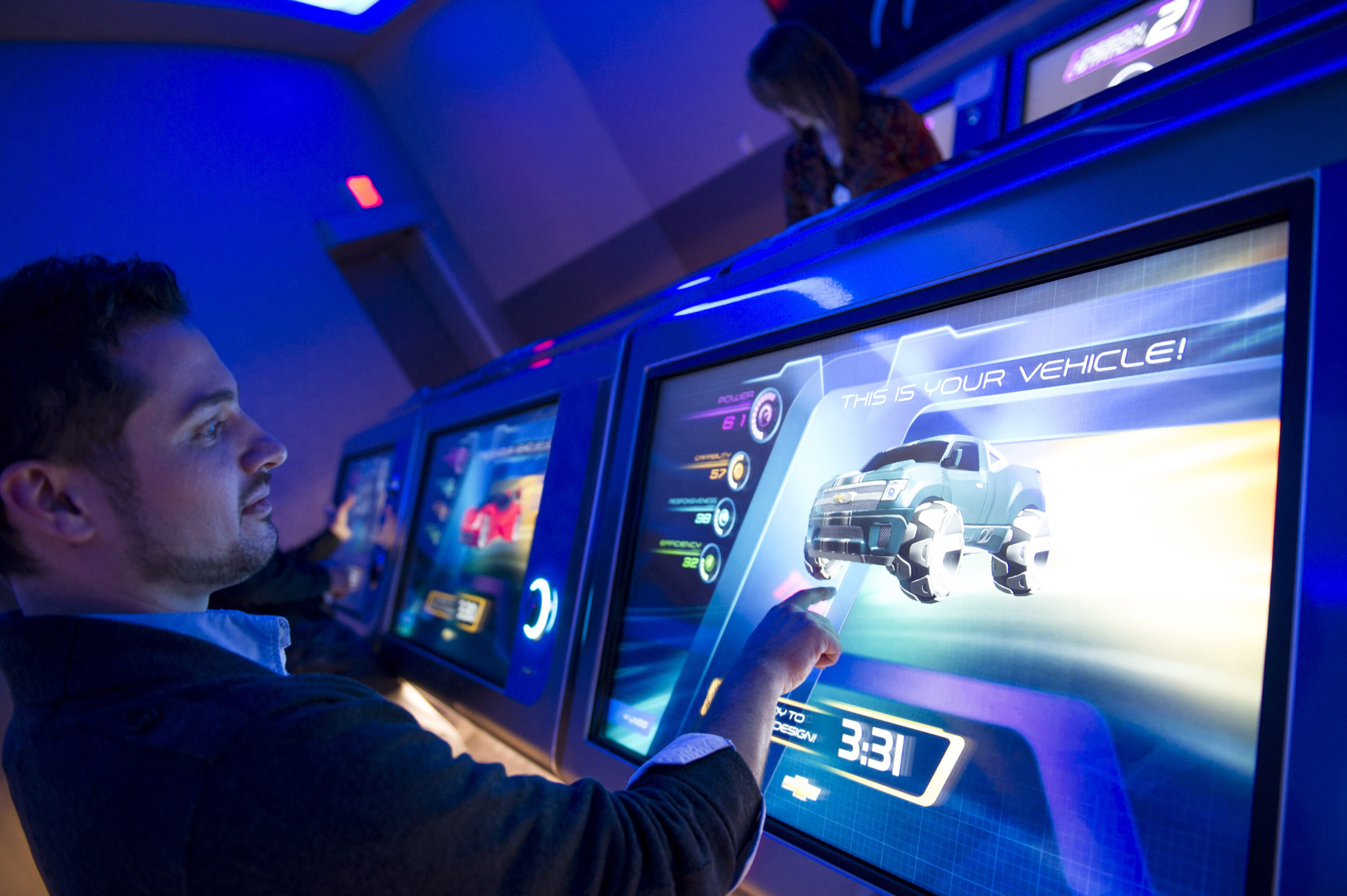 Our car is scored. When we're done, we can create a commercial and even email friends pictures of ourselves with "our car." We can race our car at a digital driving table that lays out a road course against others' designs. We can pose on the moon or a polar landscape, sending those virtual postcards. And car lovers can get behind the wheel of the newest production models. You can talk to Chevrolet product specialists too, though they won't actually sell you a car here.
Fun! You can design a car on your own or with a team of three "It's the thrill of creating your own car of your dreams," said Melissa Jesselnick, the Imagineer who was the project manager for the new Test Track that just opened.
The attraction is a new collaboration between Chevrolet Design and the creative team of Walt Disney Imagineering. Imagineers visited Detroit to steep themselves in how car designers work and thus gives us a behind the scenes look of how a car gets from the sketch pad to the road. Maybe kids will get inspired to become engineers. This attraction continues a 30 year relationship between Disney at Epcot and GM, dating to the opening of the park Oct 1, 1982 with World of Motion.
We see concept cars and the latest Chevrolet models.
We virtual draw the shape of our cars by length, width, height and even engine size. We choose the color wheels and graphics (we went with a flower). Once in the car, there's changing terrain. Check out the bumpy roads! The switchbacks! Extreme conditions and our cars are scored at checkpoints for Capability, Efficiency, Responsiveness and Power. We're going up to 65 mph.
"Guests want a personalized experience," observes Erin Young, Vice President, Epcot.
And they're getting it here. The best part: No one is having exactly the same experience because everyone's car is different—even unique.
I wish I could take my gold car home.