By Eileen Ogintz
SCOTTSDALE, AZ — Cowboy's Mustache…Jumping Cholla…Bunny Ears…Totem Pole.
They may sound like a mixologist's drink names or dance moves. But actually, they are some of the different cacti here in a unique two-acre Cactus Garden at The Phoenician Scottsdale.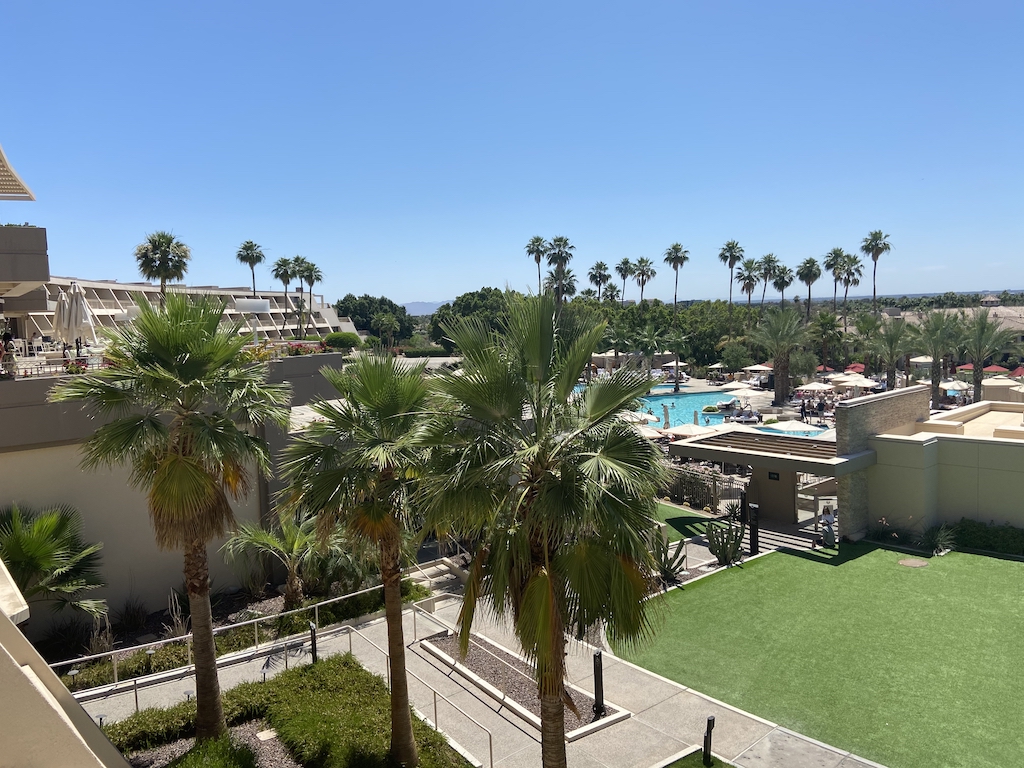 The 645-room AAA five-Diamond resort at the base of Camelback Mountain and just nine miles from Phoenix Sky Harbor Airport and close to all Scottsdale has to offer. The resort gets it right whether you want to spend your day at the spa (360-degree views from the rooftop pool, a Tranquility suite for couples and signature individualized treatments (I recommend the CBD massage!), golf or working out (The Phoenician Athletic Club has "Fitness on Demand" technology which allows you to work out with virtual exercise classes; outdoors, there's tennis, pickle ball and a half-court basketball court). Or you can just relax — the resort has a three-tiered pool complex that features three separate pools including one for families and one just for adults. Kids love the treehouse, waterslide and splash pad—and the poolside games.
There is a "Funicians Club" for kids and though it is currently closed because of COVID-19, kids can enjoy crafty time, crispy treat and donut decorating, even stuff-a-buddy to create your own new best friend. And while summer may be hot, the resort has got great deals making it affordable luxury.
Scottsdale is known for its restaurants—just a few miles away including Hula's Modern Tiki Old Town, a new take on classic tiki restaurants (especially loved the key lime pie), Craft 64 (an artisan wood fired pizza spot with 36 Arizona brews on tap and house-made mozzarella, and The Herb Box Old Town which is known for its seasonal takes on regional dishes.
But those staying at The Phoneician—especially with kids and dogs—may opt to eat here as well. Mowry & Cotton is a popular spot whether for breakfast lunch and dinner. (How about green apple kale cucumber juice, a quinoa bowl or pancakes?) The newest resort restaurant, The Phoenician Tavern, is the place for a beer, fish n chips, a burger and maybe a Salted Caramel Brownie Sundae.
There's afternoon tea with house-made finger sandwiches and scones. The Marketplace is popular with families for a quick coffee—or ice cream and J&G Steakhouse has portions so large that we were more than full sharing one meal!
But the Cactus Garden is really a standout. Nearly 250 cacti and succulents exist here. Fun fact: All cacti are succulents but not all succulents are cacti. Both store water but cacti have small areoles at the base of each thorn. Plants in this garden come from this region and as far away as the Galapagos Islands and Madagascar.
Small desert animals and birds also live here including seven of the 14 known varieties of Hummingbirds. The Cactus Wren nests in the tall Saguaro where woodpeckers create hollows in the trunk for their homes. We saw a Chuckawalla lizard on the rocks, but he darted away too quickly for a picture.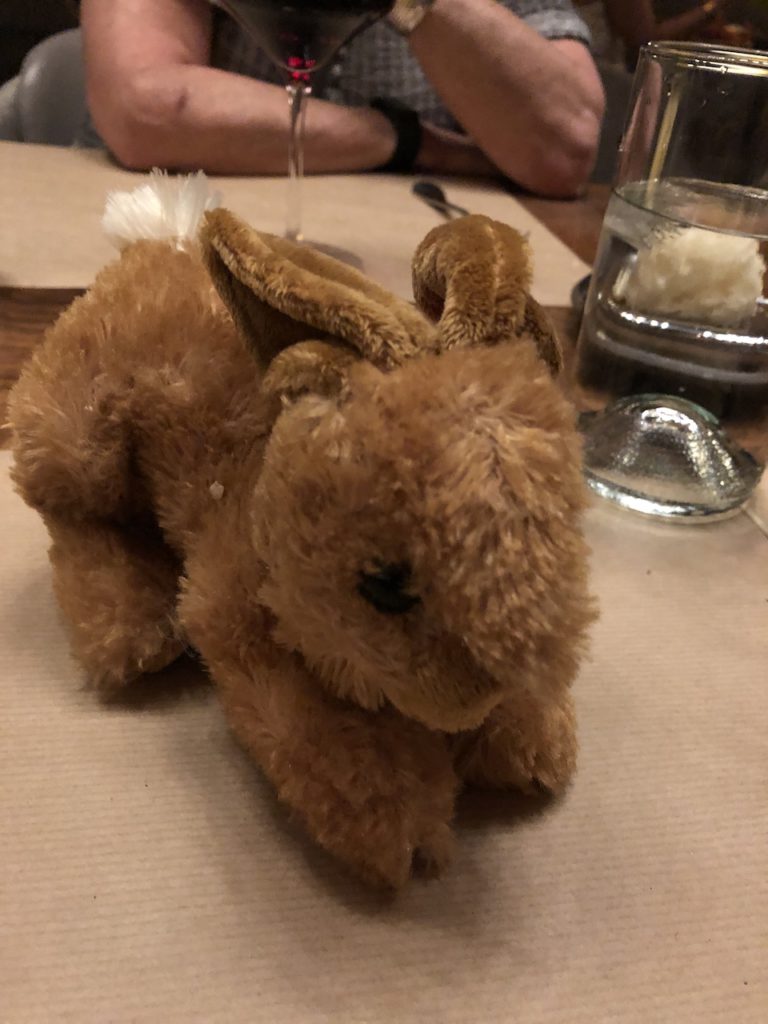 It would be fun for kids to have a scavenger hunt here. Can they find the Aloe Vera, soothing for burns and Jojoba, used in skin products? How about The Desert Spoon that has an edible heart, kind of like artichoke? Bunny Ears prickly pears do in fact look like bunny ears and Teddy Bear Cholla has a solid mass of very big spines. I especially like the Cowboy's Mustache with its red flowers.
What would be your favorite?