By Eileen Ogintz
ABOARD THE NORWEGIAN GEM (DAY 6) — It's never too late to try something new.
That's why sisters Sandy and Stacy Thompson surprised their 72-year–old parents with their first cruise vacation—aboard the Norwegian Gem that is sailing from New York to Nova Scotia.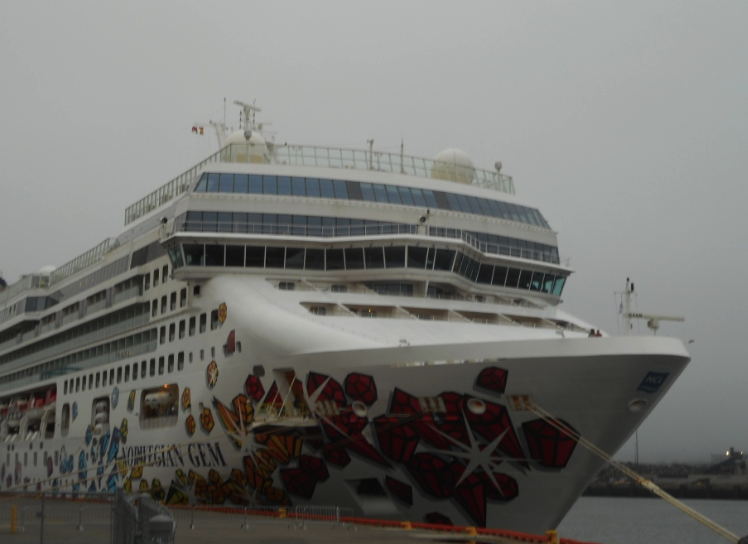 "Just because they are great parents," aid Sandy Thompson. "I've never seen them happier!"
The sisters are happy too—especially Stacy, who has left her husband and three kids at home and is having "a real vacation."
Another plus for the New Jersey family: "Any time you don't have to fly makes it so much easier."
There are 2,300 passengers aboard the Gem — only three empty cabins, according to hotel director Jovo Sekulovic, but the ship doesn't seem crowded. And there are 1,100 crew from 70 countries who are taking care of us. Forty percent are from the Philippines and, honestly, I've never seen a crew member without a smile or a nice word. It's impressive!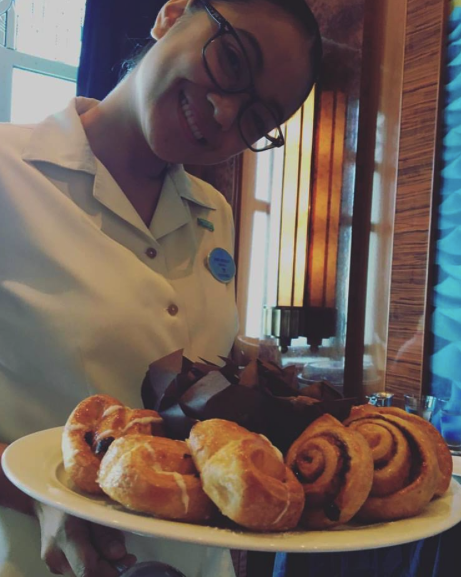 "Sometimes I feel guilty that they are so nice," joked Russ Ciffo, a New Jersey Transit train conductor enjoying his cruise with fellow conductor Rhonda Ziniel.
They love everything—the package that includes unlimited alcohol, the Hydrotherapy Courtyard with its Thermal Suite—heated benches, hydrotherapy pool, steam chamber… "Awesome!" said Ziniel.
"I usually don't like to sit still," said Ciffo, happily catching some rays at pool side. "But I like this. It's forcing me to relax."
There are just 15 kids aboard this cruise, most seven and younger while on Caribbean cruises during school vacation weeks, there can be as many as 800. For those who have opted to vacation without kids, that's a definite plus this time of year.
Still, there is a full program of activities and a play room stocked with toys for "Guppies" (those under three) to play with their parents as well as a small kids' pool in a shaded area. However old the kids—there is a separate teen club—encourage them to come the first night, suggests Youth Programs manager Emily Orlowski, who adds that parents should be reassured as the youth staff—nine on board this week—have CPR and first aid training and a background in teaching or youth activities.
That there aren't a lot of kids isn't diminishing the fun quotient for sisters Brooklyn and Kaitlyn Vaughn, ages six and seven who are traveling with their mom, aunt and grandparents from Arkansas. This is the girls' first cruise and they are brimming with enthusiasm. "Splash Academy is the best," Brooklyn declares. "We play a lot."
Their mom Charlotte, who left her three year old son and husband home this trip, said the girls love the kids' club so much that they leave dinner before desert to make sure they don't miss any of the evening activities.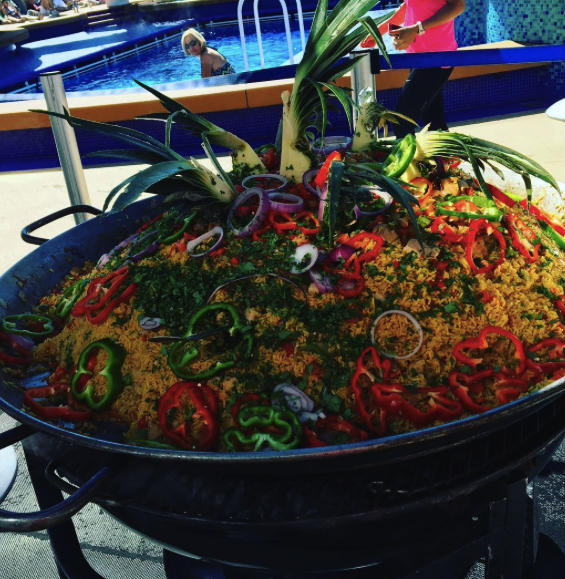 The also like all the "free" food at the buffet—that they can choose whatever they like and as much as their mom will let them have. "Breakfast is the best," said Kaitlyn, who was digging into a waffle.
Some 70 per cent of cruisers opt for the bountiful buffets for breakfast and lunch, said Food and Beverage Director Vikramraj Parthasarthy. On this sunny sea day, the crew are making arroz con pollo, grilled veggies and chicken on giant grills pool side. There are also burgers, pizza, sandwiches, sausages, salads, fruits and umpteen deserts, including the always popular soft ice cream machine. "You have to pace yourself," laughed Stacy Thompson.
"Overeating on a cruise is a given," agreed her sister, "unless you have really good will power!"
Norwegian is known for Free Style Dining which means you don't have to have a set time to eat in the dining rooms, though you can arrange to do so. There are five specialty restaurants on board. They've become increasingly popular, said Parthasarthy, as many cruise packages now include several complimentary dinners. He added that 850 passengers also have an unlimited beverage package and take full advantage.
About half the passengers have booked shore excursions—whale watching in Bar Harbor, Me, for example, or seeing how maple syrup was made in Nova Scotia.
"I'm really enjoying the excursions," said Louse Herndon, traveling with her son, daughter and son-in=law from Dallas.
For their part, they are enjoying the chance to visit places without having to navigate getting there. "Very relaxing," said Balon Bradley who gives high marks to everything except the small cabins. Cruising, his wife Anne Bradley, suggested, is a way to get the highlights of the area and decide where you'd like to return to see more.
As for Pat and Jerry Thompson who are experiencing their first cruise, thanks to their daughters "They are already talking about the next one," their daughters report.