By Eileen Ogintz
ABOARD THE HOLLAND AMERICA OOSTERDAM — Escargots dripping in garlic butter, rack of lamb cooked just right and chocolate soufflé with dark chocolate sauce for desert.
No wonder so many people aboard the Holland America Oosterdam were furiously working out each day in the expansive fitness center. (If you've been aboard a cruise ship lately, you have probably noticed that fitness centers are getting larger while midnight buffets are disappearing.)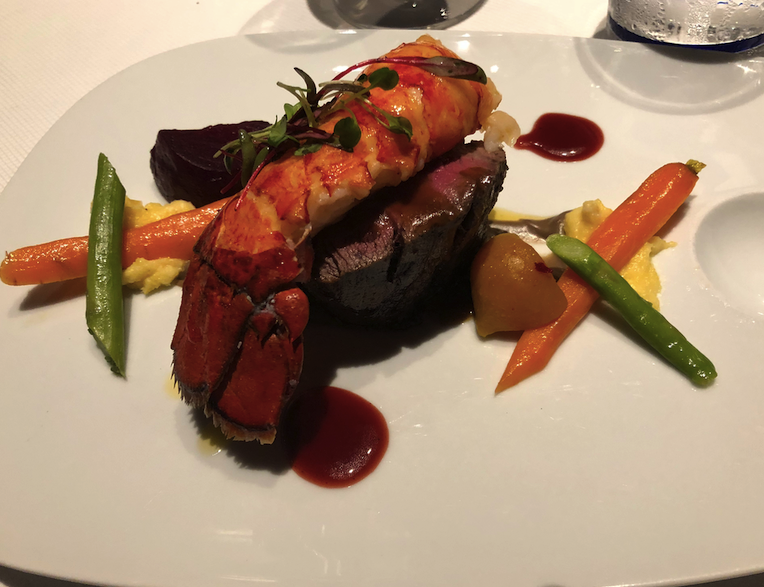 Not that there isn't plenty of tempting eats from morning till night. Yesterday at lunch at the Lido Deck's bountiful buffet, the family sitting next to us was extolling the Indian rice dishes, going back for seconds and thirds. There was always a line for the ice cream—for the made-to-order salads and the first-rate burgers and fries at the Dive-In, alongside the pool.
No wonder Holland America recently won top honors from CruiseCritic.com for its dining experience. "What other cruise lines offer in the specialty restaurants, we offer in the dining room," said Executive Chef Rohit Dimri, adding that the emphasis here is on the quality of the food, which guests appreciate, including fresh fish bought in port. In Alaska, Chef Dimri, said, there is fresh salmon and crab legs every night in the dining room, for example. On our cruise from San Diego to Mexico and back, fish was bought in Mazatlan as well as San Diego. There are vegetarian dishes at every meal and all varieties of special dietary requests are routinely handled.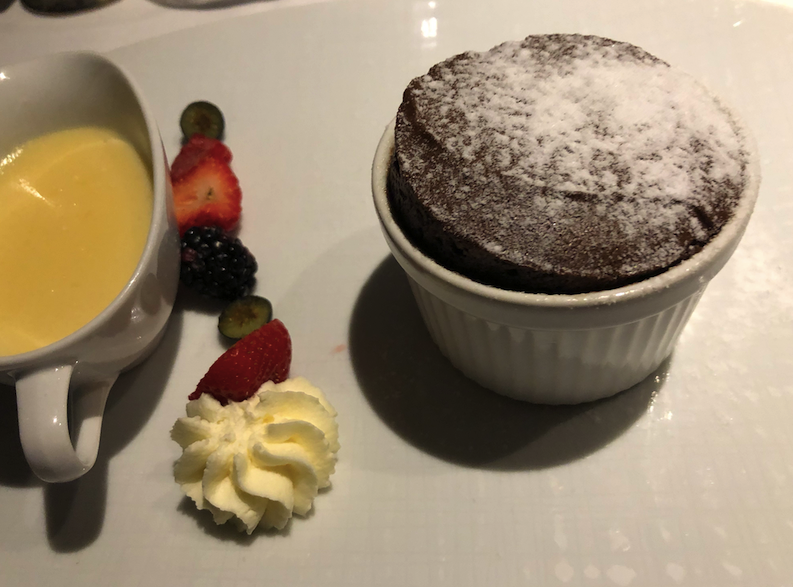 While other cruise lines tout their many specialty restaurants—with upcharges most of the time—the Oosterdam has just two that are very popular with guests. Canaletto ($19, half for kids) serves Italian dishes "best enjoyed when shared," as we did with Chicken Parmigiana, antipasto, Lasagna Bolognese and gelato for dessert. Chef Dimri noted that on this holiday cruise, both specialty restaurants have been fully booked.
The Pinnacle Grill was also fully booked for the New Years Eve special wine pairing dinner (an up charge of more than $100 each), where you could start with scallops or asparagus and truffle risotto, Wagyu filet and lobster tail or roasted black cod, ending with a "2020 Chocolate Celebration" including flamed cherries jubilee.
There is also a shift where passengers prefer smaller portions, he said. Rather than a huge chocolate buffet, for example, there is a "Chocolate Surprise" one evening after dinner where bite sized confections (courtesy of a partnership with famed chocolate maker Jacques Torres) are served just on one deck.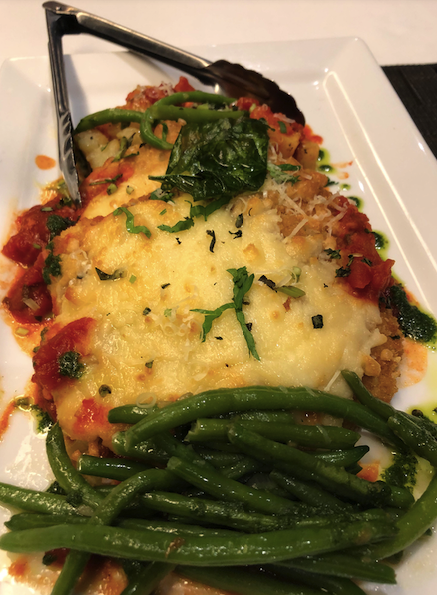 At Canaletto, there is a special each night (saltimbocca on Thursdays; grilled jumbo shrimp on Saturdays, Osso Bucco on Mondays) and plenty of options—from vegetable risotto to lobster ravioli to grilled branzino, steak and lamb chops. The cover charge ($19) is well worth it.
The Pinnacle Grill, specializing in steak and seafood restaurant – with an upcharge of $39, half off for kids — also is a good bet. Think Alaskan King Salmon, seared jumbo scallops, beef tenderloin with lobster dumplings or all varieties of steaks with your choice of sauce (bordelaise, green peppercorn béarnaise, mustard and cognac.
There are kids' menus, of course, offering everything from "very yummy veggie dumplings," to building your own burger sliders (veggie, turkey or beef) to turkey wraps, Grandma's Chicken Noodle Soup, and pasta with a choice of marinara, meat or alfredo sauce, veggie sticks with low fat ranch dressing and kid-sized veggie sushi. Kids–particularly older kids—typically opt to order from the regular menu.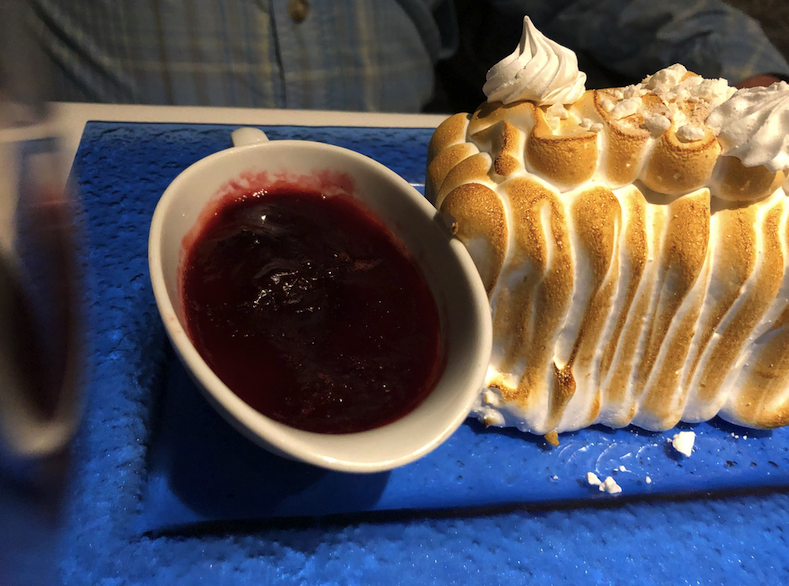 That is one plus to a cruise—kids can try whatever they like and if they don't like what they've ordered, they can order something else at no extra charge. Especially popular, Chef Dimri said, the special pasta dishes each night and steak frites with chocolate soufflé for desert.
There is of course, always a line for ice cream in the Lido Buffet where at lunch guests line up at the "Asian Corner," where dishes from Thailand, China and India are served. Even the pickiest eater can find something to eat here–all varieties of pasta, freshly made salads, made-to-order sandwiches and more.
Each night as part of the port-to-table initiative, a starter and main course from the region is served On our cruise, that might be Mexican Ceviche and Shrimp Diablo one night; a carnitas quesadilla with a sour orange glazed chicken with a sals verde another or an Avocado taco followed by fajitas on a third.
While the gala menus remain the same ship to ship, the other menus are devised based in part on where the ship is sailing.
"I tell guests to try the food everywhere on the ship," said Chef Dimri. "There are different flavors depending on when and where you go."
Bon Appetit!