By Eileen Ogintz
GALLUP, NM — What was a movie star to do?  There were no luxe houses to rent, no Airbnb, no Vacasa, no VRBO in the small New Mexican town directors loved for the wide open spaces—perfect for Westerns.
No worries. Famous director D.W. Griffith got his brother R.E. Griffith to build a hotel that would serve as a "base camp" for actors and movie crews. That was in 1936 and El Rancho Hotel, right on Route 66 in Gallup NM has hosted actors including John Wayne, Katherine Hepburn, Spencer Tracy, Errol Flynn, Kirk Douglas, Gregory Peck and Humphrey Bogart among them.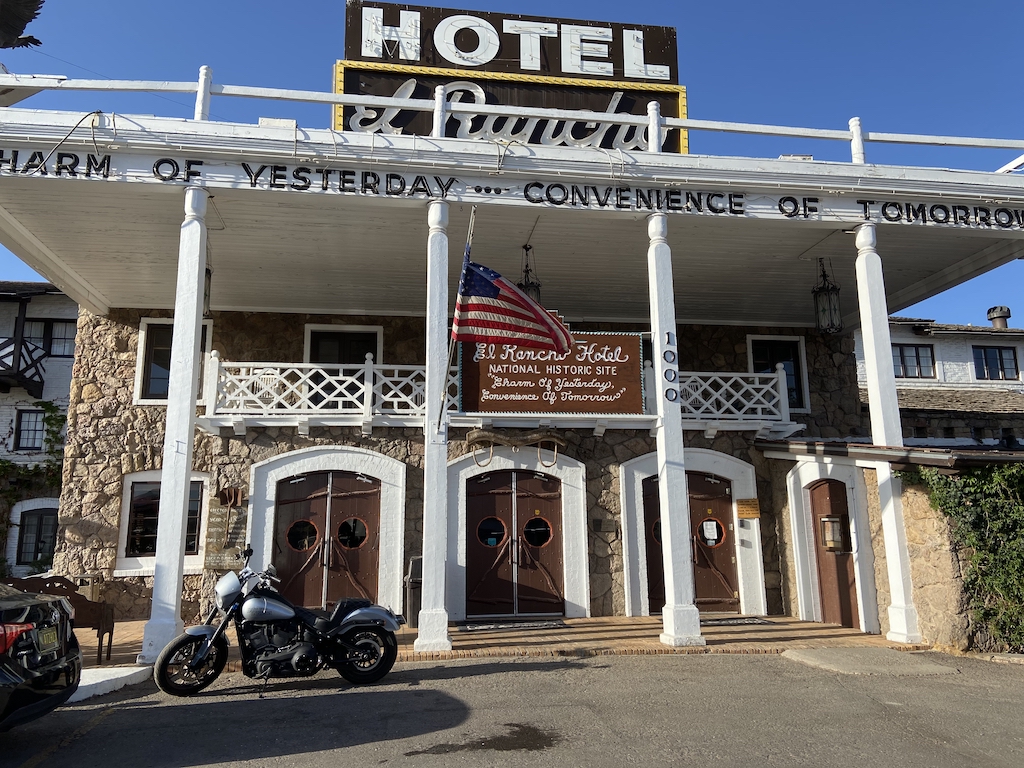 Many of the rooms in the historic hotel are named after them—ours was the Rita Hayworth room. And there are the stars' photographs as well as memorabilia all around the hotel, now owned by the Ortega family and listed in the National Register of Historic Places.
Back in the day, the El Rancho hotel was one of the best hotels in the Southwest decorated with original Native American art from the Navajo tribe, the largest in the country and famous for their silver work with turquoise, and Navajo rugs. The Ortegas, who own the hotel, operate Ortega's Jewelry Store in the hotel; We stopped at Perry Null Trading Company, which we had visited a previous time we were in Gallup.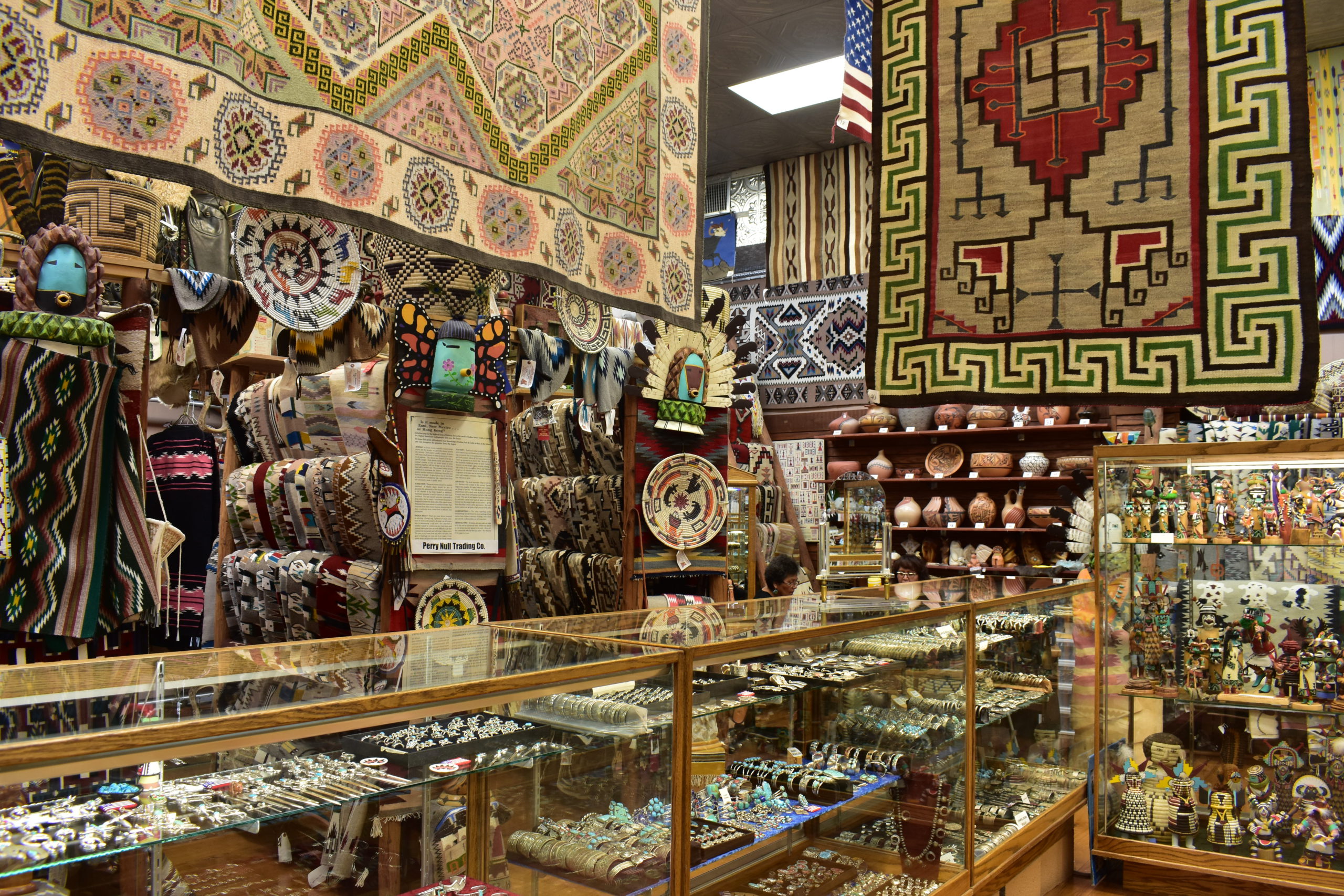 In business since 1939, the jewelry and art showcased and sold here is handmade by Navajo, Hopi, Zuni and other artisans and craftspeople. Many are antiques and are offered at much better prices than elsewhere.
Many travelers then and now have stopped in Gallup www.galluprealtruecom—and at the El Rancho Hotel while driving Route 66, celebrating its 95th anniversary this year.
To the east, see red sandstone cliffs at Red Rock Park, home to Anasazi sites dating back to 300 AD; Visitors come for mountain biking, hiking, off roading, the Red Rock Balloon Rally the first weekend in December, one of the largest in the country drawing more than 200 balloons, (Volunteer to be a crew member!)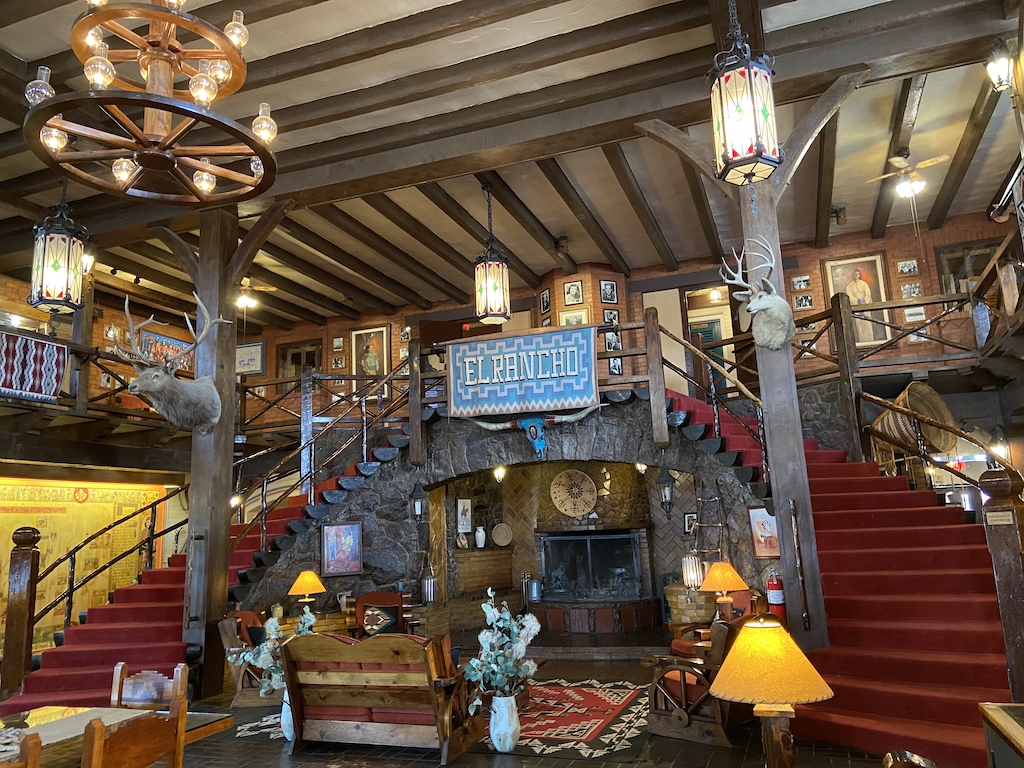 There typically are nightly summer Indian dances, and more than a dozen unique outdoor murals, downtown galleries featuring work of local artists, museums, (the Red Rock Museum chronicles the lives and culture of the Ancestral Puebloans as well as present day Zuni, Hopi and Navajo and plenty of options of Southwestern food. (The El Rancho Restaurant, a favorite with locals, is about to reopen after a renovation.
Happy eating!