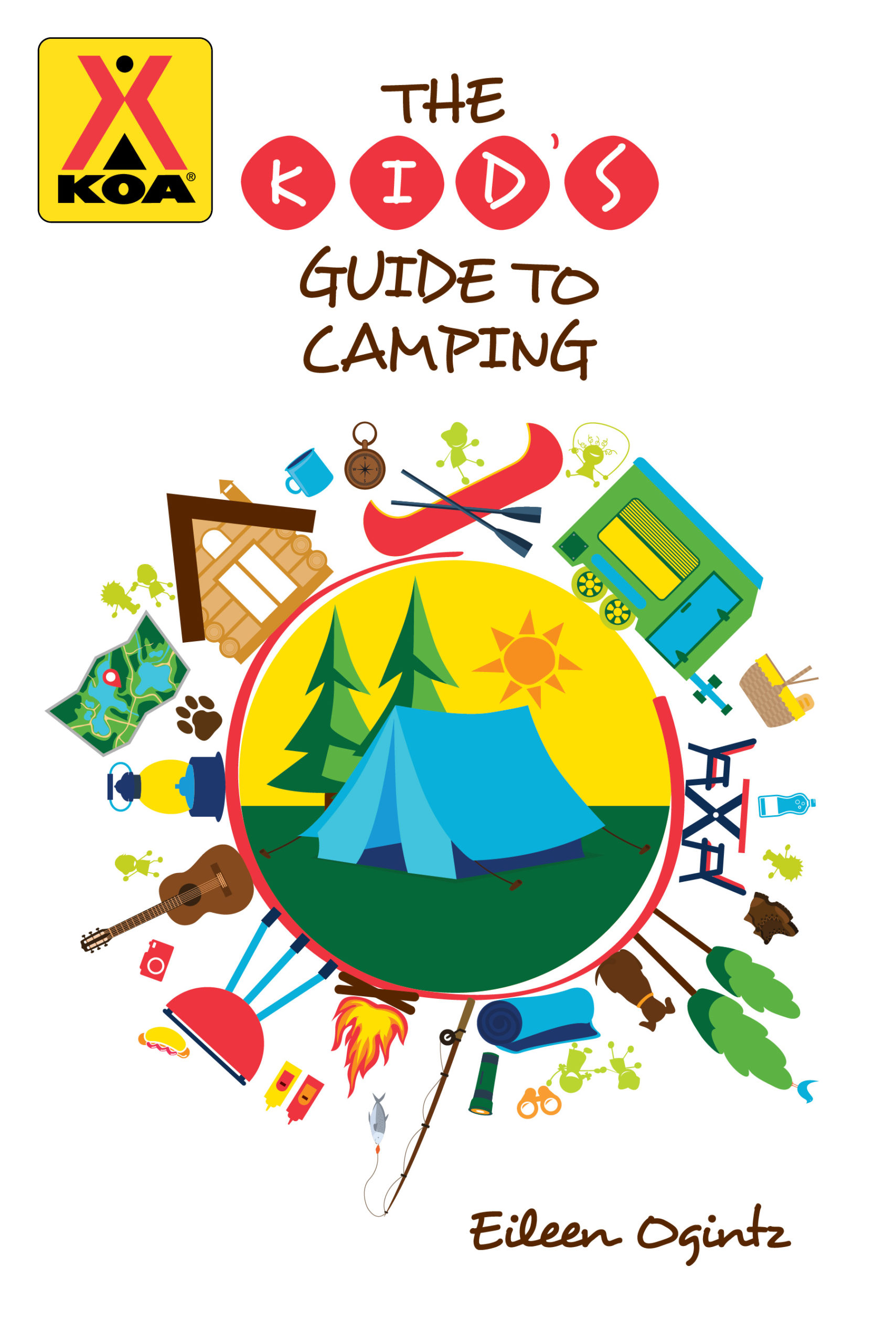 Falcon Guides is proud to announce the release of THE KID'S GUIDE TO CAMPING (978-1-4930-57887, May 2021, paperback) By Eileen Ogintz
The Kid's Guide to Camping is a fun, fresh, interactive take on camping aimed directly at kids. Complete with break-out boxes; tips for parents and for/from kids; interactive games, puzzles, coloring pages; and more, kids have never had this much fun camping.

Award-winning author Eileen Ogintz is a leading national family travel expert whose syndicated column Taking the Kids is the most widely distributed column in the country on family travel. She has also created ttk-old.o2dev.net which helps families to make the most of their vacations together. Ogintz is the author of seven family travel books and is often quoted in major publications such as USA Today, the Wall Street Journal, the New York Times as well as parenting and women's magazines on family travel. She has appeared on such television programs as "The Today Show," "Good Morning America" and "Oprah," as well as dozens of local radio and television news programs.

Kampgrounds of America is the industry leader in outdoor hospitality with the world's largest private network of open-to-the-public campgrounds. There are more than 500 KOA-franchised campgrounds. There are KOA campgrounds in nearly every U.S. state (except Hawaii and Rhode Island) and in the Canadian provinces of British Columbia, Alberta, Manitoba, Ontario, Quebec, New Brunswick, Nova Scotia, Prince Edward Island and Newfoundland.
FALCON® is the premier publisher of outdoor recreation and adventure titles, covering everything we love to do in the outdoors and everything we need to know to do it better. Written by top outdoors experts, with an eye on protecting Mother Nature by emphasizing Leave No Trace principles, FALCON books provide comprehensive information to outdoor enthusiasts of today and tomorrow. Falcon is an imprint of Globe Pequot.
The Kid's Guide to Camping
978-1-4930-5788-7 • Paperback • May 2021 • $14.95 • Pages: 128 • Size: 6 x 9 • 150 Illustrations