I'm always skeptical when someone says they've got the most comfy shoes for travel ever. But Arcopedico has turned me into a believer. Not only are they comfortable and water resistant, but they are stylish and very lightweight.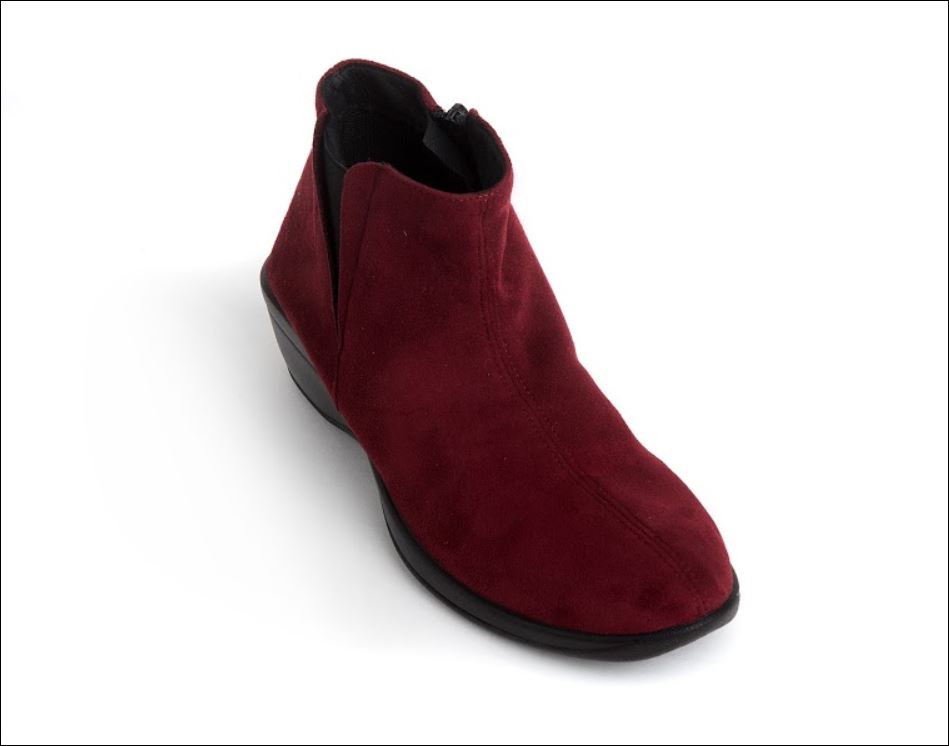 It all comes down to two design principles; the "barefoot" upper, a soft, non-binding design that conforms to the top of the foot to allow circulation and the patented metal-free twin arch-support soles made from molded polyurethane which protect the foot arch and allow your weight to be better distributed throughout your foot. And, you won't get stopped at airport security either!
I've worn the Luana ($115) everywhere this fall. The side goring allows even more flexibility and the slight wedge makes them work when you want a dressier look. The faux suede upper made of Lytech™ is soft, lightweight and breathable. Best of all, our patented Lytech™ material is 100% free of animal products and is environmentally friendly! They are even washable.
Next up: I've got to try some sandals.