By Eileen Ogintz
ABOARD THE REGENT SEVEN SEAS MARINER, enroute Vancouver BC to Ketchikan AK — Karon Greenfield never had any interest in cruising. "Never in a billion years," said Mrs. Greenfield, who is from near Cleveland, Ohio.
Then her husband died after a long illness and three years later, she suggested to her son and daughter that she wanted to take the family—including her five grandchildren who range from 11 to 19—on trip together. "I hadn't had a proper vacation in 10 years," she said.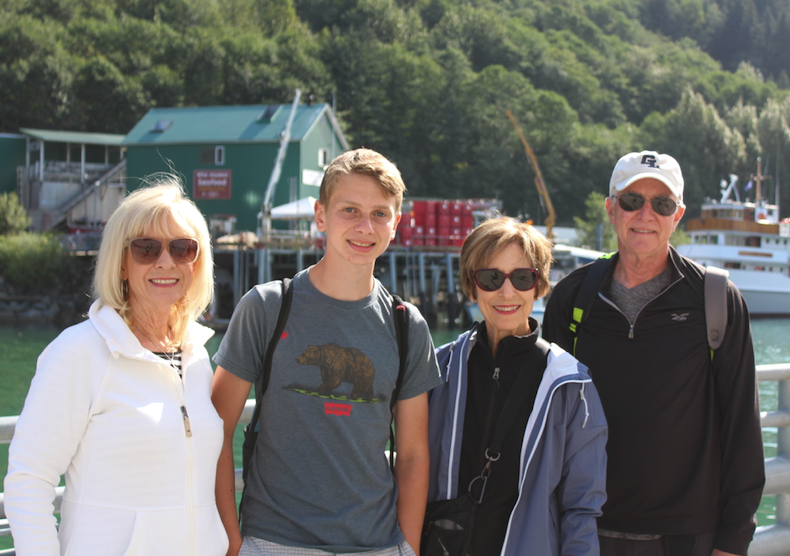 They suggested this Regent Seven Seas Mariner cruise to Alaska. "I wanted it to be something where everyone would learn something, not just play," Mrs. Greenfield explained. They invited their daughter in law's parents—they had recently lost a daughter after a long battle with ALS.
So here they were–the group of 12 who had never cruised—never wanted to cruise–thoroughly enjoying themselves. "I'm in heaven," said Greenfield. "My five grandchildren in one place available to me."
Not only do her daughter and son in law live in San Diego with their three daughters, but she explained that her son and daughter in law who also live in Ohio are so busy they don't have a lot of time together.
The cruise enables everyone to do what they like—on board and on excursions— some going deep sea fishing, ATVing and rock climbing, others opting to see bears or kayak, an art walk for Grandma, and then gathering for dinner. And because it is all-inclusive, Greenfield knew what the cost was. "I said I was spending their inheritance," she said. "They laughed at me."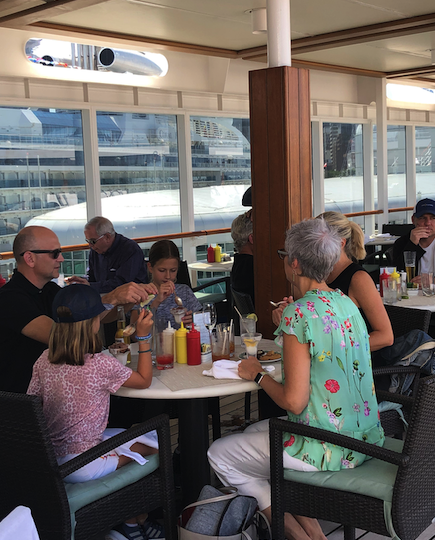 The only downside: She originally planned to share a suite with two of her teen-aged grand daughters. That lasted just one day. Before Greenfield opted to get her own cabin so she could really relax—and get in the bathroom when she wanted to.
Her grandkids certainly were enjoying themselves. "We were just excited to spend time with the whole family," said Rebecca Pearl, 17. "But being together is the best."