By: Joanna Mazewski, Taking the Kids Correspondent
When you think of the Palm Beaches, the first thing that comes to mind is the turquoise waters, the soft white sand and endless miles of some of the most beautiful beaches that the Sunshine State has to offer. But little do visitors know that the Palm Beaches has a pulsating cultural scene with world-renown artists who come here every season to showcase their best work.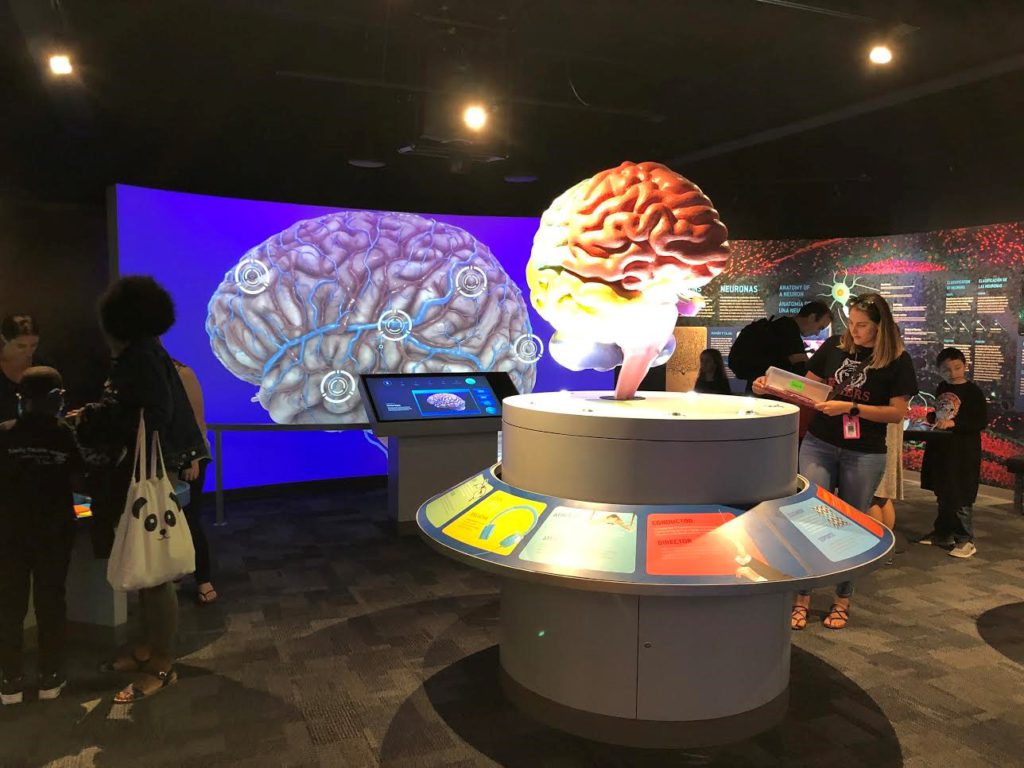 With so many arts museums, cultural centers and even art murals scattered around the downtown West Palm Beach area, you can spend an entire week visiting Palm Beach County without ever setting one toe in the sand – if you wish, that is. With rain season ahead, there are several indoor kid-friendly arts and culture activities that you can choose from should the weather not align with your beach plans. Here are a few options below.
The Cornell Art Museum at Old School Square
Located only minutes from Delray Beach, the Cornell Art Museum is actually a restored Delray Elementary school building from the early 20th century. The museum does a great job of showcasing many well-known contemporary artists while exposing the greater Delray Beach and South Florida communities to artwork that is culturally relevant and exciting. The innovative art works are thought provoking and nicely displayed in an architecturally beautiful historic building.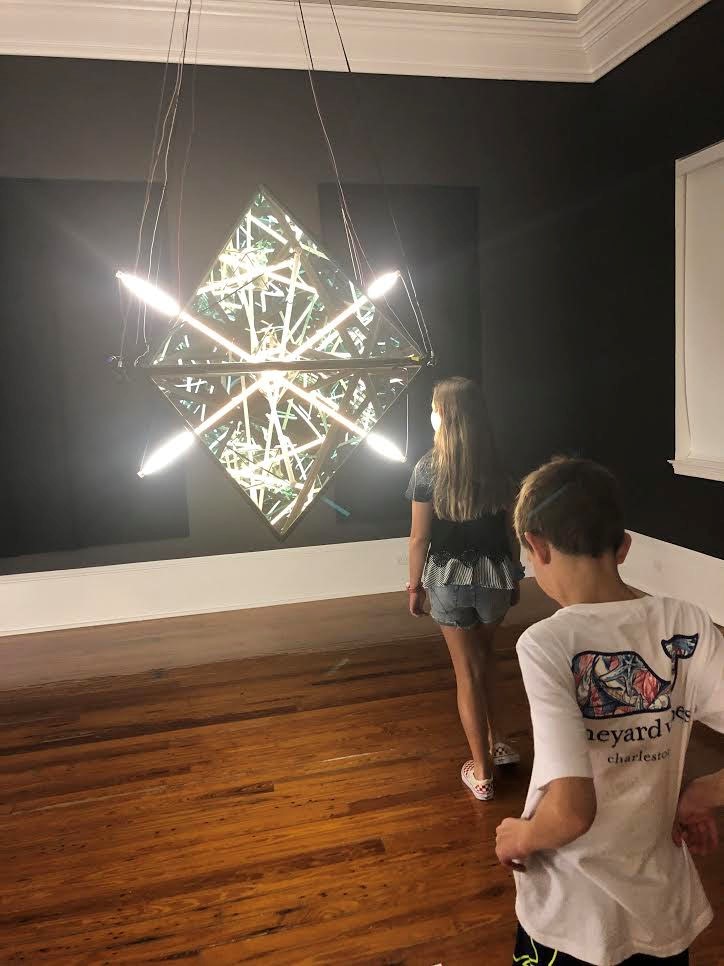 One of the current exhibits include the Immersive Installations of Seven Solos in the Cornell Museum. Each of the museum's six galleries (plus the atrium) features different themes from the exhibit, while highlighting a mixed-media aesthetic that will please and provoke even the youngest of visitors. One of the first exhibits is called 'Ebb & Flow,' and is a heptagonal platform that features 2,000 pounds of table salt shaped to look like Miami beach's shoreline. Jack, age 9, enjoyed this art installation and describes it as "the way Miami looks if you still have a black and white TV." Do these Nintendo Switch-obsessed kids these days even know of such a thing? The kid-friendly gallery gives children a first-hand look at some of the technologically-advanced and innovative art work that you don't get to see at many other locations.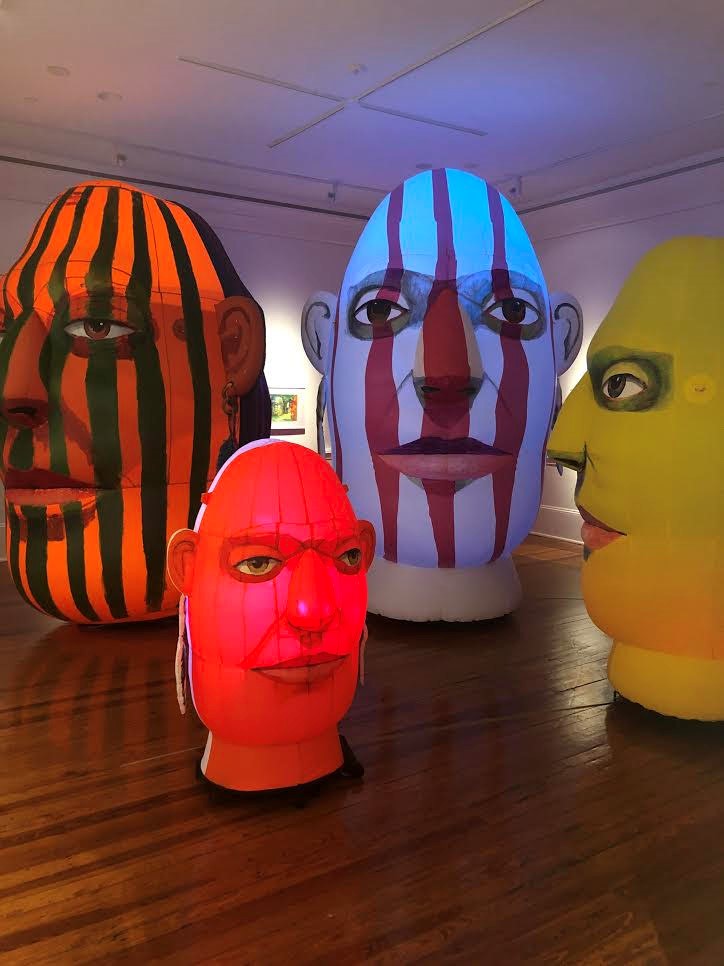 Another highlight is also Frank Hyder's 'Janis' series upstairs which looks like something you would expect from your overly-enthusiastic neighbor's front yard during the in-between months of October and the holiday season. Seven Solos runs through October 6th.
Cornell Art Museum, 51 N. Swinton Ave., Delray Beach,
The Science Center and Aquarium
Founded in 1959, the South Florida Science Center and Aquarium is located adjacent to the Palm Beach Zoo and Conservation Society. The organization highlights different exhibits to help open every mind to science through their strategic programming of interactive exhibits and engaging community-based camps and events. In terms of science museums this one is on the smaller size, but it has something for everyone and of all ages. One of the organization's feature highlights let guests take a journey through the human brain with a one-of-a-kind $2.5 million-dollar Human Brain Exhibit.
The 2,500 square foot, permanent exhibition located in the west wing of the Science Center, takes a unique approach to telling the story of the human brain, from the molecular level to the integrated circuitry that reveals how the brain informs our senses, creates our thoughts and emotions, and how it has evolved into the most complex structure in the universe. What's more, visitors can learn how to adopt a "healthy brain" lifestyle while also encouraging the younger minds to one day consider a career in the health sciences.
4801 Dreher Trail North, West Palm Beach, FL 33405
Mounts Botanical Gardens
Botanical art, you say? Mounts Botanical Gardens is your place for it. With over 40 years in the making, it is Palm Beach County's oldest and largest public garden with over 2,000 species of tropical and subtropical plants from six continents, including plants native to Florida, exotic trees, tropical fruit, herbs, citrus and palms. Perhaps one of the best (and if not also most interesting) family-friendly art exhibits in the Palm Beaches, Mounts Botanical Gardens now features an exhibit that cuts corners – both literally and figuratively. Cutting Corners: A Stickwork Exhibit is located in the Great Lawn area and is the mastermind of internationally acclaimed artist Patrick Dougherty. Created from 30,000 pounds of willow during a three-week "community build," the sculpture invites visitors to wander through, admire, and become a part of a living art experience.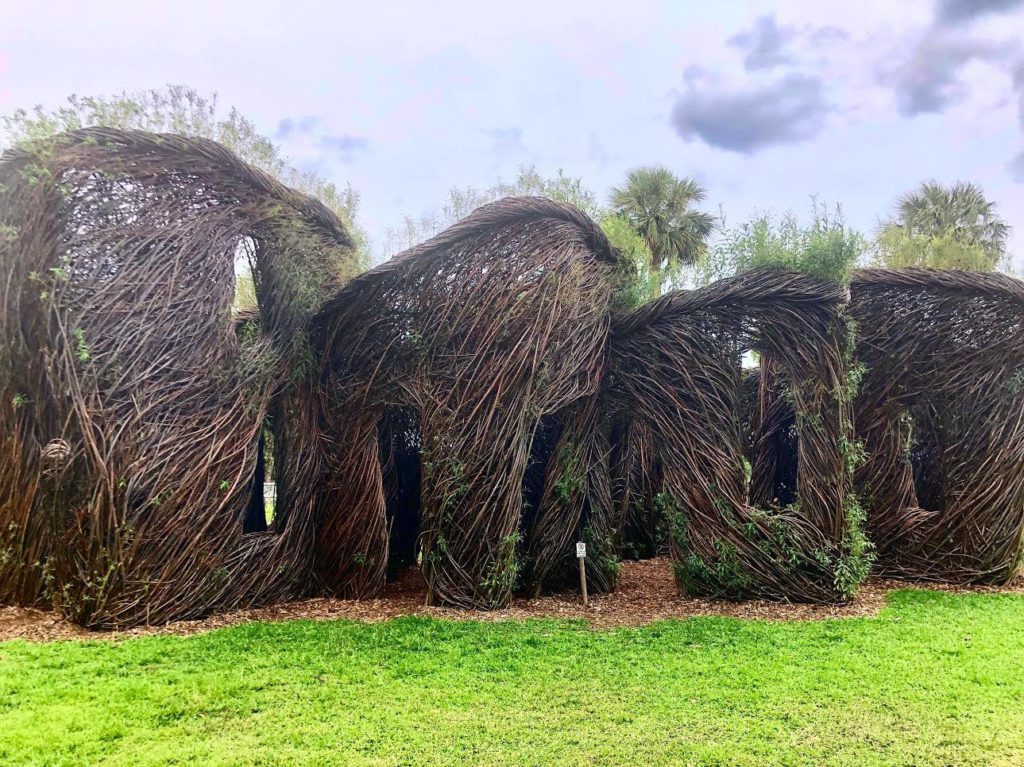 And that's exactly what your children will do in between the time they stop to smell the nearby flowers. Orlando resident and visitor Nicola, age 11, says that she was surprised to see just how interactive the garden was. "You can run through a life-like maze and there are so many different flowers that you can spend the entire day trying to smell each one of them."
The garden is located just across the street from the Palm Beach Airport and aligned with one of the runways, which also makes it a great place for jet-spotting.
531 N Military Trail, West Palm Beach, FL 33415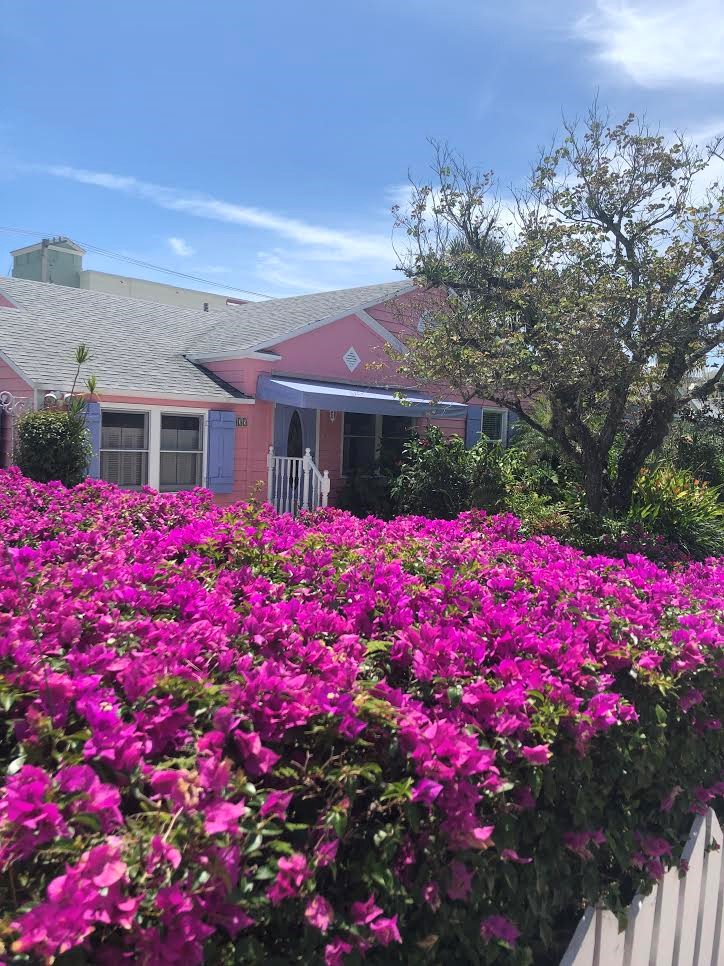 The Pineapple District, Delray Beach
Take a stroll through the Pineapple Grove Arts district in the heart of Downtown Delray Beach. The Pineapple Grove Arts District is located just off of Atlantic Avenue on NE 2nd Avenue and it's got murals and sculptures at every corner. It's also where the locals like to take a stroll and get away from the bustling nightlife scene that usually occurs when the sun goes down. Make it a game and see how many hidden pineapples you can locate with your kids.