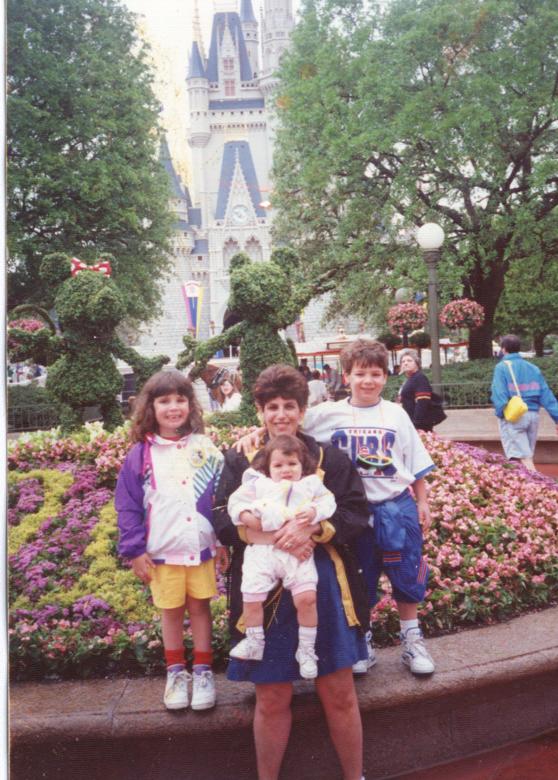 I couldn't help but smile as I looked out at the room filled with family travel writers and bloggers, some with their kids beside them, busily learning how to become better travel communicators.
I felt like a proud mom, though none of my kids were there in Dallas last week at the second FamilyTravelConference that I co-chaired. That's because when I first started writing my column TakingtheKids more than two decades ago, there weren't many family traveler writers. Few newspaper or magazine editors deigned to cover the subject. There was hardly an internet, much less a thriving online travel business. Most destinations didn't feel compelled to cater to families either. At too many places, parents like me with young kids often felt we needed to apologize for bringing our kids at all, especially if they acted like kids.
In Fact, TakingTheKids was born when the owner of a Wisconsin Bed and Breakfast ordered us to leave because my barely 3-year-old son Matt pushed his cat in a pond. Matt explained he thought the kitty wanted to go swimming. Certainly Matt shouldn't have done what he did but he was only three after all. Certainly we shouldn't have been kicked out of the place as a result. I wrote about our misadventure for The Chicago Tribune, where I was a national news reporter at the time, and that became the first TakingTheKids column. We baby boomers had grown up traveling the world and we didn't want to stop once we became parents. But it wasn't always easy—and I don't just mean the trials of traveling with children.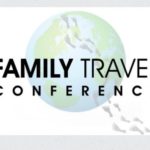 Looking out at all of those family travel writers and bloggers, along with my conference partners Kyle McCarthy (FamilyTravelForum), Kim Orlando (TravelingMom) and Joanne Vero (TravelMediaShowcase), I thought about that miserable Wisconsin weekend and how far family travel has come since then. I don't think any of the parents at our conference would be ordered to leave because a child acted inappropriately. In fact, the hotelier today would be bending over backwards to accommodate the family.
"Family matters." This old adage has never been more relevant for the travel industry than it is today," said Anne Tramer, Vice President of Omni Hotels which hosted our conference at their striking year-old convention center hotel in downtown Dallas. "The travel market can learn much from the collective voice of travel bloggers, who provide wonderful and important insight into what family travelers want and need from their vacations. We were honored to host a group of Family Travel thought leaders, who help pave the way for families to have wonderful vacations and memorable experiences."
"With $15 billion in new developments in the past ten years Dallas offers a variety of venues and attractions ideal for families with children," added Phillip Jones, president and CEO of the Dallas Convention and Visitors Bureau. "Sponsoring the Family Travel Conference was a unique opportunity to introduce influential family travel bloggers to what Dallas has to offer when otherwise they might not have visited and to hear firsthand what interests them most."
I'm so glad the travel industry has finally recognized what we parents and grandparents have long known: Family travel is big business—very big business. According to the new Portrait of American Travelers, 45 per cent of leisure travelers have taken a trip with kids in the last year—well over 100 million trips. Thirty-seven percent of grandparents who are leisure travelers are traveling with grandkids. A third of cruisers are now cruising with kids. We are a billion dollar industry!
Hosting these family travel influencers is an investment in the next generation of travelers, Tramer and the other conference sponsors noted. Equally important was the immediate buzz generated by event (the #FTCDallas hashtag was trending on Twitter!)
"It was amazing to be a part of this community of real moms and dads to hear the ins and outs of creating lasting family memories…to discuss what the travel industry can do better for families," said Krista Parry, the chief marketing officer at Park City Mountain Resort and a social media expert who brought her team of Snowmamas and a snow making machine to extoll the benefits of taking vacations with kids in snowy climes.
Even Mickey and Minnie Mouse weighed in. They were on hand along with an entire Disney team who, like other sponsors were glad for the opportunity to meet face-to-face "with these writers and bloggers who are influencing travel coverage across the country, particularly in social media," said Disney Spokesman Michele Himmelberg, who attended the conference.
Could it get any better than getting up close and personal and making travel videos with Mickey and Minnie?
The other good news that came out of Dallas: Along with the respect of the travel industry, we family travel writers have realized the strength of our collective voice. "Empowering," said Nasreen Stump, a Vermont blogger.
I loved watching all of the family travel community realize that. Everyone from Disney and Visit Orlando, Southwest Airlines to TravelGuard, the travel insurance giant, to Greyhound Buses to individual resorts, dude ranches, The Dallas Zoo where we got to feed the giraffes at a just-for-us dinner, and small communities like neighboring Grapevine, TX, which I learned is the Christmas Capitol of Texas , were vying for the conference goers attention. "We've always had influence — now we're learning how to use it, observed Jamie Pearson, who pens www.TravelSaavyMom.com and attended the conference with her daughter. "….Meeting face-to-face is the only way for the travel industry and travel writers to find a mutually beneficial way to work together."
Conference speakers like Conde Nast Traveler's Wendy Perrin and ABC News Travel Editor Genevieve Brown, in addition to showing the writers how they could up their game, also wanted to hear what really matters to today's family travelers.
"You've raised our exposure (and legitimacy)," said Amie O'Shaughnessy, the Managing Editor of the respected site www.CiaoBambino.com, after following the dialog via social media from afar. "Bravo!"
I certainly hope that's the case. This by-invitation conference — the next one will be in spring, 2013 — was also designed to give family travel communicators the practical training, latest tools, and best practices they need to navigate this key travel niche. Honestly, I wish I'd had a conference like this when I started.
"It's critical that we have the Family Travel Conference to learn how best to serve the needs of our community by adopting the best practices in this emerging field," explained Albany, NY blogger and photographer Sandra Foyt who writes http://AlbanyKid.com. "Since moms are the primary vacation planners, family travel blogs take on a crucial role."
Disney used the conference as an opportunity to share research on why and how families vacation. "Fun is not frivolous," said Disney Consumer Insight Director Amy Foster. "It is a precious resource."
And one that families value highly, Foster said, is to create family bonds and memories to last a lifetime. I have always subscribed to this mantra.
"The window closes too quickly on family vacations," she said. "Life goes too fast."