By Eileen Ogintz
DENVER, CO — The lines to go through security were longer than usual at Denver International Airport this morning (Saturday, Jan 12, 2019). The government shutdown is having big effects on the travel industry too.
"I'm sorry you are having to work without a paycheck," I said to one of the TSA officers.
"Thank you for saying that," she sighed.
"I'm lucky my dad could help me," said her co-worker. "I know some officers who are getting evicted."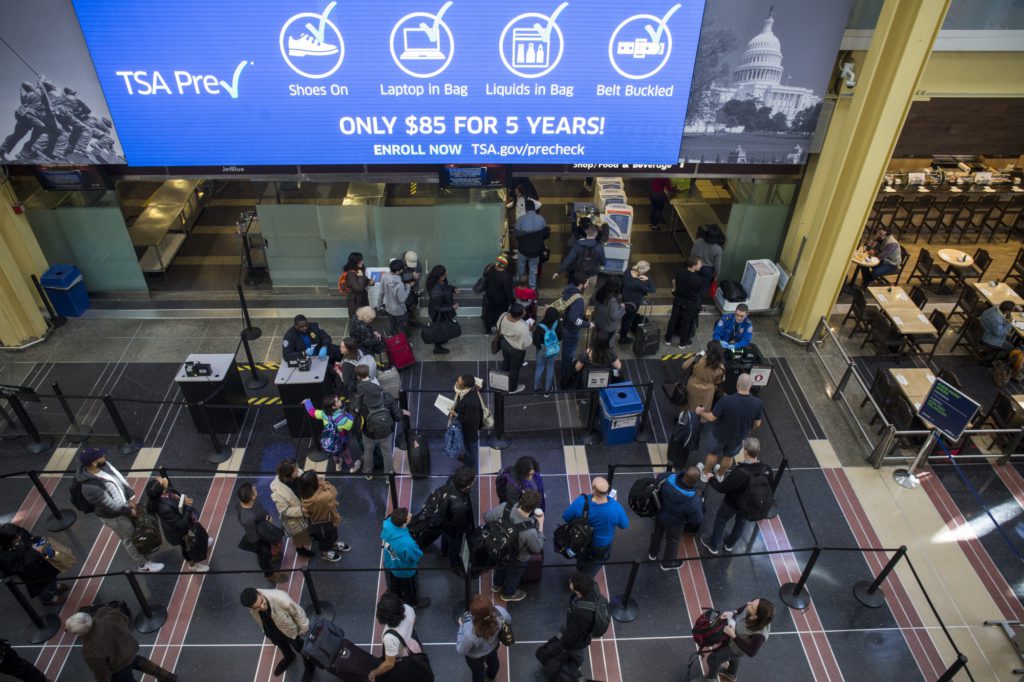 Too many people these days live paycheck to paycheck and many of the 800,000 federal workers who have been furloughed without pay are among them. President Trump insists he will keep the government closed until he gets funding for his wall.
"Nobody wants the wall anyway," says the bartender at Terminal A. "He's just keeping people from going to work."
"San Diego's whole economy is tied to Tijuana, just across the border," chimes in a San Diegan waiting for a delayed flight.
Everyday there are more stories of federal workers who can't make ends meet—deciding between filling needed prescriptions or paying the electric bill; moms who must forgo afternoon snack stops with their kids; people returning holiday gifts so they wont have to pay an upcoming credit card bill. There are farmers who are threatened with foreclosure because the appropriate agencies can't process their loans. The list goes on and on.
At least the federal workers eventually will get their pay checks. The thousands of federal contract workers won't. Neither will all of those who cater to travelers visiting our national parks and monuments. The upcoming Martin Luther King weekend typically is a busy one in Washington, DC, for example. But all 19 of the Smithsonian Museums are closed. That means all those whose food trucks typically work outside aren't getting any business. Neither are Uber and Taxi drivers, waiters and waitresses that rely on travelers and their tips; hotel maids, tour bus drivers and guides…..
The same is true at towns that rely on winter tourists to National Parks—as they are all closed. That means those who sell souvenirs, run restaurants, own rentals and work in hotels don't have the business they expected, whether near Yellowstone in Montana or Bryce and Zion in Utah.
I wonder if families are already rethinking their winter vacations. One woman from Wisconsin who I met vacationing in Colorado last week was too nervous for her annual trip to Mexico. "I was worried about all the trouble at the border," she said, though virtually all Mexican resorts are nowhere near the U.S. border.
Meanwhile, the New York Times reports that more and more TSA workers are not coming to work, forcing airports and airlines to begin planning for possible cutbacks. Miami International Airport is already closing one terminal early because of this.
"It will work out eventually," said another TSA officer in Denver, where I was boarding a flight for a short trip to Cancun, Mexico.
But how long can we afford to wait?