By Eileen Ogintz
KENAI PENNINSULA, AK — There is a reason they call it fishing — not catching — even in Alaska.
After a half day and then a full day fishing for salmon on the famous Kenai River in Alaska at the time the salmon are returning to spawn, we've caught no keepers. The two Sockeye salmon we did catch were too far gone to keep. Once the salmon spawn — where they were born — they die and just before that, they have turned cherry red and no longer edible (except to the scavengers, including bears).
"The hardest day of fishing I've had all season," said our guide Sean Smart at Kenai River Recon, after we unsuccessfully tried nearly a dozen different spots for Silver Salmon, Sockeye Salmon and Trout.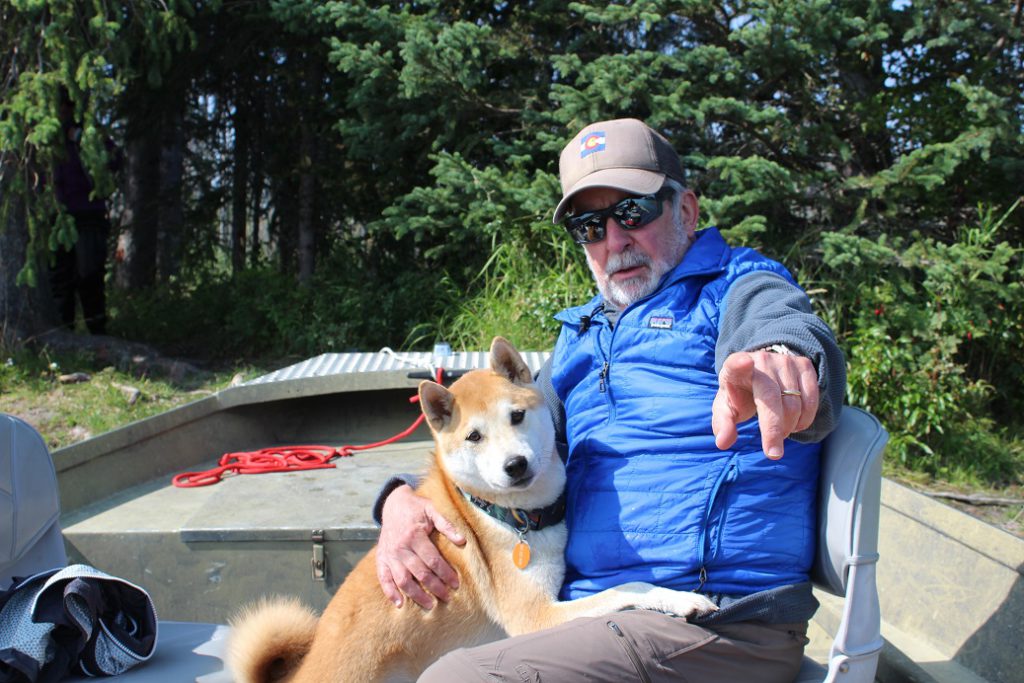 The most exciting part of the day was meeting Chili the dog who was fishing with his family — that and the Swan Lake Forest Fire, of course.
When we left the small town of Coopers Landing, where we were staying at the Kenai River Lodge, one of three run by Alaska Wildland Adventures, before dawn to meet Sean Smart, we were told to be careful because of the fire on either side of the Sterling Highway. That was an understatement. The fire was not only close to the two-lane highway but the smoke was intense.
A few hours later, the road was closed and stayed closed overnight. We had been fishing the lower Kenai River south of the road closure and were lucky enough to get a room at the Best Western King Salmon in Soldotna, about an hour south of where we were staying. Smart took us to the Kenai River Brewing Co. for beers and burgers. We were lucky we didn't end up sleeping in our car, as many did.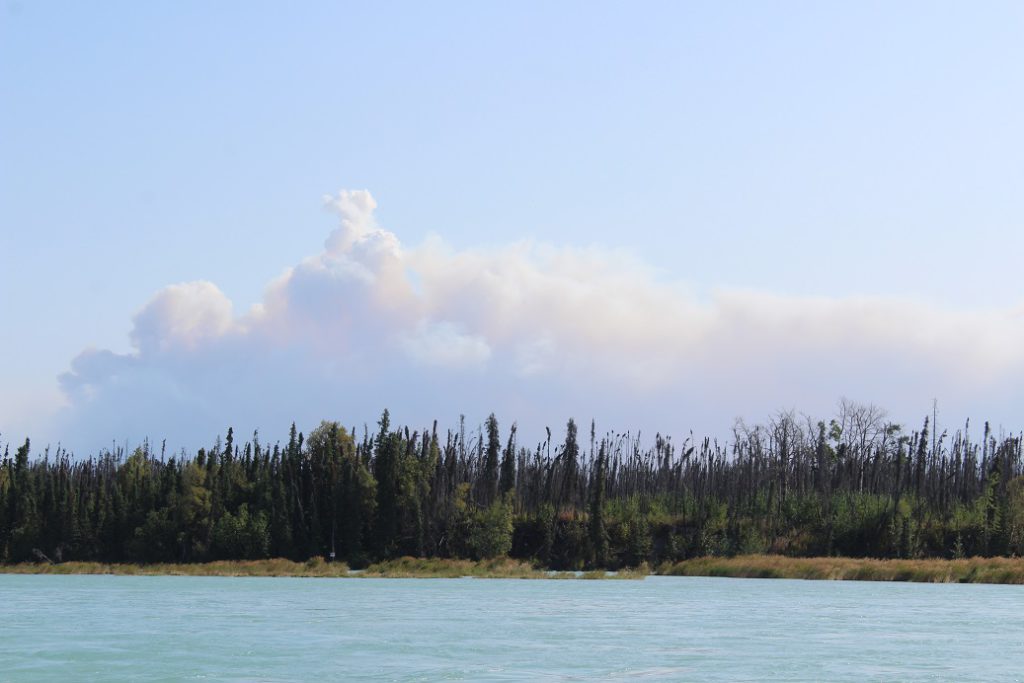 The next morning, it was unclear when the road would reopen so we opted to continue with our planned itinerary 90 minutes farther south to Homer (yes, the end of the road in Alaska), without our bags. We will retrieve them in a few days on our way to Anchorage to fly home. I was relieved to learn that our Allianz travel policy will cover the essentials we needed to purchase (unfortunately when we got home I realized I had neglected to renew it).
What a day. When we got on the river at Bing's Campground, it was barely 40 degrees and freezing. It had been so warm the previous day that we didn't have enough layers with us. Luckily Sean had rain pants and even a blanket but I was lamenting the gloves and hat that were in my duffel at the hotel — as they had been our entire trip to Alaska because it had been unseasonably warm.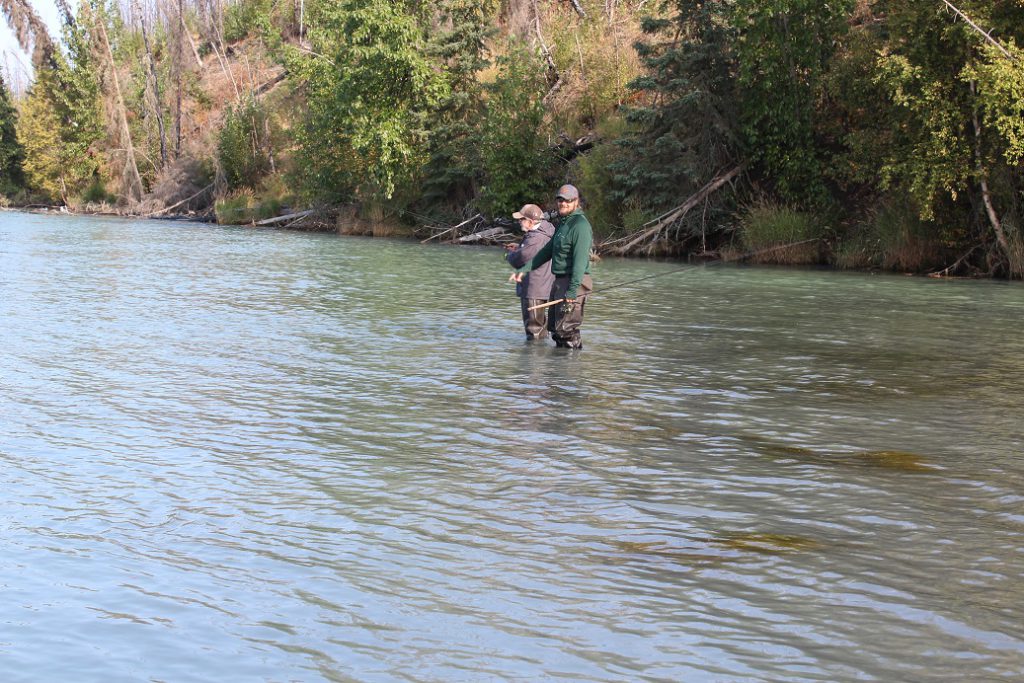 Smart, in his late 30s, a native Alaskan and Army vet who has been guiding for five years and started his own business two seasons ago, gives us lessons in casting properly. It's not easy–to either teach or learn. He says he has done 39 trips this season and hopes for another 50 or 60 before the season ends in September as guides make all of their money in the summer and supplement with whatever kind of work they can get in the winter to pay the bills. 
"You don't become a fishing guide to get rich," he says. "You do it because you love the outdoors and love to fish… and you get to share that with different people every day. But you do have to pay the bills."
It's not easy to get started. You need to go through the five-day Kenai River Guide Academy, get required CPR training and a Coast Guard License. Then the hard part — getting known and established in a field where fishermen return year after year to fish with the same guides.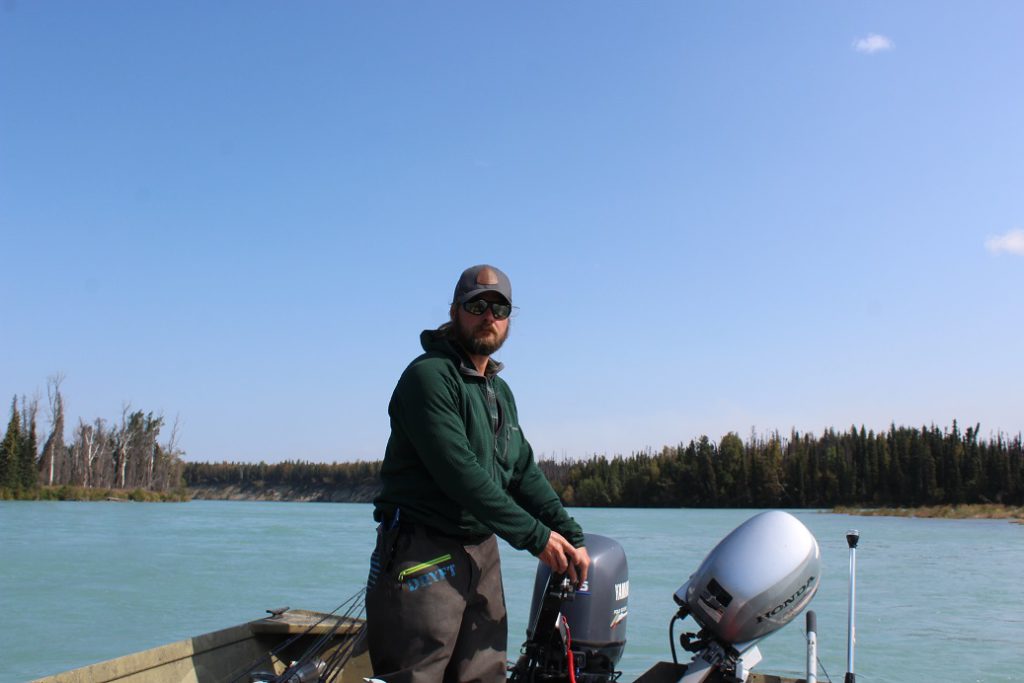 He has fished with a lot of kids and has some good tips for parents considering a fishing trip while in Alaska. First, opt for an all day trip. Yes, you have to get up at 4 a.m. but "the guide will have more time to find fish and it will be more fun," Smart suggests, adding that parents should "talk to the guide directly beforehand so that they know what you are looking for." Most important, bring snacks, hot and cold beverages and something to entertain the kids — if they won't be entertained seeing a seal pop up here, a Bald Eagle in the trees, all variety of sea birds. And of course there are the pee breaks in the woods and the chance to put on waterproof gear and cast from thigh-high water. Kids love splashing.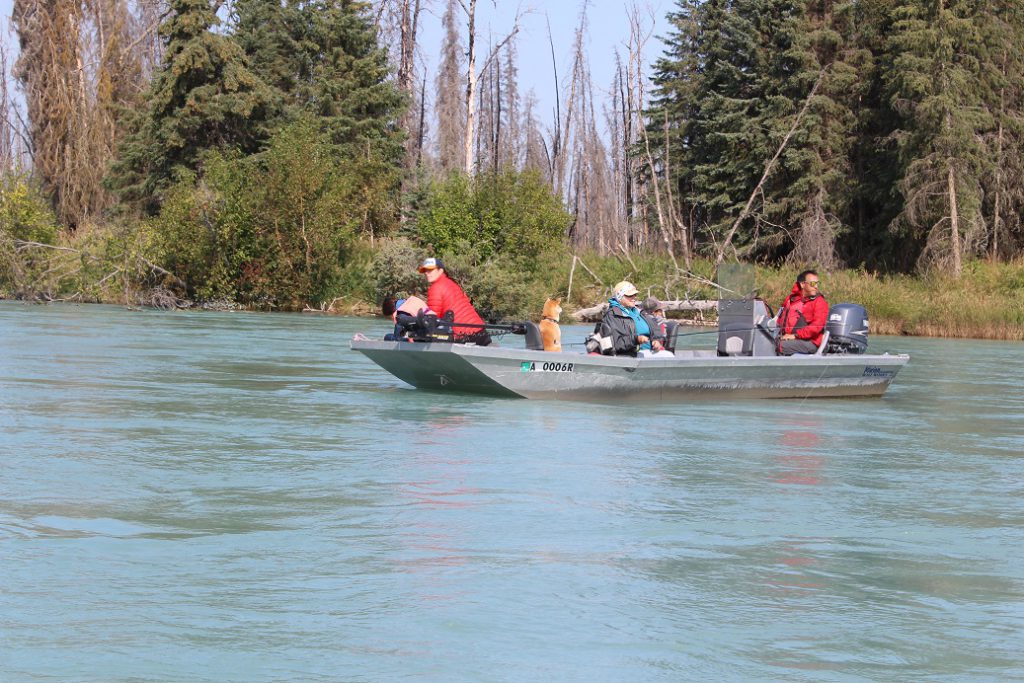 The previous day we were fishing — equally unsuccessfully with Hunter Johnson, 19, just starting his guiding career with Kenai Cache in Cooper Landing and hoping to purchase his first boat. "I can't even remember when I started fishing," he said. "I've been fishing my whole life." He had to row us on Kenai Lake about a mile and a half to reach the Upper Kenai River where no motors are permitted; the next day we zipped from spot to spot on the Lower Kenai river in Smart's motor boat.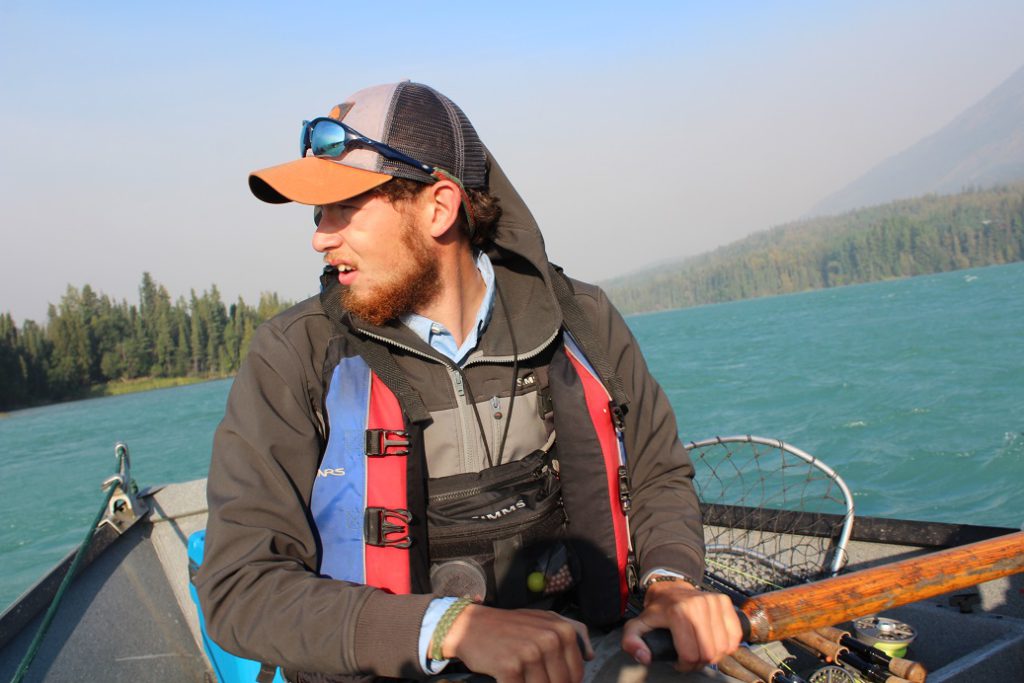 Johnson said when he has all-day trips, he likes to surprise guests by cooking a just-caught salmon on his small grill for lunch. We of course had no such luck — or lunch.
The next day, we started out freezing but in high spirits and optimistic that we'd catch some much coveted Silver Salmon. But it was windy and cold, the first really cold day of the season, Smart said, and the fish simply don't like the cold. "They get lethargic," he explained. "They don't want to move to bite anything."
We tried all of his favorite spots to no avail. "In the end, it's about a good experience," Smart said. "Catching fish is a bonus."
Absolutely right. Thanks Sean for a great day!