By Eileen Ogintz
Calving glaciers, bears, eagles, and just-caught salmon and halibut. Welcome back to cruising to Alaska!
Yes, Alaska cruising is back—big time now that the Centers for Disease Control has removed COVID-19 warnings for cruise ship travelers.
The cruise industry has developed a robust multi-layered approach to health and safety, spanning the entirety of the cruise experience. This includes proof of a negative COVID-19 test prior to boarding; regular testing of crew; an environment where every eligible person is vaccinated; ongoing sanitation of all public spaces and guest/crew rooms; enhanced air ventilation, and other measures that public health experts around the world have endorsed.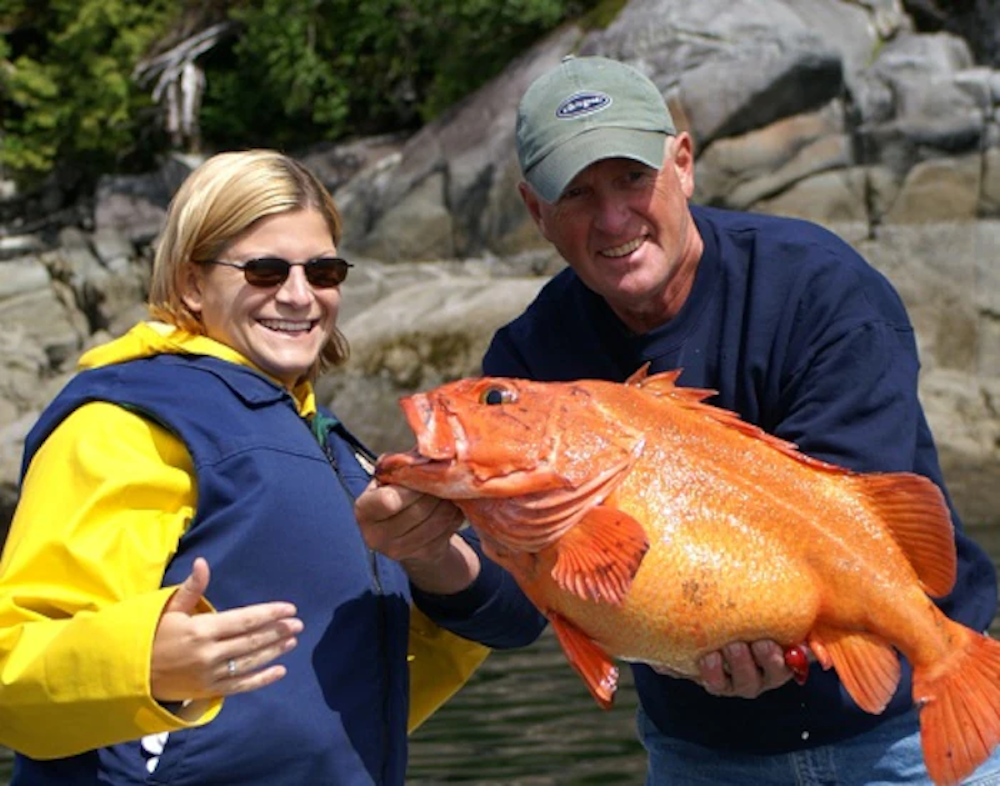 After a two-year pause, cruising has returned to British Columbia where many Alaska cruises start or end. "Cruise ships are an important part of the travel and tourism sector and we will continue working with our partners to prioritize the safety of travelers and transportation workers," said Omar Alghabra, Minister of Transport for British Columbia. Besides Vancouver, ships will sail from Seattle, Anchorage (Whittier), and San Francisco.
Other good news: The CDC has removed COVID-19 warnings for cruise ship travelers and has now relaxed a key pandemic cruise regulation. For ships to be considered highly vaccinated, 90 percent of passengers five and older and 95 percent of crew must be vaccinated.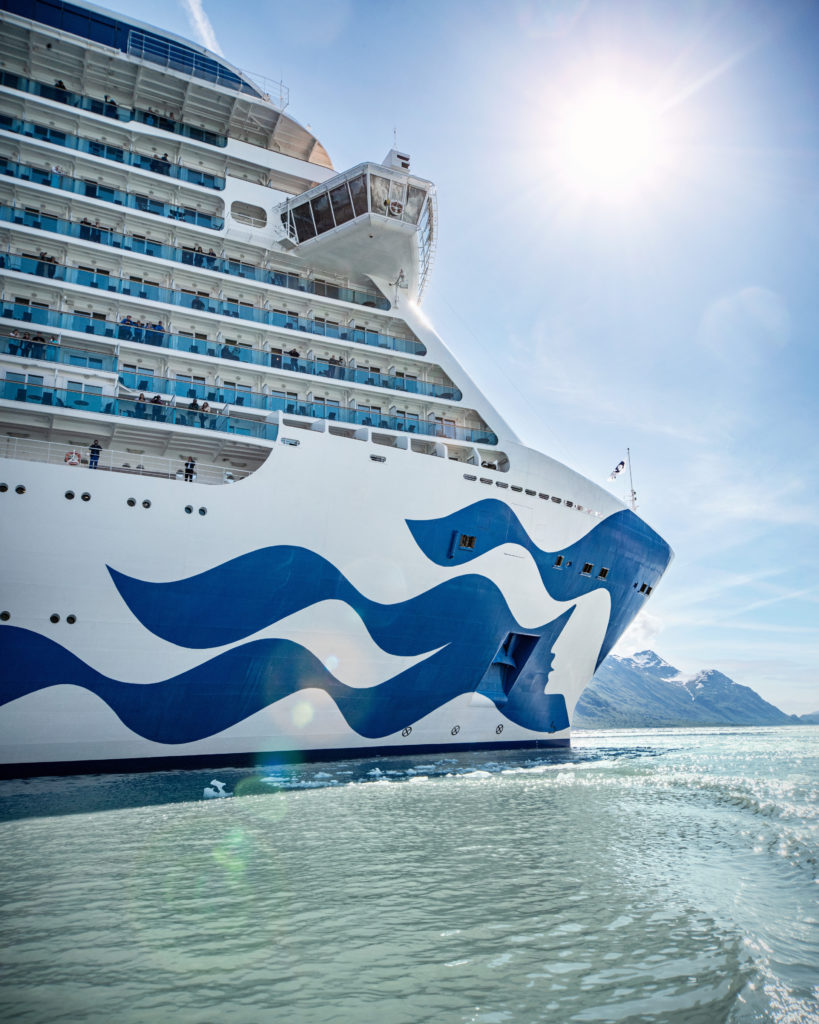 There is a lot of pent-up demand for Alaska cruises. Many families believe that with so many on board vaccinated and tested, there is no safer vacation option. Just one caveat: Organized programming may not be available on board for children too young to be vaccinated. Alternatively, those not vaccinated may be required to wear masks if they attend organized activities.
Some 41 cruise ships and 1.5 million cruisers are expected during the 2022 season that lasts into September. An Alaska cruise remains a bucket list trip for many, especially multi-generational families. They appreciate the opportunity to pack and unpack once, the option for many different adventures ashore, activities for all ages aboard, including organized kids' and teens' programs so adults can have some guilt-free time together, and dining options to suit everyone.
There are no bigger players in Alaska than Holland America, celebrating its 75th season, and Princess Cruises, with more than 50 years sailing Alaskan waters. Each will have six ships in Alaska this summer, including Princess' newest Medallion Class Ship, the 3,660-guest Discovery Princess sailing from Seattle. Holland America's MS Koningsdam, one of Holland America's newest ships and the first in the contemporary Pinnacle Class, will be sailing from Vancouver for the first time.
Both Princess and Holland America are known not only for their cruises but for their cruise tours to Denali National Park afterward.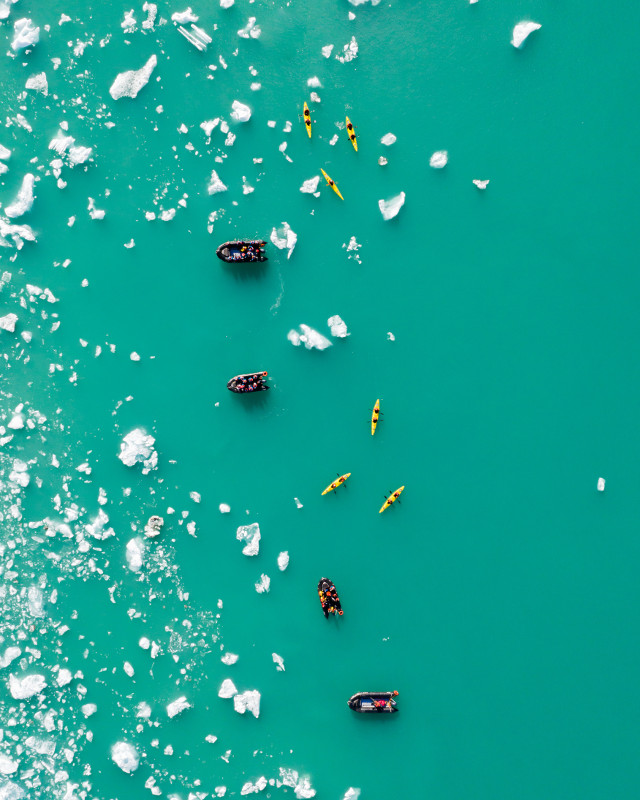 There is a cruise for every style traveler and within their budget, from small ships and yachts that focus on outdoor adventures to those offering every luxury. Some Princess suites even have bathtubs for those traveling with young children; The MS Koningsdam has dedicated family staterooms that accommodate up to five guests.
And you likely will find plenty of deals-everything from upgrades to on-board credits, free Wi-Fi , specialty dining and drink packages.
Carnival Cruise Line, which carries more children than any other, will have three ships in Alaska. Opt for a luxury experience aboard Cunard's MS Queen Elizabeth from Vancouver. Combine ultra-luxury with expedition style aboard Seabourn's all-inclusive small ships. An onboard expedition team includes a marine biologist, ornithologist, geologist, historian, photographer, and wildlife experts.
Alaska cruises offer more immersive activities than ever-for kids and adults alike. Princess touts its new "Wild for Alaska Seafood" program, part of the North to Alaska program that connects passengers with local Alaskans, cuisine and culture. Ready to meet an Iditarod winner?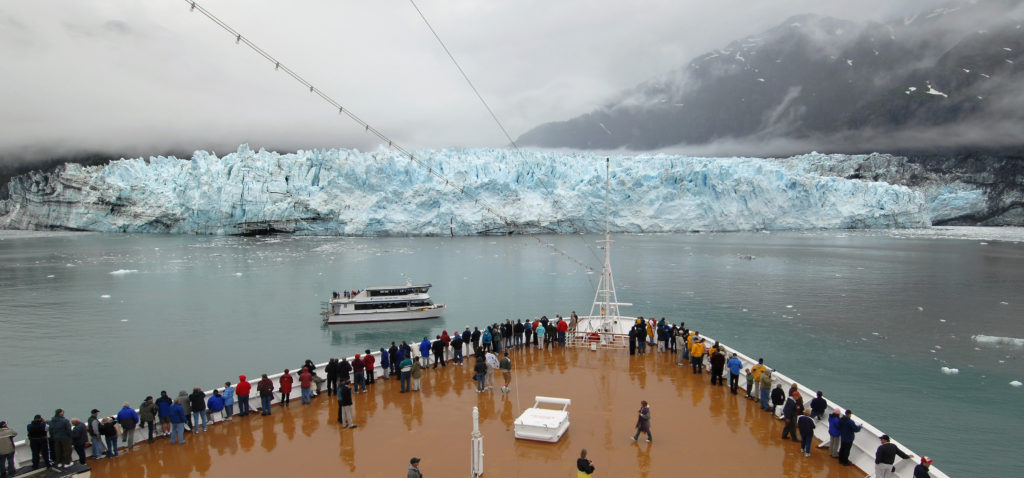 You might have the chance to meet sled dog puppies or interact with raptors from the Alaska Raptor Center.
Holland America offers exclusive FOOD & WINE shore excursions during which guests can chow down at a crab feast or sample Anchorage's craft beer. On board EXC talks focus on history and culture—perhaps stories of native Alaskans while naturalists will help you spot wildlife from the deck.
Alaska is a place where you want the kids to learn as well as have fun and youth programs deliver and can often accommodate those with special needs. Princess has special Discovery at Sea activities inspired by Animal Planet and in partnership with Glacier Bay National Park, young cruisers can become Junior Rangers. Teens might get dance lessons from the professional onboard entertainers. There e are special Discovery and Animal Planet shore excursions for families as well.
Have you always wanted to fish in Alaska? Join a fishing shore excursion on Princess or Holland America and you can have your catch served to you at dinner.
Consider what your family needs and wants most aboard. With adult kids, perhaps its having a drinks and Wi-Fi package. With grade schoolers and teens, organized youth activities can be important, especially for the days at sea. A travel advisor who is a cruise expert can help you sort out the options and find the best one for you.
Bon Voyage!
Sponsored by Carnival Corporation & PLC