A lifetime guarantee—for a hat?
That's right. Most Tilley hats are guaranteed for life.
It takes 46 hands that follow 41 steps to make these hats with the best sustainable fabrics and designed to protect you from the sun, rain, and to stay on in the wind. There's a "secret" compartment to stash a key or some cash. They even float!
The Canadian company was founded in 1980 by Alex Tilley for sailing. Tilley customers often write stories on the Tilley website, explaining strange experiences they have had with the hats—even one being eaten by an elephant, and pooped out later that week intact.
Alex Tilley famously has explained that though he had a beautiful sailboat, he couldn't find a hat "to go with it….So knowing nothing about hat making, I decided to oversee the making of a 'proper' hat as a midwinter's hobby-project, one in keeping with the beauty of my sailboat. I figured that other Toronto sailors needed one too…It took three months to arrive at the prototype stage. Because the Hat was so costly to hand-craft, I never thought it would sell in a store, and that it would always remain a hobby.But by selling them at numerous boat shows in my early days, I learned that people would pay for quality."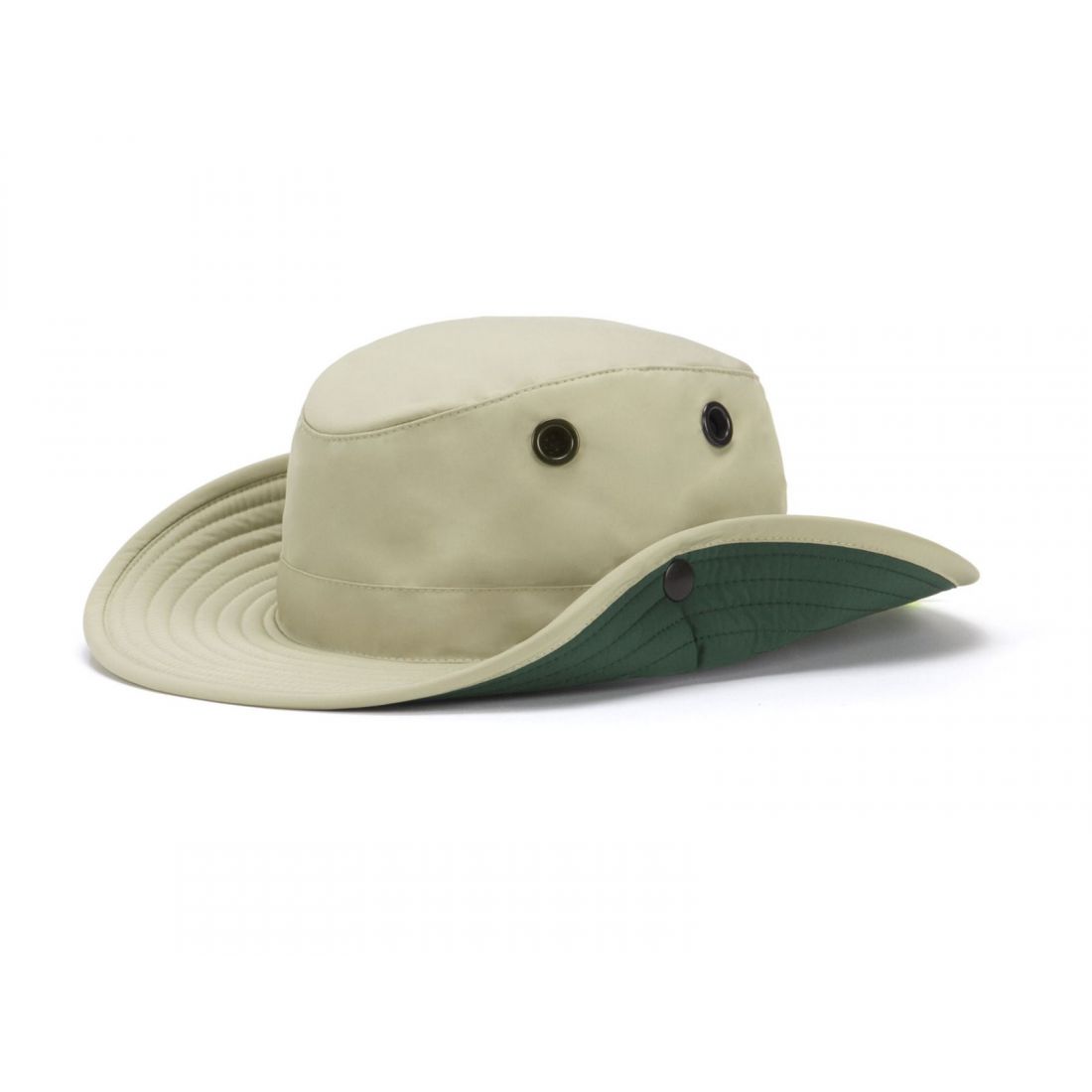 My husband has been a fan since he bought one in New Orleans to protect his face from the sun years ago. This summer, with a National Parks hiking trip and a rafting trip on the Grand Canyon, I wanted a hat that would work for all outdoor adventures.
The Tilley Paddler's Hat ($110) was recommended because it offers maximum sun protection and is floatable. I like that the glare is reduced by the hunter green underbrim and the moisture-wicking sweatband. The fabric is water repellent, snaps up and the reflective yarn in the wind cords will increase visibility early in the morning and at dusk.
It looks good too!