As Well As to World-Famous Beaches with Atlas Ocean Voyages
By Eileen Ogintz
Let's time travel — back to Ancient Egypt and Greece.
The Best Part: Bragging Rights to cruising a new way on Atlas Ocean Voyages' newly constructed expedition ship World Navigator, the industry's first and only cruise ship to bring travelers to Egypt since the Pandemic.
New summer itineraries will alternate with departures from Athens (Piraeus), Greece, and Cairo (Alexandria), Egypt, starting August 4.
"While we would have liked to carry out our original Holy Land itineraries this summer, the region's geopolitics do not make it prudent," said Alberto Aliberti, President of Atlas Ocean Voyages. "We created World Navigator's Egypt and Greek Isles voyages to offer travelers a new, unique and superior choice of exclusive and once-in-a-lifetime experiences, in true luxe-adventure style."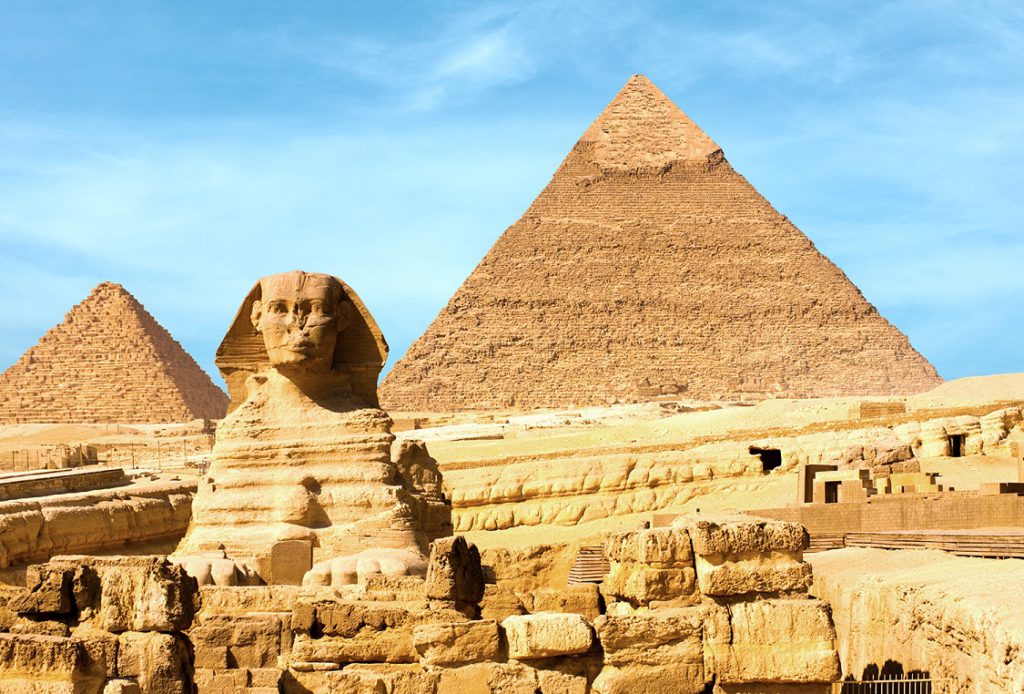 Near Cairo, experience the legendary sound and light show in front of the Pyramids of Giza. The illuminated Sphinx narrates the ancient history of the region. Don't miss the chance to take a camel ride (you'll feel as if you've walked into "The Mummy" movie).
Visit the amazing Egyptian Museum after the pyramids — it's home to more than 100,000 artifacts, some from King Tut's tomb, including his gold funeral mask. You may also be among the first to see the Grand Egyptian Museum in Cairo, due to open this summer.
Take a break from ancient sites and barter for goods at Cairo's Khan El-Khalili bazaar.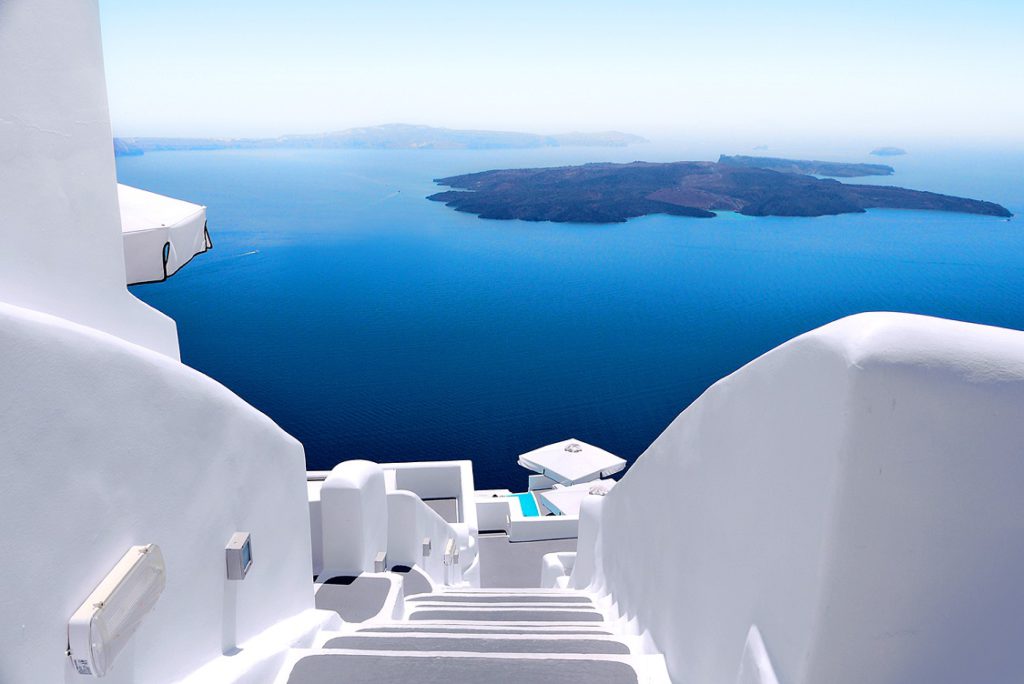 The Mediterranean port of Alexandria has always been a center of cultural significance. Jump between different periods of Egyptian history at the Alexandra National Museum in a former mansion, including historic artifacts retrieved from the sunken city of Cleopatra and ship wrecks dating back to the Roman era and mummies in the replica of a funerary chamber. Discover the Catacombs of Kom El Shuqafa, the largest Roman cemetery – completely underground.
Intrigued? Book the World Navigator now through July 7 and you will get an especially good deal — $2000-$7000 savings per room. New bookings on the Aug. 4, 13, 20, and 28, and Sept. 6, 2021, voyages will receive $2,000 to $7,000 savings per stateroom .
On the August 4, maiden voyage, guests will also be hosted at an included celebration dinner and party on the Giza Plateau overlooking the iconic Pyramids, which will be illuminated into the evening exclusively for World Navigator guests. On other departures, optional pre- or post-cruise overnight tours allow you stay overnight at a deluxe Cairo hotel to enjoy a dinner celebration, as well as traditional Egyptian Folkloric entertainment.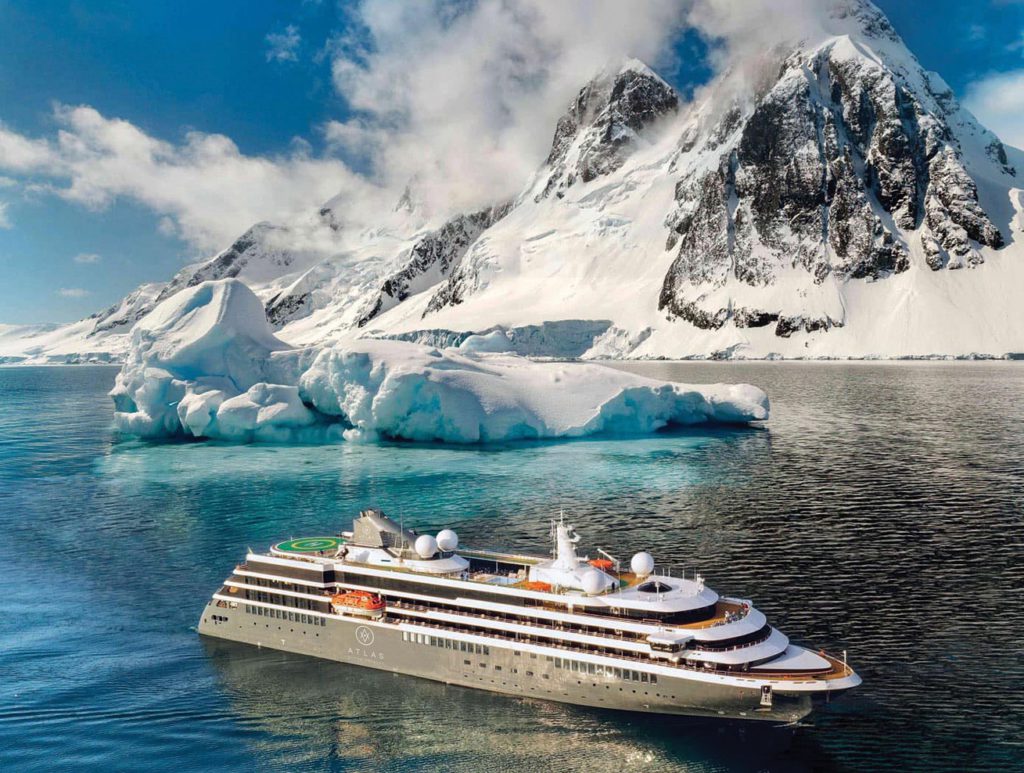 Teens will appreciate that every itinerary includes sun-drenched Santorini, Greece with its famous beaches and blue-domed churches and up to two nights in either Cairo or Mykonos. Guests will enjoy plenty of night life as well as all of the sites. Some excursions are accessible for those with physical challenges. See Atlas' Aegean itineraries for more information.
Explore world-class museums or relax on spectacular beaches. Stroll the whitewashed lanes of Little Venice on Mykonos and experience the Instagrammable sunset at Oia, on Santorini. More than half of the 14 ports visited are UNESCO World Heritage Sites
Rest assured that World Navigator features the most modern hygiene and cleanliness measures. Health protocols include pre-boarding and pre-embarkation PCR testing for all passengers and limited capacity shore excursions to ensure social distancing.
No need to worry about your carbon footprint on this trip. As a new build ship, World Navigator is very fuel efficient and environmentally friendly.
World Navigator especially appeals to multigenerational groups because of its intimacy (under 200 passengers) and personalized service. You get a lot of bang for your buck as all-inclusive cruise rates (starting at $4419) include airfare, a shore excursion in each port, prepaid gratuities, gourmet dining, premium beverages, WIFI and even travel insurance.
Triple occupancy staterooms (just $679 plus airfare for the third birth) are ideal for cousins to share or mom and daughter trips. Next year, Atlas Ocean Voyages will introduce the industry's first dedicated Solo Suites (available for booking aboard World Navigator voyages departing March 22, 2022 and onward) offering individual travelers the suite-level experience without a single supplement (think grandparents!).
Another plus: World Navigator's summer 2021 deployment is scheduled to avoid over tourism as port calls will not coincide with other cruise lines. The ship will call on less-visited ports where only small ships can dock, such as Chania, Crete (one of our favorite destinations in Greece).
Shore excursions are designed to appeal whether you are seeking to share once-in-a-lifetime adventure, explore ancient sites and world class museums, or relax on spectacular beaches. Some excursions are accessible for those with physical challenges.
I love that Atlas employs knowledgeable local guides prepared to answer every question—whether about an ancient site or the best local taverna. As a new build ship, she's very fuel efficient and environmentally friendly. Shore excursions help support the expert local guides. Gourmet cuisine features local and regional specialties sourced in port at every meal, enabling older kids and teens to become acquainted with Mediterranean fare without you paying in a restaurant for a dish they may not like.
Bon Appetit –and Bon Voyage!
Sponsored by Atlas Ocean Voyages