By Eileen Ogintz
ABOARD THE REGENT SEVEN SEAS MARINER in Alaska — Wow! The weather is beautiful and the Captain and Crew of the Regent Seven Seas Mariner is able to maneuver the ship for up-close views of the Hubbard Glacier.
"We heard it, like thunder," one nine year-old said.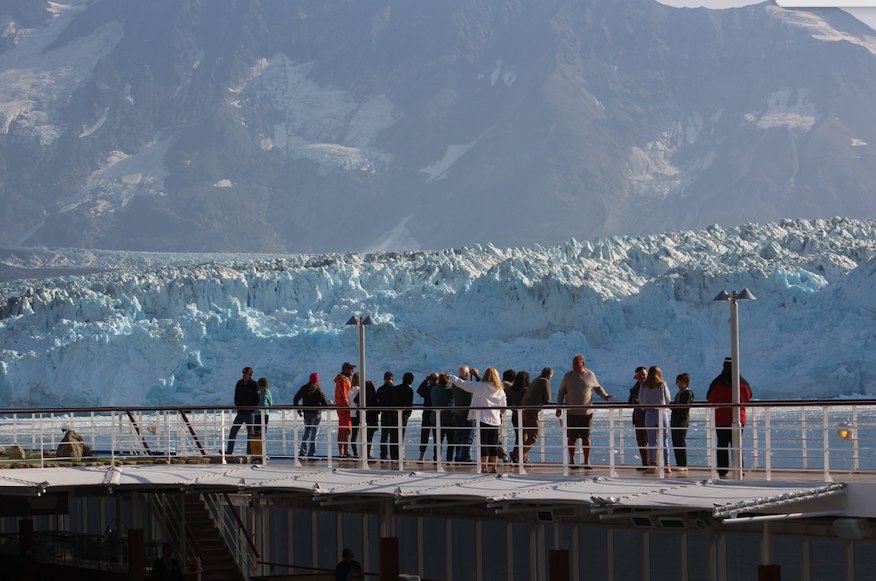 "I thought Alaska was all glaciers and snow," said Sullivan, 10, from LA. "I was wrong. It's been really warm."
This is the last afternoon of the week-long cruise from Vancouver up the Inside Passage with stops in Ketchikan, Juneau, Skagway, Sitka and ending in Seward on the Kenai Penninsula.
On this "day at sea," the kids put off playing a game in Club Mariner to impart some wisdom for kids whose parents and grandparents may be planning a cruise. Most of this crowd, among 70+ kids and teens on board, had never cruised before; most were traveling with grandparents as well as parents and other extended family. 
Try new foods, they suggested—even if you don't like something, like a mussel or crab leg, on a cruise ship you can always get something you like to eat.
But sometimes, you discover something you love—like Dungeness Crab, suggested Sullivan. One excursion was to see how crabs were trapped, followed by an all-you-could-eat crab feast. "I ate more than anyone in my family," he said. "I loved them, especially cracking them with my hands." (We did as well!)
"I had the best burger of my life on board," suggested Chander, 7, from suburban New York.
"And pancakes for breakfast every day," added Audrey, 6.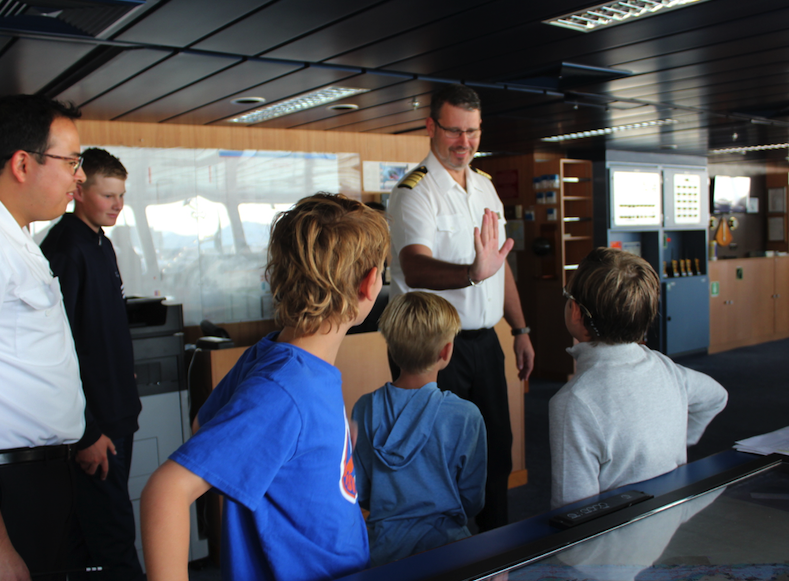 "Burgers from room service," said William, 7, from Texas.
Just don't run in the halls, said Stedman, 9, from Texas. He and a couple of his buddies were caught and their parents got calls from the Captain.
Don't just stay inside either, "You don't get to go on a cruise all the time so you need to get outside and look at things like a glacier… said Sullivan.
Besides, there was the pool, hot tubs and a deck with games from mini golf to bocce and more.
The kids also had some practical advice. Bring ginger candy. "They are yummy and will help you not to get sea sick," said Alex, 9, from Texas.
"Bring a stuffed animal" said Audrey. "I forgot and couldn't sleep. I wanted to get another one but my mom said no."
Come with cousins, said Stedman. "I'm an only child and it would have been fun to have someone on the excursions when the friends you made are other places."
A cruise like this, the kids offered, is a chance for experiences they won't soon forget.
Cailee, a teen from Texas, especially loved seeing her grandma,73, go zip lining. "That was really fun."
"Seeing the whales breach right from the ship," said Evelyn, 9, from New York.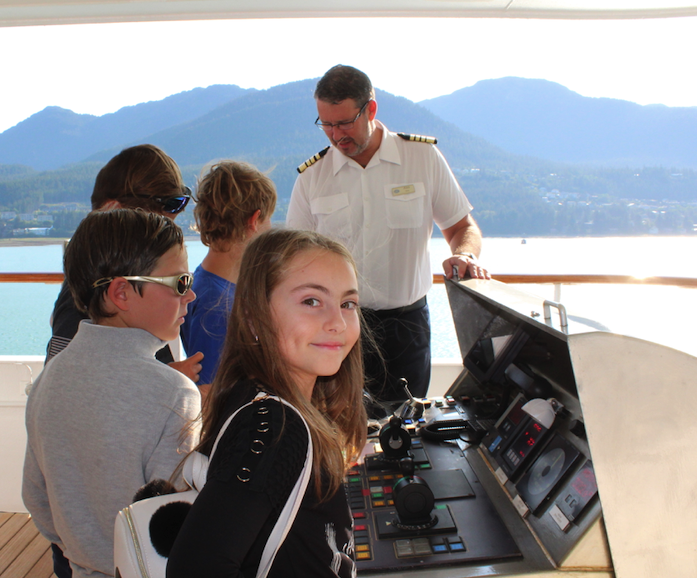 "Going to the bridge and meeting the captain," said Stedman. "I really like boats so I liked seeing all the controls."
"Taking pictures with my mom's new camera on the train ride up the mountain," said Audrey. "I got really good pictures!"
"Walking on a glacier. There are a lot of big holes and I almost fell in," said Garrett, 9, adding that was his first helicopter ride too.
"Going dog sledding on a glacier," said Evelyn.
Most important, she added, switch off your mind for a little bit! "Relax and enjoy yourself!"