By Eileen Ogintz
Tribune Content Agency
Imagine a place where kids are encouraged to play with toys that are for sale, try magic tricks and dress-up clothes, race down a four-story tube slide, navigate a multilevel play space and even get a haircut sitting in a kid-sized car, and you're only charged for what you buy.
Welcome to the Kids Market on Vancouver's Granville Island, which draws 10 million visitors annually to its famous public market, restaurants, theaters, galleries, studios and pop-up stores. Founded in 1984, the owners converted a century-old paint factory into this unique kids' marketplace.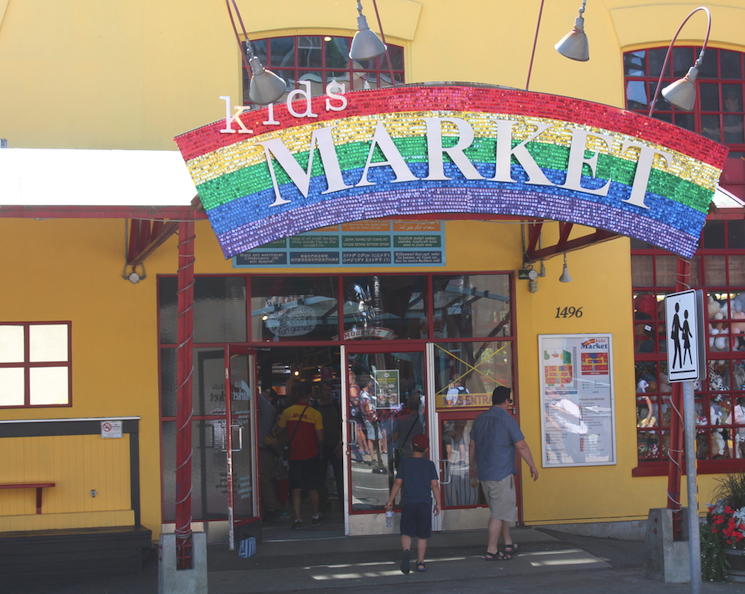 "It's a kid's dream," said Jenniver Telford, visiting from Nashville, Tennessee, with her husband and 4-year-old son.
It's a parent's dream too, as long as they can get away without spending too much or sparking a meltdown when they say no. 'There is a lot to do that is free, but you end up paying," laughed Vancouver dad Monta Maeda, whose daughter was clutching a new LEGO set. The plus side, he said, "The kids won't get bored here."
You could say that about all of Vancouver, which is the spectacularly beautiful coastal British Columbia city surrounded by mountains. Right now, Vancouver is a veritable bargain because the U.S. dollar is so strong against the Canadian dollar. (One U.S. dollar is worth $1.31 Canadian.)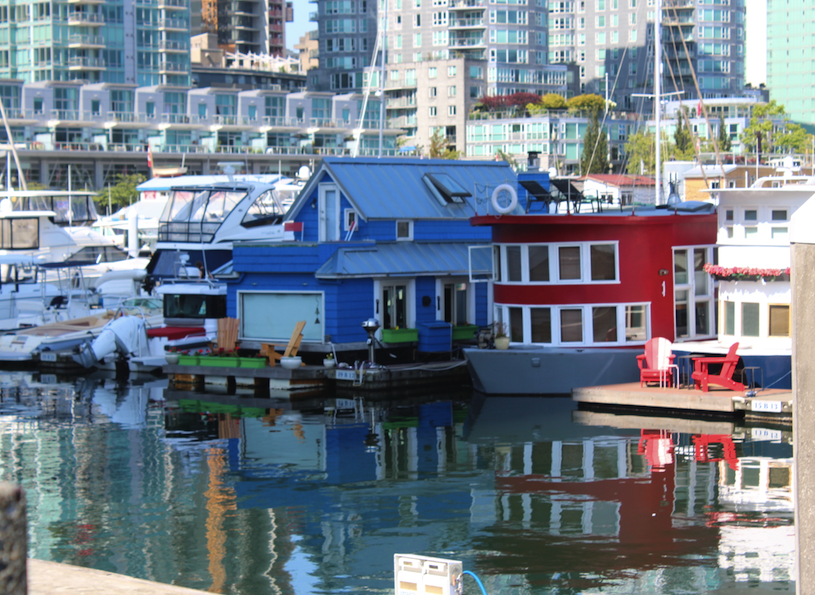 It's also a great place to teach the kids lessons in diversity and sustainability. There are 11 First Nations within the Metro Vancouver area, while nearly half of Vancouver's population is of Asian descent. (One of the city's most visited attractions is Stanley Park's nine traditional totem poles at Brockton Point, created by Aboriginal artists: The University of British Columbia's Museum of Anthropology puts special emphasis on the First Nations peoples.
Take a "Wok Around Chinatown" food tour with Robert Sung, a third-generation Chinese-Canadian, which offers a tea-making lesson and a visit to a Chinese herbal medicine store. Ever seen a dried gecko?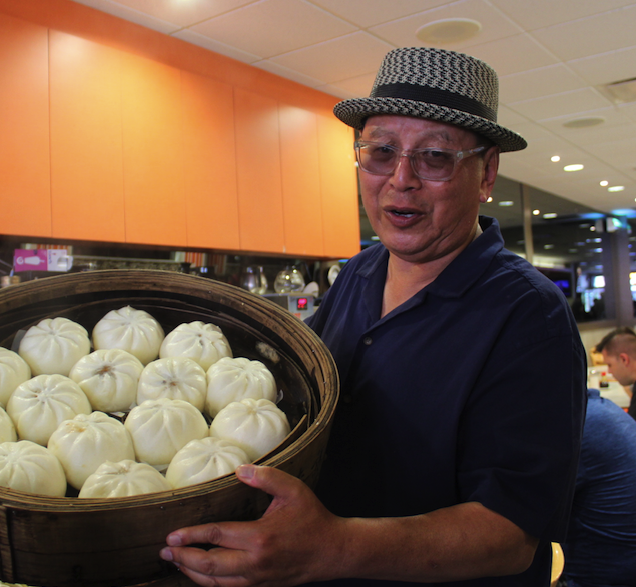 It's kid- and teen-friendly wherever you go — for dim sum in Chinatown, one of the largest in North America, or to play in the huge 1,000-acre Stanley Park, home to the Vancouver Aquarium. Take a bike ride along the pedestrian 5.5-mile seawall or a walk across the historic 450-foot long Capilano Suspension Bridge, which is 230 feet above the Capilano River. (Adventurous families can opt for a treetops adventure with seven suspension bridges.)
Indulge the foodies in the family in Gastown where you'll find the city's up-and-coming chefs and you can orchestra a progressive dinner, having a different course at several places. (West Coast Food is a great site to get acquainted with the area's food scene and check out www.kidsvancouver.com for upcoming family events.)
Did you know Vancouver is aiming to become the world's greenest city by next year?
Already Vancouver is the number one biking city in North America and Canada's safest cycling city with extensive biking networks throughout the city. Food Trucks — there are more than 100 — source locally grown foods and use eco-friendly plates and cutlery.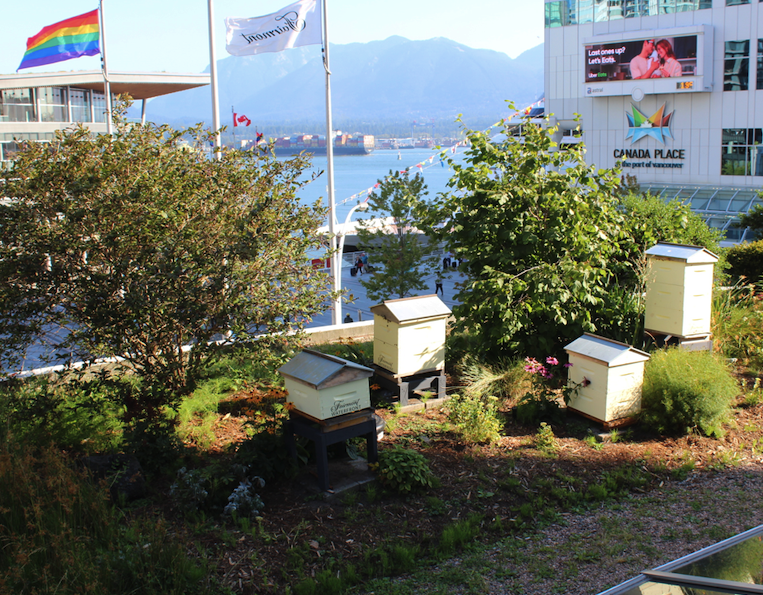 The Fairmont Waterfront boasts one of the first green roofs in Vancouver, dating back to 1995, with big garden producing vegetables, herbs and edible flowers that are used by the hotel chefs. They also have a second garden featuring indigenous plants used medicinally and some 250,000 bees producing 125 pounds of honey every year. In addition, because of the loss of bee habitat, 27 tiny mason bee houses have been placed around Vancouver to help pollinate blueberry bushes and cranberry bogs, as well as a "pollinator hotel" to create more habitats for indigenous wild bees. (The Fairmont Terrace rooms, with private terraces opening to the garden and direct access to the pool, are the hotel's least expensive. And there are daily garden and hive tours. Kids also get a "Save the Bees!" coloring book when they check in.) Try a honey infused cocktail! Did you know bees are responsible for the pollination of a third of our food?
This effort is a lot more than about sustainability, explains hotel spokesman Kristyna Vogel. It's about building community. The beekeepers also plant and work in the gardens and are from a local nonprofit, "Hives for Humanity," which works with former street people to teach them new skills.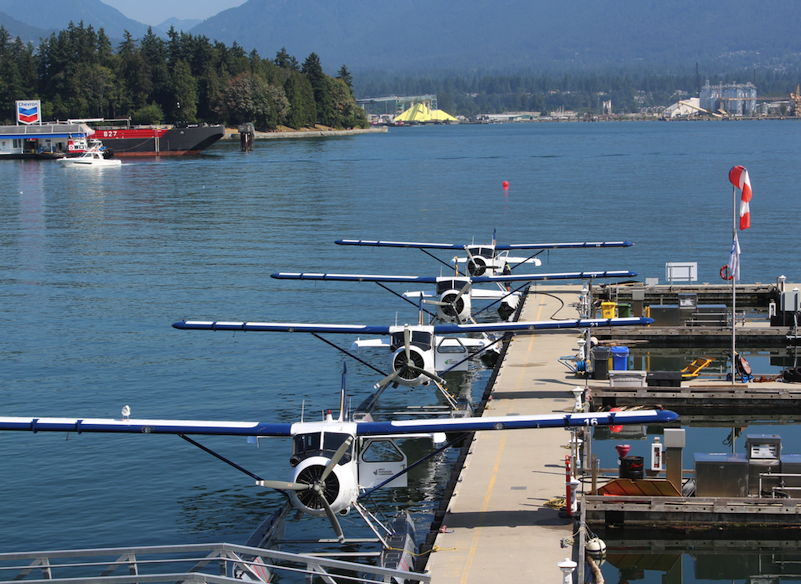 The huge Vancouver Aquarium, meanwhile, with 50,000 animals and "Where Weird is Normal," not only is a must-see for visiting families and a terrific introduction to the local ecosystem (check out the divers swimming with the herring, salmon, halibut, crab and more don't miss the giant Pacific Octopus) but also a place to show kids what they can do to help sustain the planet. A huge net bag hanging from the ceiling shows the average amount of everyday debris found on a shoreline. Scary!
We meet rescued sea creatures like Senor Cinco, a blind California sea lion, and Jessica, a harbor seal shot in the face by more than 20 pellets and also explore how climate change is having a huge impact on the Canadian Arctic.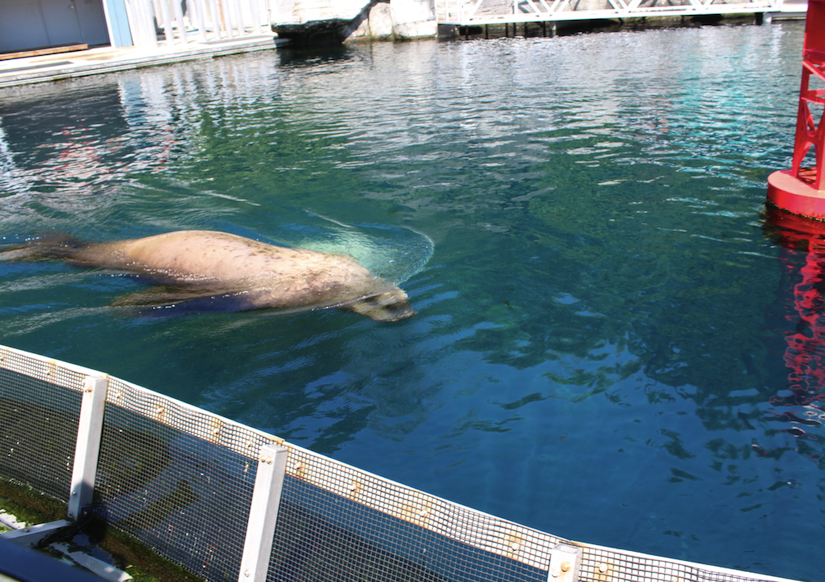 We learn that endangered sea turtles have trouble mistaking plastic in the ocean from jellyfish and therefore ingest plastic instead. Frogs in some places are being eaten to near extinction. Overfishing is harming the oceans, all the creatures that live in them and those who depend on the ocean for food.
The aquarium's Ocean Wise Seafood is a conservation program designed to make it easy for consumers to choose sustainable seafood for the long-term health of our oceans. (Like sushi? The RawBar in the Fairmont Pacific Rim was named Vancouver's first 100 percent Ocean Wise sushi restaurant.)
As for me, I enjoyed the "Give Bees a Chance" menu at the Fairmont Waterfront's Arc. I'd love some more burnt honey ice cream!
© 2019 EILEEN OGINTZ
DISTRIBUTED BY TRIBUNE CONTENT AGENCY, LLC.