By Eileen Ogintz
Tribune Content Agency
Slow down!
How often have you said that to your kids and grandkids as they race down a hiking or biking trail or barrel through a museum?
Here's one activity that might get them to stop in their tracks: Birding.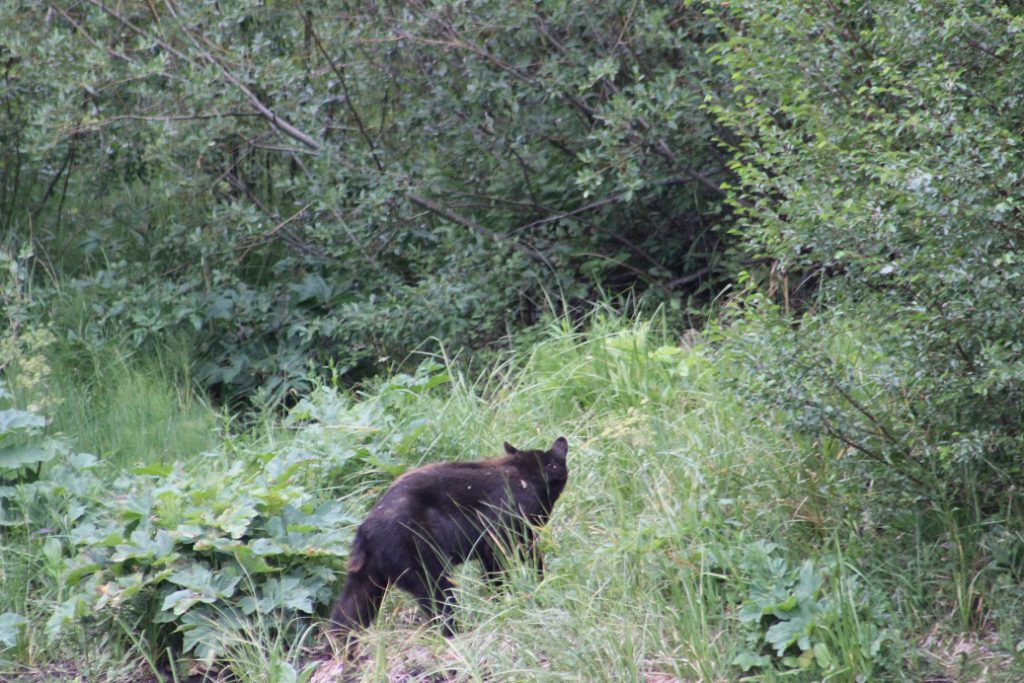 No, they won't get bored — and neither will you! "Kids are naturally drawn to nature. You just have to give them a chance to tap into it," says Rebecca Weiss, author of "The Birds of Aspen and the Roaring Fork Valley" and mom to two nature-loving kids. She takes families on birding tours at the Aspen Center for Environmental Studies, a 25-acre in-town nature preserve that is a haven for birdlife, as many as 100 species. This summer there has been an uptick in interest in both birding and private tours, Weiss told us recently as we followed her, binoculars in hand. We paused to listen to the birds — and watch a black bear on the other side of the pond.
"It's different every day," Weiss says. Make a game of counting the sizes, shapes and colors of the birds. Download a birding app like iBird Pro ($14.99), which enables kids not only to learn and identify birds but hear their calls. The Audubon Bird Guide app is free and also a good bet. Weiss suggests showing the kids pictures of what they might see in advance, as well as listening to those birds' calls.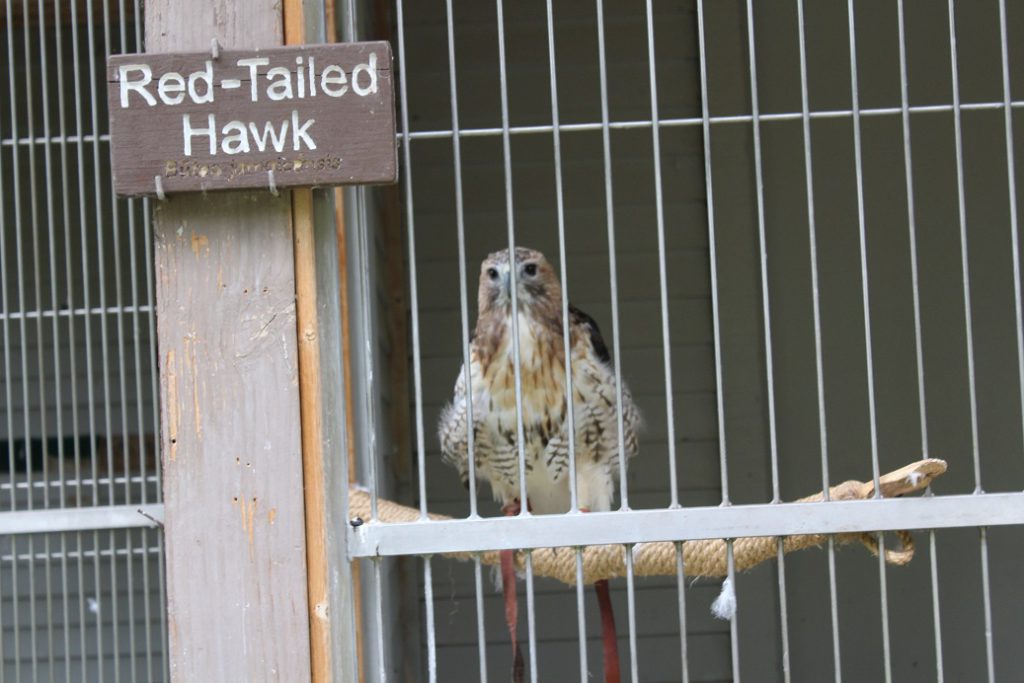 Everyone who visits Aspen — summer, fall or winter — should make time for an ACES activity, whether guided hike (there are free guided walks), winter snowshoe tours, storytelling, free junior naturalist activity books and the chance to visit the resident rescued Golden Eagle, Red Tailed Hawk and Great Horned Owl that can no longer live in the wild. "If there is a silver lining of COVID," Weiss suggested, "It's that people are getting hooked on nature and discovering they love it."
And Aspen certainly is a great place to do that — biking, hiking, fly-fishing and more.
With many schools opening remotely this fall, families have the opportunity to visit when the famous Aspens turn color and lodging rates are some of the lowest of the year. We stayed at The Gant ASPEN, a 1- to 4-bedroom condo complex in downtown Aspen (read their COVID-19 initiatives) with the amenities of a resort — pool, hot tubs, artisanal pizza (new this season) overseen by Whitney Hart, owner of the successful Boss Lady pizza in Boulder, a concierge, but the convenience of well-appointed condos with discounts, including a $25 gift card based on length of stay. (Rates for one bedrooms start at $255 in August; $189 in fall; If you prefer a hotel, both the kid and pooch-friendly Limelight Aspen and the historic Hotel Jerome have attractive fall deals.)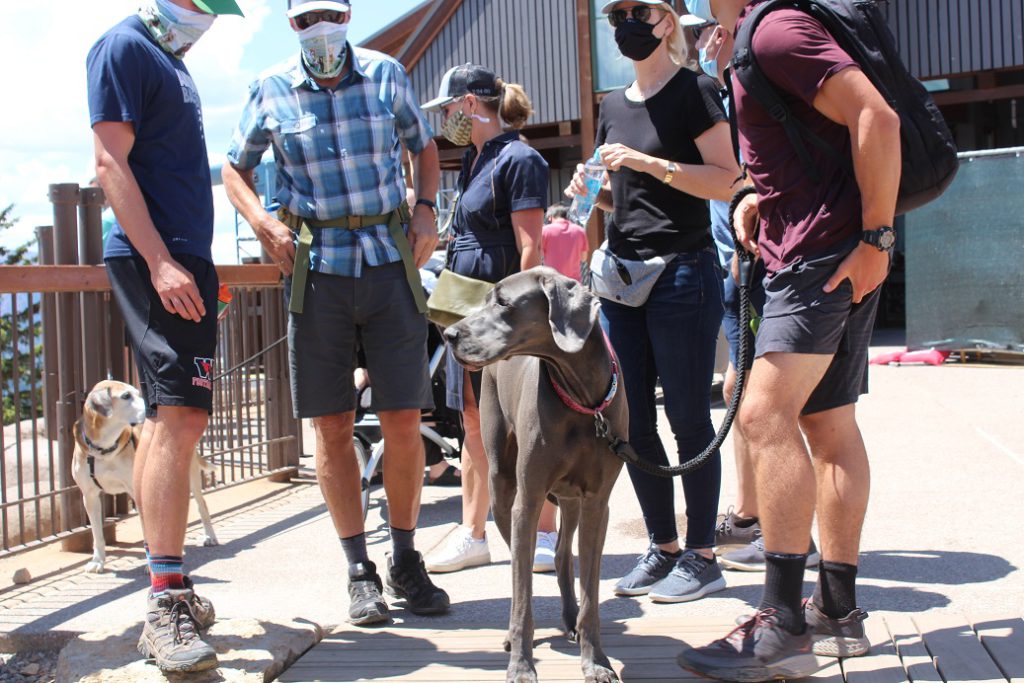 "I like that the Gant is quiet, condos and tucked away but with such easy access to town," said Nicole Conroy, from Denver, a repeat visitor, adding that she and her husband can let their two kids, aged 7 and 5, roam the property safely. "They have a real sense of freedom here," she said.
Nor will they get bored. The top of Snowmass, one of Aspen's four mountains, is kid heaven with a mountain Bike Park, hiking and the Lost Forest complete with an Alpine Coaster, ropes course and zipline that will remain open weekends through September.
"This is the best place to bring kids in the country," declared Kapul Mathur, enjoying a burger at the top of Aspen Mountain with his wife and two kids. Aspen boasts four mountains — Aspen, Snowmass, Aspen Highlands and Buttermilk.) The Mathurs, from Houston, were taking advantage of all Aspen has to offer — horseback riding and hiking, mountain views, and an introduction to fly-fishing.
Another plus: Aspen takes health and safety very seriously. The Aspen City Council has now created a mandatory indoor and outdoor mask zone that includes downtown streets and parks, as well as Aspen Highlands Village, and the base of Aspen Mountain (except when you are in a car or seated for dining. Read the town's COVID visitor resource guide).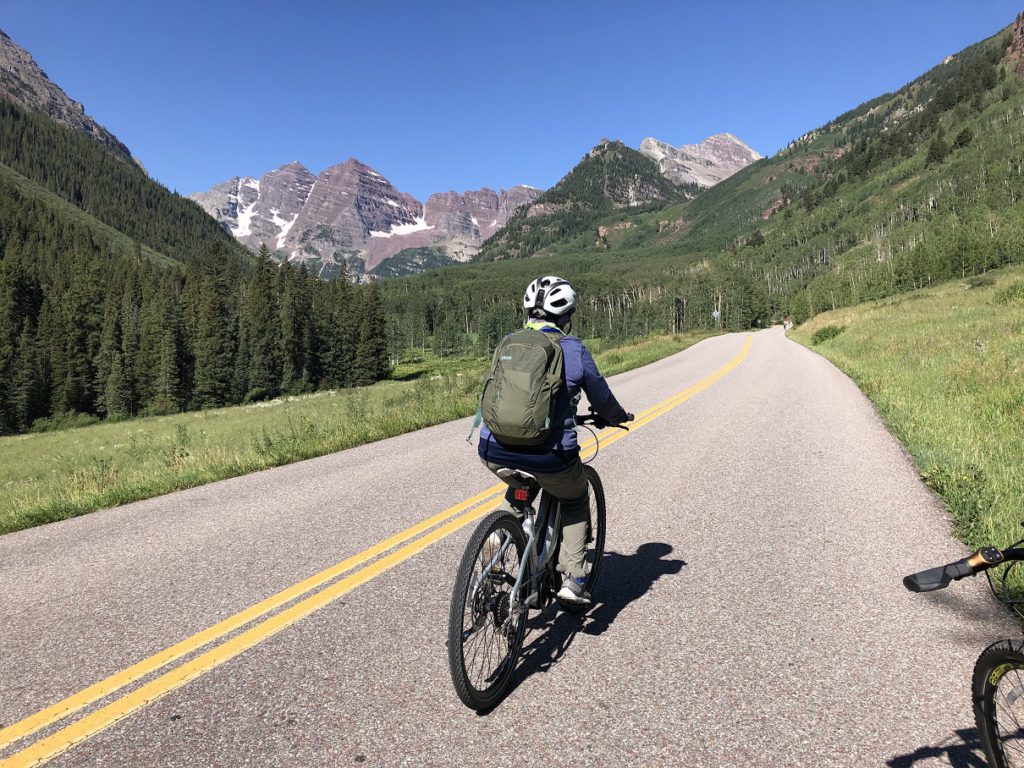 Besides, "To escape, all you have to do is go up a mountain," jokes Christopher Reyerson, 24, who was raised here and is spending the summer given tours for the Aspen Historical Society.
Are your kids clamoring to learn to mountain bike? Earlier this year, Colorado's Roaring Fork Valley, which includes Aspen and Snowmass Village, was designated a Gold-Level Ride Center by the International Mountain Bicycling Association — the first in Colorado and only the fifth in the country,
Families love biking on the Rio Grande Trail that connects the entire valley – 42 miles, making a stop at the iconic Woody Creek Tavern for a Mexican lunch.
Another must: a visit to the Maroon Bells. The two bell-shaped peaks in the Elk Mountains are popular with backpackers, hikers and bikers and are, not incidentally, the most photographed mountains in North America. We opted for rental E Bikes from Four Mountain Sports in Aspen Highlands for the eight-mile uphill climb to 14,000 feet — still a workout, we decided.
After all that exercise, you'll certainly be hungry and Aspen is known for its food scene but these days, at least 37 of the town's 80 restaurants are offering takeout. We loved the freshly roasted chicken and chopped salad from Meat & Cheese Restaurant and Farm Shop and ice cream from locals' favorite Paradise Bakery.
Aspen, suggests Rachel Weiss, is a place to "Relax and soak in the soothing quality of the natural world. It is so therapeutic."
And we all certainly can use all the nature therapy we can get right now.
© 2020 EILEEN OGINTZ