By Eileen Ogintz
Tribune Content Agency
There they go!
At least seven nurse sharks, some 10-foot long, trailed by a baby.
There's a giant Southern Ray moseying along, a school of horse-eyed jacks with their distinctive big eyes and the beautiful blue and black Tang fish.
Wow! We are in the Hol Chan Marine Preserve located just inside a huge barrier reef just a few miles from San Pedro, Belize, on the island of Ambergris Caye. This is some of the most spectacular snorkeling I've enjoyed in many years.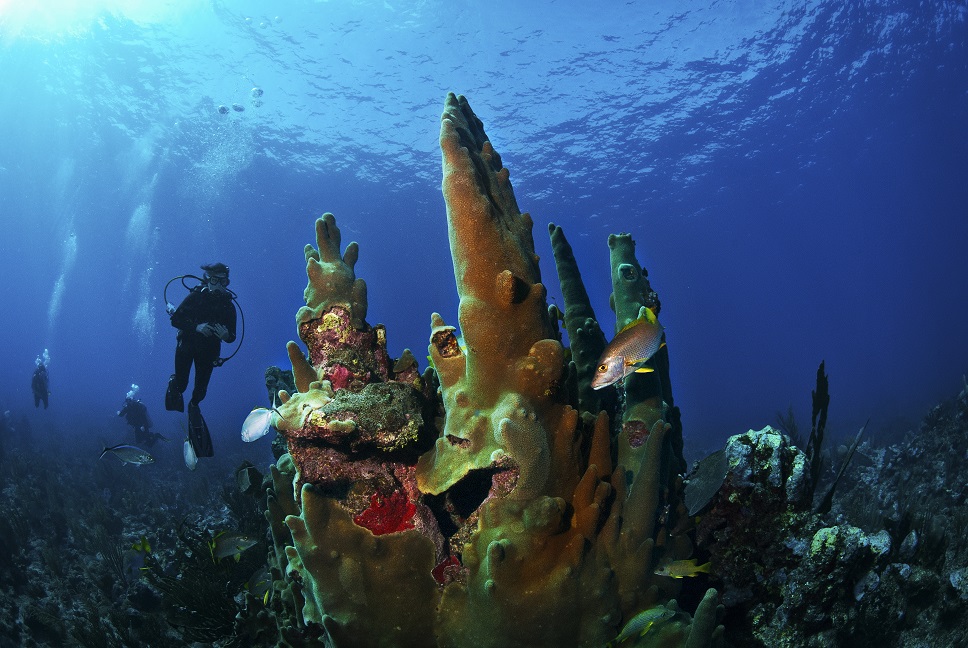 No wonder. Belize boasts more than 500 species of fish and marine life. The water is so clear you can see the reef, sea turtles, rays and more from a kayak too. Another plus: San Pedro on Ambergris Caye is only a half-mile from the Barrier Reef — no long boat ride to the reef.
Belize, aboutthe size of Massachusetts with a population of only 370,000, is a tiny country on the east coast of Central America, bordering Mexico to the north, Guatemala to the west and south and the Caribbean Sea to the east. It's the only country in Central America where English is the official language, where U.S. dollars are accepted and which is relatively safe.
The preserve, our guide Bernie Badillo from Belize Pro Dive Center explains, is huge — 22 square miles and teeming with tropical fish and healthy coral — brain coral, sea fans that are waving at us and star coral. Night dives and snorkels are popular here, especially to see nocturnal creatures like octopus, moray eel and squid.
This is a great place to learn to scuba dive (you can do most of the course online with PADI and do the certifying dives in the warm, clear waters teeming with fish. In some spots, it's only four-feet deep (perfectly clear water) and at its deepest, 29 feet.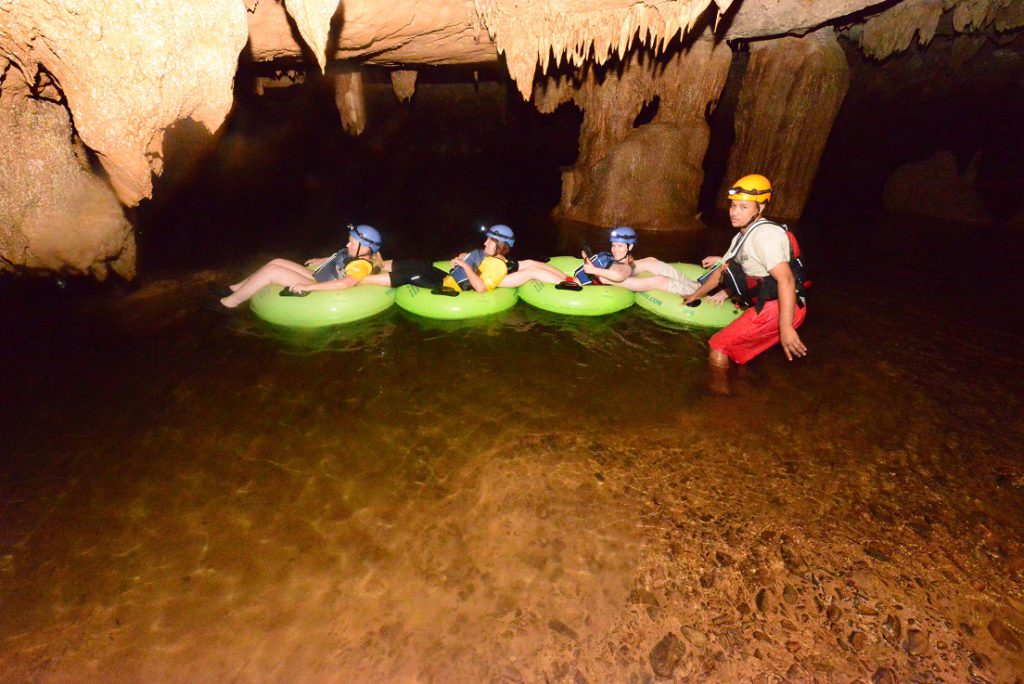 Belize has long been famous for its barrier reef, the second largest in the world, and requisite fishing and watersports. Belize is equally famous for birding — with over 600 species. It's not uncommon to spot 50 species in one day, orange breasted falcons and keel-billed toucans among them.
This is also a place where you can keep to your budget (most snorkeling trips are well under $100) or enjoy the ultimate luxury of an all-inclusive private island stay at Cayo Espanto with an entire staff to take care of you in your private villa.
Adventurous travelers are now also venturing inland to places like Chaa Creek where they can explore caves by canoe or tube and visit ancient Mayan sites — with more than 600, Belize is considered the Maya heartland, offering the largest concentration in all of Central America.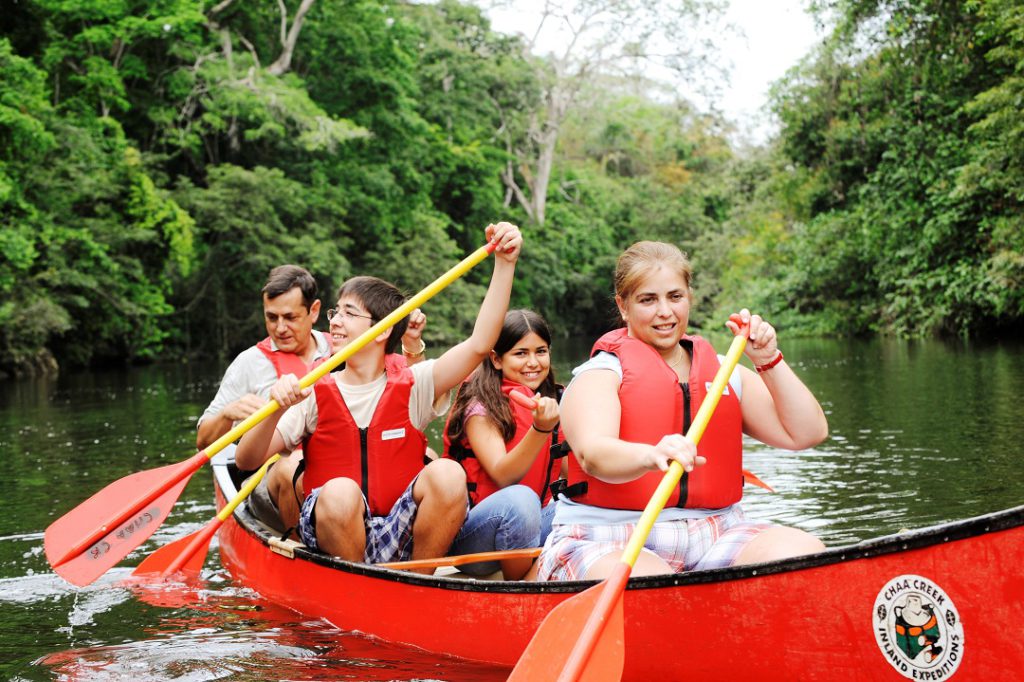 We also discovered it's a place for great eats — like coconut chipotle fish with coconut rice and fried plantain at Elvi's Kitchen, the oldest restaurant on the island. The thatched roof and sand floors are a homage to the way Ms. Elvia grew up. Now in her 80s, she still makes the restaurant's hot sauce (check out Belize Food Tours in San Pedro).
We feast on conch chowder and conch ceviche, shrimp, squid and it seems every variety of seafood, empanadas, traditional meat pies and more. Accompanied by the national Belikin beer and rum drinks.
At Brianna's Food Palace, popular with San Pedro locals, we feast on garnaches, a fried tortilla with refried beans onion and "Dutch Cheese."
Belizean cuisine is a mixture of many cultures from the Maya to African to European and others, but you will see Marie Sharp's Hot Sauce on every table (a mixture of habanero peppers, carrots and onions that offer mild to "beware" levels of heat).
In 1862, Belize became a British crown colony known as British Honduras and didn't become fully independent until Sept. 21, 1981.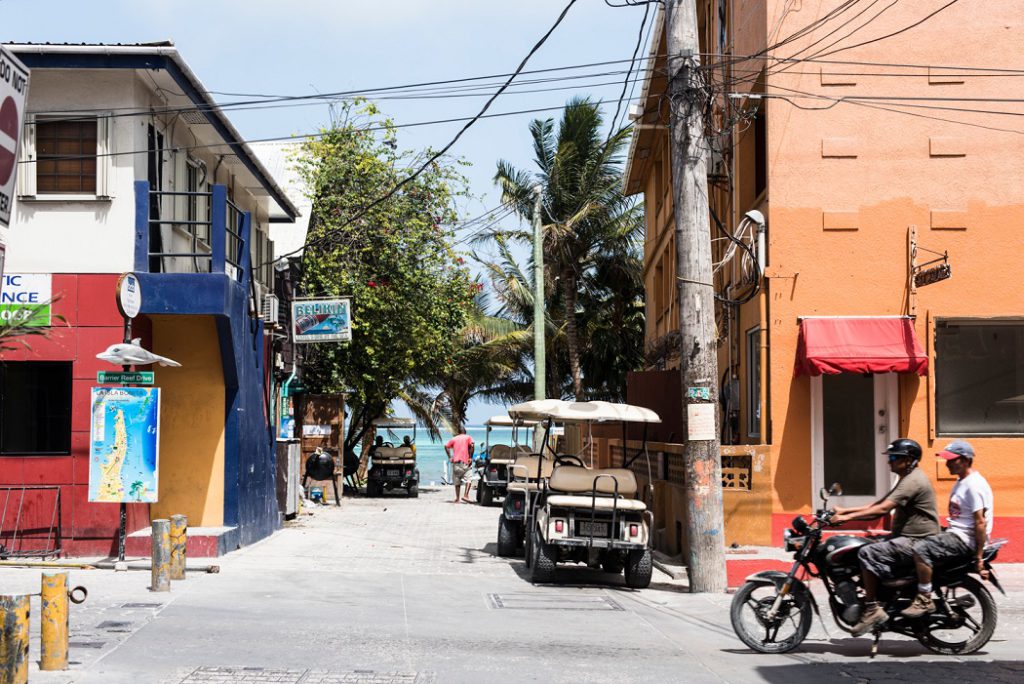 It's amazing today to realize that in 1869, the British Honduras Courts sold Ambergris Caye on the auction block – $625 in gold to James Hume Blake. His stepdaughter inherited the land and established the village, which she named San Pedro. Tourism came later and today as many as 30,000 live here in season, 15,000 all year. But it still has the vibe of an undiscovered locale.
There are four zones to the Hol Chan preserve — the most popular for snorkeling and one of the most popular dive sites in Belize — and "Shark Ray Alley," where we see the nurse sharks and rays right around our boat.
We're extremely lucky this cool, overcast morning, to see two green moray eels slithering along just above the bottom. We see schools with scores of Gray Snapper, the silver Horse-eyed Jacks, barracuda and Blue Striped Grunts. And, though it is chilly, the water is warm — 80 degrees — so it is comfortable snorkeling weather just in a bathing suit.
Tiny harmless jellyfish called Sea Combs swim into our hands; the other fish ignore us — the Sgt. Majors, the Parrot Fish, the Rainbow Fish, Angel Fish, the small Yellow-tailed Damsel Fish, which are blue, the Spotted Eagle Ray. Everywhere we look there seems to be a different fish oblivious to our presence — more than 50 different types, our guide suggests.
Those who want to dive the famous Blue Hole, known for its underwater caves and formations, have at least a two-hour boat trip each way, but that dive is one for the bucket list.
Even beginning snorkelers will be comfortable here. It's the perfect place to have a contest to see who in the family sees the most fish. Want to bet the kids win?
© 2019 EILEEN OGINTZ
DISTRIBUTED BY TRIBUNE CONTENT AGENCY, LLC.