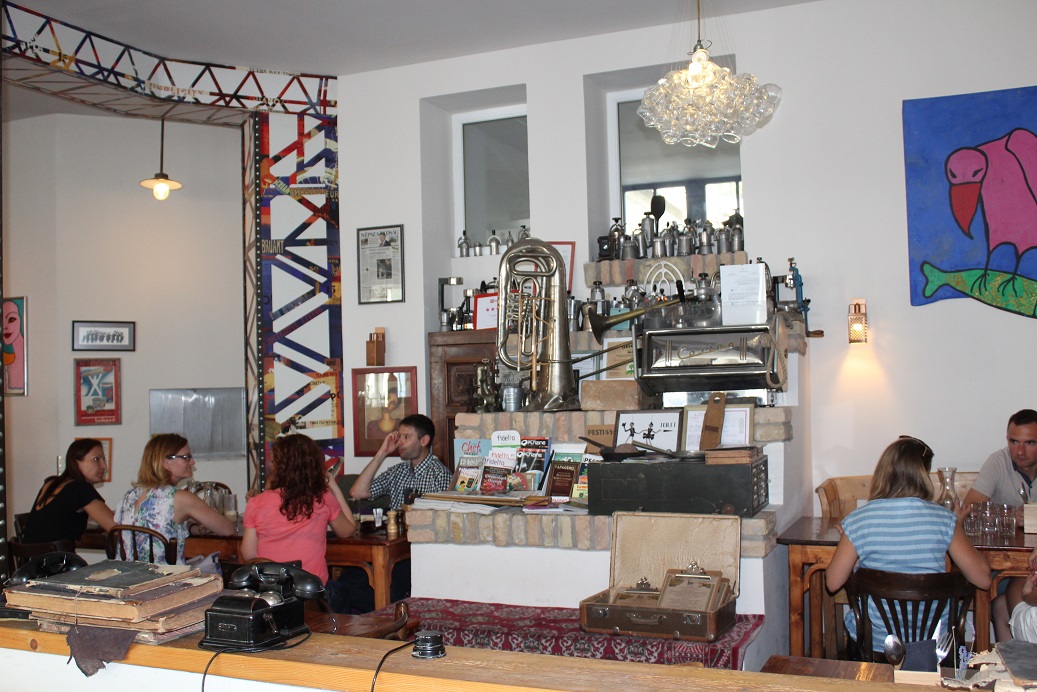 By Eileen Ogintz
Tribune Content Agency
In Budapest, The Hungarian Flodni layer cake with plum jam, apple, poppy seed and walnuts lives up to its reputation. Yum!
So do the "Baselon," (translated as a "friend's ear") — dumplings fashioned from potato dough with plum jam and sprinkled with brown sugar.
"Great tour!" my daughter Reggie whispers. We were exploring Budapest's famous Jewish quarter with Taste Hungary, a touring company started nine years ago by Carolyn and Gabor Banfalvi. The couple (he is from Budapest; she is from Washington, D.C.) met after college while working on a cruise ship and decided to start the company based on the research they had done for Carolyn's book "Food Wine Budapest." "It is a challenge for foreigners to find and understand the amazing quality and variety of food, Hungary's hidden food and wine gems and the stories behind them," Gabor Banfalvi explained at their wine shop. The Banfalvi's hold wine tastings here for tourists interested in exploring the Hungarian culture through new foods and drink.
I discovered that in my own family this summer as my daughter and son-in-law preferred our food tour in Budapest and a beer history tour in Prague where we sampled brews unique to each venue (see our video here) to the strictly historic tours I'd arranged in Berlin. "It was nice to have a break and a snack," explained my daughter.
Budapest, which we were visiting before heading off on an AmaWaterways river cruise, is a beautiful city, one recognized by a CruiseCritic.com poll as a 2017 favorite among European cruisers, but a tour like this enables us to get beyond the typical tourist sites, as wonderful as they are — the castle, the parliament, the boat ride on the Danube.
In Budapest, we chose the Jewish food tour because my son-in-law's grandfather had emigrated from Budapest in the late 1930s as a young man and it was a unique opportunity to walk the same streets — and eat the same foods — his grandfather had reminisced about.
We spent one night at apartments run by Brody House, a small 11-room eclectic hotel a short walk from the Grand Synagogue, known for its art (all is for sale), individually decorated rooms, artisanal furniture and efforts to connect locals and travelers with sessions on film, music, art and literature.
The historic Jewish Quarter, we also learned, is today as much a hipster neighborhood with ruin bars, like the best known, Szimpla Kert, which we visited. These bars were built from the ruins of abandoned buildings and are now the cornerstones of an underground bar scene.
"They didn't spend a lot on fixing up the buildings or decorating because they didn't know when the building would be sold," explained Eszter, our Taste Hungary guide. Today, the funky multi-story bars with their big outdoor gardens and courtyards are so popular that some of those who started them bought the buildings, keeping the sparse decor the same, attracting young locals, as well as families and tourists. All around are small trendy restaurants so that on Shabbat, you might see hipsters and Orthodox Jews happily sharing the same street.
We had lunch Fulemule, a family Jewish restaurant, where we sampled cold fish soup, a traditional Cholent stew, hummus, goose cracklings, sausage and more.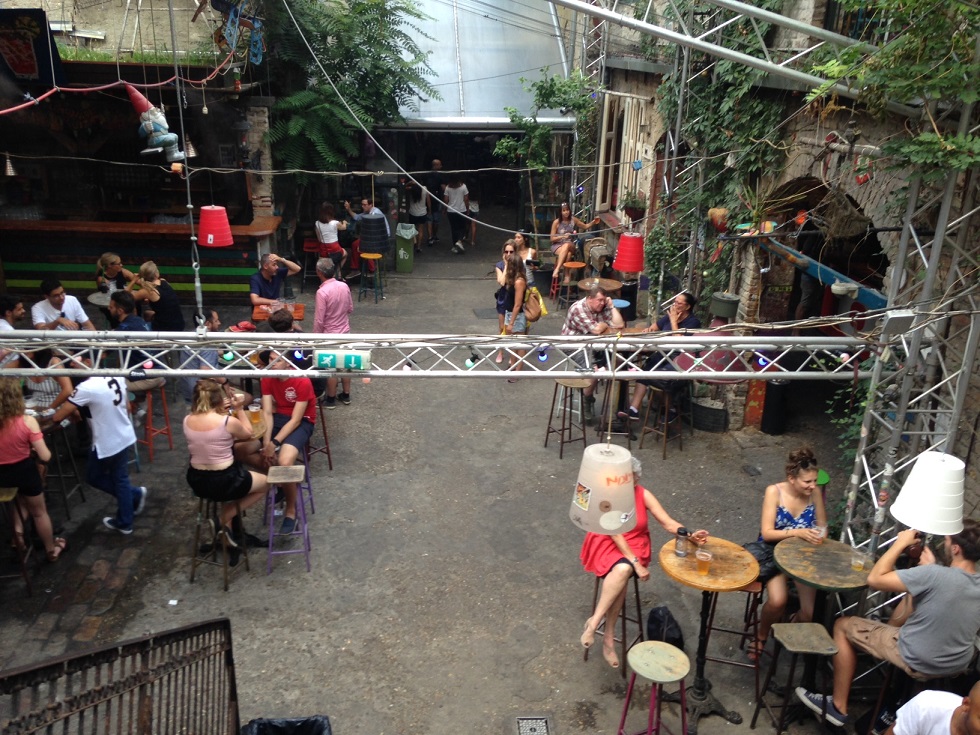 Our second night, we switched gears at the Hilton Budapest Royal Castle on the Pest side (Budapest is divided by the Danube — Buda on one side, Pest on the other) high on the hill where the famous castle is located. I could see its turrets from our window, as well as the Danube and explored the lit castle walls long after most of the tourists had left.
It might seem strange that we chose to eat our way through Budapest's historic Jewish Quarter — a place from which thousands were deported during the Holocaust. Before the Holocaust, there were 700,000 Hungarian Jews, today there are just 100,000.
But our 30-year-old Taste Hungary guide Eszter, the granddaughter of Holocaust survivors who asked that her surname not be published, explains that not only has food always been an important part of the culture here, but when her grandmother, as a teen, was sent to a concentration camp, she was "always eating in her head," a strategy that might have contributed to her survival. When she was freed after the war, Eszter said, some of those traditional dishes helped in her recovery.
Later, at the Tasting Table, the 19th-century cellar the Banfalvi's have turned into a tasting room for Hungarian wines not available in the United States, we sample some of those wines, local cheeses and meats, including the popular and delicious smoked cheese called Parenycic. We try the Hungarian version of cheers, which sounds a lot like you're saying "I guess she could drive," very fast.
We would share more specialty dishes and artisanal cocktails later that evening — think sea bass baked in salt, roast duck and baked cheese cake with a blueberry sauce — at the Kollazs Brasserie, Four Seasons Hotel Gresham Palace, in a beautifully restored 1906 Art Nouveau building. It was recently named the best European city hotel by Travel + Leisure's readers.
Eszter reminds us how one person could and did make a difference during the Holocaust — showing us the memorial to Raoul Wallenberg, the Swedish diplomat who saved tens of thousands of Hungarian Jews in 1944 by issuing special passports and sheltering families in buildings designated as Swedish territory. Sadly, he disappeared in 1945 during the Red Army's Siege of Budapest. It is assumed that Wallenberg died while a prisoner of the Soviets.
Unlike the children and grandchildren of other Hungarian survivors, Eszter said, "I grew up knowing all the stories."
We're glad she has shared them — and the dishes — with us.
(For more Taking the Kids, visit ttk-old.o2dev.net and also follow "taking the kids" on www.twitter.com, where Eileen Ogintz welcomes your questions and comments.)
© 2017 EILEEN OGINTZ
DISTRIBUTED BY TRIBUNE CONTENT AGENCY, LLC.