By Eileen Ogintz
Tribune Content Agency
Watch your step!
You don't want to miss taking a selfie when you are exactly a mile high, 5,280 feet — on the 13th step of the west side of the State Capitol Building (check out the Gold Dome!) in downtown Denver.
That's why, of course, Denver's moniker is The Mile High City.
But it took a group of kids to get it right. At first, the 15th step got the mile-high designation. But then some college kids, using GPS equipment, figured out the experts were wrong, and the correct mile-high step was the 13th.
All eyes have been on Denver with the All-Star Game on July 13 — and all kinds of fun activities downtown as a result. The city certainly has come a long way from the mining camp established during the 1858 Gold Rush.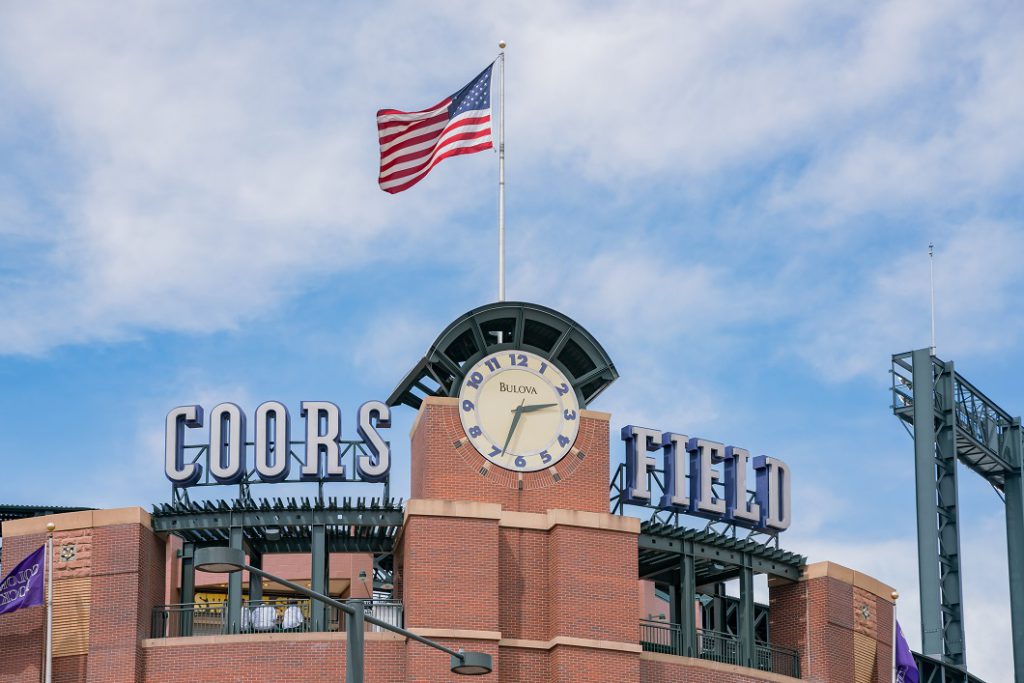 Denver boasts 300 days of sunshine a year, the largest city park system in the country — 205 parks where you can play, bike and hike — a big food scene (gotta love the food trucks in Civic Center Park across from the Capitol every Tuesday, Wednesday and Thursday), music (did you know Red Rocks Amphitheater is the only naturally occurring acoustically perfect amphitheater in the world), art ( the immensely popular Van Gogh Alive until the end of September) museums (kids love the Denver Museum of Nature & Science. Don't miss the mirror maze at the special Numbers in Nature exhibit) and a walkable downtown. (The 16th Street Mall is a mile-long pedestrian promenade that cuts through the center of downtown.) For the adults, let's not forget that Denver brews more beer than any other city. The first building in Denver, after all, was a saloon. Learn more Colorado and Denver history at the engaging interactive History Colorado Center.
Denver is the gateway to the Colorado Rockies and famous mountain towns, including Breckenridge, Vail, Steamboat Springs and Aspen among them. And they've never been more popular as travelers continue to seek places with plenty of fresh air where they can spend most of their time outdoors this summer.
But too many people head straight to the mountains without stopping to enjoy Denver. (Maybe I'm biased because I live here, but I loved Denver even when I lived far from here.) Metro Denver, in fact, is home to more than 850 miles of off-street bike paths, one of the largest systems in the country, and 90 golf courses.
Perhaps all of those heading to the All-Star Game will encourage others to spend a few days here and discover why so many people love Denver. More than a million people have moved here in the last decade or so.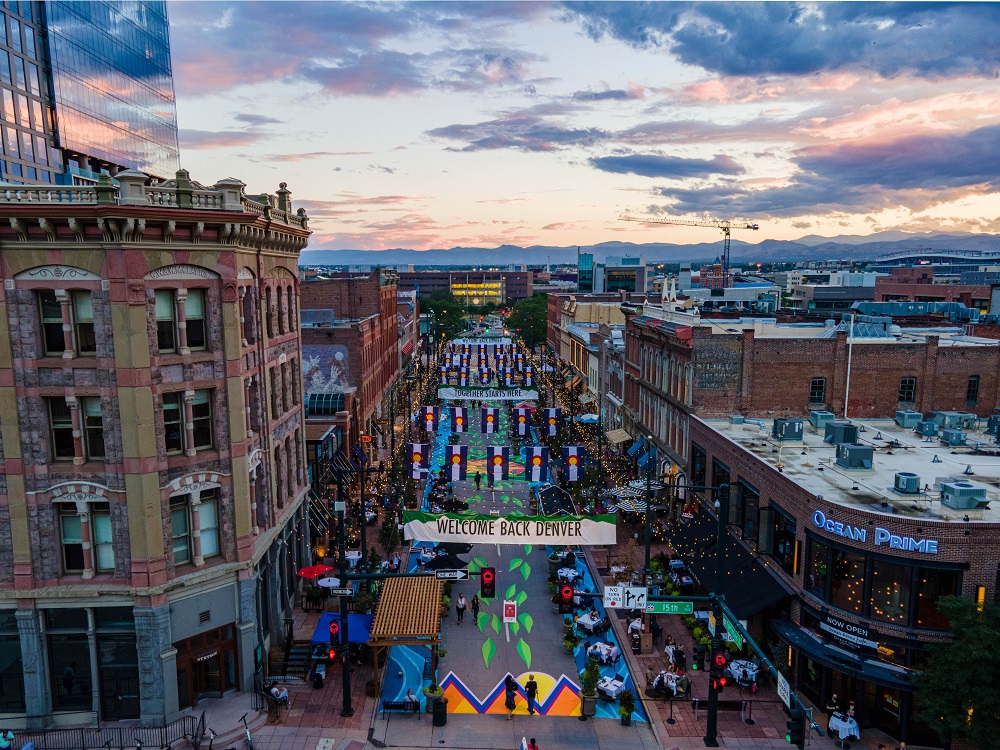 You certainly can feel safe. Not only is half the city fully vaccinated,, the Colorado Department of Public Health and Environment moved Denver to a far less restrictive Level Blue on the State's COVID-19 dial last April. It's great to see Denverites out again enjoying restaurants, museums, playing in the parks and, of course, cheering on the Rockies at Coors Field. Still, some places still require advanced reservations and other COVID-19 restrictions. Check before you visit.
You may not realize that Denver is not in the mountains, but on high rolling plains, 12 miles east of the "foothills" and just beyond the Front Range of the Rockies. There are still plenty of spectacular mountain views here and state law forbids building anything that would block the view from the Colorado State Capitol.
Don't forget that the air is thinner here. That's why you need to drink twice as much water as you would normally (that helps your body compensate) and wear sunscreen, sunglasses and lip balm. (There is 25 percent less protection from the sun.) Be forewarned that you'll feel it more when you run, bike or even go up a flight of stairs!
There's plenty to do that's free or nearly free. If you're coming with kids to the All-Star Game, don't miss Play Ball Park (register at www.allstargame.com), a fan-friendly interactive festival at the Colorado Contention Center Friday July 9 to Tuesday July 13. Participate in demos, drills and play with rising stars, former all-stars, coaches and Olympians!
Take a walk on the Cherry Creek Trail and splash in the water at Confluence Park where the Cherry Creek and South Platte River meet. Confluence Park is close to the Downtown Aquarium, the Children's Museum of Denver and Elitch Gardens Theme & Water Park. Pose for a family photo outside the Denver Museum of Nature & Science with the Denver skyline and the Rocky Mountains as the backdrop.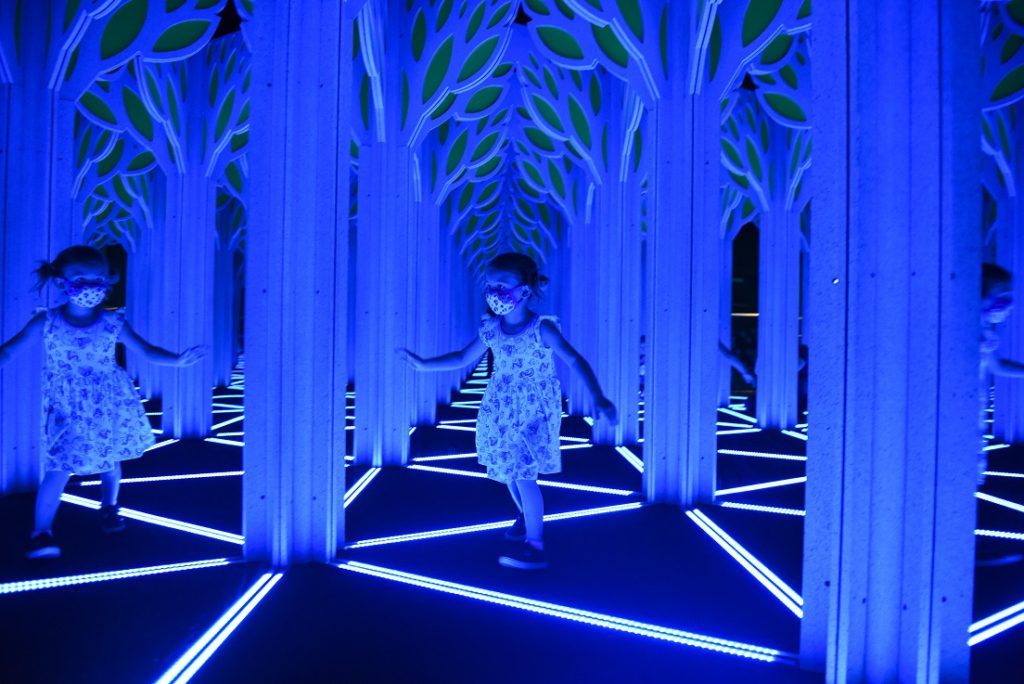 Check out the dinosaur footprints at Dinosaur Ridge, an outdoor museum. Hike at the Red Rocks Amphitheatre and Park. Bring a skateboard to Denver's massive Skate Park. Take a picnic to one of Denver's many parks. (Washington Park, nicknamed "Wash Park" has two lakes where you can rent a boat. There is also a horseshoe area, tennis courts, flower gardens, playgrounds and more. City Park, Denver's largest, is also home to the Denver Zoo and the Denver Museum of Nature & Science.
Visit one of Denver's farmer's markets — there are two dozen to choose from where you can meet locals, sample a variety of good eat (palisades peaches!), shop for Colorado-made crafts, and check out all the pooches who come along for the fun. (The Denver Union Station Farmer's Market on Saturdays even has cooking demos and live music.)
If you miss the All-Star Game, you can certainly join fans at another Rockies game at Coors Field with its views of downtown Denver and the mountains. (The downtown boutique Oxford Hotel has created a Pregame Package for all home Rockies games.)
Another plus: You don't really need a car in Denver. The easiest way from Denver International Airport is to take the Light Rail to Union Station and get around on foot, bike, ride share, light rail or bus. Congratulate yourselves for touring greener!
And while the Denver Art Museum is fantastic for all ages, you'll find murals, sculptures, and all kinds of public art throughout the city, including the giant Blue Bear peering into the Colorado Convention Center.
Say hi for me.
(For more Taking the Kids, visit www.takingthekids.com and also follow TakingTheKids on Twitter, Facebook and Instagram where Eileen Ogintz welcomes your questions and comments. The Kid's Guide to Philadelphia, the 13th in the kid's guide series, was published in 2020, with The Kid's Guide to Camping coming in 2021.)
©2021 Eileen Ogintz. Distributed by Tribune Content Agency, LLC.