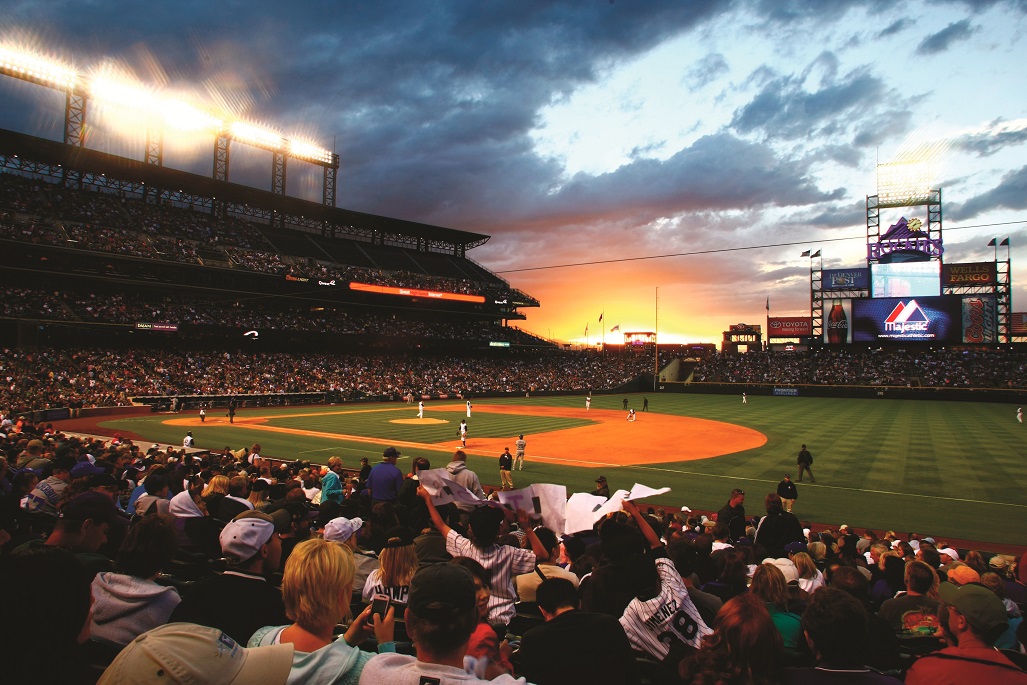 By Eileen Ogintz
Tribune Content Agency
Don't miss your step!
That's if you want bragging rights to being exactly a mile high — on the 13th step of the west side of the State Capitol Building in Denver. There's a brass marker, in case you lost count.
That's why Denver is called the Mile High City. If you are coming from sea level, don't be surprised if you feel that altitude, just drink plenty of water and smear on the sunscreen!
Denver is a great bet for families, I discovered while writing my Kid's Guide to Denver, Boulder and Colorado Ski Country. In fact, local families are perplexed that families visiting Colorado head straight to the mountains without first stopping in Denver for its wonderful museums, parks or Elitch Gardens, an amusement and water park located right downtown … not to mention a Rockies game.
It may be because of the elephant in the room — that marijuana has been legal in Colorado since the end of 2012. But it's important to remember that it's illegal to sell or give marijuana to those under 21. It is also illegal to partake in public places, including outside, on public transportation, in restaurants and common spaces like hotel lobbies (75 percent of hotel rooms are non-smoking, thanks to the Colorado Clean Air Act).
Now that we've gotten that out of the way, let's talk about why Denver is a good place for families. First, with the convenient and inexpensive Light Rail train system, which whisks you the 23 miles from Denver International Airport in 37 traffic-free minutes ( just $9, less for kids and seniors; those 5 and under ride free), you can avoid renting a car and either walk, take public transportation or do as locals do, use Uber or Lyft.
There is so much to see and do in Denver — The Denver Art Museum offers kids' activities in every gallery and free backpacks to borrow with more interactives inside. At the Denver Museum of Nature & Science you can virtually climb one of Colorado's famous "fourteeners," mountains that are more than 14,000 feet high, or conduct experiments in the Science Kitchen and visit a wildlife exhibit focused on Colorado wildlife or a shaft into a Colorado mine. (There is a great selfie spot just outside with the Denver skyline and the Rockies as a backdrop.)
The Denver Museum of Nature & Science is in the huge city park where you'll also find the Denver Zoo, which has two lakes, plenty of trails, a boathouse and a huge playground. Denver, incidentally, has the largest city park system in the country. (In the summer, float on an inner tube or kayak at Confluence Park in the heart of the city or check out Denver's massive free skate park.)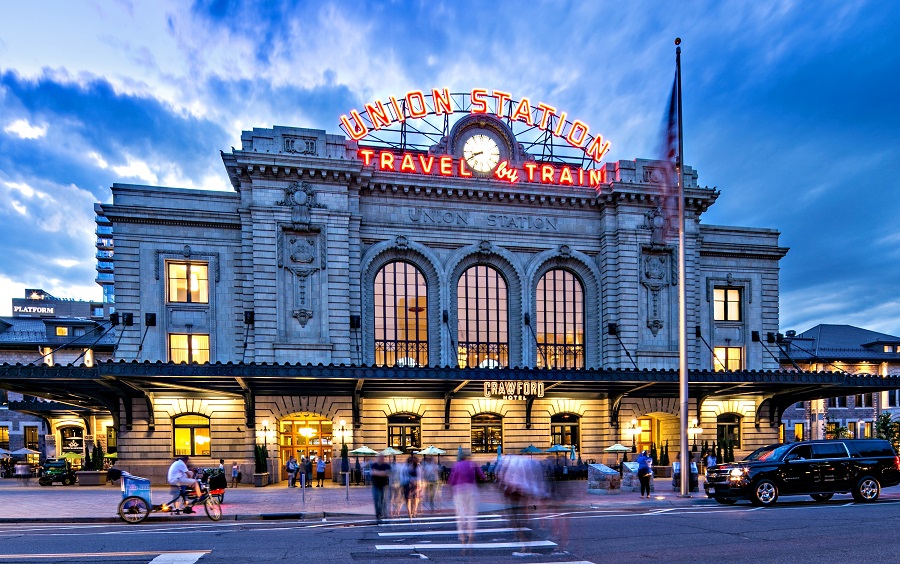 I love the thoroughly interactive History Colorado Center, complete with a time machine that helps you explore Colorado in different times. "Drive" a Model-T to a picnic in a 1920s Plains town, place "explosives" in a Colorado mine, try ski-jumping — virtually of course — which is the way the Colorado ski industry began. The museum doesn't gloss over painful parts of the state's history either, including the challenges Native Americans have faced and the internment of Japanese Americans during World War II. Walk into the bare quarters of a Colorado internment camp where Japanese-American families from the West Coast were forced to live.
The foodies in your family will have a blast, no matter what they like to eat, from the food trucks to neighborhood farmers' markets to restaurants of every stripe (some 245 restaurants opened just last year). (For more on the Denver food scene, read my Denver eats trip diary.)
For those families who can't agree on where to go, try Avanti F & B, which calls itself "a collective eatery" because seven vendors share the large space. Avanti serves up everything from burgers and pizza to Italian and Asian street food, sushi and more. (For the adults, there are all varieties of craft beers.)
On our recent visit, we skipped the car in favor of the Light Rail, staying at the year-old 172-room (and 100 percent smoke free) Maven Hotel located two blocks from the restored and renovated Union Station where the Light Rail took us. Union Station is a destination in itself and we returned there for a terrific breakfast at Snooze, a Denver favorite. It's great to see a hotel like the Maven that appeals to adults without kids but truly welcomes families, complete with rooms with a sleek bunk bed atop a king bed and a Family Fun Found Package. The local art at the Maven is bound to inspire discussion. (What is that giant wooden sculpture of a hand pointing at in the lobby? Rates start at $189 a night.)
The hotel seems to capture Denver's vibe of the moment — hip, embracing the local culture, new ways to use public space and decidedly kid-friendly.
The kids — and parents — will love the old-fashioned Air Stream in the lobby that serves up quick breakfasts (great burritos!) and free craft beers and Margaritas at cocktail time, as well as Huckleberry, the lobby coffee bar, which offers terrific buckwheat pancakes and a developing kids' menu, including drinks like "Swamp" — a hot chocolate with gummy worms, another with marshmallow cereal and a "green" lemonade. The Kachina Southwestern Grill, just off the lobby, is great for families tired after a day of touring (everything on the kids' menu is just $5). The lobby bar has two free old-fashioned pinball machines. Visit in May and walk outside to The Alley community space, the only pedestrian alley in Denver with restaurants and shops.
This is all part of the new Dairy Block (this was once a working dairy) where in May a 17,000 Milk Market Food Hall is opening with 15 different food and beverage concepts — everything from fried chicken to a French bakery to Asian. It's ideal. You can even walk to a Rockies game from there or check out Denver's famous pedestrian 16th Street Mall and other attractions.
I can't wait to graze my way through it!
(For more Taking the Kids, visit ttk-old.o2dev.net and also follow "taking the kids" on www.twitter.com, Facebook and Instagram where Eileen Ogintz welcomes your questions and comments.)
© 2018 EILEEN OGINTZ
DISTRIBUTED BY TRIBUNE CONTENT AGENCY, LLC.