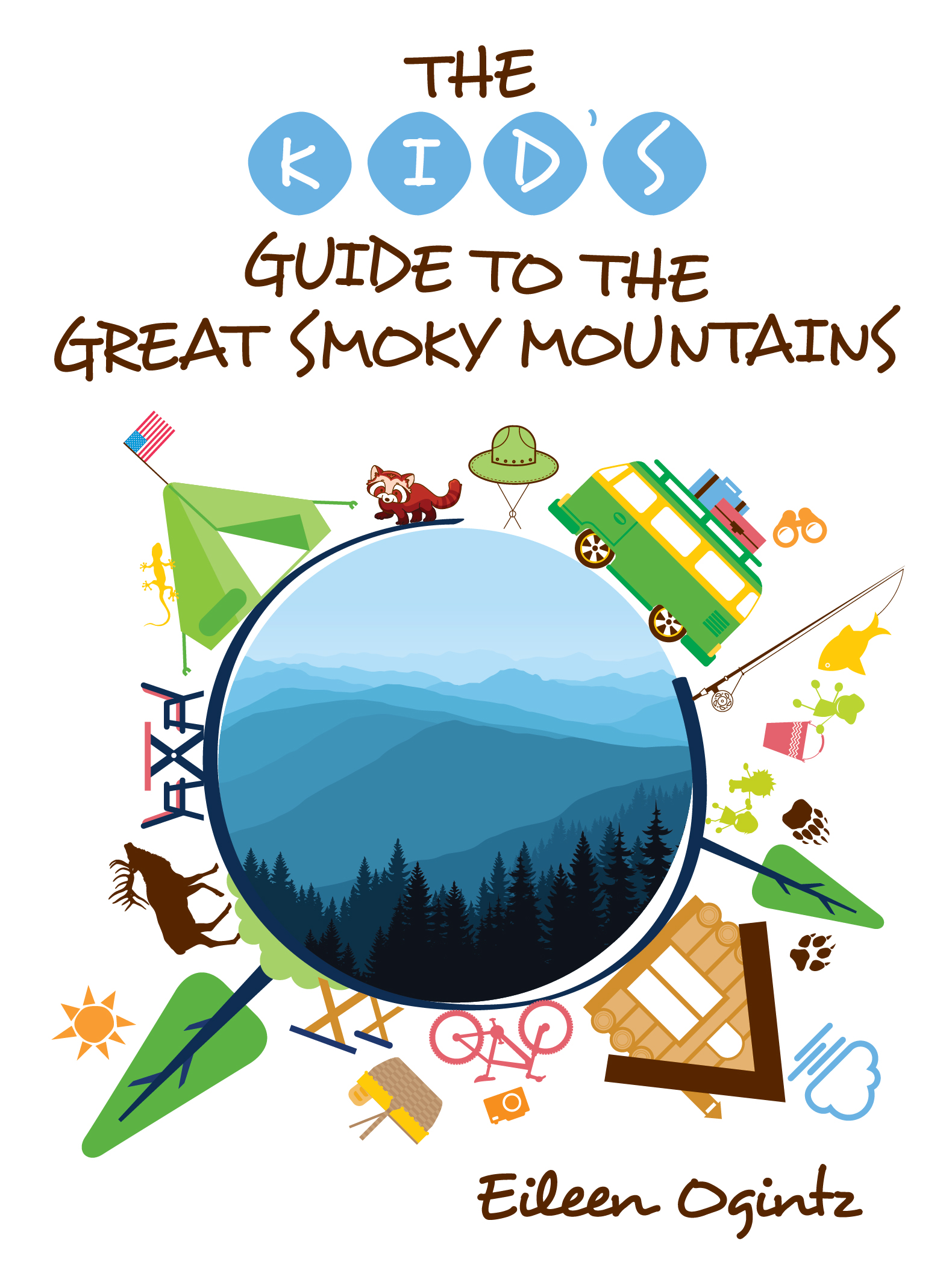 By Eileen Ogintz
Tribune Content Agency
Why do those mountains look so blue?
The Cherokee described the Smoky Mountains as "shaconage," meaning "blue, like smoke."
That blue tint is actually water vapor from all the rain in the peaks that feeds the waterfalls and the streams where fishing is so popular.
Welcome to Great Smoky Mountains National Park, the most visited national park in the country with nearly 10 million visitors a year — twice what the Grand Canyon gets. Park officials lament, however, that this park attracts too many "windshield" tourists who don't get out of the car to enjoy the more than 800 miles of hiking trails, the historic cabins, spectacular wildflowers, horseback riding and the salamanders. I bet you didn't know that Great Smoky Mountains National Park is called "the Salamander Capital of the World" because it is home to at least 30 species.
The gateway towns of Gatlinburg and Pigeon Forge, Tennessee, meanwhile, are a mecca for visiting families with everything from theme parks (Dollywood), trick horseback riding at the Dixie Stampede, visit the world's largest Titanic Museum attraction, as well as all the mini-golf, laser tag, zip lines (30 in Pigeon Forge) the Odditorium (here's your chance to see a 12-foot tall Transformer sculpture made out of scrap car parts), a Salt and Pepper Shaker Museum (20,000 sets!) live music, outlet malls and all the souvenir and candy shops you could want.
"Buy something with a bear as a souvenir to symbolize the Great Smoky Mountains," said Ethan, 12, Chattanooga, Tennessee. (Biologists estimate that about 1,500 black bears live in the park. It's one of the largest protected areas in the eastern United States where they can live in the wild.)
"A lot of the shops sell souvenirs that have your name on it," said Sierram, 10, of Burnsville, N.C.
"The Ole Smoky Candy Kitchen in Gatlinburg has the best taffy. You can watch it made and get free samples!" — Brandon, 9, Robersville, Tennessee.
Make sure to leave room for pancakes — you have lots of pancake houses to choose from. "I always like to have breakfast at one of the pancake houses in Gatlinburg .They are all good, said Gracie, 11, Greeneville, Tennessee.
These kids were among the more than 100 local and visiting kids who offered their take on the popular vacation area for my latest Kid's Guide — the Kid's Guide to Great Smoky Mountains National Park, which is being released early this month.
AAA has just reported that low gas prices — the lowest in 12 years — is motivating American families to take road trips this summer. More than a third of Americans are planning to take a family vacation 50 miles away from home, AAA says.
Road trips (69 percent), national parks (49 percent) and theme parks (42 percent) are the most popular family trips and the area around Great Smoky Mountains National Park offers the chance for all three.
"I think it is awesome to live in a tourist town because everyone knows where I'm from," said Gatlinburg native Sonni Rae, 10. Gatlinburg is surrounded on three sides by Great Smoky Mountains National Park. There are three entrances to the park right from downtown.
Even that time in the car getting here and exploring the park can be meaningful, kids suggested. "I like to ride around in the car and look at everything because I like to spend time with my mom and dad," said Summer, 10, from Mooresburg, Tennessee. Expect traffic. The 6,000 people who live in Pigeon Forge welcome 10 million visitors each year. There are even fewer full-time residents in Gatlinburg.
Take your pick of lodging beyond typical hotels — camping in the national park, cabins, some with six bedrooms or more, The Inn at Christmas Place  decorated for Christmas year-round and Dollywood's DreamMore Resort, which opened last year and is designed to help families connect, including through the oral tradition of storytelling with programs overseen by the International Storytelling Center headquartered in Jonesborough, Tennessee. Dolly Parton believes that storytelling can bring families together.
Dolly Parton, of course, is synonymous with this region and you can get a sense of her Tennessee Mountain Home upbringing at the theme park where you can visit the two-room replica of her childhood home without electricity or running water. You can also watch local craftsman — potters, glassblowers, carvers — work, ride the Lightning Rod, said to be the world's fastest rollers coaster, or sampling traditional local dishes.
"Eat at Miss Lillian's Chicken House in Dollywood. It has the best fried chicken!" said Andrew, 10, Knoxville, Tennessee.
The town of Pigeon Forge, in case you are wondering, takes its name from the Little Pigeon River, which got its name from all of the pigeons that once roosted on the banks. The forge part of the name comes from an iron forge built by an early settler.
Kids come from all over the country to play in baseball tournaments at the Ripkin Experience Pigeon Forge.
This area is as famous for crafts handed down from generation to generation as for the mountains and you can see artists at work in the Great Smoky Arts and Crafts Community along the eight mile loop trail. (Take the free trolley from downtown Gatlinburg.) When was the last time you saw someone make a broom by hand?
Before you head home, treat yourselves to funnel cake. "Kids shouldn't go home without eating funnel cake here," said Matthew, 10, from Kingsport, Tennessee.
Have one for me.
(For more Taking the Kids, visit ttk-old.o2dev.net and also follow "taking the kids" on www.twitter.com, where Eileen Ogintz welcomes your questions and comments.)
© 2016 EILEEN OGINTZ
DISTRIBUTED BY TRIBUNE CONTENT AGENCY, LLC.