By Eileen Ogintz
Tribune Content Agency
The menu discussions went on for weeks, complete with a Google doc.
No, we weren't planning a wedding — just a remote getaway outside of Moab, Utah, getting together for the first time in nearly a year.
When I started to plan this trip with my two daughters, son-in-law and my younger daughter's long-time boyfriend, I never imagined it would turn into a "vaxication," with all of us vaccinated — my son-in-law, in fact, just before we got together.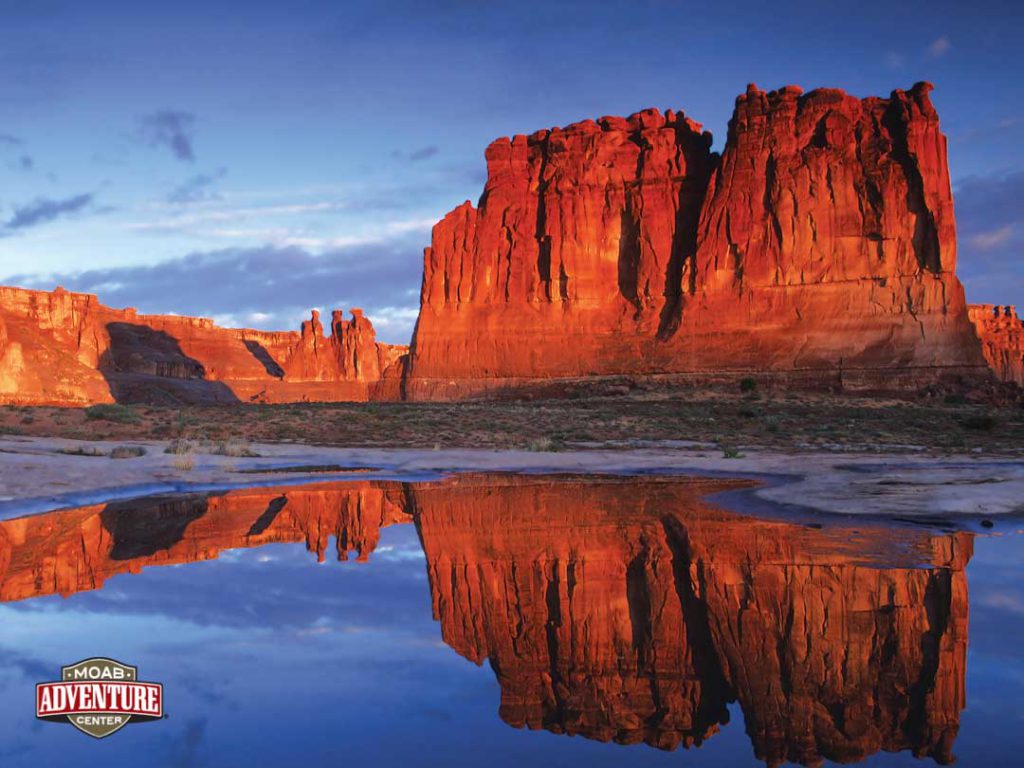 I picked a place we could all drive to (albeit a long trip for my daughter and son-in-law from California, who, once vaccinated, opted to visit friends in Salt Lake City). I wanted a place where we could cook with plenty of distance from other families. And with my outdoors-loving gang, it needed to be a spot with plenty of hiking and biking (mountain biking too).
Moab, famous for its red rocks, hiking, national parks and mountain biking was perfect. I didn't realize how lucky we were to happen upon the family-owned Whispering Oaks Ranch, located about 20 miles southeast of Moab. At nearly 8,000 feet elevation with spectacular views of the La Sal Mountains, Utah's second-tallest range, there is plenty of hiking nearby, even four ponds on the property where you can fish (catch and release) or canoe. There is also a playground!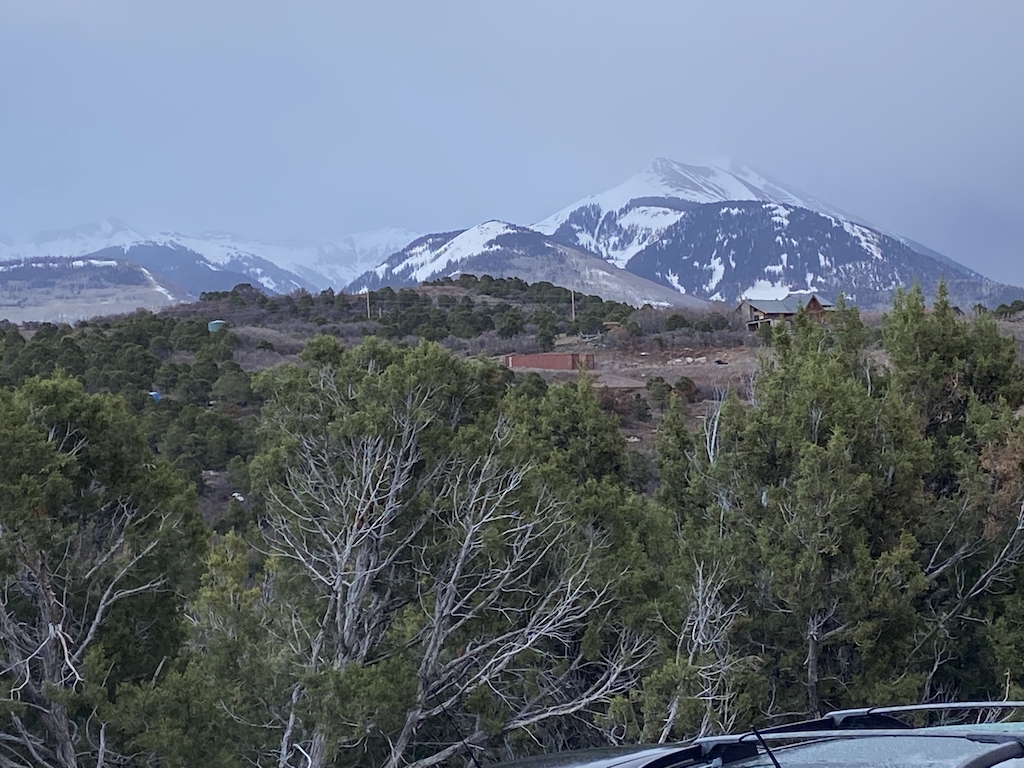 Many people come to Moab for the national parks — Arches and Canyonlands. Becoming Junior Rangers can be a terrific way for kids to engage and learn about the parks. Booklets can be downloaded from either park's website (Arches or Canyonlands) or picked up at visitor centers.
There are also plenty of local and state areas to explore, including the popular Dead Horse Point State Park that allow on-leash dog hikes while national parks do not.
And Whispering Oaks Ranch has miles of trails, as well. (Rates start at $248 a night for cabins that sleep four to $1,484 for Cedar Bend Lodge that can sleep 24 March to October; November-early March rates are about 30 percent off.)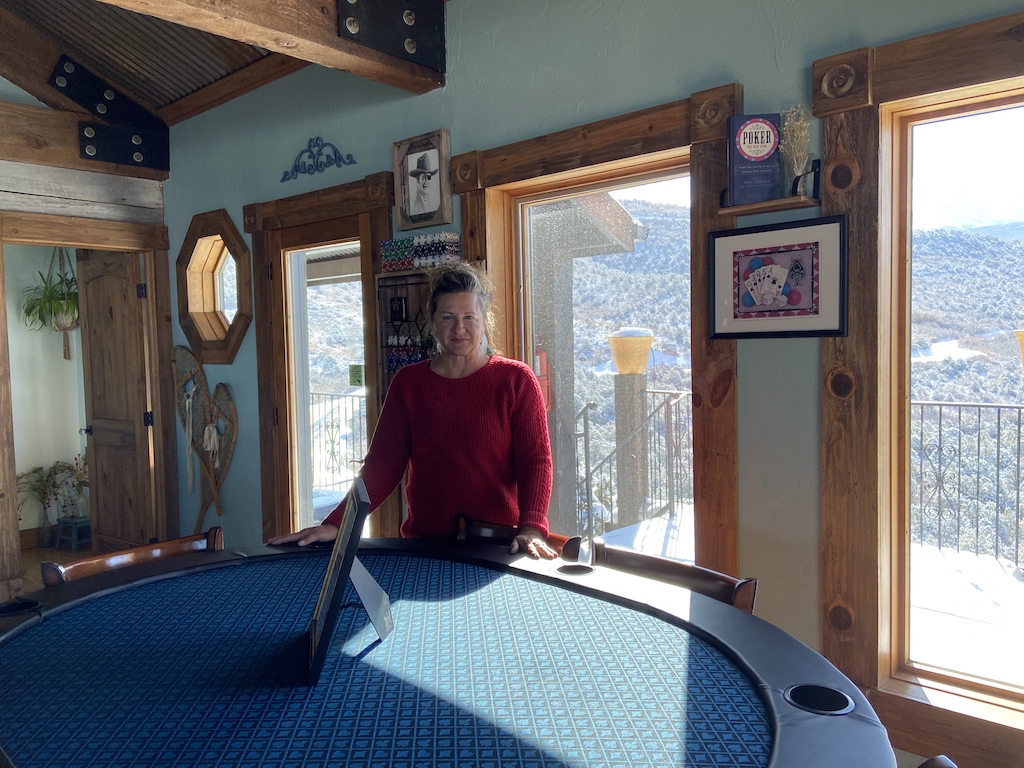 Whispering Oaks welcomed its first guests in 2005. Today there are seven cabins of different sizes, each with plenty of its own space, as well as a pavilion for weddings. Most summer weekends, and well into October, there are weddings here, said owner Kelly Shumway, who showed us around the 6,000 square -foot Cedar Bend six-bedroom house, ideal, for a small wedding, a reunion or Thanksgiving. Even a Bar Mitzvah is scheduled here, Shumway says.
Shumway, whose husband Mike died two years ago, explained that they met in Arizona when both were divorced — she with three young kids and he with five. The kids ranged from four to 17. (They are now 32 to 44 and there are 12 grandchildren, with two more expected very soon, all scattered across the country and abroad. "We made a good team," she said, noting that Cedar Bend is decorated with generations of family pictures in quirky frames.
Shumway explained her husband had been raised in Moab and loved these mountains. After the couple returned to Moab, they started a mining and excavating business and ultimately purchased the Whispering Oaks land adjacent to property owned by Mike Shumway's dad. First, they parked a camper and would camp with the kids. Then they built a cabin for themselves, followed by the other houses. Three of them have just one bedroom and are ideal for couples seeking a romantic getaway.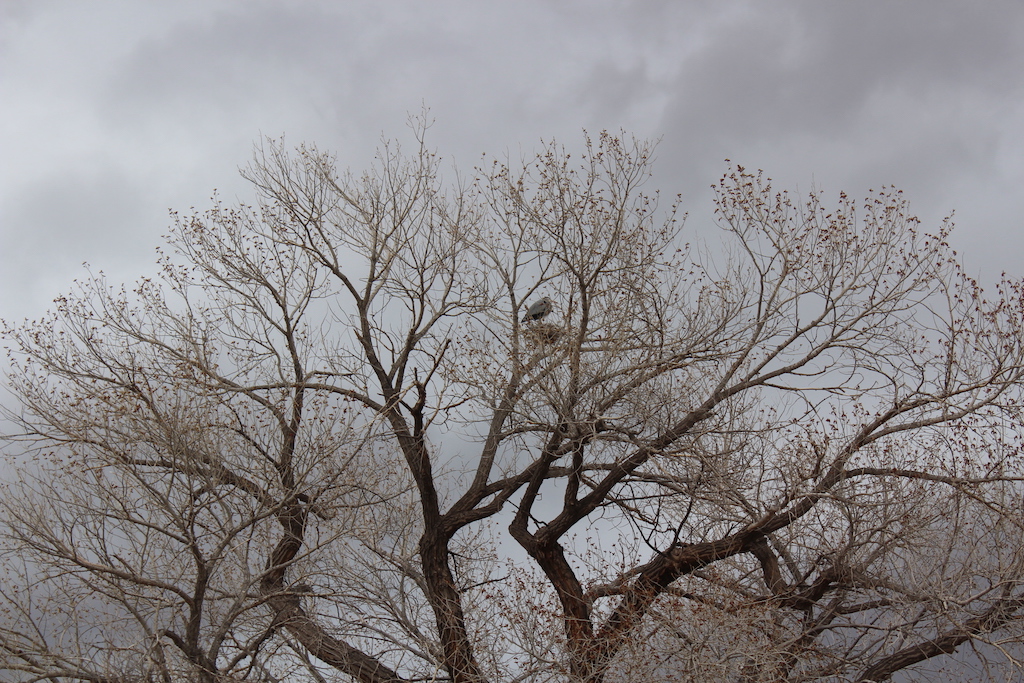 Guests come from Moab and Salt Lake City — about a four-hour drive — from Colorado and across the country, including a lot from the East Coast, flying into Moab, Grand Junction, Colorado, or Salt Lake City. (We've driven from Denver, about six hours.)
These aren't like any cabins I've stayed in. Not only are they equipped with modern amenities but decorated (by Shumway) with eclectic touches from her visits to secondhand and antique stores around the country. Proudly, she points out one $5 find she refinished, and a poker table in Cedar Bend she built.
The six of us (and the two pooches) are happily ensconced in the four-bedroom Lonebranch cabin, with everything we could possibly need. There's everything from fluffy towels to an Instapot, pizza slicer, grill, even some spices and sugar, and a big hot tub outside.
There was good Wi-Fi, flat-screen TVs, comfy couches but also old-fashioned games (remember Bingo when the numbers were in a roller?) porch chairs rescued from an old movie theater, and yellow kitchen appliances that look vintage but are totally modern.
One day we head out to hike in Mill Creek Canyon, crossing the creek several times, clamoring up and down rocks surrounded by red rock formations – caves, arches, and well-preserved pictographs. I was certainly out of my comfort zone, but the pooches were loving the water.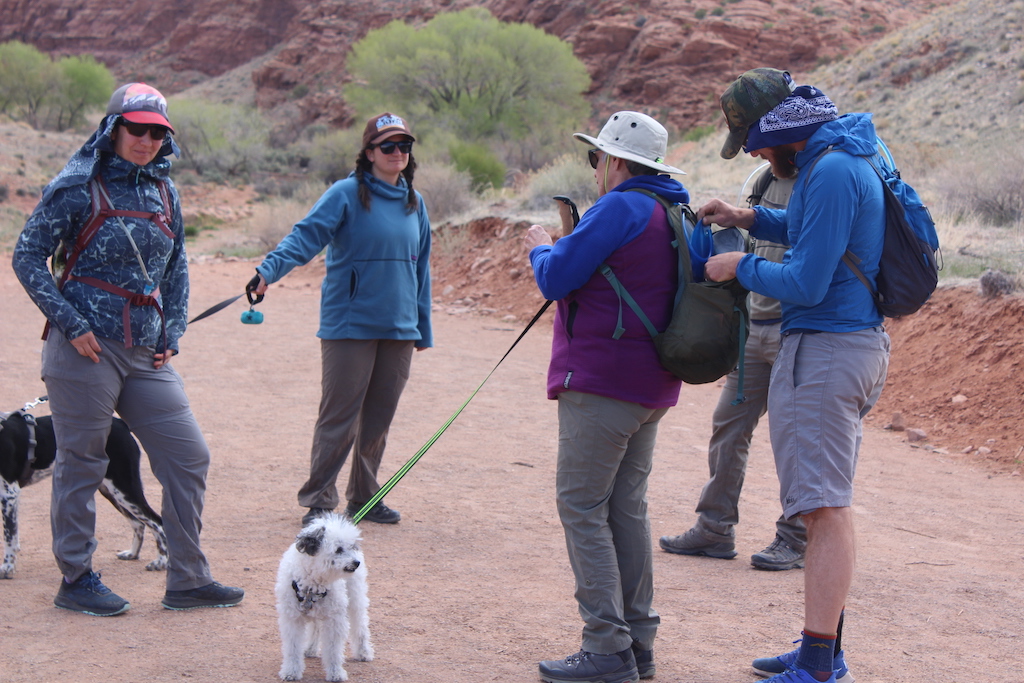 The next day we opted to raft — unfortunately in the rain — with Moab Adventure Center, which offers everything from rafting trips on the Colorado to back-country Hummer tours, private national parks tours, canyoneering, mountain biking and more. We were freezing by the time we got off the river. "At least you won't forget this trip," joked one of our guides.
Another day we babysat the dogs while one couple went off hiking and the other mountain biked, heading to lower altitude as we enjoyed unexpected spring snow at the cabin. (In summer, the high altitude offers a pleasant respite from the heat.)
Did I mention that Whispering Oaks is not only pet-friendly but doesn't charge guests a cleaning fee like many vacation rentals?
"I wanted these to be places I'd want to stay," Shumway explained, adding that guests often tell her they wished they had not planned so many excursions because they would have wanted more time at the cabins.
Me too. Next time, Kelly.
©2021 Eileen Ogintz. Distributed by Tribune Content Agency, LLC.