By Eileen Ogintz
Tribune Content Agency
Let's hear it for making dreams come true.
We're not talking fairy tales; we're talking about what it takes to work harder and how failure helps you grow.
Welcome to the new 60,000-square-foot U.S Olympic and Paralympic Museum in Colorado Springs, Colorado, located at the base of Pikes Peak. Your young skiers, riders, runners, swimmers, gymnasts and wrestlers aren't likely on the Olympic track but a visit to this new interactive, but contactless museum, is guaranteed to encourage them, especially when their sports have been curtailed by COVID-19. By telling the athletes' stories, the museum focuses on the core values of the Olympic and Paralympic movements, including friendship, respect, determination, equality, inspiration and courage, all especially important in these polarizing times.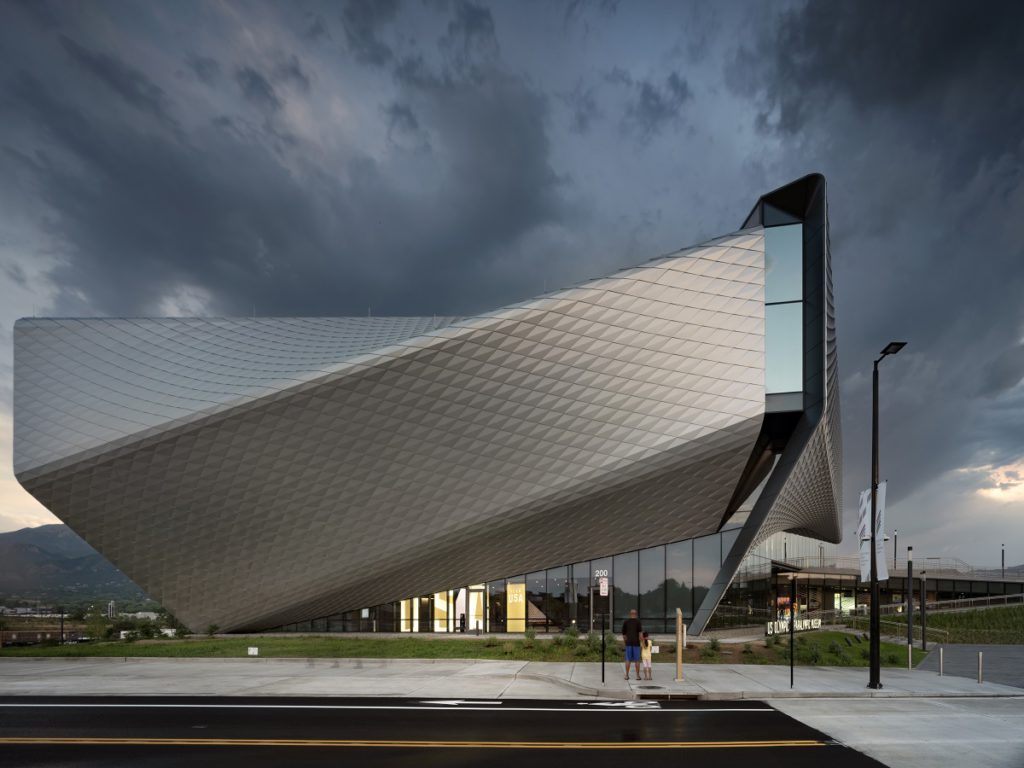 (Be forewarned that because of the pandemic, you must wear a mask, have your temperature taken and get timed tickets online in advance, and make use of the hand sanitizing stations.) And rather than using your fingers you'll use a stylus for the interactive activities. (There are also discounts for military, first responders, and seniors.
Try six interactive sport demonstrations, including 30-meter dash, alpine skiing, archery, goalball, skeleton and sled hockey. These sports were selected because they have an Olympic and Paralympic equivalent and highlight the wide range of skills needed to be the best in a particular sport — speed, accuracy, mental focus and reaction time.
Think you could beat Jesse Owens? Give it a try or race against other Olympians. See how many turns you can manage in an Alpine race. How are you at archery? And if you have anyone with special challenges in your family, the museum devotes a lot of content to Paralympians. Your badge enables you to personalize your experience and even get feedback afterward.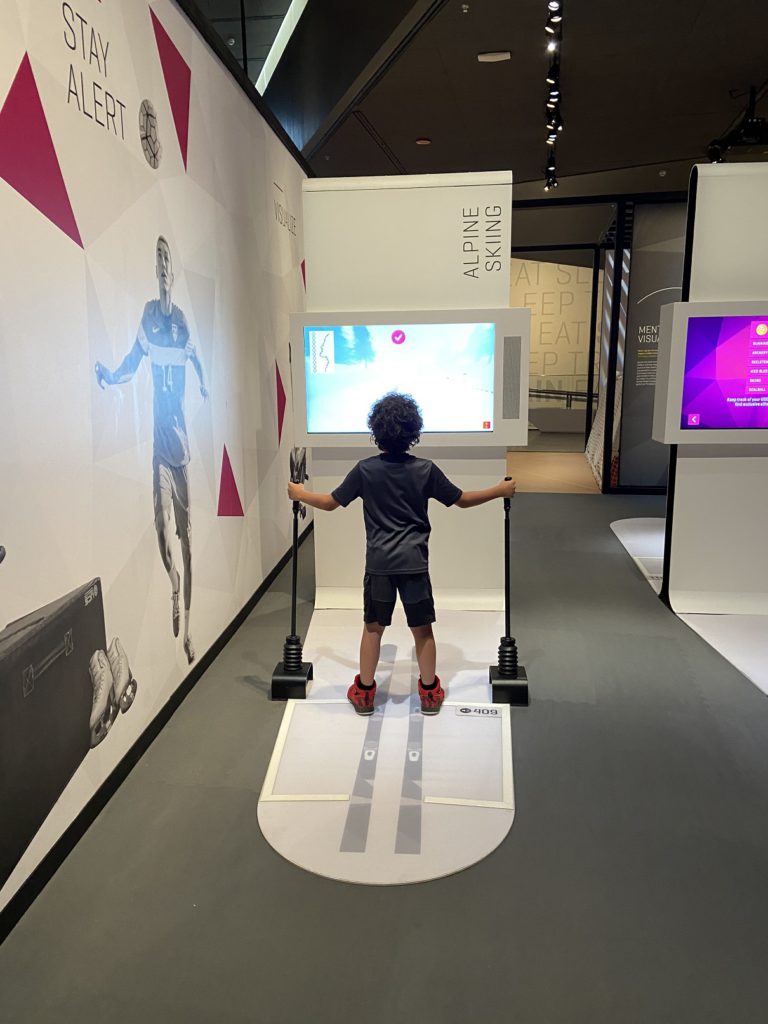 I especially liked The World Watches exhibit that explains the impact of the Olympic Games on history and culture — and provides historical context for the games. Kids will especially like the Ask an Athlete area with artificial intelligence that enables them to have a conversation with an elite athlete.
Colorado Springs, incidentally, is home to 24 national governing bodies of sport and the U.S. Olympic and Paralympic Training Centers (currently closed to visitors). Ten thousand athletes train here in Colorado Springs each year and nearly 350 Team USA alumni live here full time.
No wonder there is such an emphasis on wellness and the outdoors here — and there has been for more than a century since visitors came for the clean mountain air. We stayed at the Garden of the Gods Resort and Club known for its Strata Integrated Wellness program and spa and spectacular views of Pikes Peak and the iconic rock formations at Garden of the Gods, which you can explore on foot or bikes. Strata Integrated Wellness and Spa has a team of physicians, nurses and clinicians that provides an integrated approach with everything from medical treatments, massage and more. There are plans to offer programs for kids, as well. Enjoy guided hikes, nutrition coaching, programs such as healing touch energy and more. Stay in oversized rooms or casitas with kitchen and take advantage of the Autumn Road-Trippin' package with resort credits up to $300. (Book by Oct. 31 for stays through the end of November.)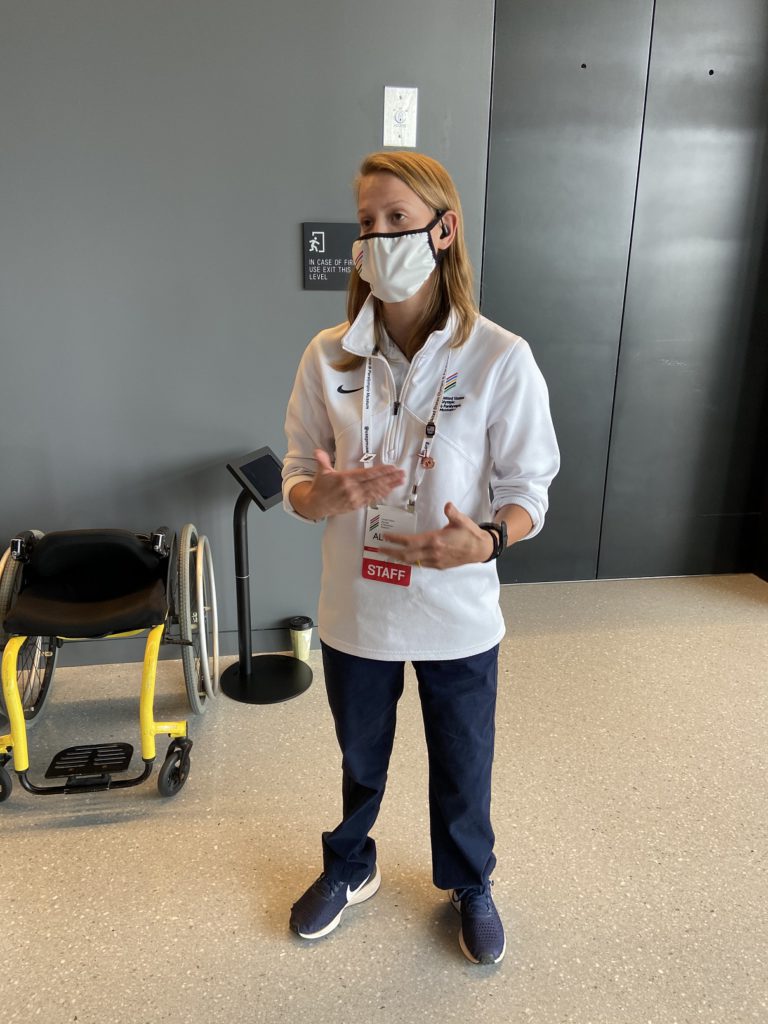 We loved the complimentary outdoor yoga classes with views of Garden of the Gods. Also impressive was the tasty wellness menus — crafted, as are all the dishes, with ingredients sourced from local farmers. There's also the chance to enjoy the sunset views by eating outdoors. (There are plenty of gluten-free, vegetarian and vegan options, even for kids.) Beer and cocktail aficionados will enjoy sampling local brews and spirits from the region's craft distillers. Colorado Springs and the surrounding area is home to more than 20 craft breweries and a half-dozen distilleries.
Nearby is the quirky town of Manitou Springs, known for its mineral springs, galleries and The Manitou Cliff Dwellings (reassembled ancient cliff structures), as well as Halloween festivities (think coffin races). Inspired by the Olympians to push your limits? Try the Manitou Incline — nearly 2,000 feet of elevation gain in less than a mile! Then enjoy breakfast at a local favorite The Adams Mountain Café or dinner at Crystal Cantina, known for its fresh take on Mexican dishes.
A Word about Pikes Peak. It's one of Colorado's famous "fourteeners," peaks that are over 14,000 feet and one of the state's top tourist attractions that inspired Professor Katherine Lee Bates, after a visit in 1893, to write the lyrics for "America the Beautiful." Today, you can drive up the 19-mile toll road, hike up, take a van up and bike down, or take the Pikes Peak Cog Railway when it is open.
But as all of the options are not inexpensive (the toll road is $15 per adult and $5 per child, 6 to 15), I'd wait until the big Summit Complex visitor center — at 14,115 feet the highest construction project in the country — is completed hopefully next spring as the construction mars the views.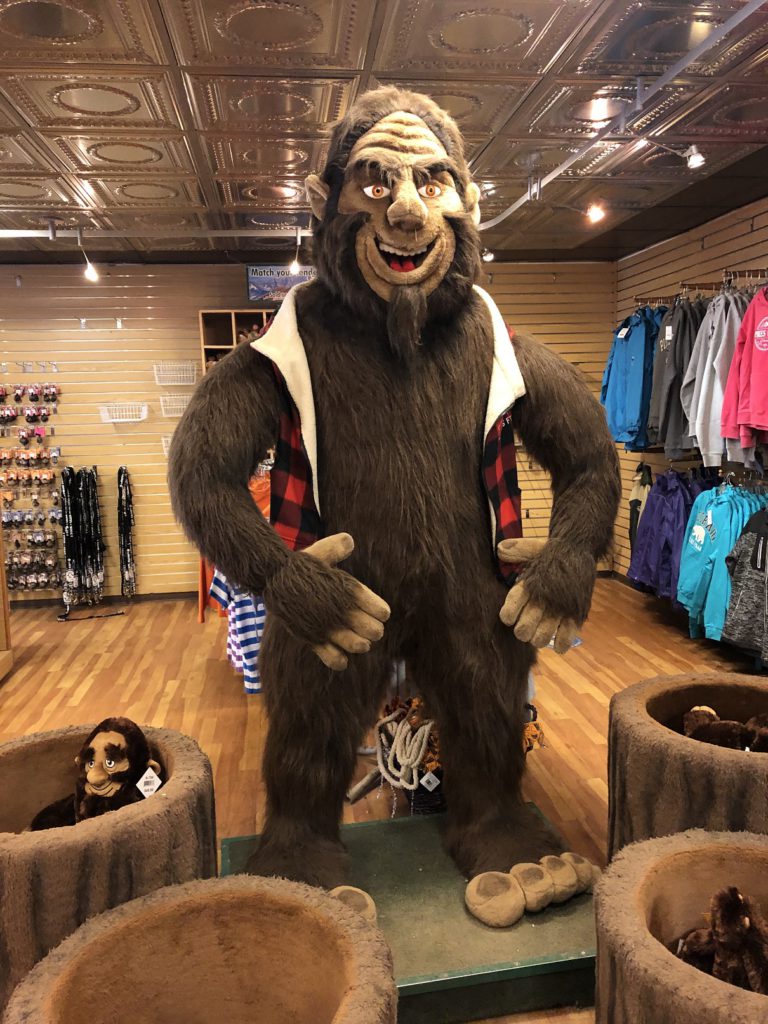 Time would be better spent in (free) Garden of the Gods, a National Natural Landmark with 300-foot tall sandstone rock formations. There are easy paved trails, as well as more challenging ones and the chance to rock climb with appropriate gear and permits.
Thrill seekers won't want to miss the Royal Gorge Bridge & Park, home of the country's highest suspension bridge and zipline. Everyone in the family would enjoy a visit to the Cheyenne Mountain Zoo, at 6,714 feet the highest in the country and home to a new baby giraffe, and The Broadmoor Seven Falls – seven waterfalls and one of the state's oldest attractions in a 1,25-foot box canyon. Ready to climb the 224 steps to the top? The historic Broadmoor Resort and the Cheyenne Mountain Zoo, incidentally, are known for their holiday decorations.
The best part of "The Springs," as locals call this city: The Olympians' stories will inspire you to get outdoors and push yourself. Isn't that a great feeling? And that's got to be a good thing right now.
© 2020 EILEEN OGINTZ