By Eileen Ogintz
Tribune Content Agency
Milwana "Sparky" Sparks, just a teenager, thought his life was over when he was sentenced to the notorious Robben Island Prison.
"I never thought I'd leave," he said, showing visitors around the South African prison where Nelson Mandela spent 18 years, along with other anti-apartheid leaders, enduring the harshest conditions.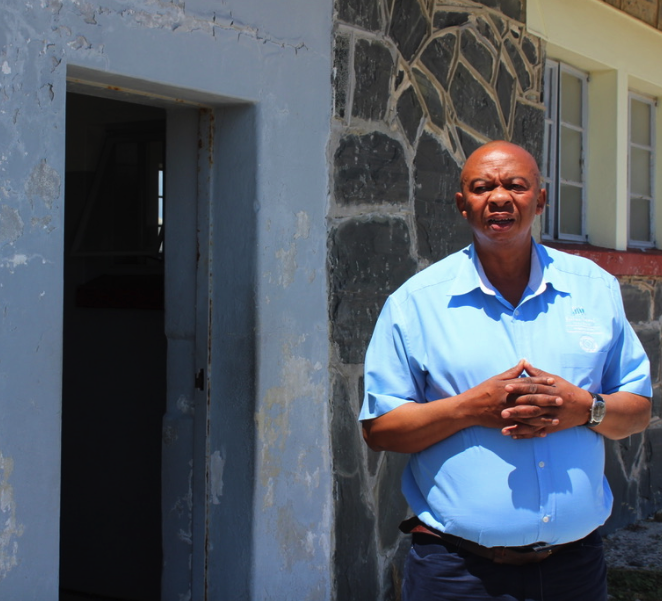 Today, Sparks is one of the former political prisoners employed as tour guides, making a half-day visit all the more powerful and unique. Visitors come away with a true understanding of what life was like here at the prison. Interestingly, many prisoners went on to become South Africa's next generation of leaders, having honed their skills for debate here on Robben Island.
Sparks shows us Mandela's small cell and his own. Prisoners slept on the floor on a mat without a pillow; squatting outdoors to eat in all weather without a jacket, long pants or shoes in the winter, all the while being forced to work in a limestone quarry with primitive tools.
He didn't see his mother for five years. Visits were permitted once every six months, "but every time she applied she was turned down," he said. Letters were so heavily censored you could barely make out who the letter was to and who it was from.
Mandela would have turned 101 this year, at a time when South Africa has been rocked by political corruption and still fraught with the ills that Apartheid wrought but the country remains a popular tourist destination from the beaches and waterfront of Cape Town to the game reserves. Take your pick of sports — hiking, mountain biking, paragliding, skydiving or communing with the African "jackass" penguins, who live on Boulders Beach.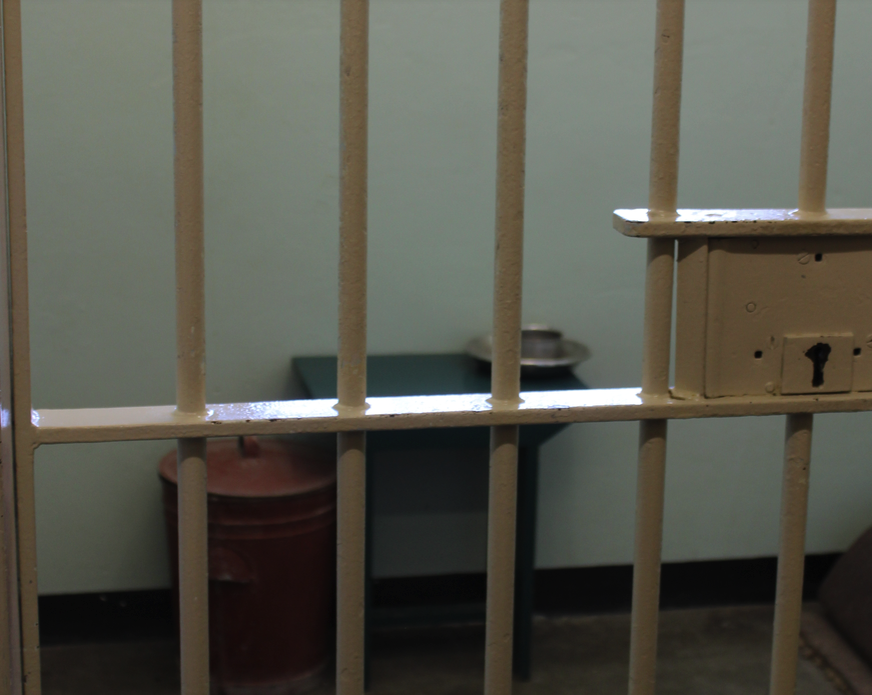 You can see the stark dichotomy of the haves and have nots here in South Africa's second largest city at the tip of Africa, which has been welcoming foreign visitors since the 15th century. Cape Town is famous for its beaches, the Victoria and Alfred Waterfront development reminiscent of Southern California, hip restaurants, upscale hotels, Table Mountain, reachable only by cable car or foot, and the lush Winelands outside the city. It's one of the most fun foreign cities I've been privileged to visit — and affordable for Americans. According to Lonely Planet, mid-range hotels cost well under $100 a night. But visitors would be remiss if they neglected to explore the history at places like Robben Island and the crowded townships a few miles away where black South Africans continue to live in abject poverty.
Abercrombie & Kent arranged for us to visit Robben Island — now a national monument and World Heritage Site that welcomes thousands every year. The company also made it possible for Langda Community guide, Bulelani Dondashe, to show us a township that attracts far fewer tourists.
There wasn't a better way to appreciate what Nelson Mandela and the other anti-apartheid activists were fighting for or to understand how much still needs to be done to correct the mistakes of the past.
At Langda Township, we met giggling, barefoot children playing in the sandy dirt outside converted hostels built for migrant workers after World War II and where as many as a dozen people shared one room. There are no showers or bathtubs; families bathe in small plastic tubs and cook on hot plates in their rooms. Schools are woefully under equipped.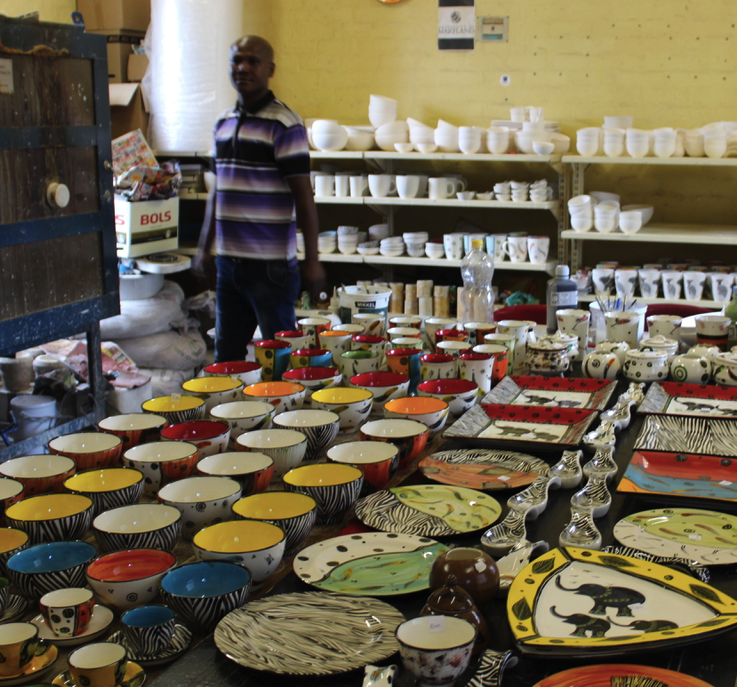 Ndoda Mbombo sits on the smaller than twin-sized bed he shares with his wife and 5-year-old. They sleep head to toe, he explained, as do his 7- and 10-year-old, who sleep on the floor next to them. Belongings are stored in suitcases crammed above the bunks. There are no toys in evidence. "I know you didn't come to see how poor we are," he said. "You come for an education."
The community center does the best it can to occupy children after school, teaching some the ancient art of drumming while teens sketch and women paint pottery to be sold.
Robben Island, meanwhile, is considered a symbol of "the triumph of the human spirit over adversity, suffering and injustice." It is here that Mandela emerged as a leader of the African National Congress.
Nelson Mandela was in his 40s when he arrived on June 13, 1964, already a symbol of the anti-apartheid movement. His cell had no furniture, only a bucket for a toilet. Virtually the entire leadership of the African National Congress had been arrested and Mandela, already serving a prison term, was given a life sentence and transported to Robben Island. From 1962 to 1991, some 3,000 political prisoners were incarcerated here.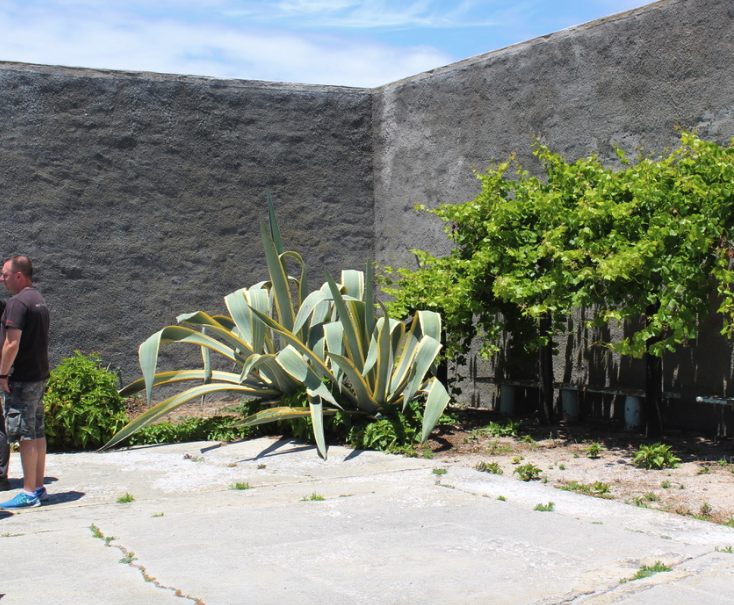 Mandela's famous autobiography "Long Walk to Freedom," was begun when he was at Robben Island and last year, on the centennial of his birth, "The Prison Letters of Nelson Mandela," was published, documenting not only his treatment but his efforts to stay connected with his family. He was not permitted to see his two youngest children, just toddlers when he went to prison, until they were teenagers. He was not permitted to attend either his mother's or his eldest son's funerals.
"As I walked out the door toward the gate that would lead to my freedom," Mandela famously said, "I knew if I didn't leave my bitterness and hatred behind, I'd still be in prison."
After his release (in 1990), he served as president of South Africa from 1994 to 1999 and was awarded the Nobel Peace Prize in 1993, sharing it with Frederik Willem de Klerk, who as president of South Africa had released him and had worked to end apartheid.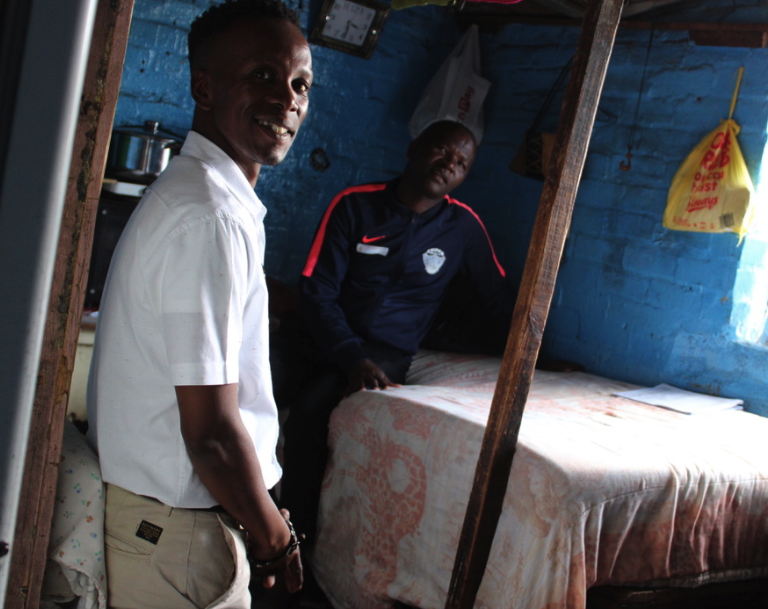 But like others here who grew up during apartheid, Langda Township's Nboda Mbombo has no education and limited prospects today, nearly 30 years after Mandela walked out of prison. Many adults here are illiterate. Unemployment is at 80 percent. "I wake up every day and look for work," he said. "I think maybe tomorrow will be my turn."
© 2019 EILEEN OGINTZ
DISTRIBUTED BY TRIBUNE CONTENT AGENCY, LLC.