By Eileen Ogintz
Jamison Dondero, from Dallas, is liking most everything in Switzerland, but the food not so much. "I'd like the fondue better if there weren't so many kinds of cheese in it," she said without a hint of irony. She can be excused because she is only 9.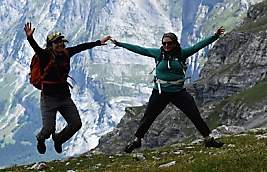 She and her sister Reese, their dad and friends are an Alpenwildhiking tour in the Swiss alps where there are many opportunities to taste traditional Swiss food like fondue, rosti (a kind of hash-browned potatoes with cheese and often meat) and boiled potatoes with melted cheese). Because of the Italian influence, in Switzerland, there is also plenty of pizza and pasta—even at traditional Swiss restaurants like the Restaurant Weidstubliin Lauterbrunnen that is operated by the large Camping Jungfrau Holiday Park with more than 400 beds and room for 1000 in the campground.
The Rosti are the most popular dishes, far more than fondue, though everyone seems to try it once.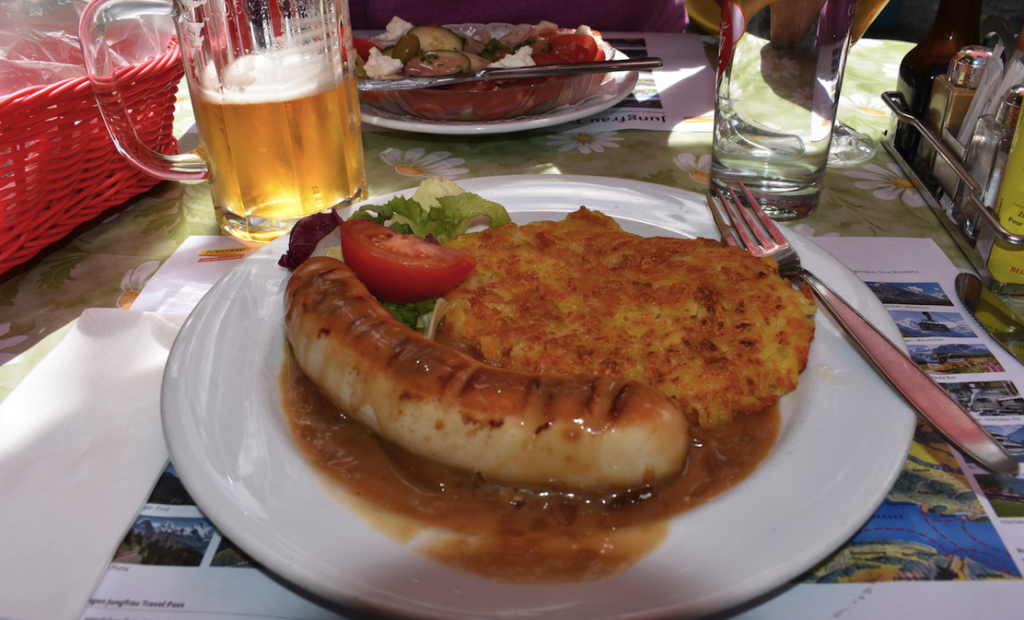 "Nature is what brings the people here," said the owner Ruth Fuchs. "There may always be something new but what remains is the nature."
That includes getting bumped by a cow on a hiking trail, said Reese Donderp, 12, from Dallas. "It is so pretty everywhere," she said. And the hotels are so different than in the United States—small and family owned for generations like the Hotel Gletschergartenin Grindelwald, where we stayed for three nights during our self-guided hiking tour arranged by AlpenwildTours.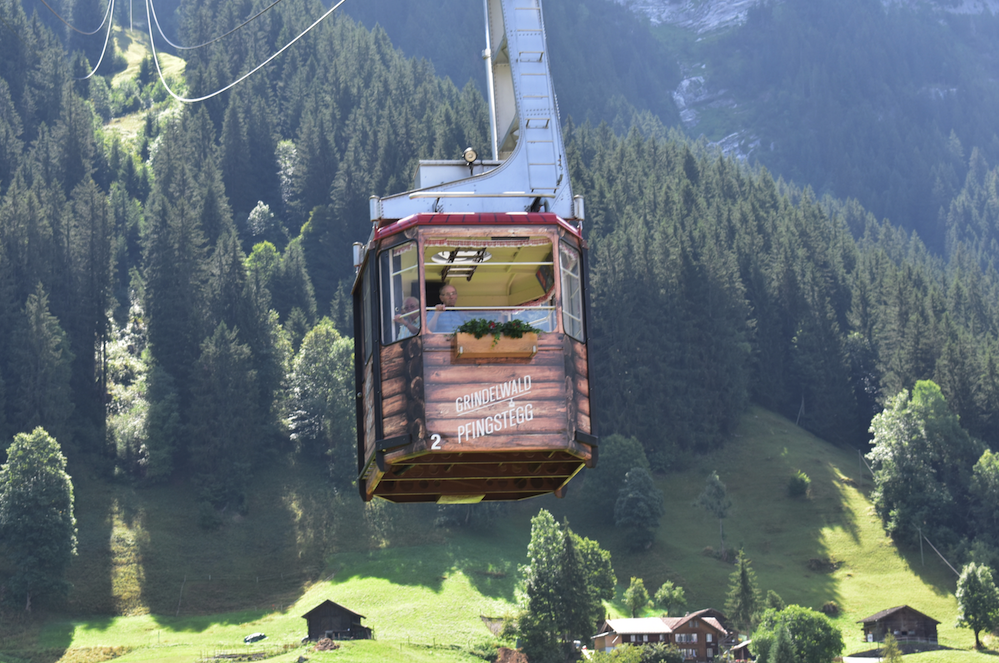 From the church in Grindelwald—it's easy to imagine this small ski town covered in snow—we take the Pfingstegg tram up to start our fourth day of hiking. There is a playground and alpine coaster, similar to what you would find these days a top many American ski resorts.
We adjust our backpacks and hiking poles (essential on the steep climbs) and head up. We are climbing along the base of the Mattenberg Mountain below the Grindelwald Glacier. It is beyond amazing—1,000 foot waterfalls, the glacier, the sheer mountain face, the views of the town of Grindelwald spread out below us. A tip: Most tourists like us have a Swiss Half Pass, which allows us half price on cable cars and trains (in this case roughly $8).
It is a steep climb but the views are worth it as we head to Baregg, a small restaurant. Just before we get there, we stop for a picnic my daughter Mel has put together. Freshly baked baguettes, locally made cheese, salami, the region's air dried beef, fruit…is the food especially good or are we just especially hungry? We sit facing the glacier, the 1000-plus foot waterfall and the mountain face. I could sit here all afternoon.
My husband and I hike slower than our daughters, seasoned backpackers, on the steep trails but there is no need to be in lockstep every moment. In Switzerland the trails are very well marked with signs that give an average time to get from place to place but unlike in the United States, the signs don't tell you whether the trails are difficult—steep or level? Rocky? We learn as we go, ultimately hiking down a forest trail back into Grindelwald.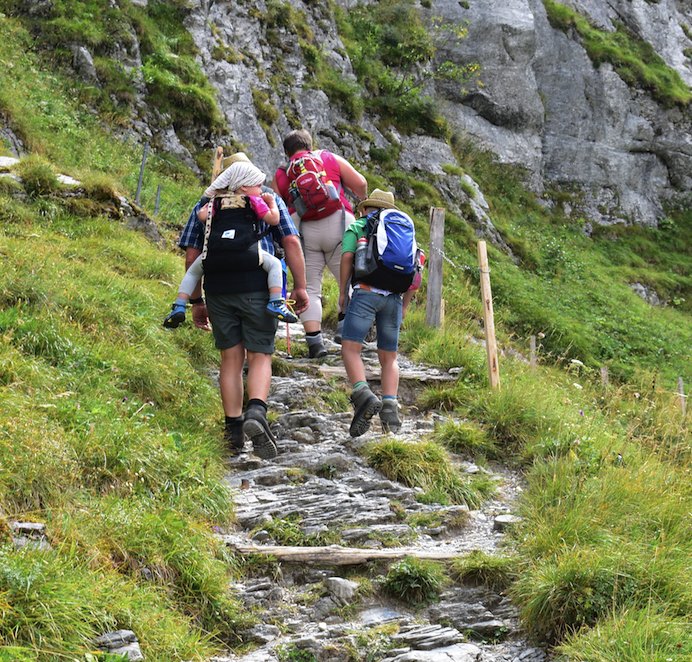 We're impressed by the number of families with kids we see who are climbing the mountain like young goats. A grandfather carries one young child on his back. Another young hiker is in flip-flops. We've lost the girls who ultimately find us back at the hotel where we have taken off our hiking boots and are nursing a much-deserved beer.
The Dondero girls had opted to descend from the First Station back to Grindelwald on trottibikes (kind of scooter/bikes). There is also a zip line and mountain carts. (Reese crashed and broke her sunglasses and though her arm was in a sling, she seemed fine.) "The only thing that would make it better," said Jamison, "Was if we had a dog with us!"