If one were to award the title for "a modern middle east" to any city in UAE, then Dubai would claim it! It can be verified by several sources that despite of being an integral part of the Middle Eastern region, Dubai is one of the safest places for tourists to visit in comparison to other Middle Eastern regions. However, there are minor things that people must be aware of so as to not stir up any kind of trouble.
While planning a trip to UAE, the number one destination on your list must be Dubai. The one thing that makes Dubai extremely safe and crime minimal are the very strict crime laws. Some tourists have even claimed that they find it safer than other parts of the world. Even though Abu Dhabi is the capital of UAE, Dubai is safer and more tourist friendly. It is the choice of destination when it comes to travelling with kids and family.
Getting Your Travel Document Ready
In order to visit UAE, you would have to apply for a visa without which you cannot enter the country. It is extremely important because this and passport are the two most important travel document that will help you travel to different parts of the world. The fastest way to get it would be by applying for Dubai visa online. You can enjoy the city as you please once you have your travel documents checked and verified at the airport.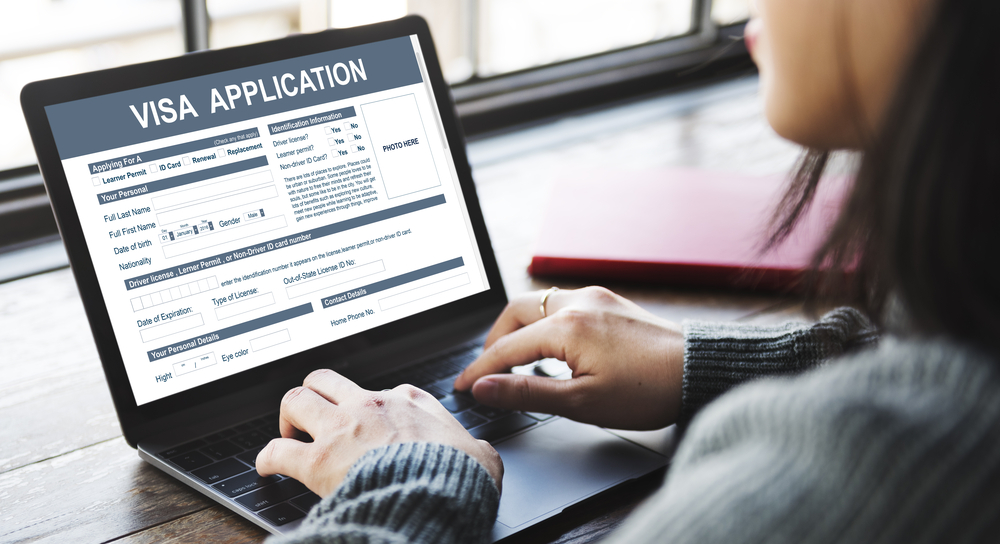 Getting a VISA is extremely important because people who make a one-day halt at Dubai to catch a transfer flight the next day also have to make a VISA at the airport. However, this type of VISA is available at the airport and only given because the Emirates Airport is a halting spot and gives this facility to their passengers. Getting a tourist VISA is completely different because people visit for more than one day, for tourism. Apply Dubai Visa Online at the earliest to avoid any kind of trouble at the airport later on.
Abide By Certain Rules for a Safe and Better Tourist Experience
Tourists must be aware of certain rules, regulations and etiquettes that are expected to be followed in order to make this trip memorable. It is a Muslim nation and that means that there are certain limitations to what can and cannot be done. The number one thing to remember is to dress modestly and follow a certain dress code in public areas. It might not be a criminal offense but it is expected from every person in order to show a certain amount of respect to their morals and values.
The Different Activities That You Must Try Out
When you visit Dubai, do not forget to embark on the adventurous desert safari. Pregnant ladies, elderly people and those with severe health issues might have to skip this as the car takes you driving and whipping around the long stretch of sand dunes. The only therapy that you need after this ride a long hour in a spa or massage centre to relieve yourself of the minor back and shoulder aches.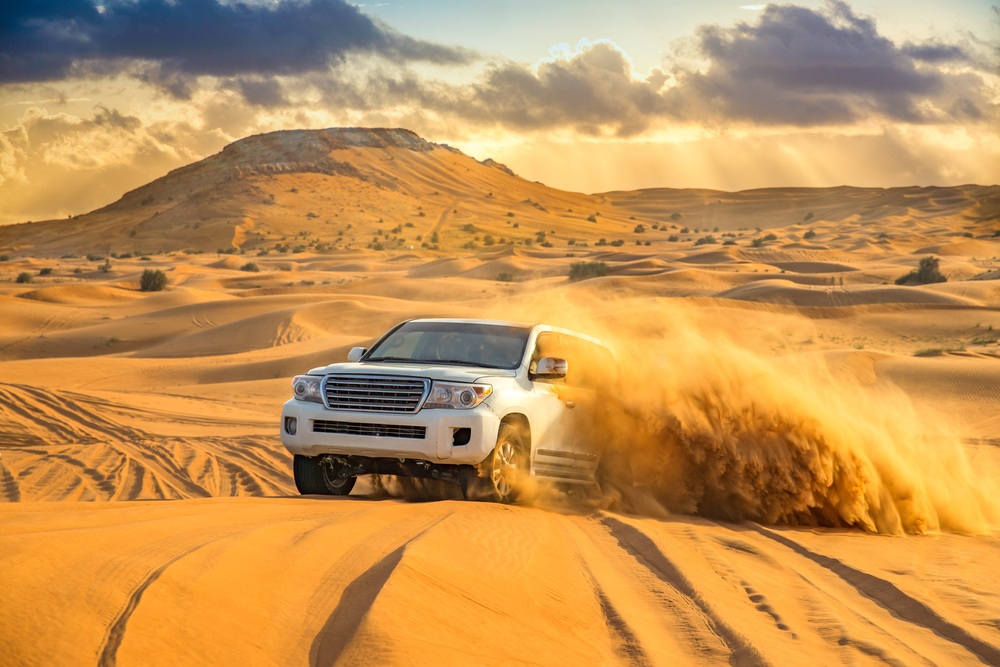 There are other things to explore in UAE with your family as well. There are several desert activities that kids can enjoy such as camel rides, picnic in the desert with a tent to provide you with comfort, etc. For people who do not wish to travel deep into the core desert areas can explore the city. There are several cultural heritage sites in Dubai that are simply mesmerising. The two main museums, the Dubai museum and Etihad museum are a must visit if you are interested in some historical knowledge.
Tourists are even allowed to visit mosques on the condition that they follow the dress code and a certain etiquette. It is a place for prayer and if a non-Muslim person wishes to feel the peace of the mosque, then they should be accompanied by an Islamic person to help them follow the rules.
The Best Time to Visit UAE
One of the best ways to explore UAE is to go around and explore. The weather in UAE is usually very hot and the temperature can rise up to 113 degrees on certain days. This is why it is best to visit during the winter months between November and March with clear sky and a comparatively cooler weather. However, these are the months when tourists flock to the city and it is what is known as the peak season.
In most Islamic regions, they consider Friday and Saturday to be the weekends. This is important for you to remember because planning a trip around these days can affect a lot of factors. On one side, you can explore more and till late hours but on the other hand, the places might be crowded by locals or even other tourists. Since UAE is a place that is frequently visited by people from both the east and the west, you will find people from different ethnicity. This is a once in a lifetime experience to meet people from all around the world and even share your experience and culture with them. The city is even safer during nights as tourists can travel around in taxis as the nightlife in Dubai projects a beautiful sight to behold.
Taking Photographs In UAE
While you explore the city, it is very natural to take photographs in order to cherish them later on. However, be cautious when you do take pictures of your family and yourself. Taking pictures of unknown locals and women without getting their permission can lead to fines and arrests as it is illegal to do so. The same rule must be followed while taking pictures of small children.
There are several cultural and historical sites of which you can takes pictures but refrain from being tempted into clicking pictures of presidential place, government buildings, airports and the metro. These are prohibited for security reasons just like in other parts of the world. The one thing you do not want to miss is clicking pictures of the beautiful landscape and sky space as it is aesthetic during the day and mesmerizing at night, especially in Dubai. Taking a time lapse of certain places would serve as an unforgettable memory.
The Different Cuisines And Delicacies Of UAE
Do not forget to try the different cuisines once you visit UAE, especially the Arabic dishes like; shawarma, hummus, falafel, shish taouk, kunafa, Mannakish, etc. There are several lavish restaurants that serve a variety of dishes that is mouth-watering. For people who like to explore street foods must walk around the city because there are several delicious street foods. The city can be a little expensive and thus eating from local restaurants and street foods once in a while will help you save a lot of money. Unlike other parts of the world, you can easily haggle on the prices from these small places.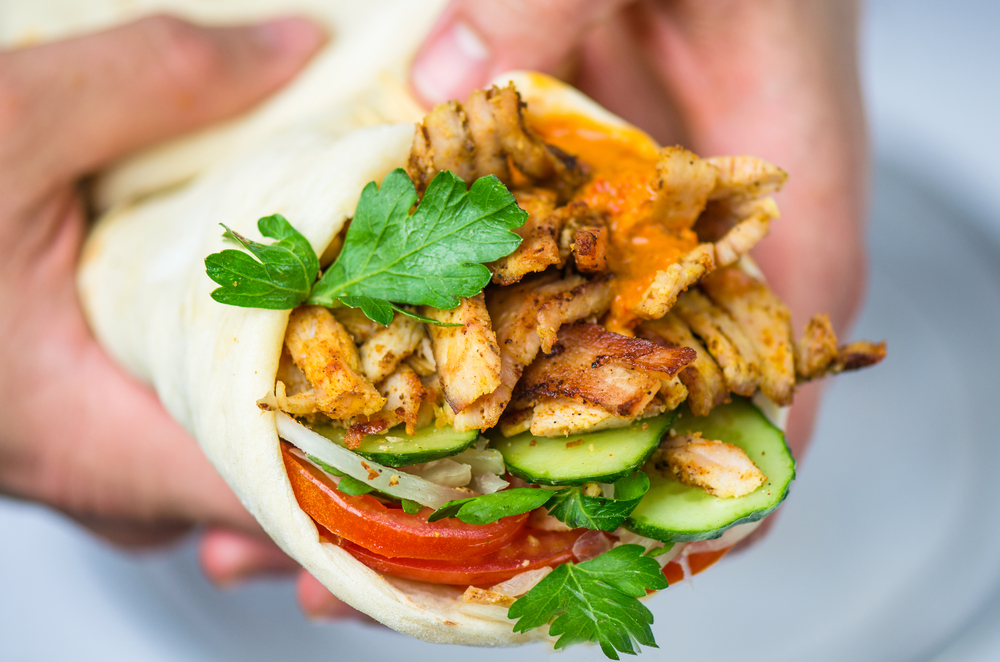 You might be given the best services when it comes to food at that hotel where you will be staying at but the real UAE food can only be tasted by exploring the local restaurants. The shopping malls also have several food stalls, restaurants and food courts in order to satisfy your appetite after a few hours of exploring and shopping.
One thing that you will not find in UAE are any dishes that are related to pork, have pork in them or pork in general. It is considered "haram" in the Islamic world and none of the region with a Muslim majority, specially the middle eastern region will have pork.
Excluding this, the other types of meat such as chicken, lamb, beef and camel are easily available everywhere. These dishes are usually prepared with a culmination of different types of spices and one must learn to adapt in order to handle the taste. It is important to inform the chef or waiter if you do not wish to have a very spicy dish because children and most elder people often cannot handle spicy dishes.
Visit Dubai for A Different UAE Experience
The thing that attracts tourists the most are the number of shopping malls. These places are not only visited because people want to shop for things but also because there are several other things to do in the shopping mall. Shopping with kids can be a little hectic and this is why there are other attractions such as the popular the Dubai aquarium and underwater zoo at the Dubai mall. It provides a complete family entertainment under one roof and the interior is definitely a sight to behold.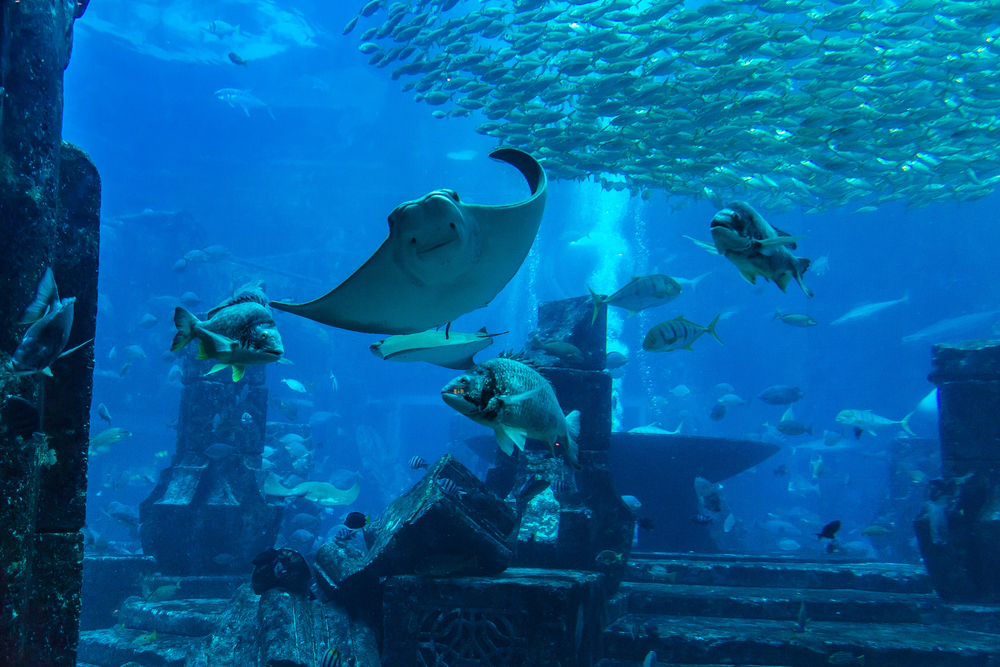 It might be difficult to communicate in other middle eastern countries but Dubai sees a regular visit from tourists and this has helped the commination process a lot. For those who wish to learn the Arabic language can do it in order to have a more relaxed and deep conversation with a local but most of them understand simple communicative English. You might need to learn a bit of Arabic if you wish to bargain in smaller markets and shops.
This is collaborative post from Cleartrip