By Eileen Ogintz
Tribune Content Agency
Barbara Cioffi had no concerns when she boarded the crowded train to Rome with her husband and two kids. But she did have a surprise in store.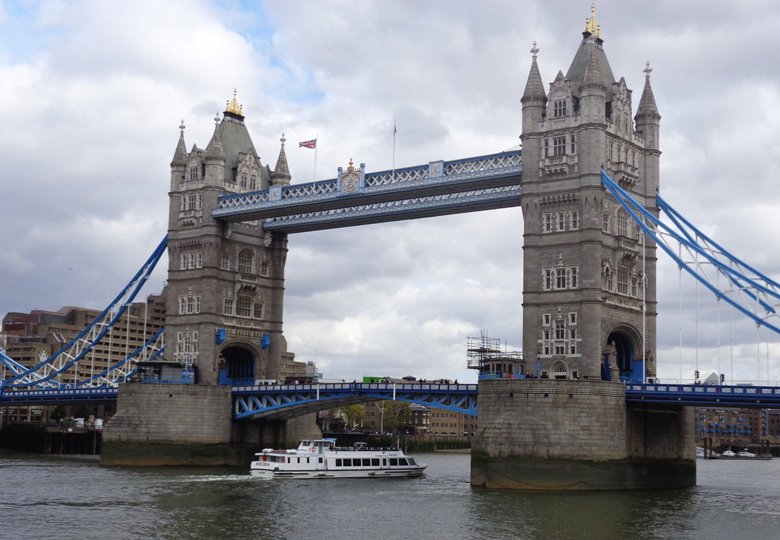 "When you listen to the coverage at home," the St. Louis mom said, "it sounds like everyone in Europe is afraid. But then you get on the trains packed with people going about their daily lives and you realize the perception is a lot different than the reality. Besides, she added, "You can't live your life being afraid to go anywhere."
The U.S. State Department has just issued another Europe Travel Alert, which expires Aug. 31, 2016. "We are alerting U.S. citizens to the risk of potential terrorist attacks throughout Europe, targeting major events, tourist sites, restaurants, commercial centers and transportation," the alert said. The large number of tourists visiting Europe in summer "will present greater targets for terrorists planning attacks in public locations, especially at large events."
The alert specifically noted the month-long European Soccer Championship matches from June 10 to July 10, the Tour de France cycling race (July 2 to 24) and the Catholic Church's World Youth Day Event in Krakow, Poland (July 26 to 31.) As for Poland, the State Department warns, "U.S. citizens should be aware that local infrastructure may be strained due to the large number of visitors … visitors to Poland should be prepared to show their passport and undergo stricter security screening throughout Poland."
I met the Cioffis on Carnival's newest cruise ship VISTA, which cruises the Mediterranean with stops in major tourist sites like Rome, Florence, Barcelona and Athens. But I didn't meet anyone onboard during our trip who was nervous about traveling with their kids in Europe this summer, even though we were in Crete, less than 200 miles from where the Egyptair plane went down. In fact, Christine Duffy, president of Carnival Cruise Line, onboard with her family, noted that bookings on VISTA, sailing the Med all summer, are strong, likely because it's a new ship and because it's the first time Carnival is in Europe for three years.
There is also the strong dollar. According to a recent analysis of 500,000 summer flight bookings by leading travel insurance provider Allianz Global Assistance, travel to Europe remains strong, with a more than 9 percent increase since 2015, though Americans are opting to visit places they feel safe. Travel to Brussels, for example, is down more than 30 percent while travel to Dublin is up more than 40 percent. Paris, however, is the exception, maintaining its spot as the second-most visited city in Europe by American travelers behind London. Europe as a whole recorded an overall 9.3 percent increase in travelers.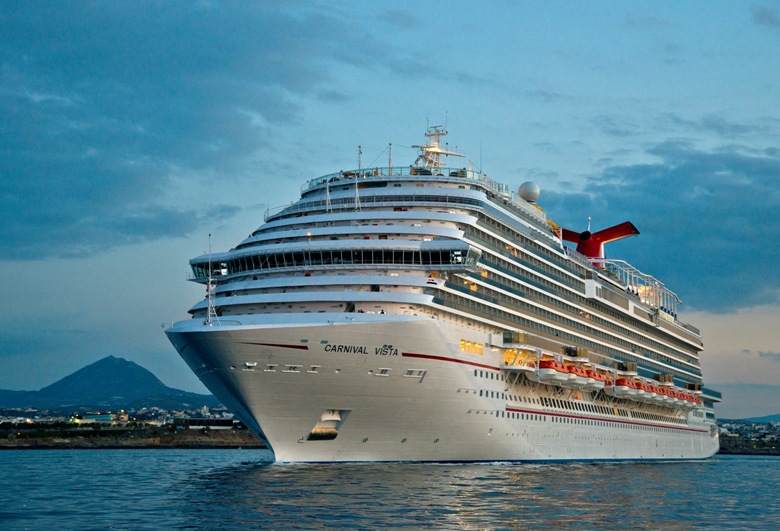 At the same time, international luxury travel network Virtuoso, considered an important trend forecaster, has reported that Europe continues to be the top destination this summer with Italy, the United Kingdom and France garnering the top three spots. Overall, European countries like the Netherlands and Ireland, which are offering great value to travelers, are seeking significant spikes in bookings.
I wondered if Americans felt safer onboard a ship than in a city center. Cruisers like Lisa Red, traveling with two daughters aboard Vista, confirmed that's the case. "I'm much less stressed than being in a big city right now with so much unrest,' she said. But according to a survey of travel agents by TravelAgent, that isn't enough to keep Americans cruising across the pond. Europe bookings generally are "off," with stronger sales to the Caribbean and Alaska, the survey found.
Some families, like the Skeens, traveling from Florida with three kids under 12, acknowledged that their families were surprised they were going. "But it's so educational for the kids," said Cecelia Skeen.
Wherever you are traveling, the State Department suggests you enroll in STEP, the Smart Traveler Enrollment Program, which will send you travel alerts and warnings, helping you to make informed choices about your travels. The program can also help the U.S. Embassy contact you in an emergency, including a family emergency at home, and help your family and friends get in touch with you. I did it — it took less than five minutes. This is an especially good bet if you are sending teens abroad this summer. You can also follow (at)travelgov on Facebook and Twitter.
Anytime you are in an unfamiliar and crowded place, you don't want to take your eyes off your kids, whether they are three or 13. We saw what happened at the Cincinnati Zoo. Make a place to meet should you get separated. The State Department suggests avoiding crowded tourist spots entirely this summer. Maybe this is the year to spend time in Tuscany rather than Rome, the Loire Valley rather than Paris? Remember, the Eiffel Tower and Coliseum aren't going anywhere.
Be prepared for additional security screenings. And have a "what if" plan with your family, should you get caught in an emergency situation and get separated. Where will you meet? (It's not a bad idea to make a meeting place each morning.) Does everyone have a smartphone? (Even if the kids don't have international cell service, you can use a mobile app like WhatsAPP, as long as you have Wi-Fi. Remind the kids that if you get separated in an emergency and they don't know what to do, look for someone in uniform and ask for help, just as they would do at a theme park or in an American city. Except in this case, it might be wise to practice with the kids asking in the language of the country you are visiting. ("I can't find my parents. I am an American. Can you help me?") Make sure everyone has the name, address and phone number of the hotel (or cruise ship — cruise lines typically give you a phone number to call in case of an emergency.) Last resort, you can leave a message at a place everyone will know to check. Also make sure each member of the family has money in their pocket, should they need to get somewhere on their own.
"Something can happen to you at home, too," said Erin Tate, traveling from Pennsylvania with her parents and young daughter aboard Vista. "You can't let the terrorists control your life," she said. "Then they win."
© 2016 EILEEN OGINTZ
DISTRIBUTED BY TRIBUNE CONTENT AGENCY, LLC.