By Eileen Ogintz
It's easy to talk the talk. Not necessarily easy to walk the walk—when it comes to truly welcoming kids.
Luckily for families who can afford The Four Seasons Oahu Ko Olina about a half hour north of Honolulu and the crowds in Waikiki, the resort more than lives up to its promises. This is one of the most kid-friendly hotels in Hawaii.
"It's hard to find a resort that really welcomes kids," says Kyra Shepherd, here with her husband, two young children and mother-in-law from Houston. "We love it here. They really take care of all of us."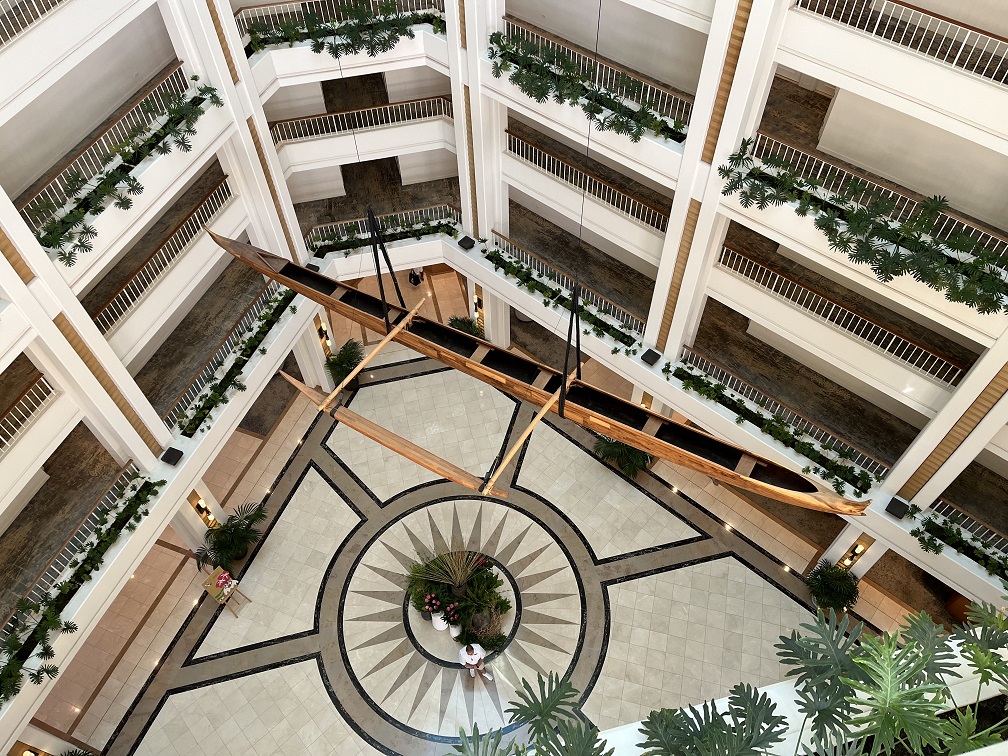 Not only is there a "keiki" children's pool, but also a calm lagoon with a sandy beach where the kids can play and splash in the water without worries the waves will knock them over. When the Shepherds arrived, the kids' names were spelled out in bath sponges, there were baby and children's toiletries and everything they needed for their 14-month-old daughter, even a high chair. "The little touches were really nice after an eight-and-a-half-hour flight with little kids." They felt comfortable with the sitter and booked her for another day. Kyra shepherd can't decide if she will relax at the adult-only infinity pool or perhaps indulge in a spa treatment at the Nanpaka Spa where you can have a treatment in an outdoor casita and relax in a Zen garden. This spot was where Hawaiian royalty once came for wellness treatments, I learn.
The Kids for All Seasons program, unlike at many luxury hotels, is complimentary for kids 5-12, though younger kids may visit the appealing sunlit space with an adult. The activities are listed by the time offered so kids may come for what they like—fish feeding around the resort, for example, lei making or Hawaiian stories and legends, among them. Depending on the season, there are teen-only activities—a sail and snorkel around the resort, for example or a guided hike.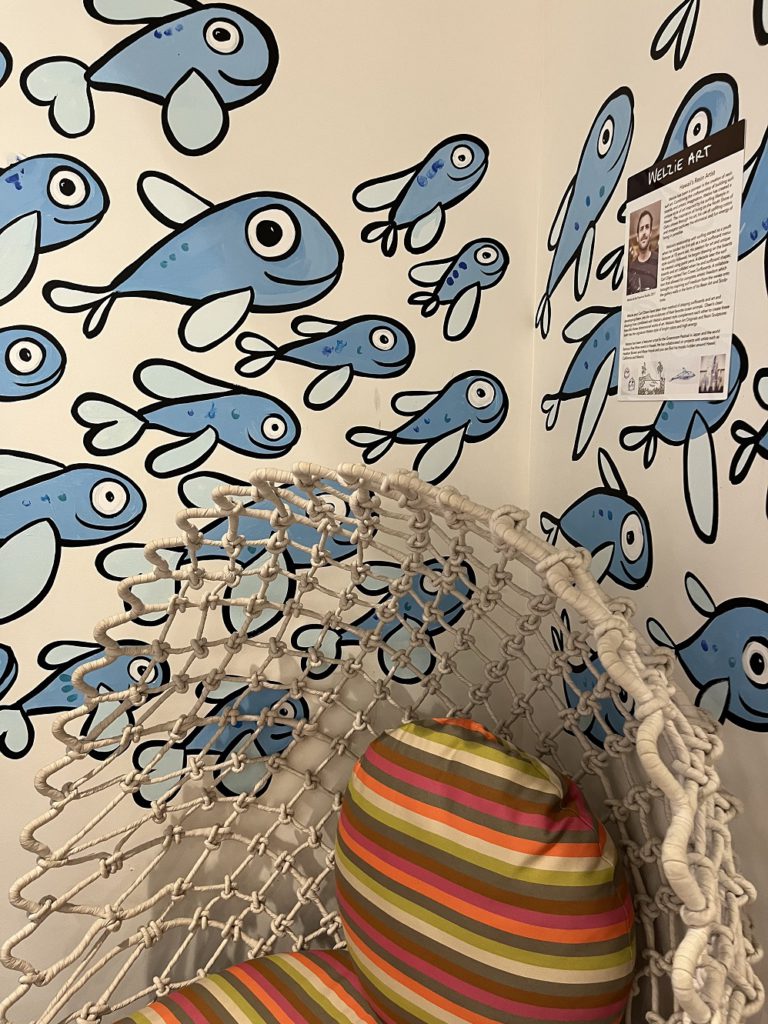 The resort also has a commitment to showcasing local artisans throughout the property (even in the kids club). We do a workshop with Christian Bendo (www.christianbeendoart.com) who teaches us how to create resin art with a surfboard shaped piece of local wood. When we are done, there is a sea turtle in our waves of white and various shades of blue. A terrific souvenir!
There is an artist in residence, Nick Kuchau, whose work is displayed as is that of earlier artists in residence.
The restaurants—even the acclaimed Mina's Fish House where entrees can be over $100 has a kid's menu featuring grilled fish and chicken as well as a cheeseburger, chicken fingers or mac and cheese. Noe's, for great Italian dishes, is set in a beautiful garden on a lagoon filled with koi.
The resort is equally appealing for couples, including honeymooners—we meet two newly married couples at the adult only pool, enjoying the swim up Dr Mai Tai Bar.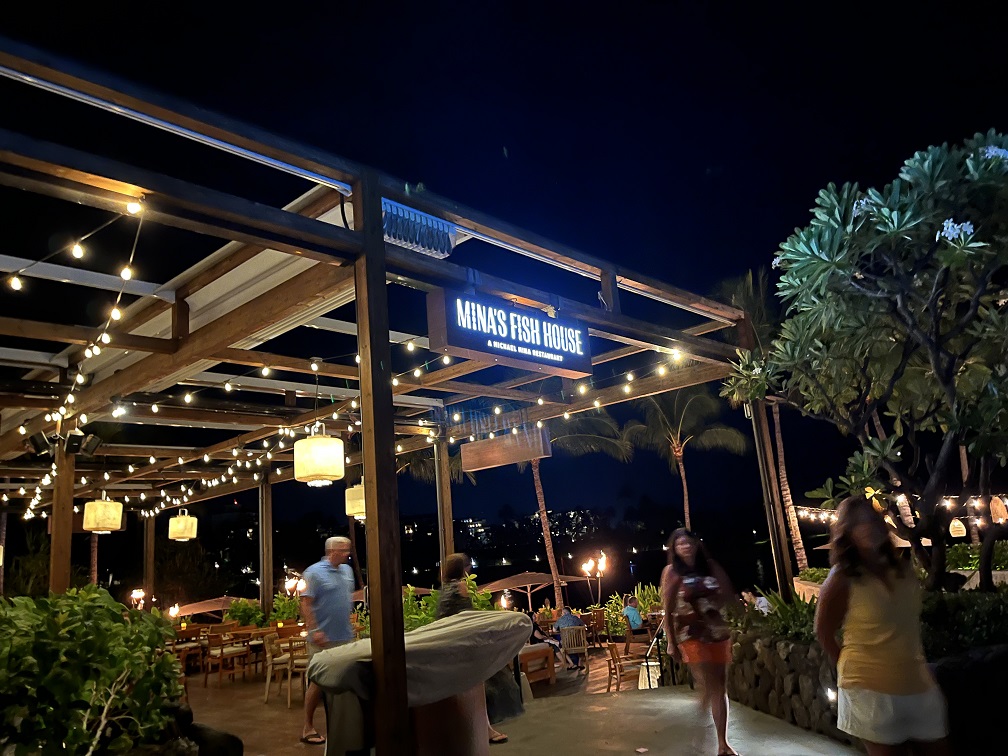 By the way, it's hard to get locked out of your room as each guest gets a waterproof wristband that serves as the entry key.
There are organized excursions—to Pearl Harbor guided by a veteran for example that destresses the experience – no need to stress about tickets, traffic or parking. Sure it is expensive ($150 per person) but having a guided experience to a top site without any stress is a plus on any vacation.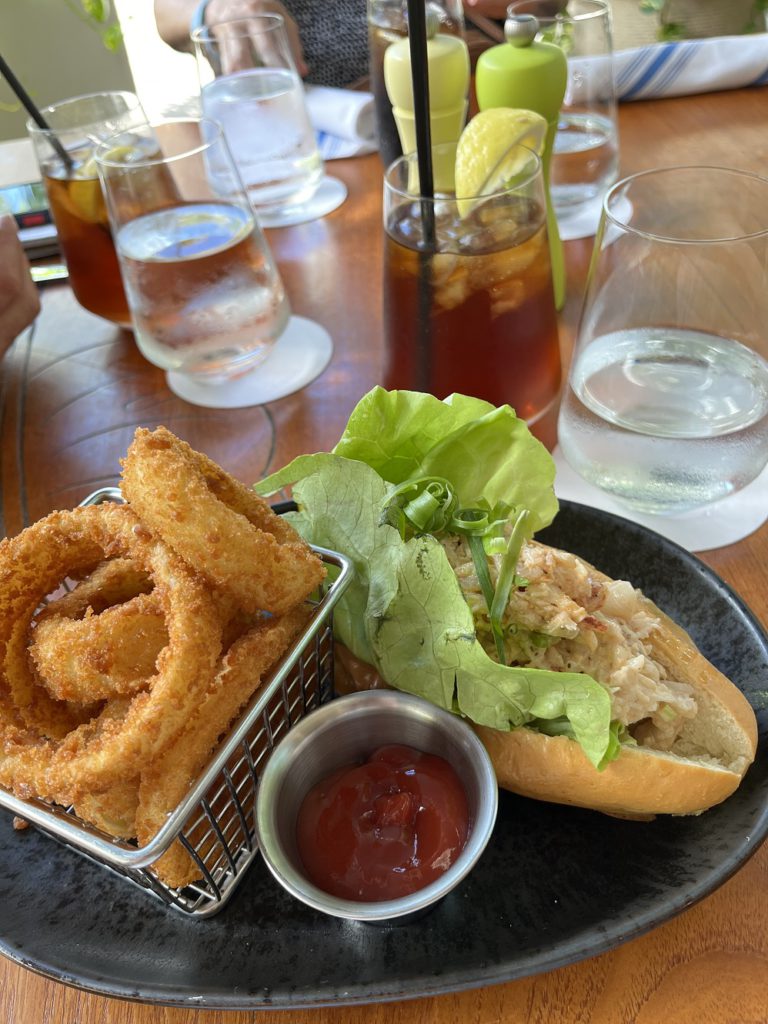 Many of those visiting Oahu for the first time don't realize there is so much more to this island than Waikiki, says hotel spokesman Michelle Edwards, who is raising two beach-loving sons here. To that end and to encourage guests to spend more time, there is a popular fourth-night free deal. Guests can visit Oahu's famous North Shore complete with a beach to see Turtles and the famous waves that attract surfers from around the world, food trucks for garlic shrimp and of course shave ice.
That's if you are motivated to leave the resort—a challenge, guests say laughing.