By Eileen Ogintz
They were oblivious to the paparazzi, alternately splashing in the water and sunning on the rocks as adults and kids alike gathered around snapping photos.
Welcome to Turtle Beach on the north shore of Oahu. Laniakea Beach so nicknamed because of the frequent sightings of the Hawaiian green sea turtle. People joke that the slowdown on the road is "Turtle Traffic," as people stop to see if they can any.
The turtles are said to love this rocky cove because it offers a feeding ground with kelp and green moss. We spent the night on the North Shore at Turtle Bay Resort where it's possible to kayak and perhaps snorkel with the giant turtles that weigh in at anywhere between 550 and 2000 pounds and can be as long as six feet.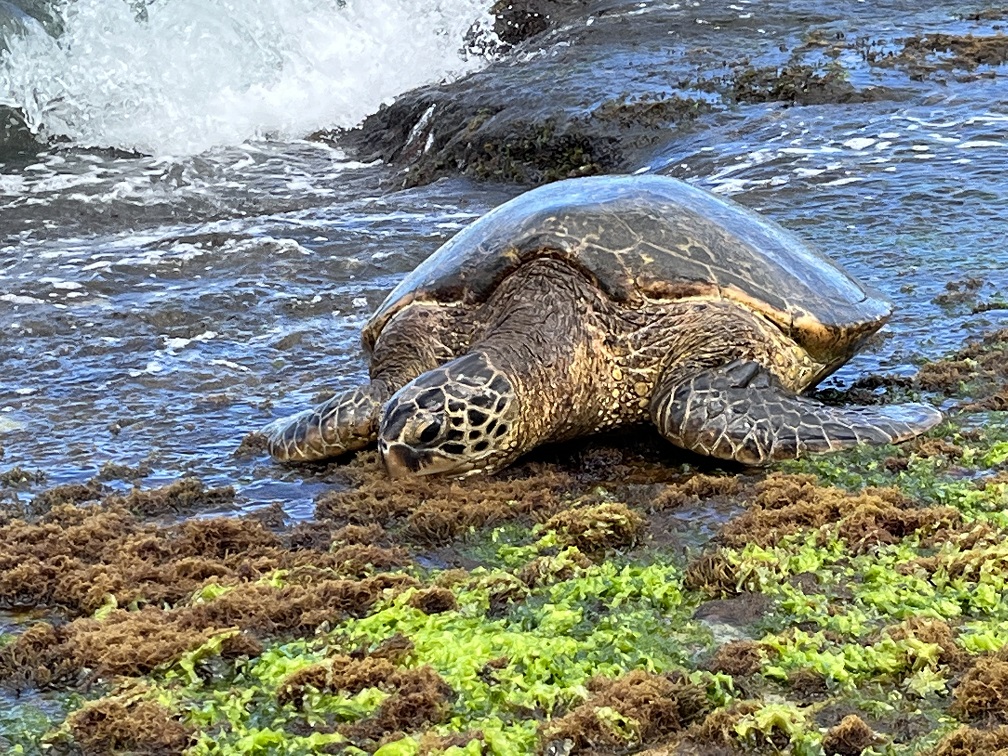 While at Turtle Bay Resort, we also were introduced to a 6-week-old 200-pound Monk Seal named Lehiwa (means attractive). The mother has had 14 pups, but this is the first one born on Oahu, we learn.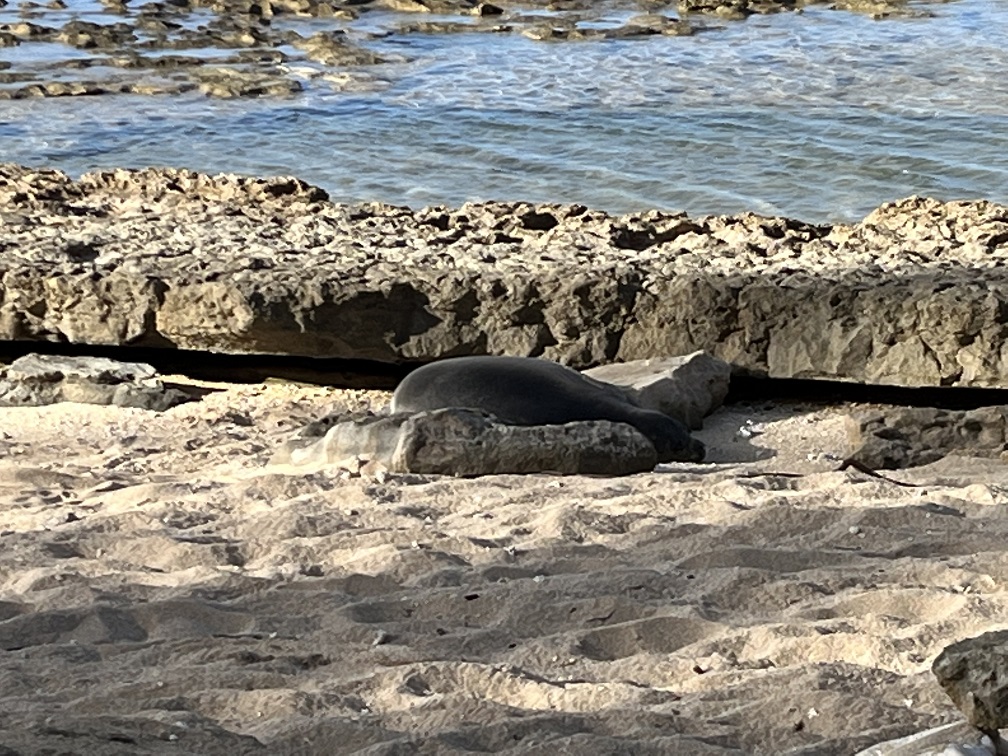 I was sorry we didn't have time to kayak near the turtles who hang out at one of the 1300-acre resort's seven beaches (there are five miles of coast line! , go horseback riding or birding. We did get to visit the farm (take an Agri tour!) where everything from corn to lettuce to bananas are grown.
We learned a lot more about native sea life the next day on a 3-hour boat excursion with Wild Side Specialty Tours. With just six passengers on board, it was an intimate and wonderful experience. There are up to 30 whale and dolphin species in Hawaii. Pacific Pilot whales were showing off for us around the boat and we spied plenty of sea turtles swimming from the west side of the island. We enjoyed great sandwiches for lunch and snorkeled among coral and tiny fish.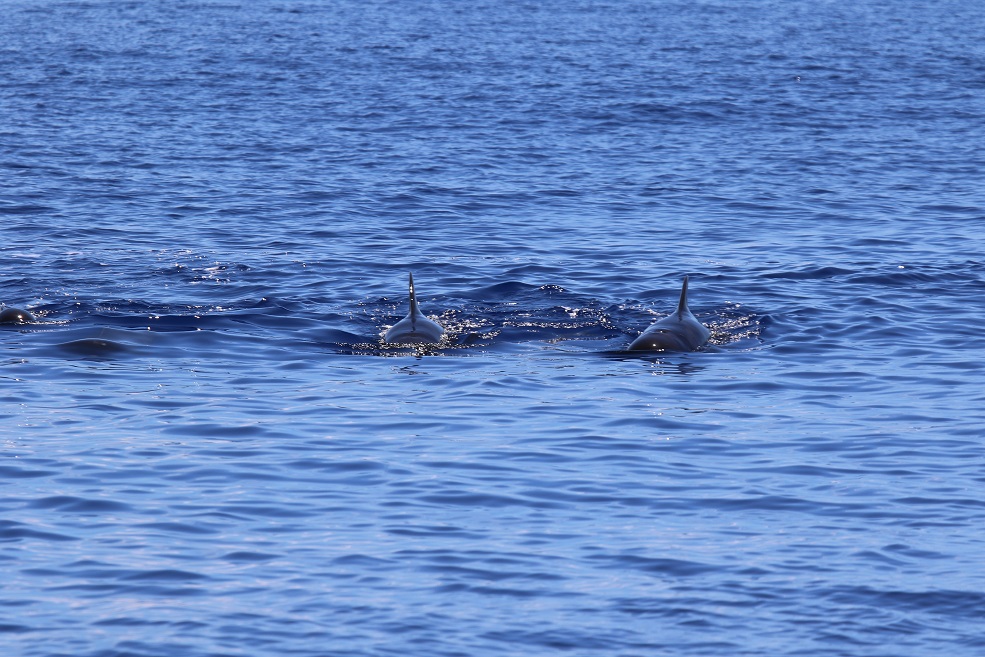 We could have jumped in the water again with the turtles but thought we could watch them more easily from the boat. Because the water is so clear, we could see plenty from the boat, thanks to our marine biologist guide Melanie Stevens. The females live to be 63 and weigh two tons.
Stevens takes many pictures for a research collective tracking the pilot whales. She is as excited as we were. "This doesn't happen often," she said.
A privilege, we thought.