Editor's note: Thanks to InsiderFamilies.com for this information.
Colorado's Vail valley is best known for its epic ski resorts — Vail and Beaver Creek. But local kids say there's so much more to love about the area. Hear directly from kids themselves about their favorite ski runs, off slope activities and more!
Vail is the bigger and better-known ski resort of the two. But Beaver Creek is a local's favorite. Most of the kids in the valley grow up learning to ski at Beaver Creek. Once they start out skiing their parents, then it is time to take on Vail's 5,289 skiable acres.
Favorite runs at Vail
Eleven-year-old Taya has just started skiing Vail more often starting last winter. She says you don't want to miss Sherwood Forest, Epic Mix Racecourses and any run under Chair 2.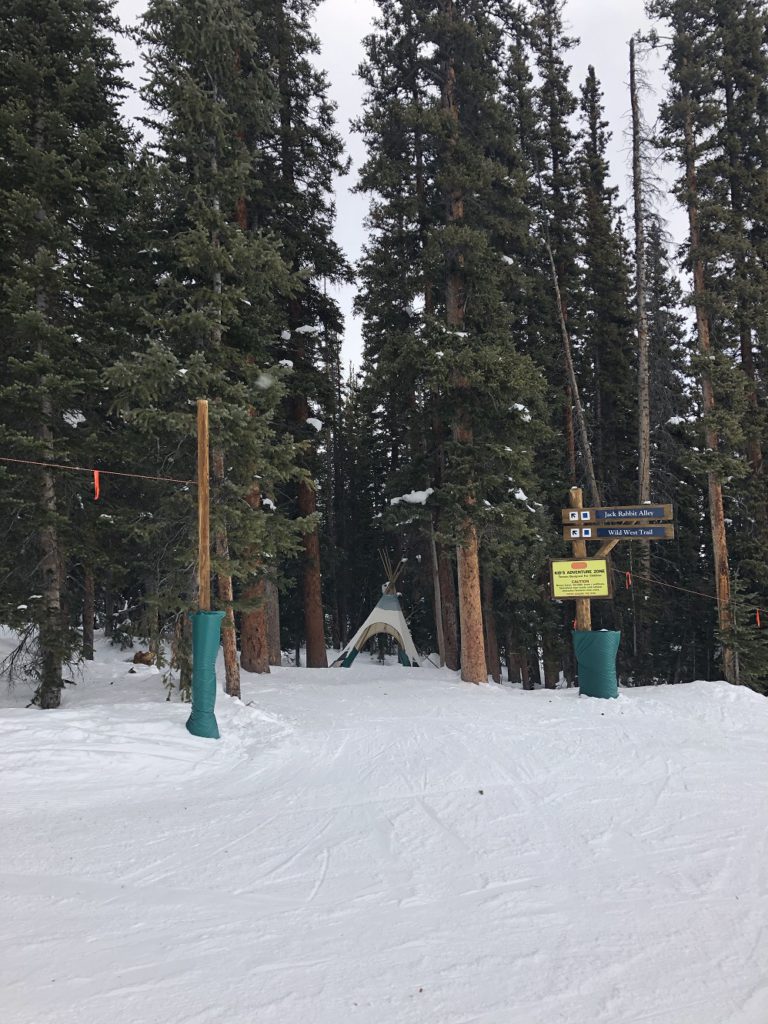 Favorite runs at Beaver Creek
Ask any kid their favorite runs at Beaver Creek and you are sure to hear back, "Jack Rabbit Alley and Ghost Town." These intermediate runs curve through trees and are filled with bumps and jumps perfect for little skis.
But if you ask a more advanced skier who ski races, like 11-year-old Taya, you will also hear Centennial and Bear Trap. These runs are steep and fast — the perfect way to gain vertical feet.
Favorite On-Mountain Food at Vail
While the moms and dads may consider the 10th the ultimate on-mountain Vail dining experience, the kids say go for the ramen at Mid Vail!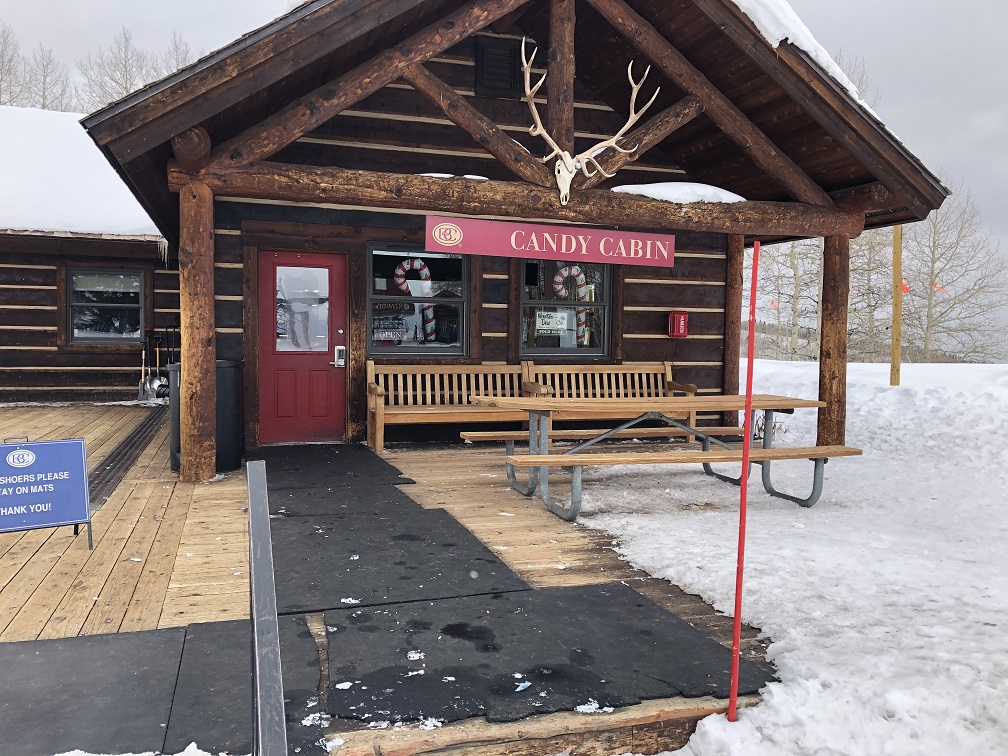 Favorite On-Mountain Food at Beaver Creek
Candy from Candy Cabin tops the list. Located at Strawberry Park, kids really need to be an intermediate skier to navigate this area. So, it is good motivation to learn to ski and practice carving those skis and driving that truck.
Hot cocoa is a close second at Saddleridge at Beaver Creek. It (or another non-bottled drink of choice) is included with the kids meal. The draw? There is a marshmallow, whipping cream, sprinkle station to load up the hot cocoa with crazy toppings.
But don't forget about the warm AND FREE chocolate chip cookies at 3 p.m. as you head down the mountain are a hit with everyone, not just the kids.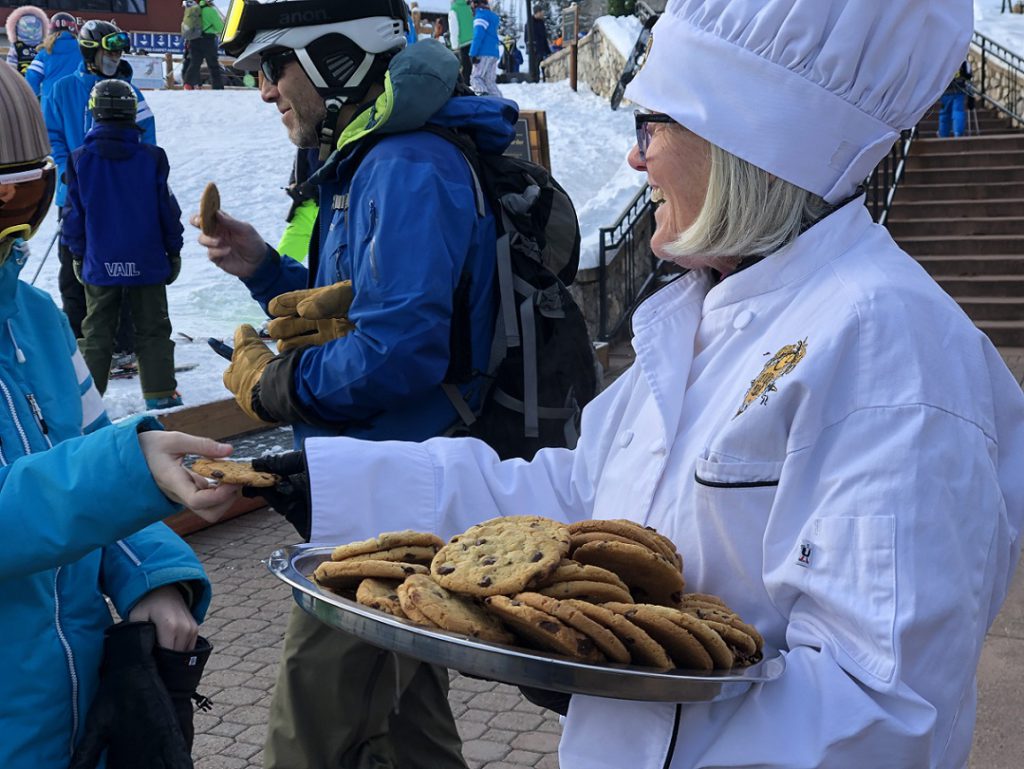 Favorite Things to Do Off the Slopes
11-year old Taya says she loves Lionshead ice skating. There are two ice skating rinks in Vail. Her favorite is the Alfderhof rink at Vail Square. It is a magical experience with twinkling lights overhead and views of the mountain. Recently snow tubing at Adventure Ridge may have taken over her favorite spot though. Whizzing down a hill on a tube with your bestie is pretty unbeatable. (https://www.insiderfamilies.com/adventure-ridge-vail-winter-fun/) She hasn't had the chance to check out the bumper cars at Dobson Ice Rink yet, but loved them at the Gaylord Rockies. So, chances are that will tie things up once she gets to try them out in person.
Of course, getting candy at Fuzzywigs & Rocky Mountain Chocolate Factory couldn't be left off the list.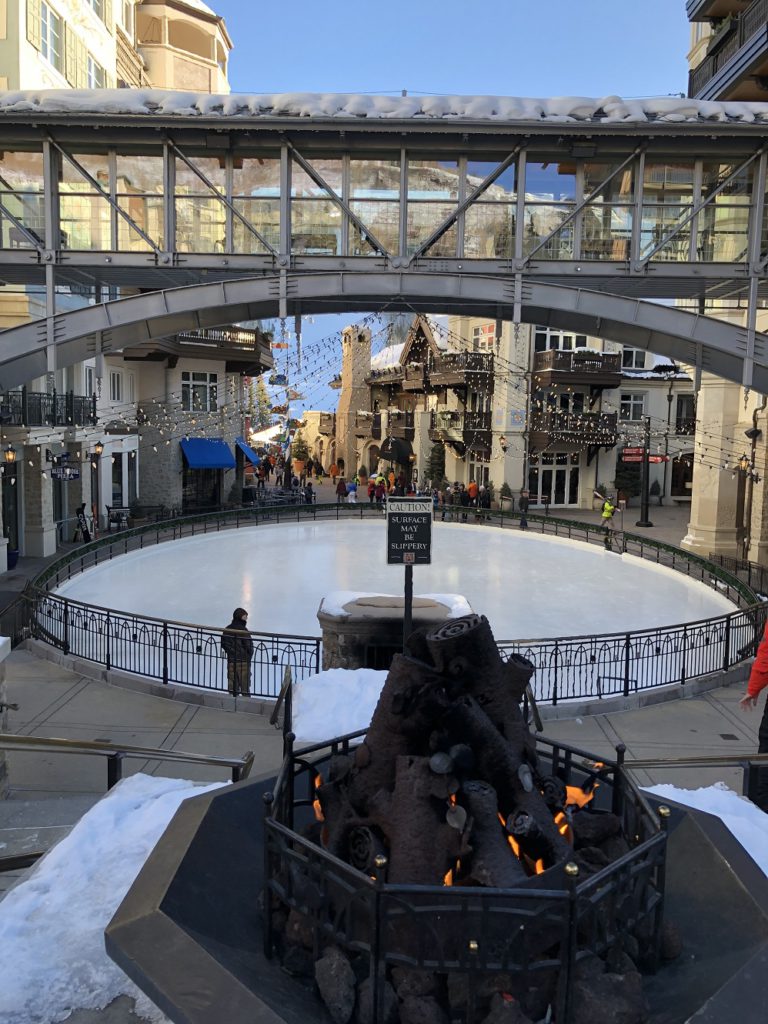 Favorite Place for Pizza or a Treat
Pazzos is always good for a slice of pizza. Blue Moose is a close second. But the best is picking out candy from Fuzzywigs or Rocky Mountain Chocolate Factory, or gelato from Rimini.
What They Always Have in Their Pocket (besides their pass)
No, the ski passes don't leave the ski pants. Not only do those get them on the mountain, but also feed them at lunch. But in addition to the ski pass you can find snacks from the pass office,
hand warmers and Hershey Kisses collected at the on-mountain restaurants in their pockets.