By Eileen Ogintz
Tribune Content Agency
The friendly, English-speaking bus driver on the Greek island of Patmos points us toward a local beach taverna where we eat with our toes in the sand.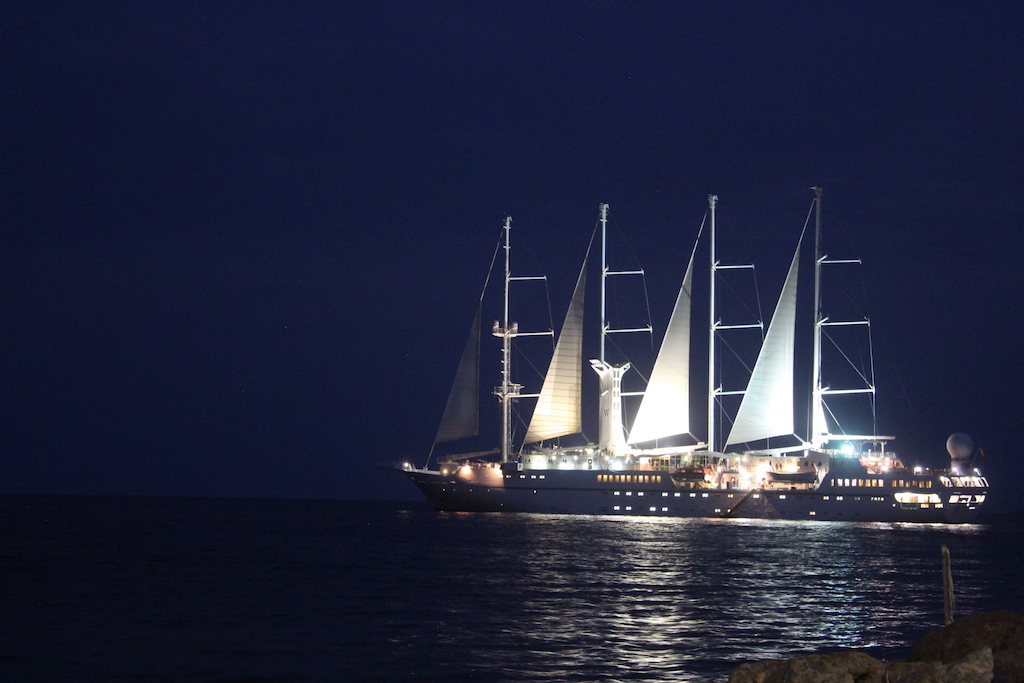 I checked another experience off this trip's bucket list — eating moussaka (the Greek casserole with eggplant and meat) at a local island spot, surrounded by locals overlooking the sea.
We were sailing around the Greek islands on the Wind Star, one of Windstar Cruises sailing yachts that we had sailed some 22 years ago from Athens to Istanbul, our first "big" trip without kids, and we have fond memories of our adventures — spending the day on a traditional Turkish Gulet boat; riding motorbikes in Santorini, buying Turkish rugs for our home.
This trip, though during the pandemic a year ago, was shaping up to offer the same kind of spontaneous experiences not always doable with kids who need to eat and sleep on schedule — a candlelight dinner on board; a trek up a steep, narrow ancient street lined with tiny shops on the island of Monemvasia, avoiding the crowds of Santorini on a catamaran.
Family travel, I've come to realize, doesn't always mean traveling with young kids. It might be Antarctica with grown kids; a Uniworld river cruise in Italy with siblings in their 70s; A fall trip to Cape Cod or to a Dude Ranch with adult-only weeks. On the Windstar trip, there were parents with a grown daughter and her partner; three couples who are close friends from Atlanta and a couple on their first trip without their toddler. Travelers can take advantage of two guests for the price of one fare across 20 of Uniworld's luxury, all-inclusive itineraries on Europe's top rivers through their 2022 Friends & Family Sale, including through Northern Italy. Book through Sept. 30.
Come fall, I always think about trips without the kids — whether, like the California couple we met, grandparents are babysitting, or the travelers are empty nesters, like the Atlanta couples.
You will find lots of good deals too. For example, Book a Windstar Cruise before Oct. 15, 2022 and receive an onboard credit of up to $1,000 per stateroom. And COVID protocols have been revised (no pre-cruise testing, though guests must show proof of vaccination.)
Certainly, you want options where you won't be surrounded by other families with kids. Consider the adult-only Virgin Voyages. ( Book a Dreamy Getaway on the adult-only Virgin Voyages and save half off your partner's fare. The offer includes a $100 Bar Tab Bonus (when you purchase a $300 bar tab.)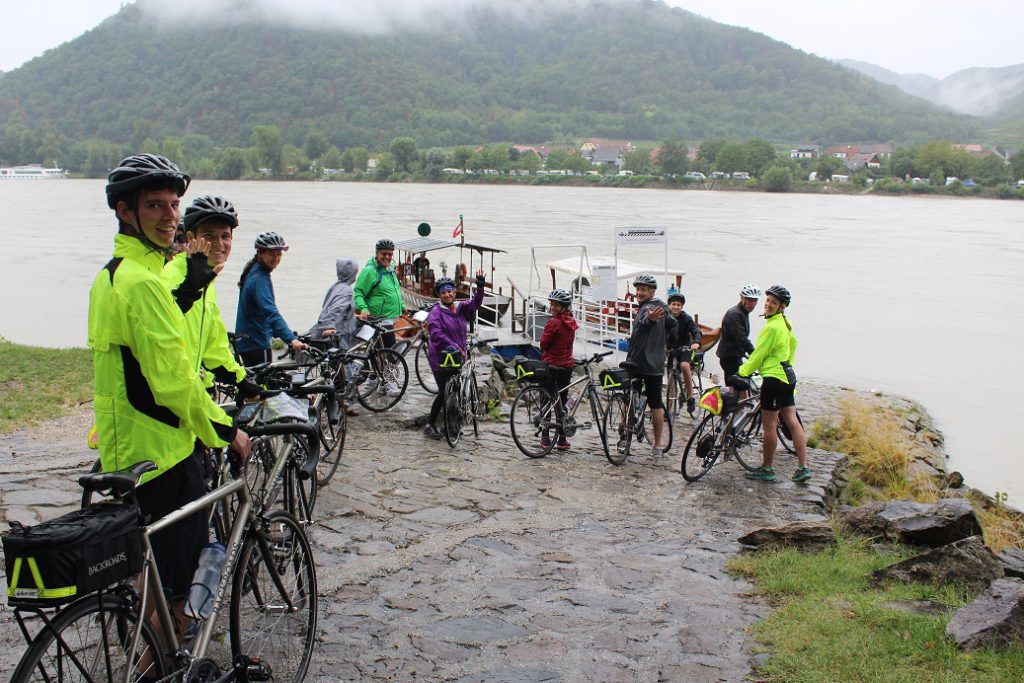 If your pals are active types, gather 12 and you can take over an itinerary from Backroads hiking, biking, exploring national parks or foreign climes.
Take a bucket list trip to the Galapagos Islands aboard a 20-passenger Ecoventura yacht where you can snorkel with sea lions, see the famed giant tortoises and blue-footed booby birds or swim with sea turtles. Empty nesters are one of their biggest markets.
As long as you are flexible and have travel insurance, you can score deals in the Caribbean in fall. According to Visit Turks & Caicos Islands, the best time to try and score a deal is from late August through September, October, and early November. Visitors will also have primetime access to the city's fall events, including The Caribbean Food & Wine Festival (Oct. 13 to 16), featuring the island's best culinary talents, or The Conch Festival (last weekend in November), celebrating the Queen Conch and everything it represents in Turks & Caicos.
Bermuda, just a 90-minute flight from East Coast getaways is touting an Endless Summer promotion with up to half off. Book by Oct. 31 and travel until March 31, 2023. Cambridge Beaches, an iconic hotel dating back to 1923, has just undergone a huge renovation and has four private beaches. The deal starts at $289 a night and includes a $25 nightly resort credit.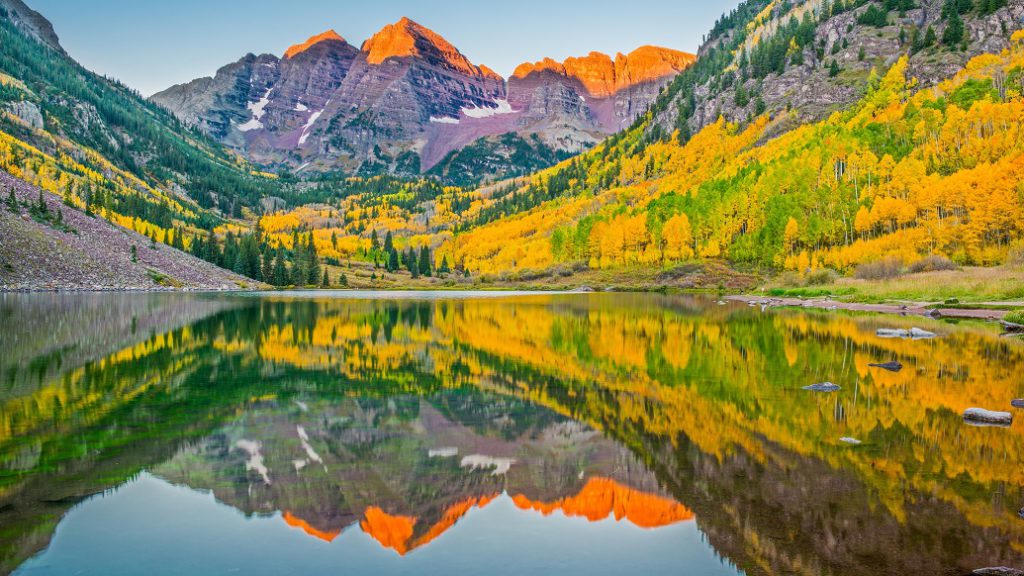 We love Colorado in fall – the quaking Aspens, the spectacular foliage, the festivals (Breckenridge's Oktoberfest is back Sept. 23 to 25 and Elk Fest in Estes Park the first weekend in October), hot springs, the chance to hike, bike, shop and savor delicious meals without booking weeks in advance. You'll find good hotel deals across ski country.
Wine aficionados may want to explore the Willamette Valley in Oregon (600+ wineries) but it's also known for its farms, boutiques, and historic downtowns with plenty of hiking and biking.
Go someplace where it's shoulder season — Cape Cod, for example, where it's still warm enough for the beach but they won't be crowded with families or Arizona where you can play golf or tennis, indulge in some of the country's best spas in Scottsdale.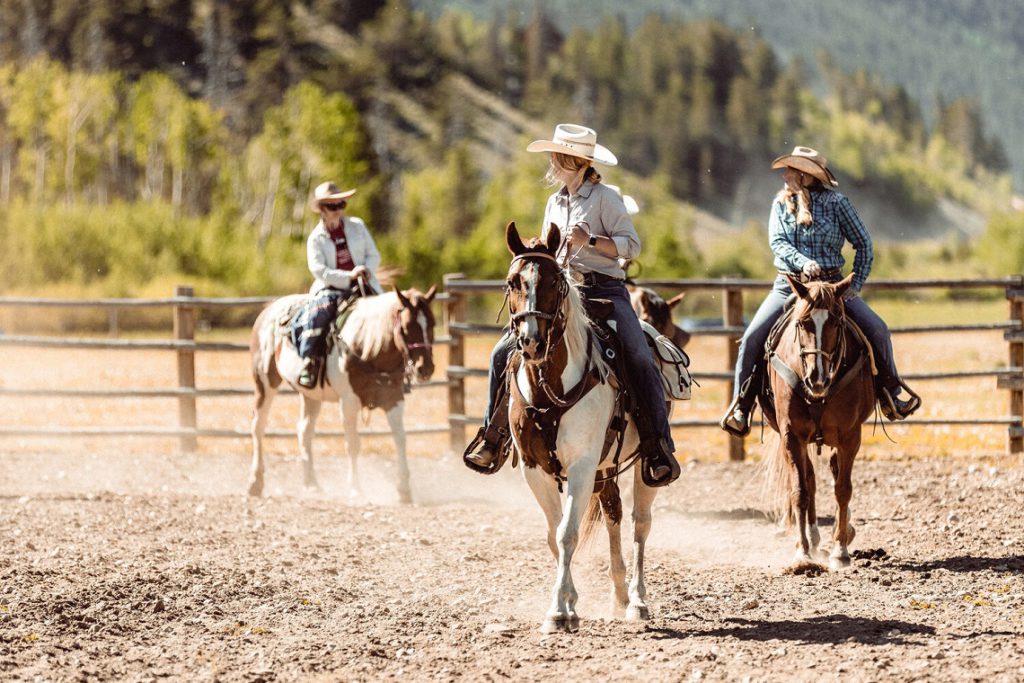 Dude ranches have a lot more to offer than horseback rides, though there is plenty of that. There's also fly fishing, whiskey tasting, line dancing, cooking classes, photography workshops and wine tasting, and specialty adult weeks, including at two of our favorite ranches, Vista Verde in Colorado and Flathead Lake Lodge in Montana, owned and operated by the same family for more than 75 years.
Aboard a Uniworld Venice and the Gems of Italy river cruise four years ago, we met sisters traveling together; brothers and their wives; a mom and son, dad and daughters, a group of cousins … the list went on.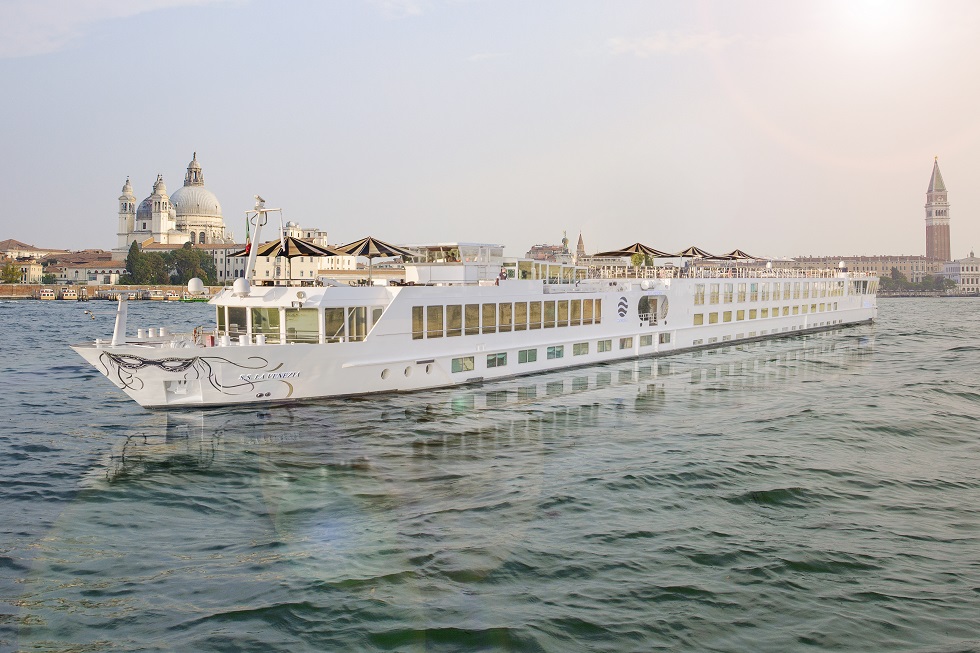 Their ages ranged from 26 to 87. (The lone twenty-something was traveling with his mom from South Africa.) At least one in four of the 101 passengers were part of family groups that included a 78-year-old Minnesota widow who had gotten her first passport — and a new suitcase — for the trip with her daughter and son-in-law. She had always wanted to go to Italy, they explained.
"How was lunch?" our English-speaking bus driver asked when he drove us back to the port on the Greek Island of Patmos.
Just what we had hoped, we said.
(For more Taking the Kids, visit www.takingthekids.com and also follow TakingTheKids on Twitter, Facebook and Instagram where Eileen Ogintz welcomes your questions and comments. The Kid's Guide to Philadelphia and The Kid's Guide to Camping are the latest in a series of 14 books for kid travelers published by Eileen.)
©2022 Eileen Ogintz. Distributed by Tribune Content Agency, LLC.