By Eileen Ogintz
TABERNASH, CO — Finally, the Ute and Arapaho tribes made peace.
They had been feuding for decades and when they settled their quarrels, they buried the Devil on the Colorado mountain top along the continental divide, leaving only his thumb exposed as a reminder of the horror at war.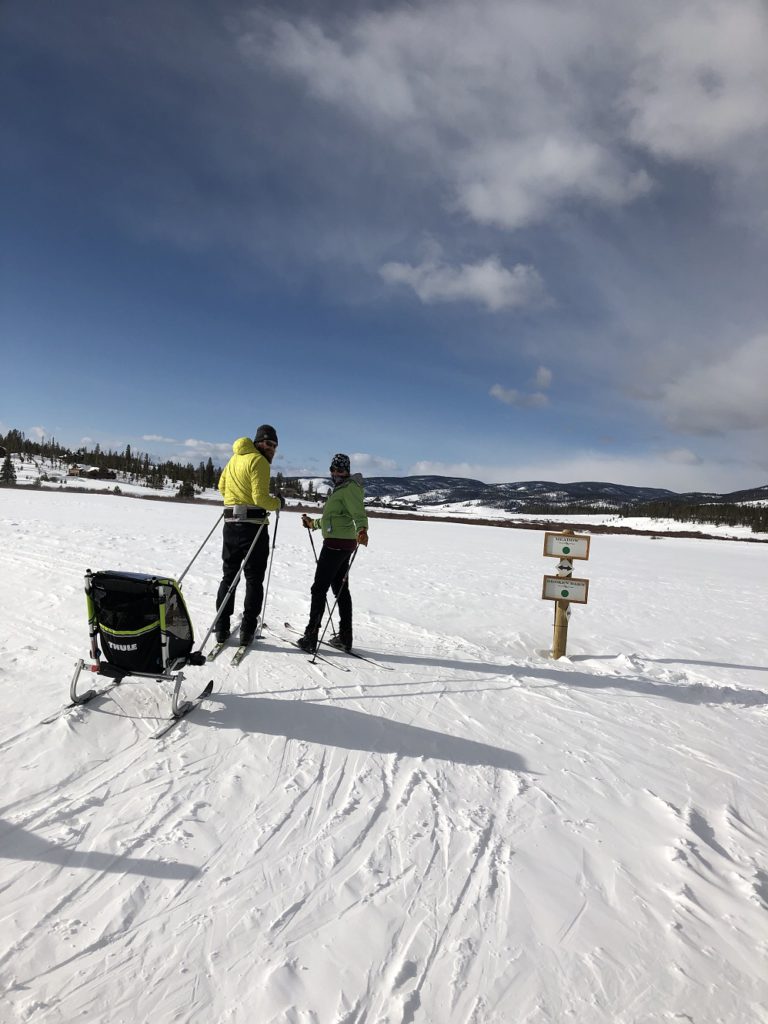 We see that giant snow-covered thumb as we are getting a Nordic classic ski lesson at Devil's Thumb Ranch, a four-season resort on 6,500 pristine acres about 75 miles west of Denver and 15 miles from Winter Park and its famous downhill slopes.
This snow season, the resort, recognized twice as the nation's top Nordic ski resort by USA Today, has begun offering packages for those who crave the adrenalin-rush of Winter Park's slopes. But I wonder why anyone would want to leave. Certainly, there is plenty to do—Nordic ski or horseback ride, snowshoe or fat bike–all on 120 km of groomed trails. And just as guests here may head to Winter Park (where the ranch owners also own the 15-room Vasquez Inn and the 41-room Trailhead Inn), vacationers not staying here find their way here to enjoy the Nordic trails (a day pass is just $20 compared to more than four times that at Winter Park).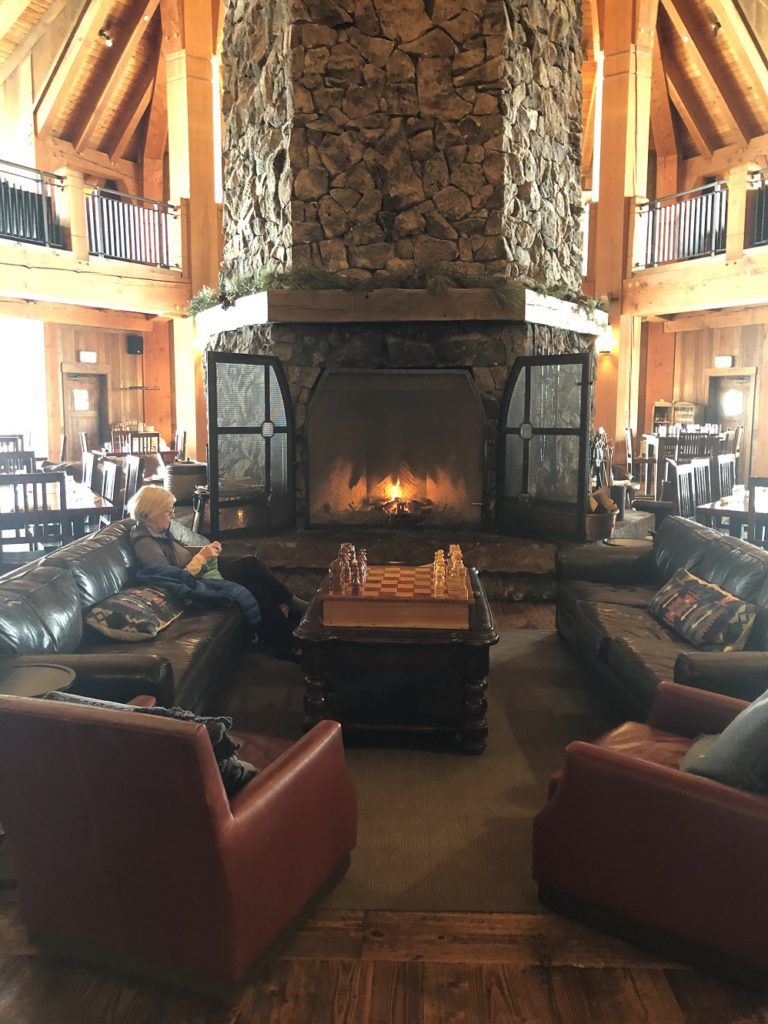 Another plus: babies and toddlers can come along in a special covered multi-sport trailer pulled by mom or dad. "A really good workout," one dad laughed, his seven-month-old snug and asleep behind him in a multisport sled.
There is yoga (for kids too) ice skating, sledding, tubing, a junior Nordic program and the chance to soak in the outdoor hot tub or play in the outdoor pool. The Cowpoke Day Camp offers year-round activities. Don't your kids want to learn orienteering? (Two-hour sessions cost $40 per child.) The restaurants offer kids' menus (how about a kid-sized Wagyu burger or steak accompanied by shoestring potatoes?)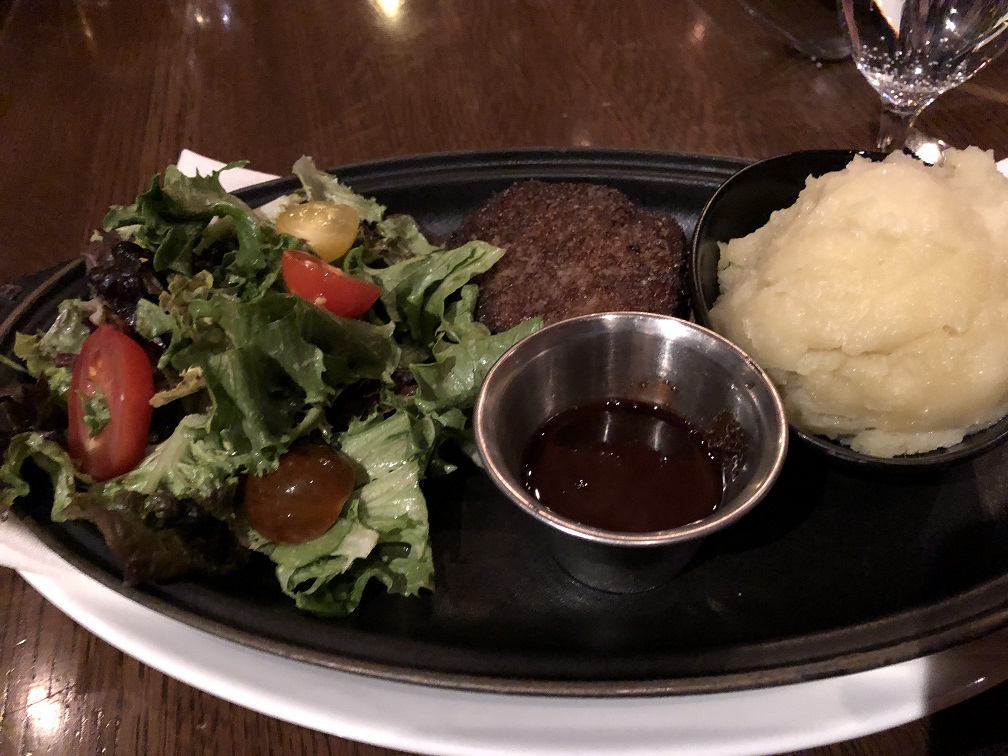 Let's not forget the big (18,000 square foot) spa. There's nothing like a massage, steam, sauna and even an aroma therapy room to rejuvenate you after some fun in the snow using muscles you haven't for a while. The best part: soaking in the spa hot tub overlooking the vista of snow-covered fields and mountains. How about an altitude adjustment massage—we are at 8,500 feet after all or a head to toe honey hydration wrap? (Yes, the ranch has its own beehives and in the summer, extensive vegetable and herb gardens.)
Devil's Thumb has both "Relax & Play" inclusive packages starting at $879/night based on double occupancy ($419.50/person) and $589/night single occupancy. Guests can book directly on-line or by calling 970-726-7000. Once booked, guests work directly with the concierge team to schedule activities and meal reservations. Not included are spa treatments, alcohol, taxes and gratuities.
Many guests, however, opt for the ala carte package. You pay for breakfast and lunch at Heck's Tavern (great homemade soup and green chili) and dinner at Ranch House Restaurant & Saloon where the signature offerings are Wagyu steaks from the ranch's own herd.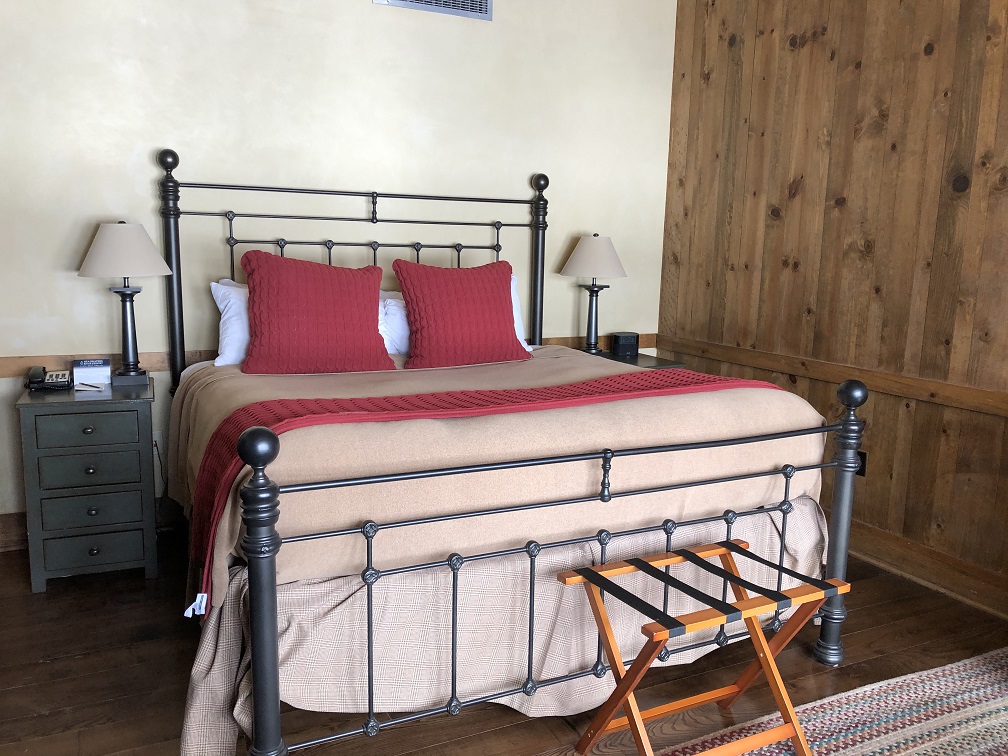 Executive Chef Kim Moyle and her team use farm to table food sources. Being environmentally responsible is the mantra of this property which can accommodate up to 275 people in beautifully appointed rooms in two lodges complete with leather chairs and iconic decorative touches sourced by Suzanne Franch (our room has an old and well used red, blue and yellow rocking horse), and dog-friendly cabins (one to four bedrooms).
In summer and fall, people from all over the world flock here to fly fish, hike, horseback ride and mountain bike. There are guided river rafting trips on the Colorado River and guided trips on Grand Lake as well as birding walks, ziplining, archery even laser biathlon.
It's nice to see the emphasis on protecting the environment here—from solar energy to water treatment, "From the Earth and Sea" sustainable farming-based dining.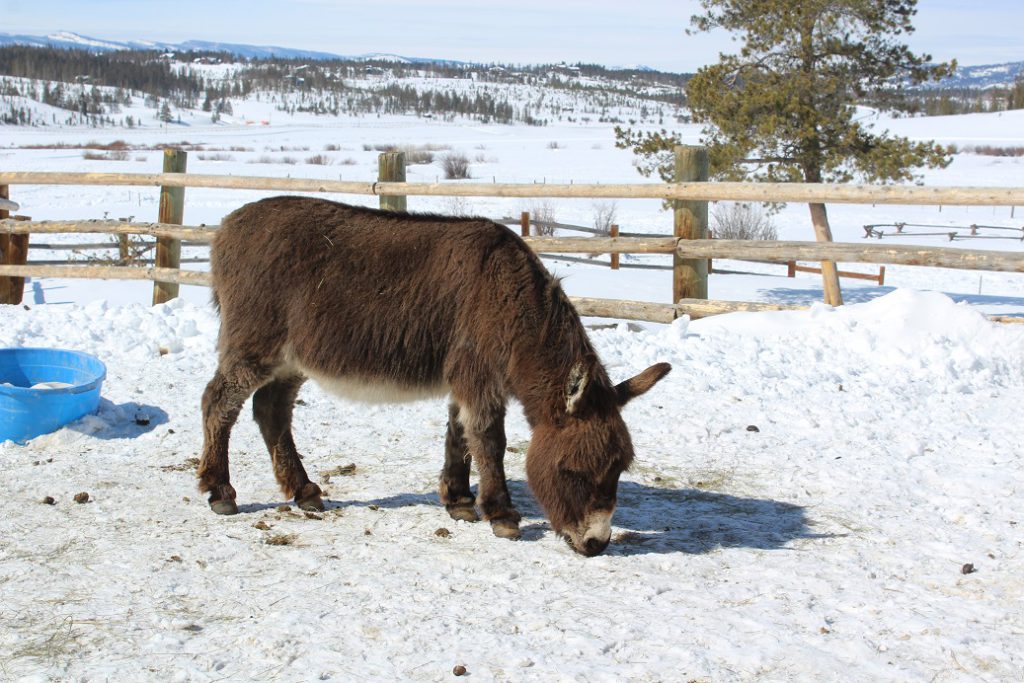 Kids love to visit the stable where besides 40 horses there are miniature horses, dwarf goats and donkeys, chickens and ducks. They'll also like the Game Room with foosball, bubble hockey, pool and even candle pin bowling as well as live music a few nights a week
Time for dinner – elk loin maybe?