By Eileen Ogintz
Tribune Content Agency
Check out those lights!
For a lot of us, heading to holiday light displays has become as big a Thanksgiving weekend tradition as football and pumpkin pie. Besides, there's no better way to get everyone out of the house — and avoid all the chores inevitable with a house full of guests.
"It gets me ready for the holidays," said one woman I met at Disneyland one Thanksgiving weekend, where many families come every year to ride holiday-themed attractions and marvel at the elaborate holiday parades and light displays. That's the same in Orlando, of course, where all of the theme parks are bedecked with holiday dazzle. Festivities at Walt Disney World kicked off the first week in November with holiday doings at all of the parks, resorts and the Disney Springs shopping and entertainment area where there is a nightly Festival of Toys interactive holiday dance party.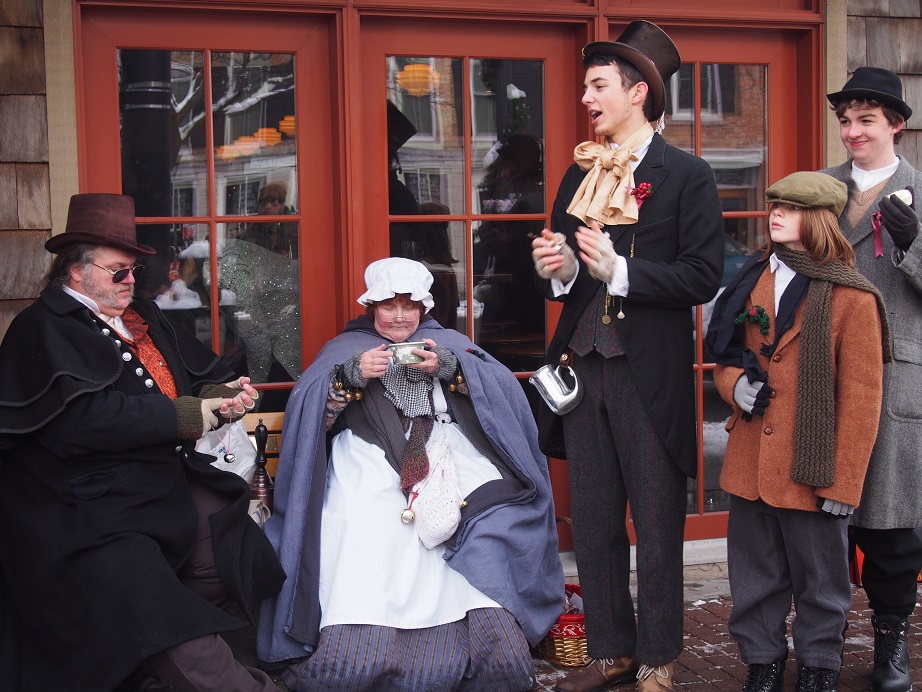 If you think some may be rushing the holidays, you're probably right, as holiday displays go up earlier and earlier. Theme parks report that this season may be their busiest. Let's face it. Simply going to see decorated store windows doesn't quite cut it anymore, not when the options are parades, music and displays with millions of twinkling lights set to holiday music.
Winterfest, in Pigeon Forge, Tennessee, the gateway to Smoky Mountain National Park, promises 5 million lights when it kicks off Nov. 9 and runs through Feb. 28. Dollywood's Smoky Mountain Christmas is in full swing, too, with holiday performances, the Parade of Many Colors and the Timber Canyon Festival of lights synchronized to holiday music.
Grapevine, Texas, which calls itself "the Christmas Capital of Texas," welcomes more than a million visitors a year, many repeat guests, to its 1,400 events, which started Nov. 10 and end on New Year's Day. That there is no real snow won't stop kids from snow-tubing on bona-fide ice slides at the Gaylord Texan Resort.
The nonprofit Callaway Gardens in Pine Mountain, Ga., opened its 25th Anniversary "Fantasy in Lights" on Nov 18. Families return year after year to visit Snowflake Valley and the Magical Christmas Garden, holiday light displays that tell stories. There's also a new attraction, "Snow Day."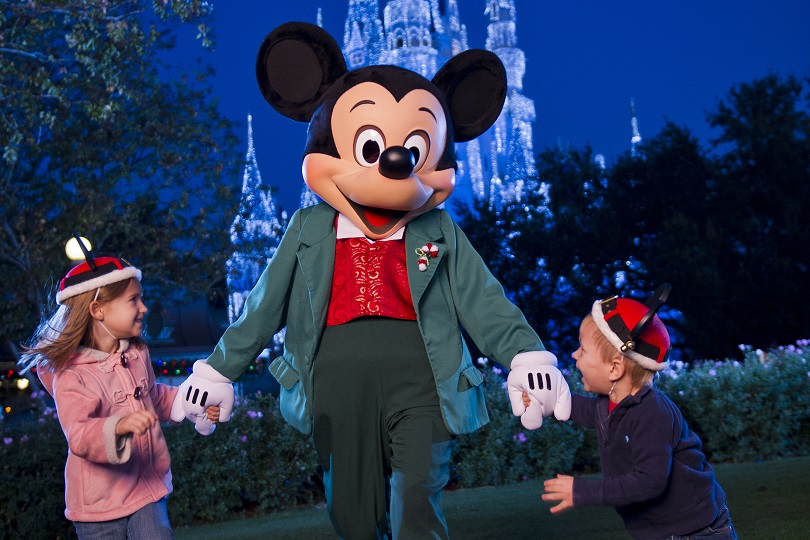 Many make it a holiday tradition to take the kids on a special "Polar Express," train ride, recreating the classic holiday story. Try Rhode Island, Arizona or Colorado.
The California Academy of Sciences is presenting its annual and very popular "Tis the Season for Science" event where you have the chance to learn some holiday-related science facts, like how reindeer find food beneath the snow. Did you know their unique adaptions help them travel up to 3,000 miles a year, farther than any other land mammal? Yes, there are live reindeer on hand!
At Chicago's Museum of Science and Industry, the Christmas Around the World and Holiday of Light tradition began in 1942 with a single tree newly decorated daily for 12 days to represent the countries fighting alongside America during World War II. Today, the exhibit, which opened Nov. 17, still aims to bring together ethnic customs with more than 50 trees presenting holiday traditions from around the world, decorated with the help of more than 3,500 community volunteers.
And in New York, at the American Museum of Natural History, the famous 13-foot-tall Origami Holiday Tree continues to delight visitors, as it has for more than 40 years. This year the tree is decorated with 1,000 handmade origami models inspired by items in the museum's collections, all created by local, national and international origami artists. The theme is "Dinosaurs among us," and there's everything from feathered dinosaurs to alligator hatchlings, to modern birds.
Maybe this year you are spending Thanksgiving away from home? Maybe you are hosting guests who haven't visited before? There's no better reason than to get out of the house and create a new tradition, whether at a theme park, museum or nearby city or neighborhood. You don't necessarily have to head to a big city either.
You will find many to choose from on our Taking the Kids Holiday Lights section. Here are six you may want to consider:
In Berkeley, California, Fourth Street, a neighborhood of 65 shops and restaurants, shows off its holiday spirit with what some consider the best holiday light show in the Bay Area.
In Virginia, Beach, Va., check out the three-mile spectacle of nautically-themed holiday lights with the accompaniment of a selection of holiday music on the oceanfront boardwalk.
In Skaneateles, N.Y., Dickens Christmas in Skaneateles is a street-theater production with a cast of 70, which opens on Nov 25 and runs every weekend until Christmas. The production draws more than 20,000 visitors annually.
In Portland, Ore, check out the sweater bombed public art throughout downtown. The sweaters are hand knit by local fiber artists and created for each statue.
In Sacramento, California, the free Theatre of Lights in the Old Sacramento Historic District brings Clement Clarke Moore's classic Christmas poem "Twas the Night Before Christmas" to life on the balconies and facades of the historic buildings.
In Philadelphia, sparked by Ben Franklin's genius, the Franklin Square Electrical Spectacle is a free light show with more than 50,000 lights.
Now, ready to go have some holiday fun?
(For more Taking the Kids, visit ttk-old.o2dev.net and also follow "taking the kids" on www.twitter.com, where Eileen Ogintz welcomes your questions and comments.)
© 2016 EILEEN OGINTZ
DISTRIBUTED BY TRIBUNE CONTENT AGENCY, LLC.