By Eileen Ogintz
Americans are making up for lost vacation time.
Despite inflation, air travel woes and rising gas prices, 60 percent of those interviewed for the Allianz Worldwide Partners annual Vacation Confidence Index reported they planned to book a summer trip, and many indicated they would book multiple shorter trips.
According to the research, vacation confidence is at an all-time high as is spending. Summer 2022 vacation spending is closing in on a record-breaking $200 billion mark—a 91 percent increase over pre-pandemic levels. This research is based on interviews with 2,011 Americans in early May.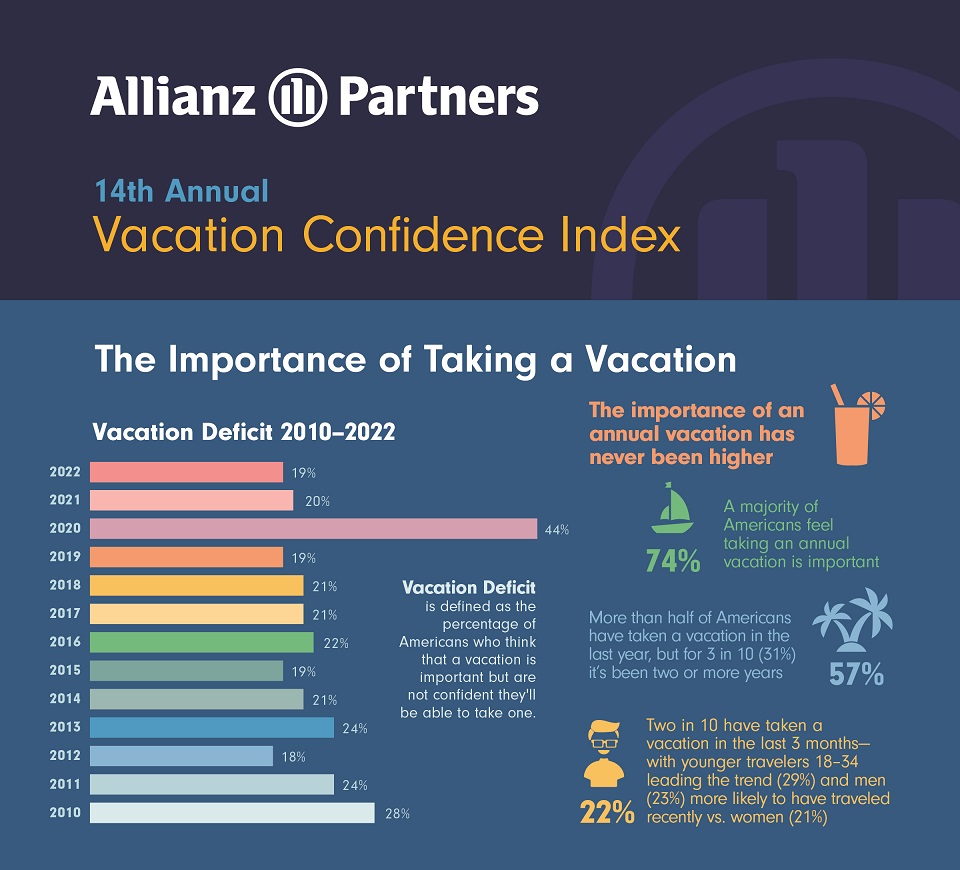 Americans report they are making travel a priority this year despite inflation and rising prices. They perceive travel as a form of self-care. Nearly half of those surveyed said they saved more over the pandemic and can afford to spend more on travel now. One in three Americas say they are "revenge traveling" this year.
Those interviewed said they intended to spend $2,644 per household—up over $700 from 2018 and more than $600 from 2019. All the more reason to protect their investment with travel insurance that can help cover costs when flights are delayed, cancelled, luggage is lost and someone gets ill or injured.
"Micro-Cations" are especially popular this summer, the research shows. More than half of Americans say their next trip will be a short leisure trip more than 100 miles from home for four or fewer nights. Four in 10 Americans plan to take multiple short trips.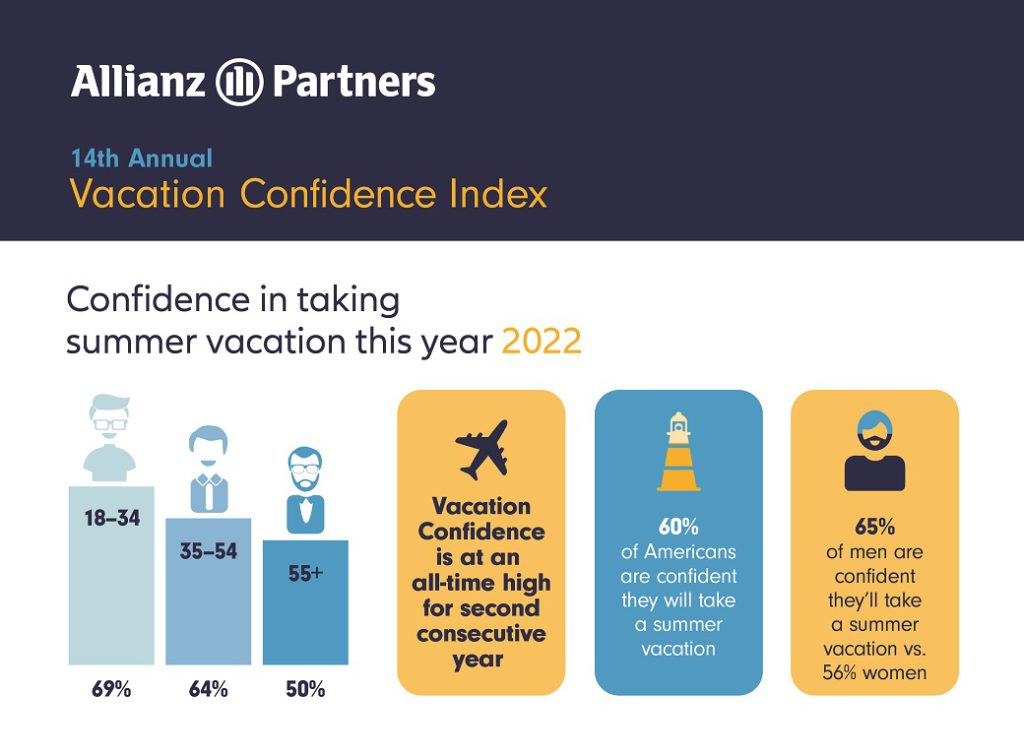 This may be because Americans are feeling confident about summer travel.
But there are still challenges to getting away. Some don't want to take time off from work; some don't want to take the time to plan. More than half don't want to spend the money, especially older Americans. Perhaps they are prioritizing spending time with grandchildren rather than traveling?
Where are Americans going besides the usual summer spots–beaches, mountains, theme parks and cruises, among them.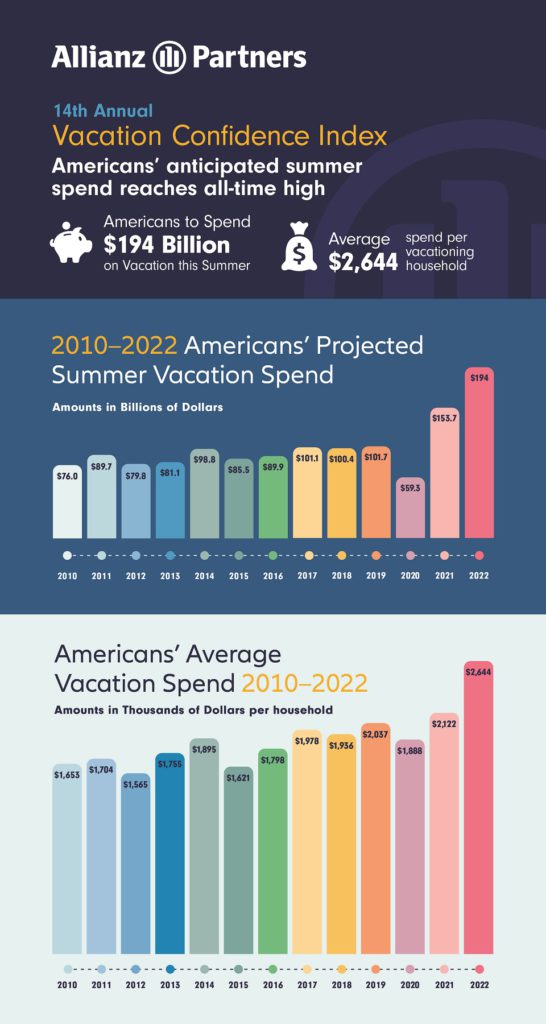 Younger Americans don't seem concerned any longer about crowds. There is renewed interest in concerts, festivals, and events especially by younger audiences (18-34), with three out of four surveyed reporting they plan to attend at least one such event. Nearly 30 percent are booking tickets to three or more events before the end of the year.
Whatever Americans plan to do, vacations have never been more important. The vast majority (74 per cent) report taking a vacation is important. More than half have taken a vacation in the last year but for three in 10, it's been two or more years.
Not so for younger travelers. Two in 10 report they've gotten away in the last three months, often using and trusting the sharing economy.
How about you? Ready to get away?
This Travel Powered By Post is sponsored by Allianz Worldwide Partners