(Note from Eileen: My nieces from Arkansas recently visited Boston and New York with on a two week road trip with their parents. The girls used CityPASSes to visit top attractions and museums in New York and Boston. If you are planning to see the major sites, CityPASS is a great bet, enabling you to save up to 50 per cent on admission for the must-see attractions and skip most ticket lines.)
By Laurel E. Dhority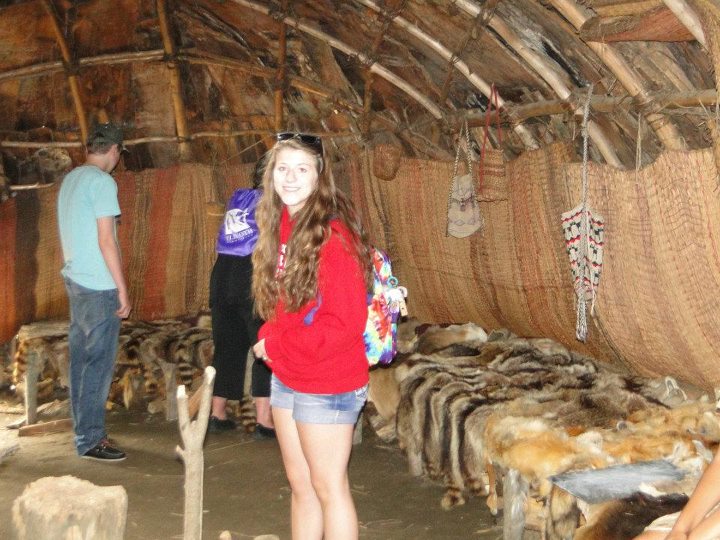 As summer draws to a close, we all like to think back on this year's family travels. And why not reminisce on the sweet break we had? This summer I had an experience to last a lifetime. This summer, I got to travel to two large cities: Boston and New York. I think this is a trip that everyone should get to go on, and let me share why.
The first stop on this amazing trip was the city of Boston, Massachusetts and also a surrounding city of Plymouth. Does that name sound familiar? Plymouth, Massachusetts is the landing site of the first colonists. One of the first things anyone should see in Plymouth is the Mayflower II, a reproduction of the original boat that the pilgrims used to come to America. After walking through a small museum telling you about the history of the pilgrims, you actually get to step off the dock onto the boat! As you walk around you may see some people dressed kind of different. This is because they are acting like pilgrims.
This is a great way to get to learn more about life as an early settler, so don't be shy! Just ask them anything you would like to know about life back then, I'm sure they'd be delighted to talk to you! After visiting the Mayflower II, make sure you stop by the first colonial site, Plimoth Plantation. Plimoth Plantation isn't only a great history lesson, but also loads of fun. What makes this landmark so much fun is that, just like the Mayflower, everyone is acting it out! These actors dress and talk in early English, so they may be a little hard to understand, but don't worry; they are very friendly, and they may even invite you into one of their cozy cabins.
When you've seen Plimoth Plantation, make sure you visit Boston. It's only an hour away, and it's totally worth the trip, especially if you see the Freedom Trail. The Freedom Trail is a two-and-a-half mile hike through Boston, so make sure you pack your walking shoes. This trail has many great sights that date back to long ago, when our ancestors were fighting for our freedom from Britain. One of the best places to see on the Freedom Trail is the Old Granary Burial Ground. This cemetery is the final resting place to some of the most famous names in history, including John Hancock, Paul Revere, and Samuel Adams. Another stop on the Freedom Trail is the Old State House.
This building may look like it's no big deal, but it really is. The Old State House is near where the Boston Massacre occurred. If you want to see even more facts about the Massacre, this building has now been re-done and is a great place to learn more about our countries fight to freedom. So, as you can see, these two cities are a great place to visit with your family, especially if you're looking for an educational vacation.
If you like a bigger city lifestyle, there's no doubt you'll want to visit our next stop. That's right, it's New York! New York has an exhibit for everyone! If you enjoy art from around the world, I would highly recommend the Museum of Modern Art. This museum has many famous paintings and sculptures including "Starry Night", by Vincent Van Gough. The only thing is, before you go, make sure you plan what you want to see because this museum is so large, you couldn't possibly see it all.
Next on the list of grand attractions is one I'm sure everyone knows about, The Empire State Building. The Empire State Building has a great view and is a fabulous place to see the skyline from, and I'm super afraid of heights! The observation deck is amazing, and if you don't want to get a windblown hairstyle, don't worry- there's always the indoor observatory that has a view just as good as the outdoor. If you do decide to go, though, definitely get the Express Pass, because the lines are super long. This pass enables you to "cut" to the front of the line and get to the top a lot faster than anyone else.
After you visit the giant skyscraper, you might want to get away from it all, enjoy a little fresh air. The place to do this isn't very far, I promise! You don't even have to go out of the city limits; just take a subway or taxi to Central Park! Central Park is an 843 acre park smack in the middle of New York. Central Park is a great place to sunbathe and also enjoy a little animal activity. That's right, Central Park has a zoo! Another animal that may be familiar if you're a movie fan is the statue of Balto: The Sled Dog. Balto is located near the zoo, and is the perfect place to relax and take pictures of the skyline, but not as fantastic as the view from Liberty Island.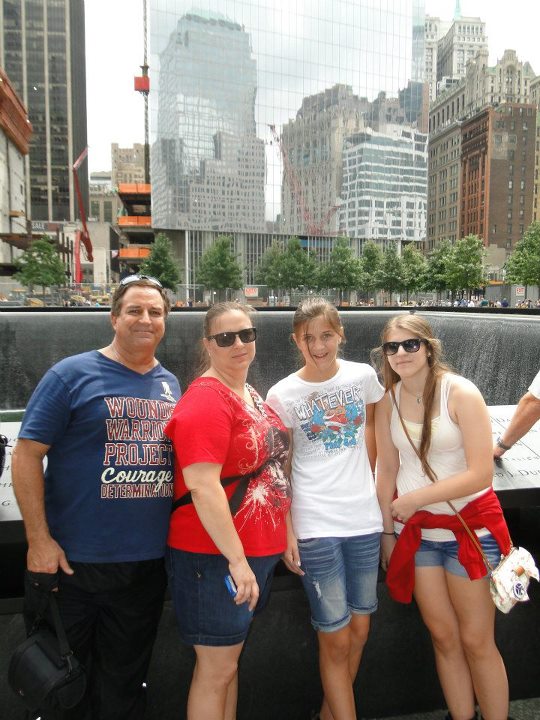 If you want to get a view of the city at sundown, make sure you take the "Summer Evenings" Cruise. The trip out to the island is approximately 20 minutes, but to really enjoy this cruise, you can dine at Liberty Island and watch the sunset behind the city lights. The actual Statue of Liberty is currently under construction, so you can't go up to her, but it is scheduled to re-open near the end of 2012. These are clearly some great places to visit in the Big Apple, but there are many more amazing places to visit in this giant city, all you have to do is look!
Obviously I had a fabulous time on this year's summer vacation. I'm sure you can see why I would put this at the top of anyone's summer must see list. It's perfect for any family and is sure to leave a smile on everyone's face.