By Eileen Ogintz
PLACENCIA, Belize — Conch carpaccio or shrimp fritters? We are having lunch on the terrace at Naia Resort and Spa on the Placencia Peninsula of Belize.
It's a private 200 acre reserve where we're ensconced in our own bungalow. We step out onto the sand and the Caribbean Sea. There are only 35 beach houses here—ranging from studio to five bedrooms, ideal for a family gathering. We love the outdoor shower and the local artwork!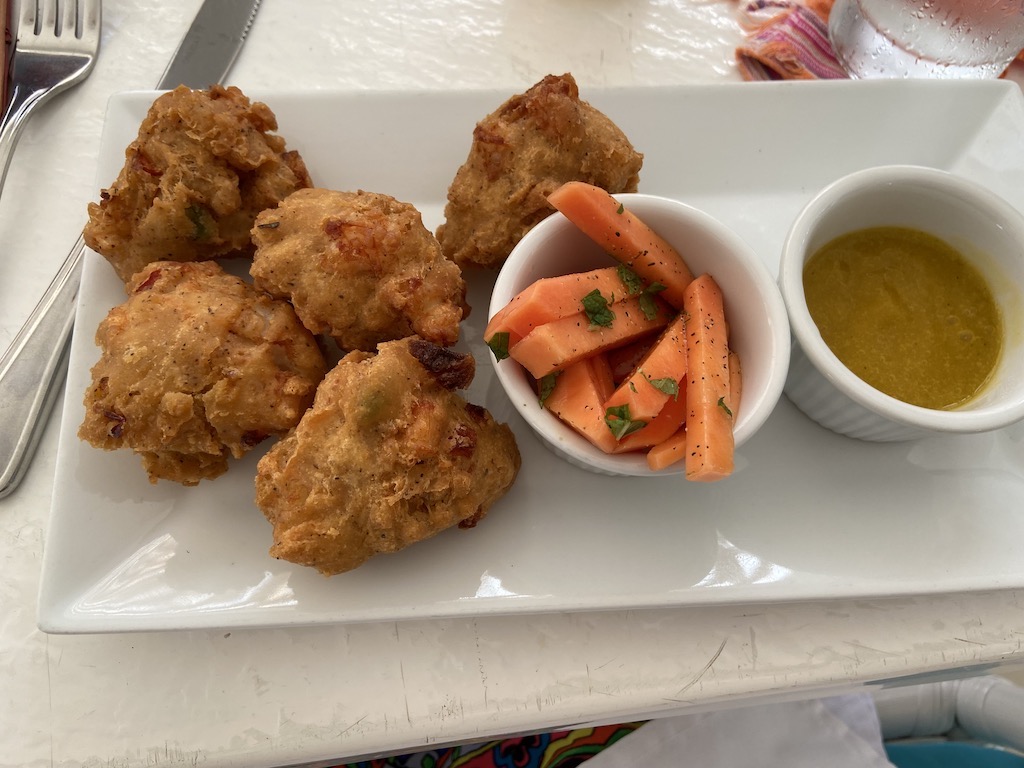 Even the woven lamps are made by a local cooperative of women. The soap is crafted using natural ingredients and the food highlights local ingredients–fish, of course, including lobster, papaya, locally sourced meat and more.
There's a spa (with locally inspired treatments), yoga, and options for snorkeling and diving. You visit the world's second-largest barrier reef. Or take a river excursion to see monkeys and manatees. Also offered: kayak tours, ziplining and river tubing, fishing and a day spent sailing on a catamaran to a nearby island for a beach barbeque.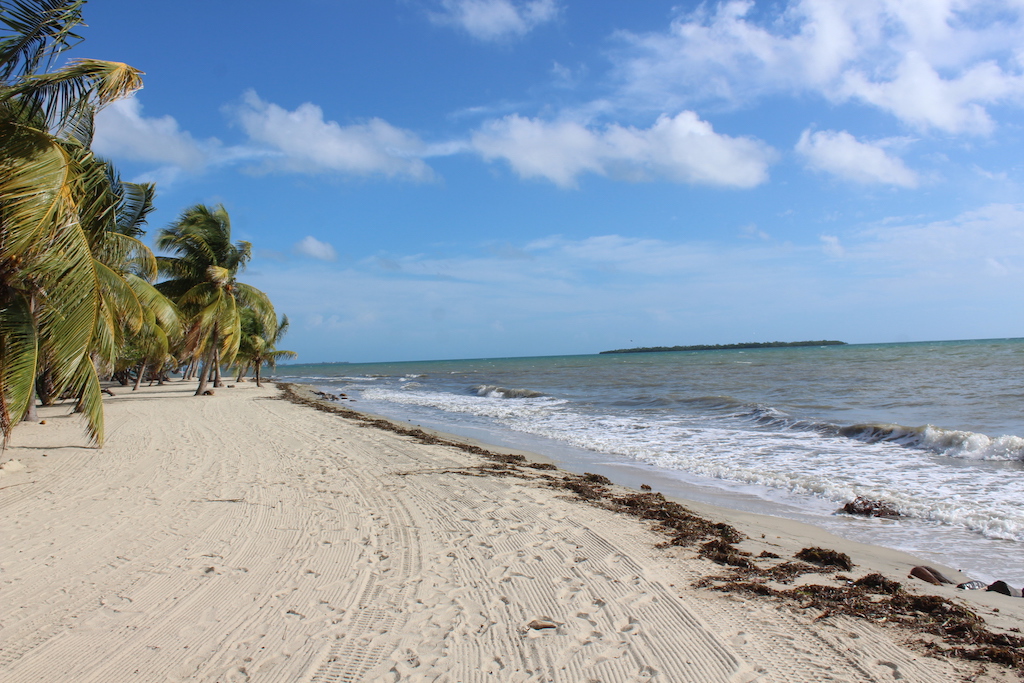 We've signed on for a mostly inclusive combination Naia Beach & Jungle Adventure Package, made all the easier by Frontier Airlines (their motto is low fares done right). Frontier has just started non-stop service from Denver as well as Orlando FL—two top cities for visitors from the US, according to Anthony Mahler, Belize's Minister of Tourism & Diaspora Relations.
Belize is a wonderful destination for those seeking a little adventure along with their beach time—maybe rappelling down a waterfall or exploring a network of underwater caves.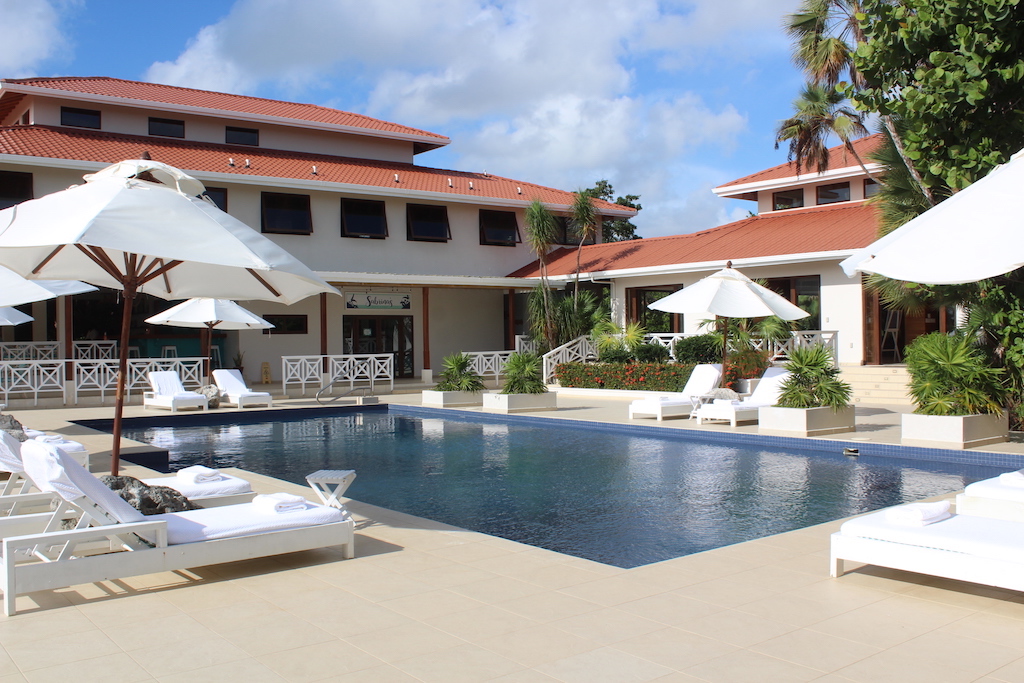 Everyone speaks English and seems genuinely happy to welcome tourists. The US dollar is accepted everywhere and there is a low-Covid transmission rate in touristed areas.
It is reassuring that those working in tourism must be fully vaccinated. Tourists need to present a negative test before they can board a flight and then show it again on arrival or be required to take a test at a $50 cost.
Mahler added that Frontier's new weekly non-stop flights "represent a vital booster shot in the arm for our tourism industry," as there is increasing demand from Americans to experience a different sort of getaway.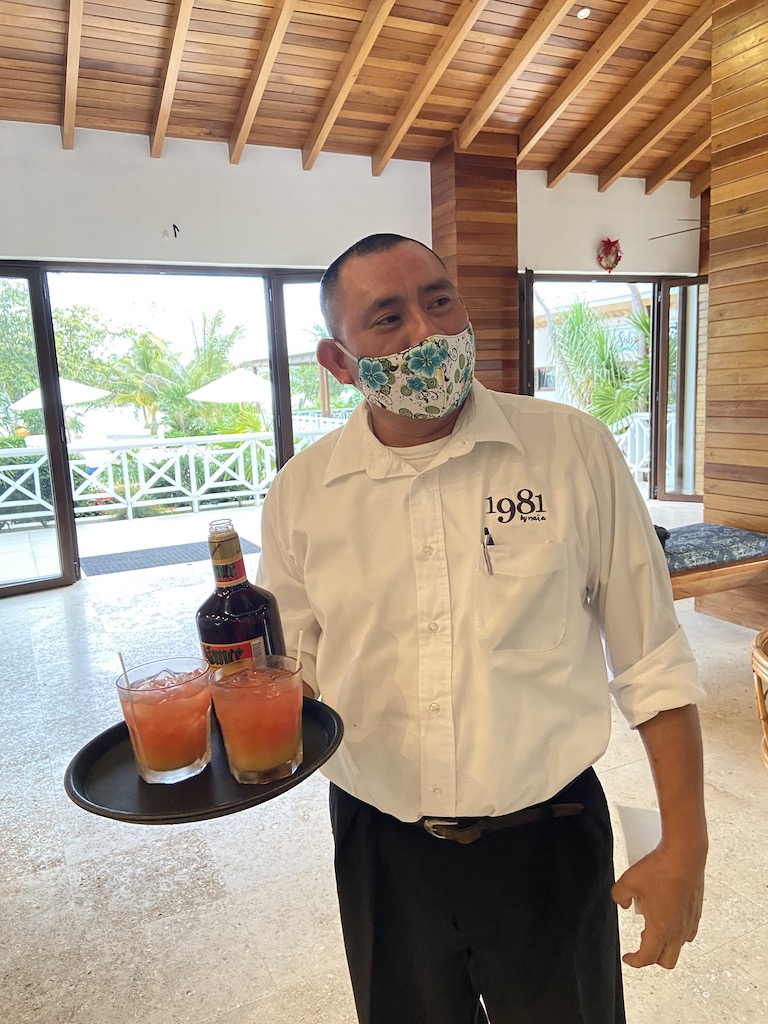 Despite all of the airline delays in the US, our trip was seamless, though it took nearly two hours to get through customs, an anomaly, return visitors told us. Then there was a scenic, short flight to Placencia, 15 minutes from the resort and a small community on a peninsula.
Later in the week, we will travel inland to Chaa Creek Lodge for a few days at Belize's first and premier eco lodge located on a 400-acre jungle preserve where we can hike, canoe and swim and visit Mayan ruins.
Both resorts enable visitors to experience the authentic Belize as well as supporting local philanthropic projects, employing locals, and giving guests the chance to give back through Pack With a Purpose, a program designed to deliver needed supplies to children in a local village.
Talk about natural social distancing, Not only do guests have their own beach-front bungalows, but this morning, I had the big pool all to myself, swimming laps in the sunshine; my husband trying to photograph a not-especially- cooperative gecko. We're on the hunt for more colorful ones, which we're told are easily spotted.
Beach volleyball this afternoon or maybe a gecko hunt?