By Eileen Ogintz
Tribune Content Agency
The butler was serving Myrna Schneiderman and her daughters their morning coffee poolside at their Jamaican villa. Their cook had prepared breakfast. The housekeeper would be tidying their rooms while they got some sun.
"You can't have breakfast in your PJs at a hotel, or relax without a lot of other people around," observed Schneiderman's daughter, Alyssa Ramos.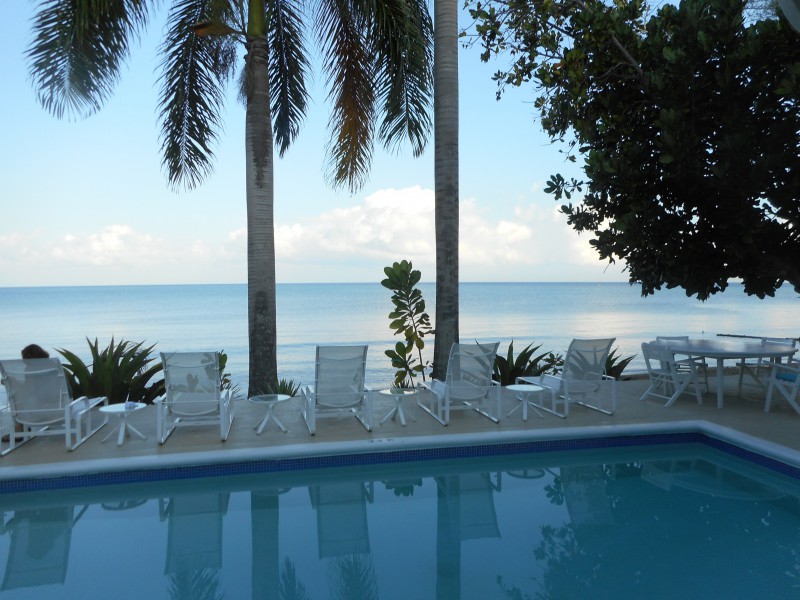 But, actually, you likely would pay more at a luxury hotel for less privacy and service, not to mention food and drinks. Schneiderman's daughters had booked the villa vacation in Jamaica to celebrate their mom's 75th birthday and it proved to be "the best vacation ever," Schneiderman said. "We left one night for dinner and then we wondered why we did," Ramos added.
I knew how she felt. I was staying with three old friends at a neighboring villa that is also managed by Villas by Linda Smith. Smith, an American, has been in this business for more than 30 years and oversees 100 staffed villas in Jamaica, training the cooks, helping with the decoration and even sleeping in every one. No wonder so many guests return year after year. (Nonstop flights from New York on JetBlue made the travel easy.)
When we wake up at Serenity on the Beach, just outside Montego Bay, Gladstone Beckford, our butler, has coffee ready. We're served breakfast on a patio overlooking the ocean. Our biggest decision is whether to sit at the pool, or the beach. (There's a big basket of pool toys for when kids are in the house.) We tell our cook, Maud Langmon, what we would like for dinner (maybe red snapper or lobster?) and it's served that evening under the twinkling stars. The staff has worked here for years. Should we want to wander anywhere, Beckford can arrange snorkeling or diving excursions, fishing, a trip to a farmer's market, golf, a spa, Negril's famous seven-mile beach or the waterfalls, a beach barbecue with a steel band or a nanny. Did I mention we also have a laundress and a housekeeper?
"We have a lot of people who come back every year and they say it is because of us," Beckford says proudly.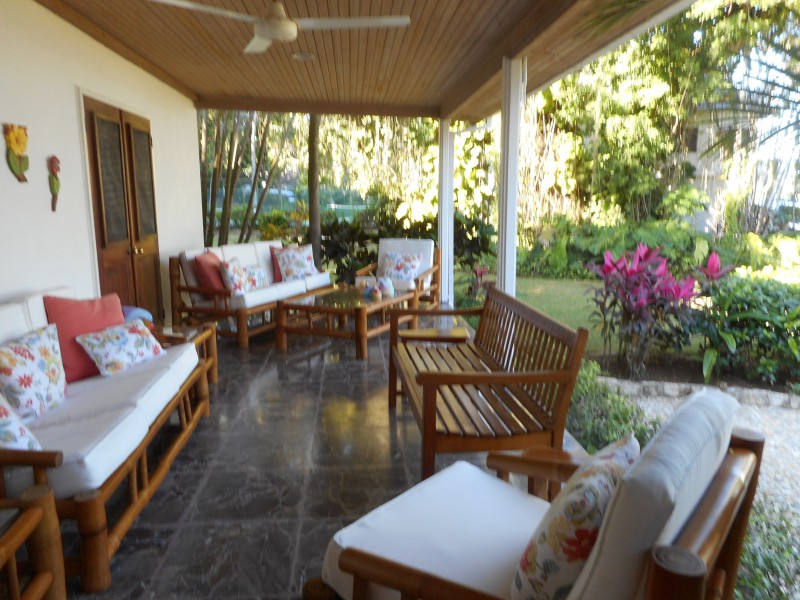 "The idea is that for one week, this is your vacation home," explained Nicky Farquharson, the chief concierge for the company.
"The babies can nap and we can still be outside enjoying ourselves," said Peggy Cowan, who is from New Jersey and, along with her husband, owns the seven-bedroom villa next door where her children and grandchildren gather every spring break. "No one is stuck in a hotel room while the baby sleeps."
Kids race from pool to beach to kitchen all day long, and the cook can feed them an early dinner, so the adults can relax over a leisurely dinner. "Thank you so much for so many good meals," one young guest named Juliet wrote Chef Danny, who hung her note on his fridge. He has chef hats and aprons for when the kids join him in the kitchen.
I hope you are getting the idea how different this is than renting a vacation condo someplace — though that's certainly lots of fun, too. And I know you are thinking it's way out of your price point, but not necessarily. Consider a three-bedroom villa low season (April 16 to Dec. 14) would average $3,900, plus tip and food — an average of $229 per bedroom per night. During high season, the price is a $1,000 more. Consider that one hotel room can cost over $750 a night and resort restaurants certainly will cost more than the meals prepared by your chef. (figure $55 a day per adult, $25 for kids).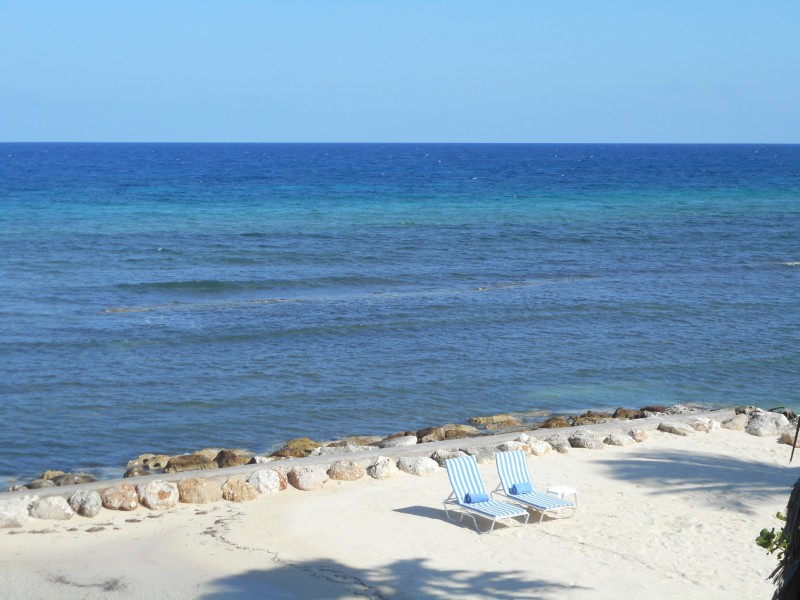 Jamaica is known for these staffed villas — there are some 840 on the island, many very luxurious, others are more modest, ideal for reunions and small weddings.
The key is to know what will suit your family's needs. Do you prefer to be at a staffed villa within a resort, Like Half Moon, a Rock Resort, where you have access to children's activities, a fitness center, spa and more sports options — everything from sailboats to bicycles. (Read my trip diary about Half Moon.)
Will the teens and young adults in the group be happy to "just chill," or will they want to be somewhere with more accessible nightlife?
Will your family be happy to "eat local," jerk chicken and fresh fish, for example, or want more sophisticated fare?
If you love long, white sand beaches, you might want to set up housekeeping on Discovery Bay. Do you want a tennis court, beach volleyball or to cook with the chef?
We're right near the fancy Round Hill Resort where we enjoyed the sunset and dinner one night and the Tryall Club, famous for its golf course and tennis program. But cabs are expensive. Smith manages villas within those resorts, too, and Tryall offers a complimentary kids' club.
Another option is to hire a car and driver for the week, especially to avoid the stress of driving on the right side of the road.
Pregnant women and those trying to become pregnant should, of course, follow the CDC guidelines and postpone travel to certain Caribbean islands and Latin American countries where they might encounter mosquitos that carry the Zika virus thought to cause serious birth defects (Read my blog about Zika and family travel.)
For everyone else, I can't think of a better place to gather the gang whenever you can.
Some months before my dad died, my mom plucked a tiny ad out of The New York Times and rented a villa for all of us in St. Maarten. We didn't know it would be our last vacation all together. My two older kids were just babies and it seemed such an exotic trip at the time. There was no Internet, so we really couldn't see what we were getting.
The house, my mom lamented, wasn't quite what she envisioned. We didn't care.
We had an idyllic week and more important, the memories.
(For more Taking the Kids, visit ttk-old.o2dev.net and also follow "taking the kids" on www.twitter.com, where Eileen Ogintz welcomes your questions and comments.)
© 2016 EILEEN OGINTZ
DISTRIBUTED BY TRIBUNE CONTENT AGENCY, LLC.