By Karen Saltos, Taking the Kids Correspondent
NEW YORK — Grand Central Terminal in Midtown Manhattan is a retail and dining destination on the east side. It serves five different subway lines and Metro-North commuter rail from upstate New York and Connecticut.
East Side Access, launched by New York Governor George Pataki in 2002, is a public works project that will extend the Long Island Railroad (LIRR) from its Main Line in Queens into a new station under Grand Central Terminal. When completed in 2022, East Side Access will serve about 162,000 customers a day, providing them with a faster and easier commute from Long Island and Queens to the east side of Manhattan in a new eight-track terminal and concourse.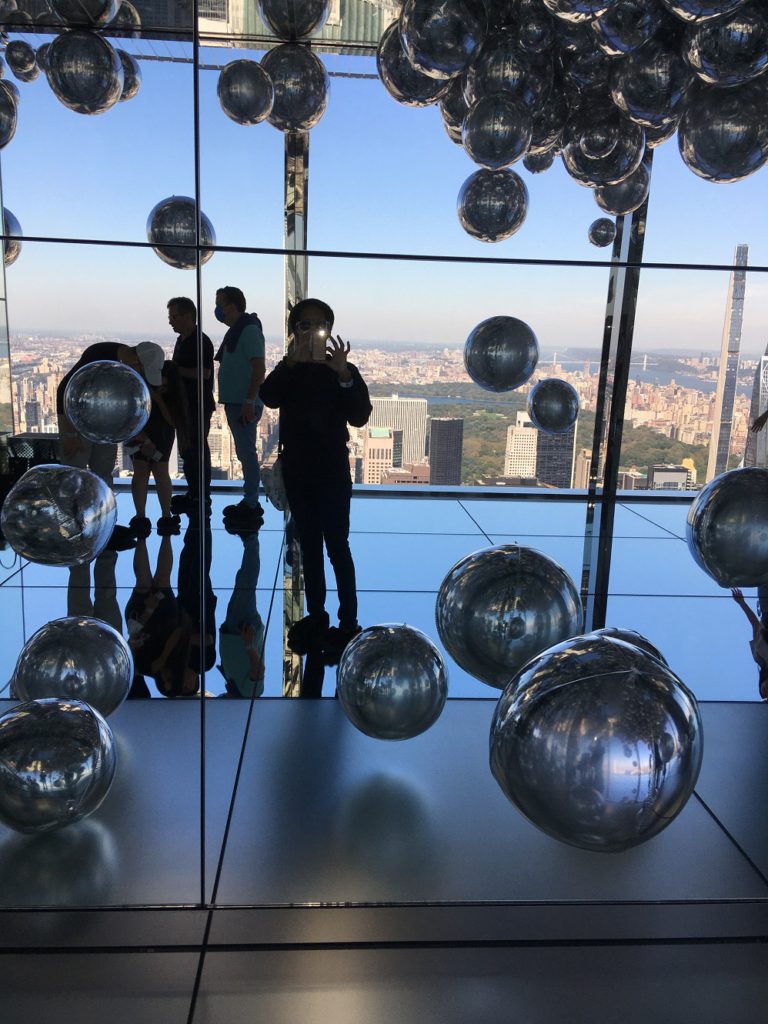 Well before the official opening of the new LIRR station, there is a beautifully landscaped, car-free pedestrian plaza on Vanderbilt between Grand Central Station and the new SUMMIT One Vanderbilt super tall skyscraper.
I went to the SUMMIT One Vanderbilt opening in New York City on October 21, 2021. After arriving by Metro-North train from New Haven, Connecticut, I entered Summit One Vanderbilt, a 93-story building accessible through the Vanderbilt Passage in the southwestern corner of Grand Central Terminal.
After presenting my COVID-19 vaccination card, they took my group up to the observatory in the Ascent elevator to the first part of the multi-sensory experience, called Air. Air has several rooms with fantastic views. From there, we went through a narrow portal into Transcendence 1.
This massive room with floor-to-ceiling windows as well as mirrored floors and ceilings is mesmerizing and somewhat disorienting. Suddenly the space doubled and tripled in size, and it was a challenge to figure out where anyone was standing. In addition, there were circular openings called portals on both ends of the room. These portals provide dizzying up and down views.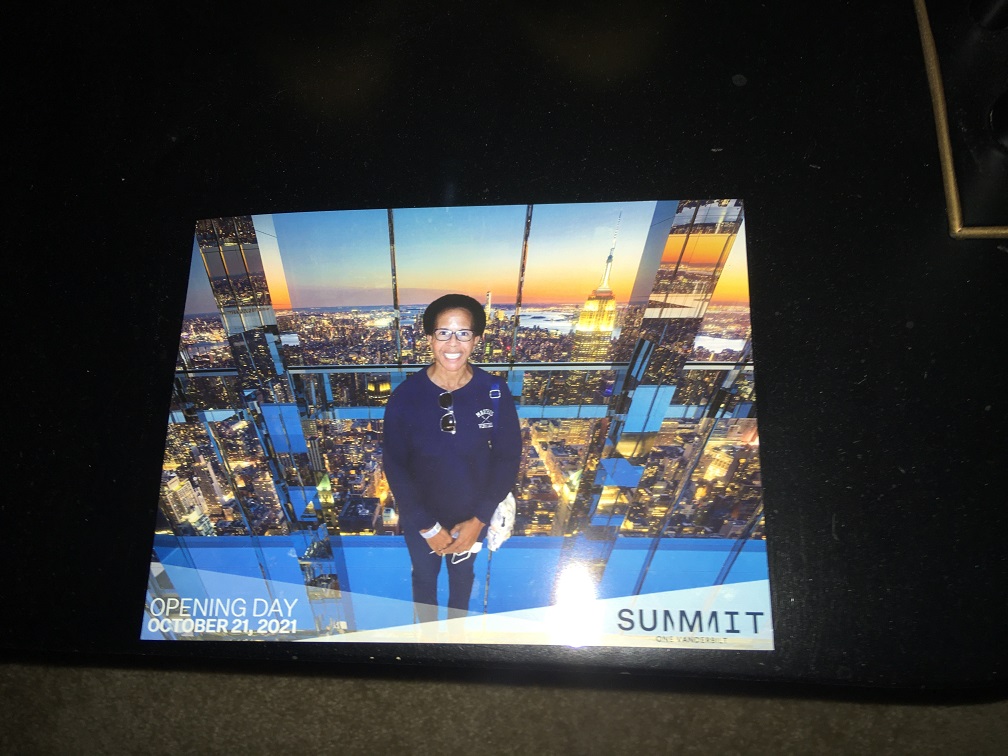 The selfie opportunities are endless at Summit One Vanderbilt, and it will most likely become one of the city's top Instagram spots. There are digital photo kiosks and photographers in the various rooms.
I received a free souvenir booklet of pictures of me enjoying my visit. Sign up for priority access to tickets, exclusive giveaways, and insider info on all things SUMMIT here.