Have you ever made the mistake of going sightseeing in uncomfortable footwear?
If you have—like me—you don't want to repeat the experience. That's why I've become an instant fan of Naot Footwear. The Israeli company began in 1942 as a one-room workshop on the Kibbutz Naot Mordechai making simple comfortable work shoes and sandals.
Fifty years later, the shoes still are handmade with uniquely engineered insoles that are a blend of natural cork and latex, designed to replicate your foot's shape. Nice!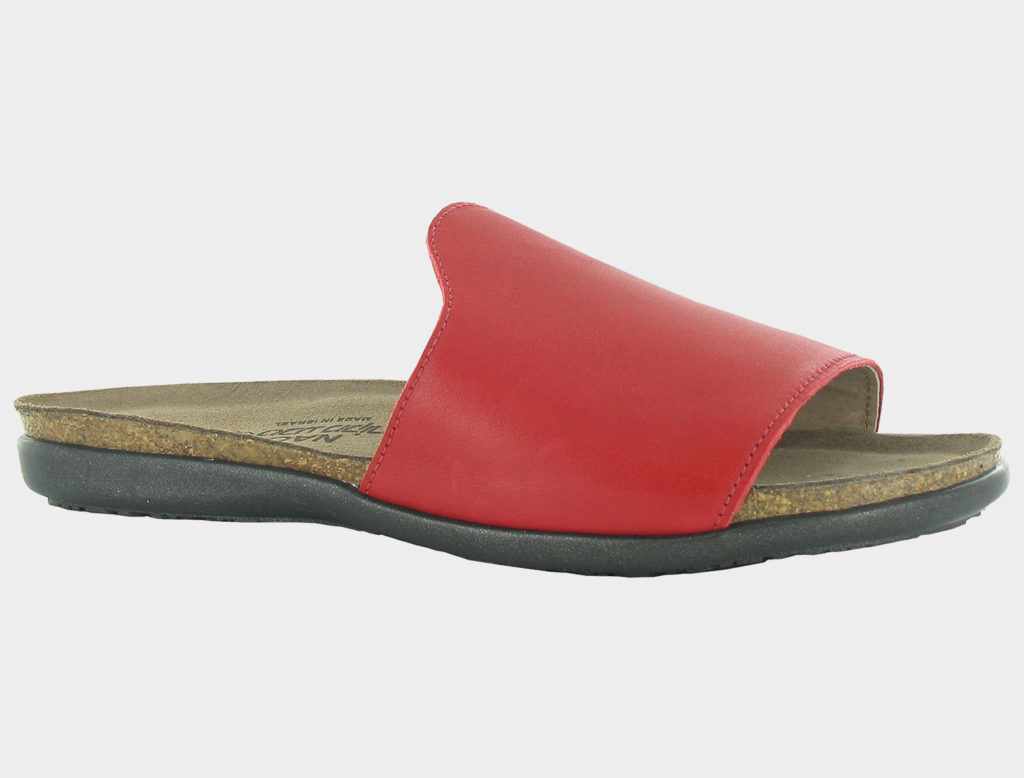 The elevated center of the insole releases the pressure on your foot's joints and the arch support enables your body weight to be correctly distributed; The footbed also is shock absorbing, with a layer of extra padding.  Buy them at department stores like Nordstrom and online at sites like Zappos.com.
Design your own NAOT sandal and post it using #naotgivesback @naotfootwear and the company will donate a pair of shoes in your name—NAOT donates thousands of pairs each year. There are also booties and men's sandals and shoes as well.
The other plus: These sandals and shoes are stylish in a range of colors(everything from black to red to metallic to pink to Cheetah print to lilac…. I'm taking the Skylar ($139) on a trip and realize they are so versatile that I can pack fewer pairs of shows—always a plus.