By Eileen Ogintz
OCHO RIOS, Jamaica — The music alerted those of us in the water and on the beach as the bride floated down the dock in her long, white dress to the Gazebo.
It was just the bride, the groom, the officiant, and photographer this afternoon at Sandals Royal Plantation in Ocho Rios, Jamaica.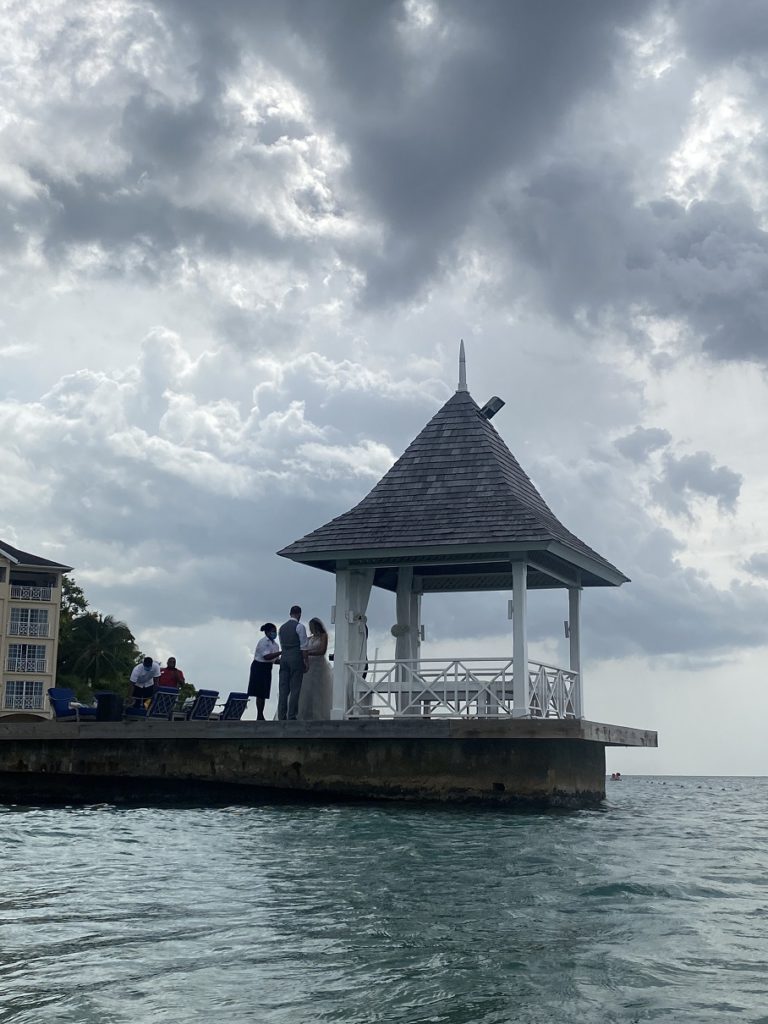 Royal Plantation is small—just 74 rooms and suites and one three-bedroom villa with butler service (guests get a mobile phone to call their butler when needed). There are two beaches, no arguing over beach chairs here! And five dining options plus a pub—though guests can be whisked to the much larger Sandals Ocho Rios resort nearby for some 20 dining options including Sushi, Italian and Mediterranean fare.
I can see why this intimate resort would appeal to a couple wanting to get married without a lot of fuss. Sandals Resorts typically conducts thousands of celebrations a year, including vow renewals, across all 18 Sandals Resorts and Beaches family Resorts – "all one of a kind, one at a time…but as we all know, 2020 was a different year," said Marsha-Ann Donaldson-Brown, Sandals Resorts International's "Director of Romance".
Donaldson-Brown noted that there is high demand for weddings this fall with couples now planning just a few months out and as long as two years. She noted there has been an uptick in elopement ceremonies as we all witnessed (and cheered at the end) "because one thing we've seen ring true—even louder during the pandemic—is that love conquers all. Couples do want to celebrate their love for each other, perhaps more so after the last year they've had, and know they can trust Sandals to make their dream wedding come true in an intimate, luxurious safe and above all romantic environments."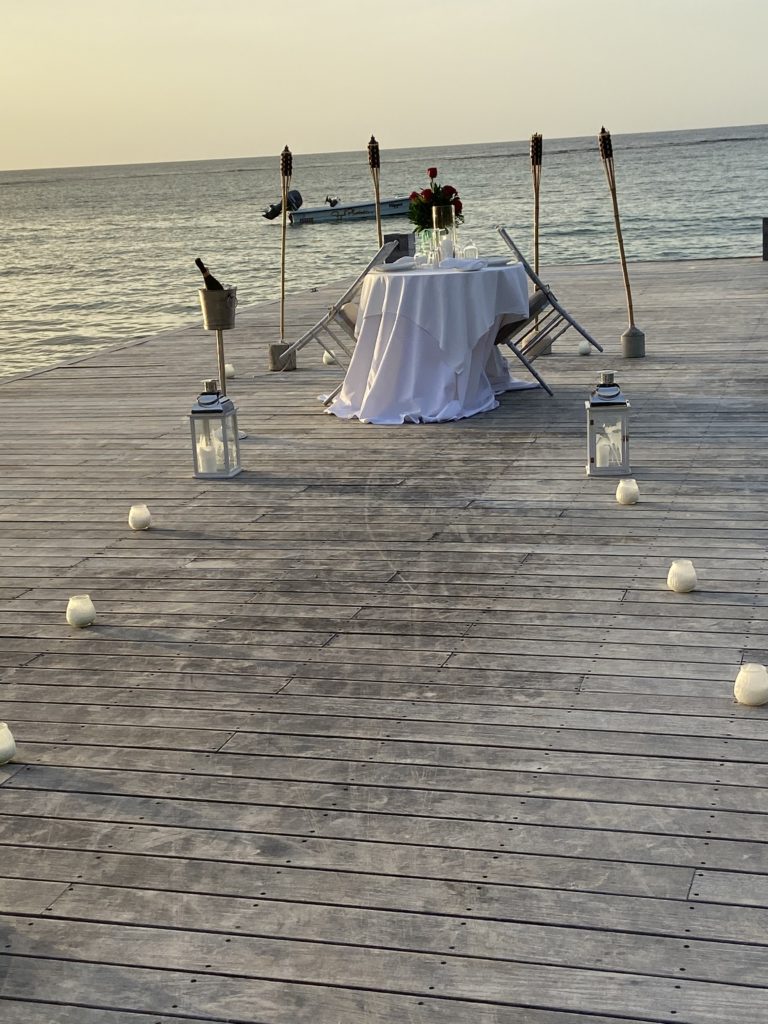 Sandals includes weddings in many its packages. As the Caribbean is close to home for many Guests, Donaldson-Brown said, they are opting for smaller wedding gatherings, traveling with friends or family – "love bubbles," those they trust and feel safe with.
Property manager Arnold Nugent reports that occupancy is now approaching pre-pandemic levels, with 9 weddings in June and 13 booked for July. "We are already at full capacity in July," Nugent said.
"These weddings are so much more intimate and personal, it allows for the couple to create a truly magical trip with hyper-curated experiences." She noted that for families and friends who can't travel, there is Live Streaming Video Coverage Service so they can watch. "Of course as we move into a post-COVID world, we fully expect to be welcoming larger wedding groups and our forward weddings are demonstrating that."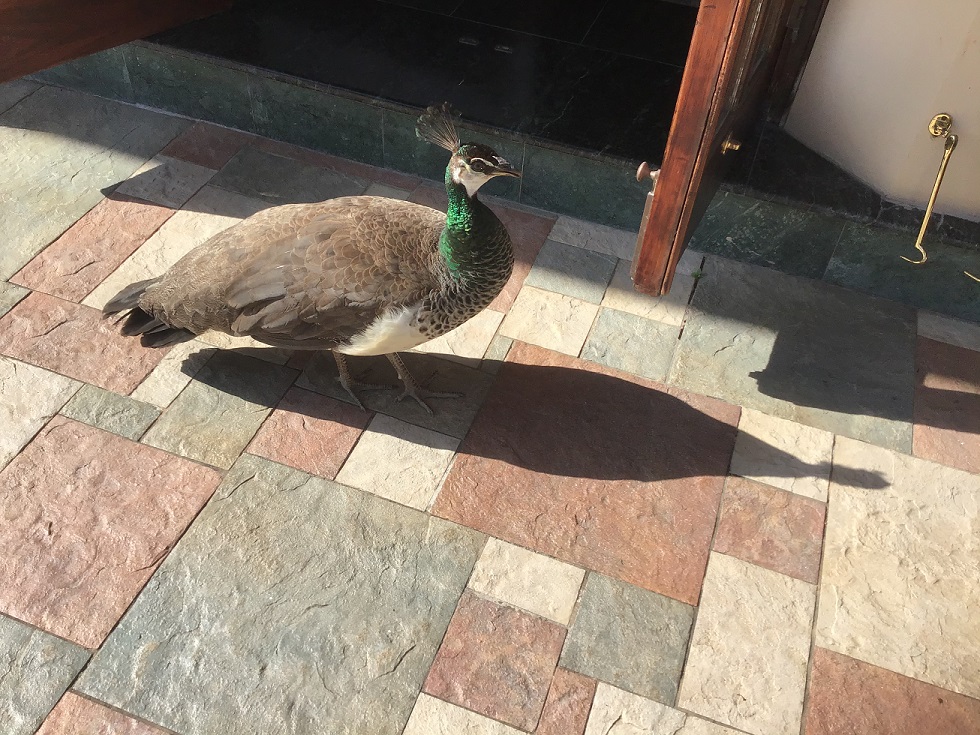 And this year thus far, there is a 50 per cent increase in Sandals Resorts signature Retie the Knot vow renewal celebrations compared to 2019 (the resorts best year) "indicating that after a year of unprecedented challenges, couples are eager to celebrate their commitment to one another," said Donaldson-Brown. "It's a beautiful thing and something we're so proud to be part of."