By Eileen Ogintz
ABOARD LE BOREAL (DAY 4) — What do you hear?
"When you hear wind or the waves, that is pitch…that is music!" "Harmonica Mike" Stevens tells the kids aboard Le Boreal on the way to South Georgia Island. Stevens, from Ontario CA, doesn't read a note of music but tours around the world playing his harmonica and oversees a non profit in Canada to bring music and art to underserved youth.
Here, on Christmas eve—a Christmas eve like no other in churning, icy seas—he is helping the Young Explorers on board—34 strong from 10-18 years-old—prepare for a late afternoon concert for their parents. Each youngster has been presented a harmonica. "You are seeing exactly what sounds feel like," Stevens, who has been playing harmonica more than 50 years, since he was nine, tells the kids.
Humpbacks! Ten O'Clock!!!! Captain Etienne Garcia announces. Everyone rushes out of their cabins either onto their balcony if they are on the port side of the ship or up to the open bridge, as Garcia maneuvers the ship in the rocky seas for optimum viewing. Within 15 minutes we've seen eight Humpbacks performing, it seems, for us –jumping and diving. Wow!
Some of the kids like Ciara, 13, practice their new harmonicas so they can play along; others sing and a contingent of teens promise to videotape.
Earlier, they'd been given a photo lesson by on-board photo coach and professional photographer Rick Sammon. Most important, take two shots—environmental and close up, he tells the kids. "And have fun!"
That's certainly what the kids are doing. "I love it," says Stevens. "Kids and music—they go together!"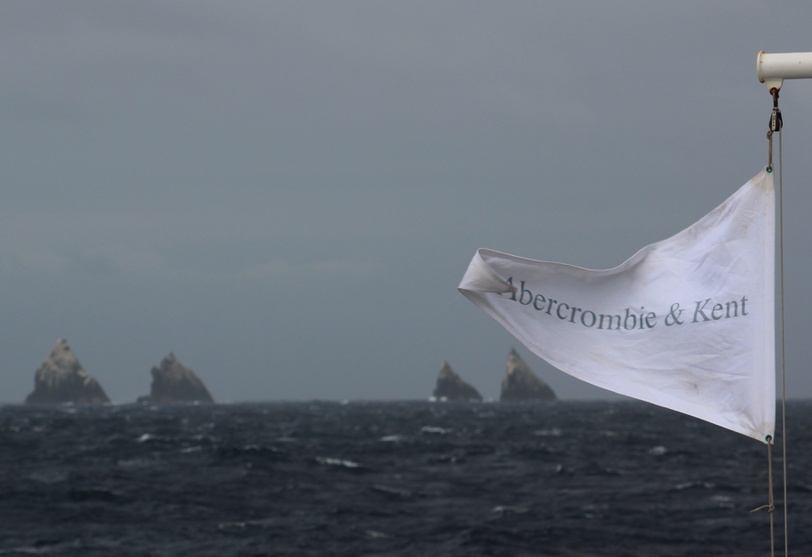 The kids blast out Jingle Bells, Frosty the Snowman and Deck the Halls with harmonica accompaniment. The seas are rocking and rolling. But most everyone – including some a little sleepy from seasick medicine — isn't letting that put a damper on the festivities.
"It's so nice to see the kids having so much fun and participating," said Jean Wing, Ciara's mom, who says her family has always valued "experiences over stuff," adding that Ciara had been to seven countries before she was a year old.
Pauline McKee, on board with two teens, including an 18 year-old on the Autism spectrum, said she was relieved the kids on board have been so kind. "Kids can be very cruel," she said, "But the kids here have been phenomenal."
The Abercrombie & Kent expedition staff, decked out in Santa hats, led the passengers in a sing-a-long Christmas Carol session as eggnog was served.
A big holiday dinner followed. Certainly a Christmas for the memory books.