By EILEEN OGINTZ
Tribune Content Agency
Families flying with small children are rightly confused over this week's lifting of the federal transportation Covid-19 masking mandate.
A Florida federal judge ruled that the US Centers for Disease Control and Prevention's (CDC) public transportation mask mandate was beyond the scope of the agency's power. The Biden administration now has appealed the decision striking down the mask mandate on public transportation after the CDC weighs in, saying masks were "necessary" to protect the public from the spread of Covid-19. Meanwhile, travelers are confused.
This means that — for now — most people in airplanes, airports, buses and more no longer will be required to mask up. The Transportation Security Administration (TSA) said it no longer will enforce the travel mask mandate. So did many airports and most airlines. And Uber will no longer require riders or drivers to wear masks.
Major airlines immediately announced masks no longer would be required on domestic flights and in US airports. However, if passengers are traveling overseas, they will be required by the rules in that country. Air France and Lufthansa still require masks; British Airways and KLM say it depends on where you are traveling. As these requirements can change rapidly, it's prudent to check right before you travel and to keep a mask handily.
This is welcome news for many but not so much for those whose children are too young to be vaccinated, may be immune compromised, or are visiting elderly relatives with underlying conditions that could make a COVID-19 infection very serious.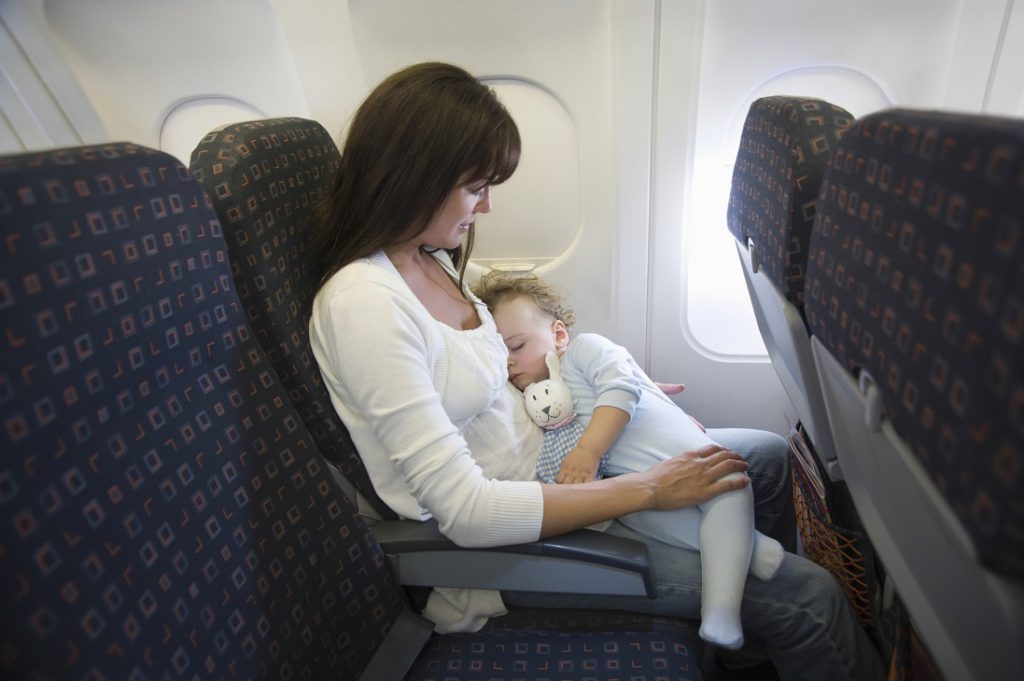 What's a family to do? One option would be keep masking up everyone in the family with high-quality masks when flying. Parents should wear them as well as kids – just like parents should wear bike helmets when riding with kids. Likewise, it's a good practice to keep masks handy in case you are confined in an airplane seat near someone who is coughing or sniffling – symptoms not only of Covid-19 but other possible infections as well. Going forward, families should consider masks as an essential part of any travel first-aid kit.
"If there is a choice, traveling by road is preferable if there are children too young to be immunized," said Dr. Mobeen H. Rathore, Professor and Associate Chair, Department of Pediatrics, University of Florida and an expert in pediatric infectious disease.
That's doable even for those going on a cruise. With some two dozen cruise ports, a growing number of guests now are opting to drive to their ship, said Roger Frizzell, chief spokesman for Carnival Corporation. According to new research from CruiseCritic.com, 35 percent say departure port is a top consideration for their next cruise and they're looking to drive-to cruise ports rather than flying.
"I still encourage people to wear masks if they are not immunized or are at increased risk for coronavirus infection especially increased risk of mortality if they get COVID," said Dr. Rathore. "Kids too young to be immunized should wear a mask and those around them should be immunized and wear masks… we know that vaccines are safe and effective."
This news comes just as AAA urges travelers to book now for Memorial Day, the official start of summer vacation season, as AAA booking data shows that reservations for flights, rental cars, cruises and hotels are up 122 percent from last year.
At the same time, Travelers' COVID-19 fears are receding. According to the latest Travel Sentiment Survey from Longwoods International, a record low 19% of American travelers now say that fear of Covid-19 will greatly impact their decision to travel in the next six months. Four out of ten (38%) now say the pandemic has no impact whatsoever on their upcoming travel plans, though nearly the same number – 37 percent — say rising gas prices will greatly impact their plans.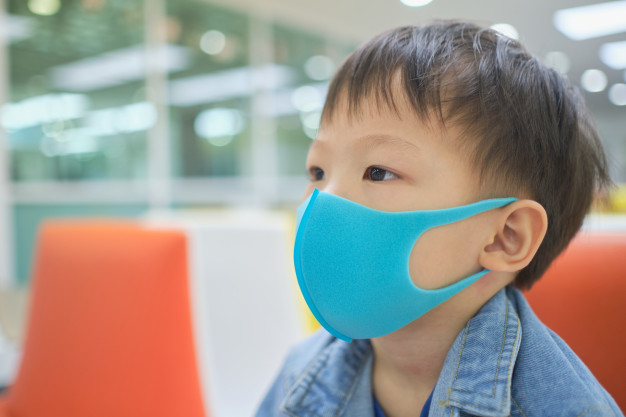 Many may be more comfortable flying now that the mask mandate has been reversed. "They will feel that air travel is less of a hassle and thus are more inclined to do so," suggests Amir Eylon, President & CEO of Longwoods International.
Those with young kids or immunocompromised family members "will avoid travel a bit longer as they may see a higher risk," he suggests.
It is important to note that nearly 13 million children have tested positive for Covid-19 since the pandemic started, according to the American Academy of Pediatrics—over 33,000 cases just in the second week in April. More than 1,000 children have died and many more have been hospitalized.
That's why the American Academy of Pediatrics recommends that all those children eligible get vaccinated. As of this month, only 28 percent of children ages 5-11 have received two doses of the Covid-19 vaccine; 58 percent of 12–17-year-olds have been vaccinated. Vaccination rates vary across the country, the AAP notes.
It is also important to note that many adults and kids alike can be asymptomatic and infect others, especially the most vulnerable. That's why the Academy of Pediatrics urges state and local policy makers "to keep in mind the unique needs of children when considering Covid-19 mitigation measures. For some children, including those too young to be immunized and many with special health care needs, masking will still be an important layer of protection for a while longer," said Dr. Moira Szilagyi, AAP President.
"We encourage each family to make a plan that works best for them, while also modeling empathy and discouraging bullying of any child who chooses to mask to protect themselves and their family even when not required to do so," she said.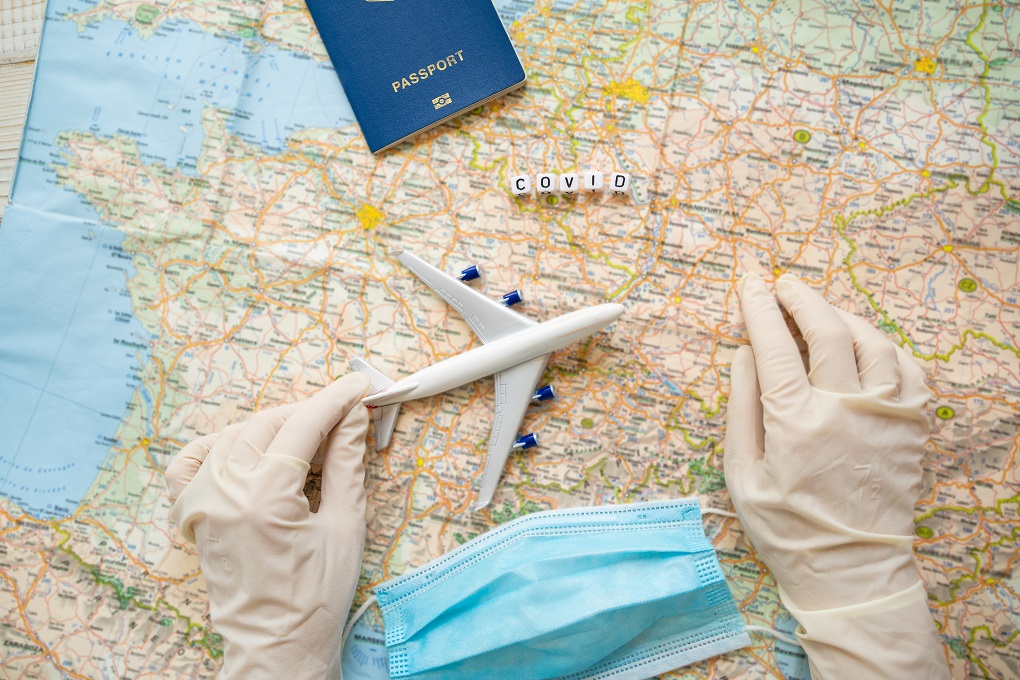 That would include masking while traveling and in public indoor settings, even if not required. That's especially true if the children are too young for a COVID-19 vaccine, are immune-compromised, are older but not immunized, and if there are family members at higher risk or if they live in a community with high Covid-19 transmission.
What can you do if you've booked flights and no longer feel comfortable flying? It depends on your airline—and travel insurance.
You would need a "Cancel Anytime," policy that allows you to cancel for almost any unforeseen reason, explained Allianz spokesman Daniel Durazo. Allianz, one of the largest providers of travel insurance in the United States, has such policies, he said, but they must be purchased through a travel advisor or another travel supplier.
American Airlines also will refund a refundable ticket, and depending on the fare rules for a nonrefundable one, you could apply the unused value toward a future trip within a year without a fee. "We continue to evaluate our travel waiver and travel credits policies during these uncertain times," an American spokesman said, adding that Basic Economy tickets, the cheapest, are nonrefundable and nonchargeable. In these times, it may be worth a little more money for a lot more flexibility.
Southwest Airlines will refund a refundable ticket. If the ticket is nonrefundable, the value of the ticket becomes a travel fund to use on a future flight, a Southwest spokesman said, noting that the HEPA air filtration system on the aircraft "remove at least 99.97 per cent of airborne particles."
In fact, experts suggest, there could be more risk at the airport.
Be safe out there! And read the fine print before booking.
(For more Taking the Kids, visit www.takingthekids.com and also follow TakingTheKids on Twitter, Facebook and Instagram where Eileen Ogintz welcomes your questions and comments. The Kid's Guide to Philadelphia and The Kid's Guide to Camping are the latest in a series of 14 books for kid travelers published by Eileen).
©2022 Eileen Ogintz. Distributed by Tribune Content Agency, LLC.