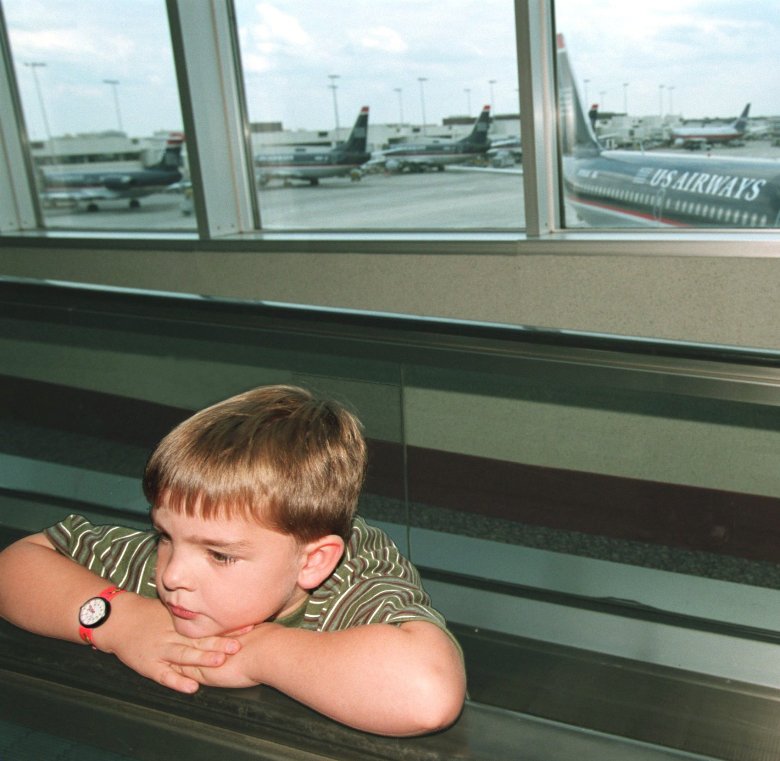 By Eileen Ogintz
Tribune Media Services
It actually took intervention from a U.S. senator's office before Shannon Cherry was guaranteed seats on a flight together with her two young autistic daughters.
Crazy, don't you think?
"It was a trying experience to say the least," said Cherry, who is from Albany, N.Y. She was headed to Britain to spend the holidays with her husband's family.
Parents increasingly complain they can't get seats next to their children — even 3 year olds — on packed flights. Those booking through online travel sites may not realize the seats are unassigned. (It is always wise to call an airline directly or check the airline's site.)
But getting an assigned seat is no guarantee you'll sit together, airlines switch aircraft and arbitrarily change seat assignments, often leaving it up to the passengers to negotiate a swap once on board.
"It makes the stress of traveling with kids even worse," said Kelly Lewis, the mom of three young children who says it isn't unusual for her children to be seated throughout the plane. "It's a huge problem lately," she said.
It's a problem many families are bound to face as they head to crowded airports for holiday trips. To exacerbate the situation, many families flying this time of year don't travel by air frequently, or at all, and are flummoxed from the time they get to the airport — from overweight bags (that will be $50, please…) to shepherding reluctant children through long security lines (I don't want to let go of my blankie), tossing water bottles and emptying sippy cups along the way. And there's the folding and unfolding of strollers with impatient business travelers behind them. (What do you mean I have to throw out the baby's yoghurt?)
Now a parent already stressed and nervous (especially if it is a child's first flight), may be faced with negotiating with strangers. (And, of course, by the time this occurs all the space in the overhead compartment is gone.) "You end up relying on the kindness of strangers," Christy Grimste said in an email from Florida.
"I can't remember the last time we sat on a plane as a family," said Kim-Marie Evans, a family travel blogger and mom of four from suburban Connecticut. "I try to get as close to the 6 year old as I can and give the others electronics."
You wouldn't think anyone in their right mind would want to sit next to someone else's kindergartner or preschooler but parents say they are not always eager to switch if it means giving up an aisle or bulkhead seat. One man, Lewis added, only agreed to switch so she could sit next to her preschooler after the flight attendant offered to bump him up to first class.
Former flight attendant Heather Zorzini who now pens www.myflyingfingers.com, suggests families be as creative as they can. Offer to swap your good seat (if you have one). And don't hesitate to ask the flight attendant for help. "We can't force anyone to move, but sometimes we can offer small incentives to passengers who help us out," she said.
That may mean a free drink for their generosity in moving to another seat, said Chris Mainz, a spokesman for Southwest Airlines. That's assuming the flight attendants and gate agents are willing to help. Parents say that isn't always the case.
Delta spokesman Morgan Durrant suggested families should let airline personnel know the situation as soon as they get to the airport. He added that gate agents can rectify the problem by asking solo travelers to switch, for example.
Mainz noted that on Southwest, which has open seating, families may board at the end of the first group and before the second group, ensuring that in most cases at least one parent will be able to sit with each child. They can also pay $10 each for EarlyBird check-in, which automatically checks you in 24 hours in advance, ensuring an "A" boarding pass and better seat selection.
Other airlines say paying extra for the "preferred" seats improves your chances of getting seats together. American Airlines' Tim Smith notes that these start at just $4 a segment, though they can cost significantly more. He adds that American, through a new automated process, will attempt to seat families with children 12 or under together.
Of course, once the kids are a little older, Zorzini says, sitting apart from their parents can add to their flight experience, making them feel grown-up. "If family members are across the aisle or in the row ahead or behind, that should be close enough to reduce stress levels on short-haul flights," she said.
But that's no consolation to families who really need to sit together and had followed the airline's directives to make sure that happened. Shannon Cherry, for one, had booked the flights far in advance, locking in seats. She noted the girls' disabilities on the record. Still, for no apparent reason, the airline changed the seats. "They didn't notify us but each week we checked to make sure so when we were moved we knew about it."
Cherry immediately contacted the airline — she asked me not to say which one — and was told she had no recourse until the family arrived at the gate — unacceptable given the girls' autism and the likelihood of a full holiday flight. That was when she contacted her senator, whose office intervened. After a flurry of emails, the problem was resolved. "It's the old squeaky wheel," Cherry said.
© 2011 EILEEN OGINTZ, DISTRIBUTED BY TRIBUNE MEDIA SERVICES, INC.